Zurich, the largest city in Switzerland, is undoubtedly one of the most beautiful cities in Europe. As the economic and cultural center of the country, Zurich has a lot to offer for visitors seeking a mix of the modern and the traditional. From its picturesque Old Town to its scenic lake, Zurich has a range of attractions and activities that cater to all tastes and interests. Whether you're a culture enthusiast, food lover, fashionista or outdoor adventurer, there's something for everyone in Zurich. In this blog post, we'll be exploring the best attractions and things to do in Zurich, so get ready to be inspired and start planning your next trip to this charming city.
The 29 Best Activities in Zurich
The 29 Best Activities in Zurich
1. Zurich Rheinefalls and Stein Am Rhein
This full-day private tour to Zurich Rheinefalls and Stein Am Rhein is perfect for time-pressed visitors who want to explore multiple attractions in a single day. After pickup from your Lucerne or Zurich accommodation, enjoy a sightseeing tour of Zurich's key historical landmarks, including the Lindt Chocolate Factory. Then, discover the mighty Rhine Falls, one of Europe's largest waterfalls, and the scenic town of Stein am Rhein, known for its medieval architecture. The tour includes lunch and all admissions, and you'll travel in an air-conditioned minivan with a driver/guide. Don't miss out on this opportunity to see some of northern Switzerland's top attractions.
2. From Zurich to Jungfraujoch the Top of Europe
During this excursion, you will have the chance to witness the tallest point in Europe, the fascinating Jungfraujoch Mountain, which has been acknowledged as a UNESCO World Heritage Site. Benefit from a private roundtrip transfer, starting from any desired location in Zurich, and enjoy a full-day trip to Jungfraujoch – the top of Europe. Along the way, admire the beautiful villages of Grindelwald and Lauterbrunnen.

Once arriving in Grindelwald, take a short break before riding the cogwheel train through the Swiss mountains to the Jungfraujoch train station, also known as Europe's highest station, which lies 3500 meters above sea level. From this point onward, dive into a Swiss snowy wonderland, where you can witness the longest glacier of the Alps, the Aletsch glacier, breathe in the fresh cool air, and take some photographs of the captivating scenery.

To top it off, experience a 360-degree panorama view from the Sphinx Observatory Terrace, where you can admire the surreal surroundings. Return to Zurich, full of unforgettable memories from this once-in-a-lifetime trip.
3. Mount Pilatus Golden Round Trip Lake Cruise from Zurich
Experience the beauty of the Swiss Alps on the Mount Pilatus Golden Round Trip Lake Cruise from Zurich. Start with a relaxing train ride from Zurich to Lucerne, followed by a scenic boat tour on Lake Lucerne. Then, travel on the world's steepest coghwheel railway to reach the top of Mount Pilatus. Take in stunning views and enjoy a guided sightseeing tour with a professional guide. All transportation fees for boat, cogwheel railway, gondola, and bus are included, as well as food and drinks. Personal expenses during the tour are not included. Book your intimate guided tour now to experience one of Switzerland's most iconic destinations.
4. Glacier Paradise Mount Titlis from Zurich
Experience the beauty of central Switzerland's natural attractions with a visit to Glacier Paradise Mount Titlis on this hassle-free round-trip tour from Zurich. Enjoy a comfortable ride via deluxe motorcoach and rotating cable-car to reach the peak of Mt. Titlis with ease. Take in panoramic views of the Alpine landscape and embrace outdoor adventures with unlimited access to Mt. Titlis' diverse attractions. Enjoy all-year-round snow and ice at the highest view point in central Switzerland. A professional tour guide will accompany you throughout the tour. Gratuities to the driver and guide are optional but not included in the price. Food and drinks are not included. Don't miss this opportunity to explore the Swiss countryside and experience the beauty of Mt. Titlis.
5. From Zurich Rafting in Interlaken W Return Transfer
Start your day in Zurich city center with a scenic coach journey through the beautiful Swiss countryside to Interlaken, the adventure capital of Europe. Interlaken is a renowned hotspot for outdoor sports enthusiasts and is located between two stunning lakes. Before starting your white water rafting excursion on the Lütschine River, you'll have some leisure time to explore Interlaken on your own.

At the adventure base, you'll be welcomed by internationally accredited outdoor guides who will brief you for the upcoming white water action. You'll paddle down the turbulent waters and steer the racing dinghy through the continuous class III-IV rapids surging down from the mountains, providing an exhilarating rafting experience. After your thrilling rafting adventure, you'll return to Zurich with a return transfer. Don't miss the opportunity to explore the Swiss countryside and experience nature during this exciting Swiss adventure!
6. 8 Day Grand Train Tour of Switzerland from Zurich
This 8-day grand train tour of Switzerland from Zurich offers a comprehensive exploration of the country's top attractions. With train travel and accommodation covered, you'll visit the Bernese Oberland, the Jungfraujoch, and St. Moritz in comfort. The tour includes 7 overnights in Zurich, Interlaken, Montreux, Zermatt, St. Mortiz, Lugano, and Lucerne, as well as a train ticket per itinerary and seat reservations for the GoldenPass Line, Gotthard Panorama Glacier, and Bernina Express in 2nd class. Food and drinks are not included unless specified, and there is no hotel pick-up or drop-off, or guide provided. This is the perfect opportunity to relax and immerse yourself in Switzerland's natural beauty and cultural treasures.
7. Mount Titlis Private Tour
Explore the beauty of Switzerland beyond Zurich with a private day tour to Mt. Titlis and Lucerne. The tour takes you away from the city center and provides stunning views of the Alps. Enjoy a hassle-free experience with hotel pickup and drop-off. Upon arriving in Lucerne, don't miss the chance to explore its Old Town before heading off to the main attraction of the tour: Mt. Titlis. The price includes a cable car ride up to the summit and back down. Enjoy lunch with a view and return to Zurich feeling refreshed and energized. Confirm the pickup time with the local provider in advance. Avoid hidden costs and enjoy a personalized experience with a private tour guide.
8. 2 Days Central Switzerland Mt Pilatus Mt Titlis
Discover the natural beauty of central Switzerland on a two-day tour of Mt. Pilatus and Mt. Titlis. Start with a relaxing bus journey from Zurich to Lucerne where you can explore the city's interesting landmarks such as the Chapel Bridge and Old Town. Then head to Kriens to take a cable car ride to the summit of Mt. Pilatus where you can marvel at the stunning views of the surrounding mountains and Lake Lucerne. Spend the night on the mountain and enjoy some free time before having a delicious 3-course dinner at one of the resort's restaurants.

On day two, embark on a cable car ride down Mt. Pilatus before catching a public bus to Lucerne. Then head to Mt. Titlis to experience an alpine wonderland with its ice cave and glacier park. Explore its breathtaking landscapes before returning to Zurich in the evening. Don't miss out on the chance to witness the beauty that Central Switzerland has to offer on this two-day tour.
9. Best of Grindelwald Lauterbrunnen Valley and Murren Private Day Tour from Zurich
Experience the stunning beauty of the Jungfrau Region on this private day tour from Zurich. Your hassle-free journey starts with a round-trip transfer from your hotel. Enjoy personalized attention from your private guide as you explore cultural landmarks and natural highlights across Lauterbrunnen Mürren and Grindelwald. Along the way, tick off three of the region's top attractions. Plus, indulge in an outdoor raclette dining experience, included in the price of the tour. Pickup is available in front of your hotel in Zurich, Lucerne, or Rotkreuz and surrounding areas. Expand your horizons with this unforgettable Alpine adventure.
10. Mount Pilatus Private Tours
Explore the stunning beauty of Mount Pilatus with a private tour, departing from bustling Zurich. During the journey, relish the breathtaking sceneries before arriving at medieval Lucerne. At Lucerne, make your way to Mount Pilatus on board a cable car/gondola. On the mountain, immerse yourself in the picturesque views and indulge in hiking and photo opportunities. Enjoy the descent on the world's steepest cogwheel railway followed by a serene boat ride on Lake Lucerne. With hotel pickup, air-conditioned vehicle and guides fluent in English and 7 other languages, the tour promises convenience and comfort. The tour also includes comfortable air-conditioned vehicle, panoramic gondolas to Fräkmüntegg and a scrumptious lunch. The pickup point is flexible – the tour organizers can pick you up anywhere in the city. However, kindly confirm the time with the local provider in advance of your experience. Your Mount Pilatus private tour promises an unforgettable experience.
11. Zurich Culinary Tour by Tuk Tuk
Discover Zurich's culinary world during this private electric Tuk-Tuk tour. Your journey begins at the central station, where you'll meet your driver/guide and start the excursion. Your first stop will be at a gastronomic partner of the tour, where you can taste the famous Swiss fondue "Valaisanne."

Afterward, your driver will take you to the Old Town and to the most picturesque parts of the city, where you can learn about Zurich's life through the driver's local perspective. Throughout the tour, enjoy a glass of Swiss wine, included in the price, and savor other regional delicacies.

This tour includes private transportation, with no other passengers sharing the Tuk-Tuk.
12. Jungfraujoch Private Tour
Discover Switzerland's majestic beauty on a full-day private tour to Jungfraujoch from Zurich. Your personalized itinerary will be designed by your dedicated guide, who will be with you every step of the way. This tour includes train tickets and attraction entry fees, so there are no hidden costs. Begin your hassle-free journey with a pickup from your hotel, and ascend the breathtaking Jungfraujoch, the highest railway station in Europe. With your guide's personalized tips, soak up every moment of this unforgettable experience. Food, drinks, and personal expenses are not included, ensuring flexibility and comfort on your return journey. Don't miss this opportunity to see Switzerland's premier Alpine destination—all in a day's work!
13. Zurich Lindt Home of Chocolate Museum Entry Ticket
Visit the interactive Lindt Home of Chocolate Museum in Zurich and discover the journey of cocoa from bean to bar on an audio-guided tour. Marvel at the 9-meter high chocolate fountain in the entrance hall and learn how chocolate conquered the world through multimedia exhibitions. See the chocolate production line through panoramic windows and visit the tasting room where you can savor a variety of chocolate delicacies. This tour includes a museum entrance ticket, audio guide, and chocolate tasting. Don't miss the chance to journey back to the origins of chocolate and indulge in unlimited tastings of irresistible Swiss chocolate.
14. 3 Hour Segway Tour Gold Through Zurich
Experience Zurich from a whole new perspective with a 3 Hour Segway Tour Gold. Glide along the streets with a private tour guide as you enjoy a panoramic city tour and discover all of Zurich's top sights. This exclusive private tour is perfect for friends and family looking for a scenic and relaxing sightseeing adventure. Learn how to ride a segway and embark on an unforgettable adventure as you come across the main local landmarks. This tour includes a segway, tour guide, helmet, reflective vest, rain poncho, and safety briefing. Please note that this tour is not suitable for children under 16 years and people over 264 lbs (120 kg).
15. Zurich City Highlights With Felsenegg Cable Car Ride
Explore the best of Zurich on a half-day sightseeing tour. Climb aboard a luxury coach and discover the Swiss National Museum, the Zurich Opera House, and the Old Town. Continue the journey on a ferry boat, enjoying scenic views of Lake Zurich. Admire the grand architecture of Fraumünster Church and Bahnofstrasse. Then, head to Felsenegg on a cable car, where sweeping Alpine vistas await. Delight in phenomenal views of the Alps and mountain towns from the vertiginous Felsenegg vantage point. Admire the affluent Goldcoast area on the eastern shore of Lake Zurich on a comfortable and fully guided tour. This half-day tour is the best way to explore Zurich's highlights from three different perspectives: cable car, ferry boat, and luxury coach. Come and discover Zurich's most beautiful landmarks and stunning landscapes with a professional guide.
16. Zurich Day Trip to Schilthorn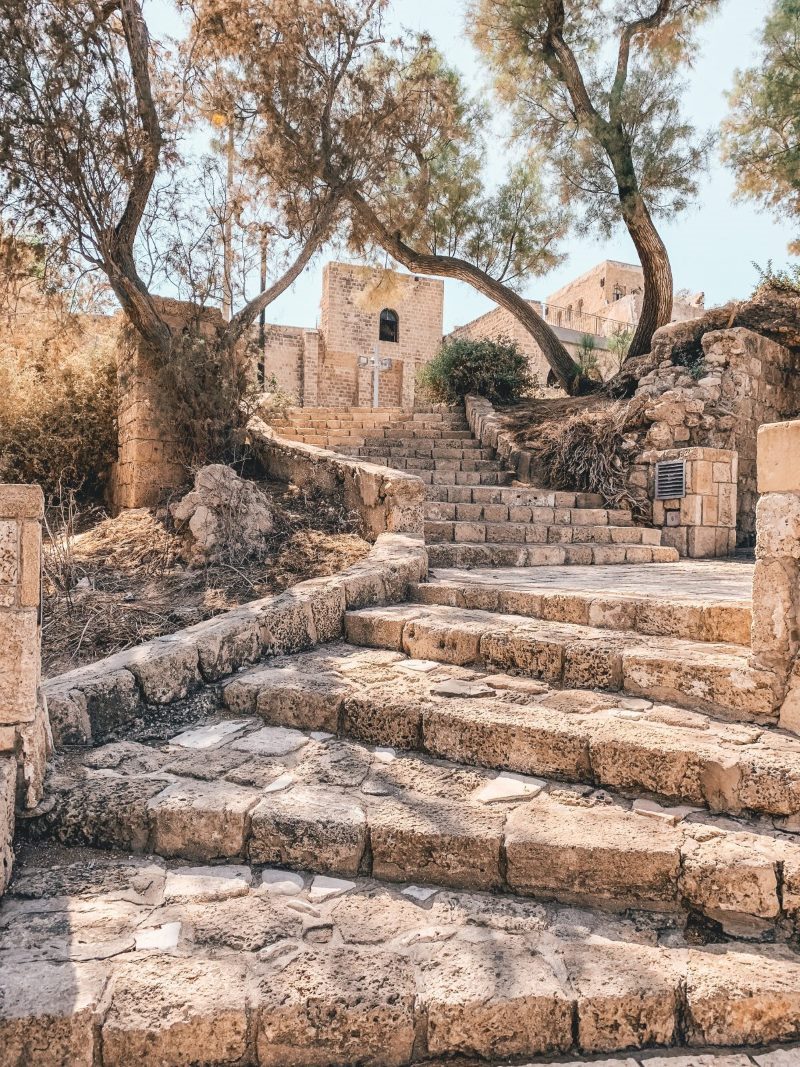 Discover two of Switzerland's most breathtaking destinations in one day with this tour from Zurich. With a private driver, travel directly to Schilthorn and enjoy round-trip tickets for the panoramic cable car ride to the top. Take in the stunning skyline views and explore the Skyline Walk and James Bond exhibit at your own pace. Enjoy lunch at the panoramic restaurant (own expense) before returning to explore Interlaken with free time for sightseeing and shopping. The tour ends with a comfortable drive back to Zurich where you'll be dropped off at the same location where you were picked up earlier in the day.
17. From Zurich Full Day Discover Basel Colmar Private Tour
On this full day private tour, you'll explore two countries – Switzerland and France, and get to compare their cultures. Your driver will pick you up from any location convenient for you in Zurich and take you to Basel, the cultural capital of Switzerland. Here, you'll visit the Congress Hall and the old city on a walking tour. Choose to either visit a museum or take a boat trip, based on your preferences. Basel is known for its chocolates and sweets, so you'll get a chance to taste some before you go to Colmar in France.

Colmar is a small city that beautifully showcases the lifestyle of the whole Alsace region. You'll get to admire the evening beauty of the town before your driver drops you off at your preferred location of drop off. This tour provides a perfect opportunity to explore two exciting countries in just one day!
18. 2 Day Jungfraujoch Top of Europe Tour from Zurich Interlaken or Grindelwald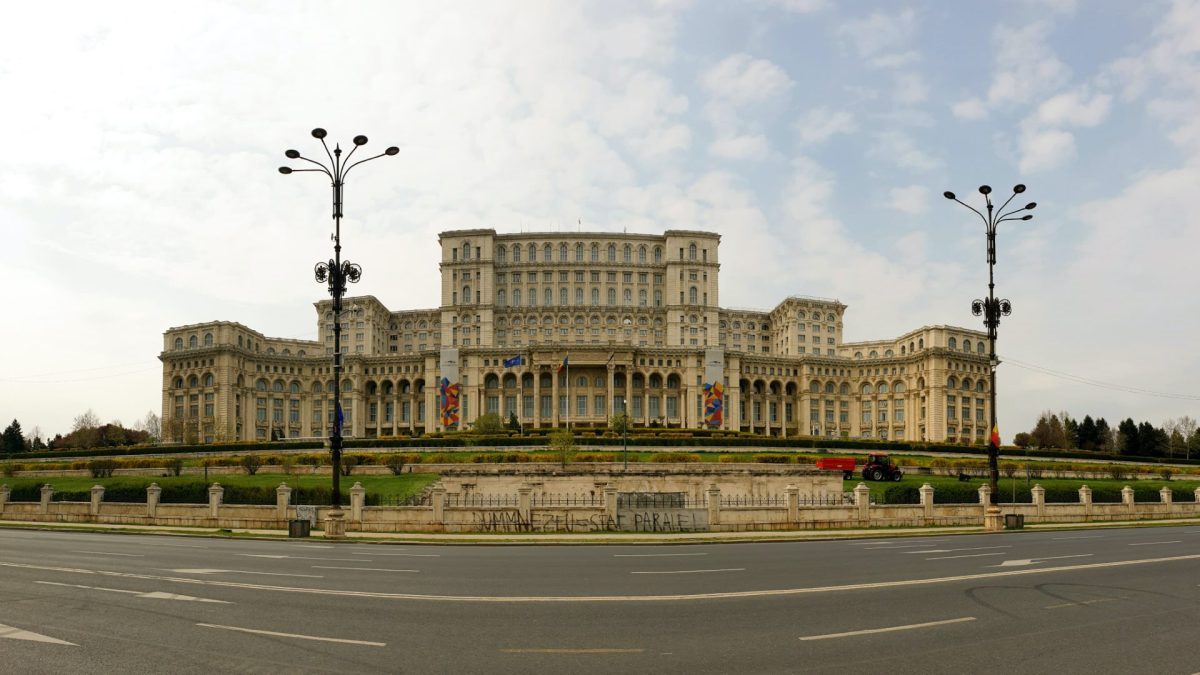 Ascend to one of Europe's highest peaks on an exhilarating 2-day Alpine adventure. With a knowledgeable guide, you will travel through the spectacular countryside of Bernese Oberland and ascend the UNESCO-listed Jungfraujoch pass on the new state-of-the-art gondola Eiger Express and a cogwheel train. Absorb sweeping vistas of the Alpine wonderland from the highest railway station in Europe and luxuriate in comfortable accommodation in either Interlaken or Grindelwald, two charming Swiss towns. Enjoy a variety of rejuvenating outdoor activities like lake cruises, hikes, and bicycle rides during relaxed free time and gain fascinating insight into the region's rich history from your expert guide. Don't miss this amazing opportunity to immerse yourself in the natural beauty of Switzerland!
19. Zurichcard Save on Attractions Transportation and Dining
Explore the sights of beautiful Zurich with the Zürich Card, a ticket for day visitors who want to make the most of their trip by including visits to museums or excursions to local recreation areas on their itinerary. Enjoy unlimited travel on public transportation, including a short boat trip on Lake Zurich, and receive free or reduced admission to 40 museums. You'll also receive a 50% discount on the Zurich Old Town Walking Tour and exclusive discounts of up to 20% in selected shops. The Zürich Card is available at a discount for children between the ages of 6 and 16 and is valid for either 24 or 72 hours. Benefit from great savings on transportation, admissions, dining, souvenirs, and more while enjoying all that Zurich has to offer.
20. Zurich Super Saver 2 Rhine Falls Including Best of Zurich City Tour
Combine the natural beauty of Rhine Falls with the cultural highlights of Zurich with this discounted super saver tour. Your day begins with an early morning trip to Rhine Falls, where you'll witness the spectacular natural wonder set in a lush forest landscape. During April to October, you'll also have the option to embark on a boat ride amid the stunning scenery.
Then, in the afternoon, you'll explore Zurich's most popular attractions with expert commentary from a professional, multilingual guide. Admire the impressive monuments such as the Fraumunster Church on a comprehensive coach tour of the city.
This combo tour offers a great value for travelers who want to discover Zurich and Europe's biggest waterfall in one day. The tour includes transportation in a comfortable coach with AC, Rhine Falls Laufen Castle Historama, gratuities, and hotel pick up and drop-off. Food and drinks are not included.
Join this tour and enjoy two best-selling Zurich tours in one day.
21. Lucerne City Tour
Discover charming Lucerne and its Old Town on a full-day tour from Zurich. Accompanied by a professional multilingual guide, take in the city's top attractions like Chapel Bridge and Lion Monument. Afterward, enjoy some free time to explore independently – perhaps you'd like to visit the Picasso Museum or take a boat ride. Your full-day city tour includes transportation in a comfortable coach with AC, carbon-balanced operations certified by myclimate, and gratuities. Hotel pick-up and drop off are also included for your convenience. Please note that the meeting point is at Sihlquai Coach Parking in Limmatstrasse 4, Zurich.
22. Mt Stanserhorn World S First Cabrio Gondola from Zurich
Discover the beauty of Mount Stanserhorn on this full-day tour from Zurich. Take a scenic coach journey through the Swiss countryside via the Albis Pass and along the shores of Lake Lucerne. In Lucerne, enjoy an introductory city tour and see the main sights of this charming town. Then, experience a vintage funicular train ride through blooming meadows to Mount Stanserhorn. Ride up to the top of the mountain in the world's first CabriO cable car and admire the spectacular views of lakes and mountains from the roofless upper deck. Afterward, take some time at leisure to explore the Old Town of Lucerne before returning to Zurich. This tour is the perfect way to see some of the best sights in Switzerland in one day.
23. Day Trip to Jungfraujoch Top of Europe With Local from Zurich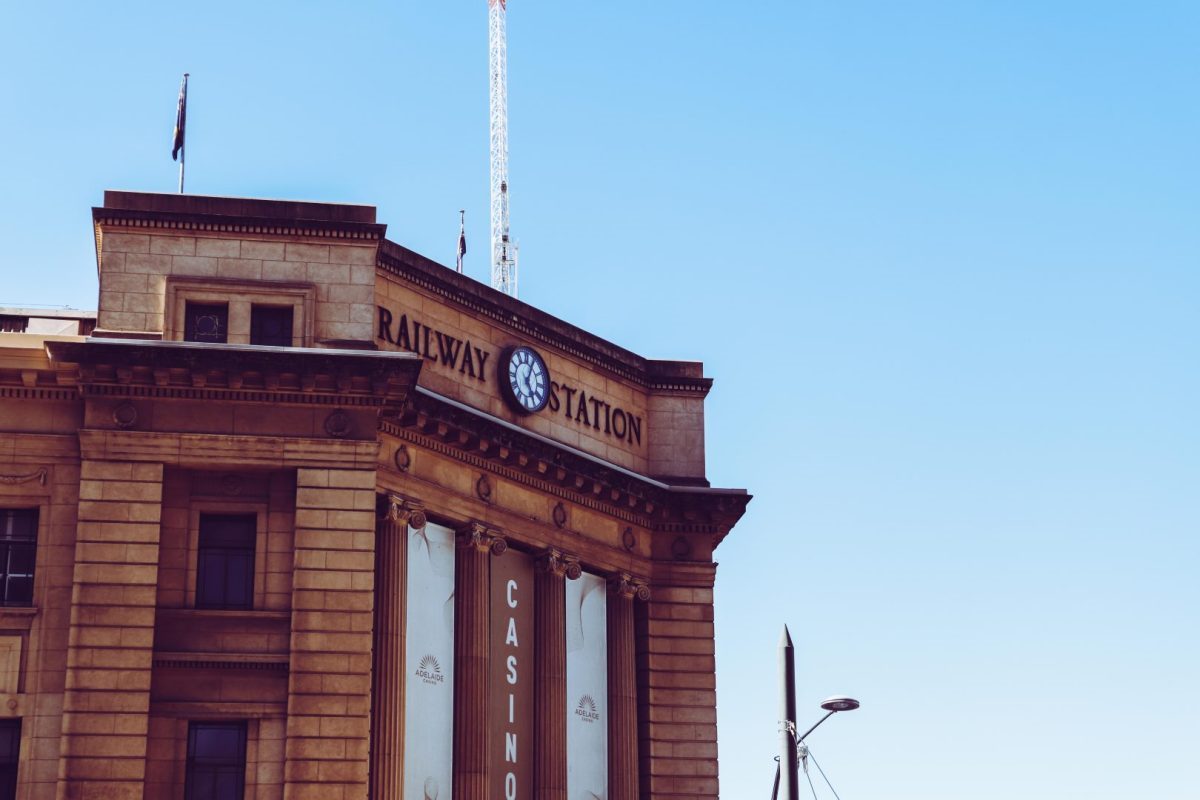 Explore the stunning beauty of Jungfraujoch, the Top of Europe, with a knowledgeable local guide on this day trip from Zurich. Your journey starts with a comfortable air-conditioned vehicle ride to Interlaken, where you'll board the legendary cogwheel train. Begin your ascent to the top of the Alps via Grindelwald, marveling at the gorgeous vistas along your way.

Once you reach Jungfraujoch, you'll have the chance to explore the picturesque landscape and enjoy stunning views over the Swiss Alps. Your guide will share interesting and informative commentary, helping you to understand the fascinating history and geology of the region. You'll also have free time to explore the Ice Palace, the Sphinx Observatory or even go on a sledding adventure.

After an unforgettable experience at the Top of Europe, board the train to Lauterbrunnen, where you'll embark on a scenic drive back to Zurich. To make the tour even more enjoyable, alcoholic beverages are included, and your guide will provide tips throughout the day.

This tour is perfect for people of all ages, and infant seats are available upon request. Please note that the tour is not wheelchair accessible, but strollers can be accommodated. Be sure to check in at least 15 minutes prior to the tour start time at the white ticket office marked with "City Tours & Excursions". In case of cancellation, you can cancel at least 24 hours before the start time for a full refund.
24. Mount Pilatus Summer Day Trip from Zurich
Immerse yourself in the mountainous majesty of Mount Pilatus on a full-day excursion from Zurich. This summer day trip takes you on a panorama gondola and aerial cableway Dragon Ride to the top of Mount Pilatus, where you can enjoy sweeping vistas of the dramatic Alps mountain range. Embark on a moderate hike down the verdant Dragon's Path, taking in the breathtaking sights along the way. Then, descend on the world's steepest cogwheel railway and enjoy a boat ride on Lake Lucerne. The tour includes gratuities, hotel pick-up, and drop-off. Food and drinks are not specified unless otherwise noted. Join this enriching full-day tour to experience the wonders of Mount Pilatus.
25. Zurich 2 Hour Sightseeing Bus Tour
Experience the unique and fascinating city of Zurich on a 2-hour sightseeing bus tour that will take you to the city's most iconic landmarks and districts. With your knowledgeable guide, explore Zurich's highlights and learn interesting facts about the city's history. The tour starts with a guided stroll through the winding alleys of the Old Town where you will visit landmarks like the Münsterhof square, St. Peter's Church, and Fraumünster church, famous for its exciting history and impressive architecture.

Next, admire the stately mansions of distinguished districts and enjoy the stunning views of the city from Zürichberg. The tour also takes you to the Swiss Federal Institute of Technology in Zurich, one of the highest-ranked engineering colleges in the world. This tour is perfect for those who want to see the best of Zurich in just 2 hours. Don't forget to bring your camera as this tour is full of fantastic photo opportunities.
26. Mount Titlis Day Tour from Zurich
Experience the breathtaking beauty of Mount Titlis on a full-day excursion from Zurich. Begin with a short orientation drive through Lucerne's Old Town and then take some time to explore independently. Travel to Engelberg, a stunning resort nestled in the heart of the Swiss Alps, before ascending to the summit of Mount Titlis for unparalleled Alpine vistas. Take a chairlift to get up close to frozen crevices and cross Europe's highest suspension bridge for even more stunning views. During winter, upgrade your experience to include skiing equipment. This full-day tour is the perfect way to explore Mt. Titlis and all the wonders it has to offer.
27. The Great Tour of Zurich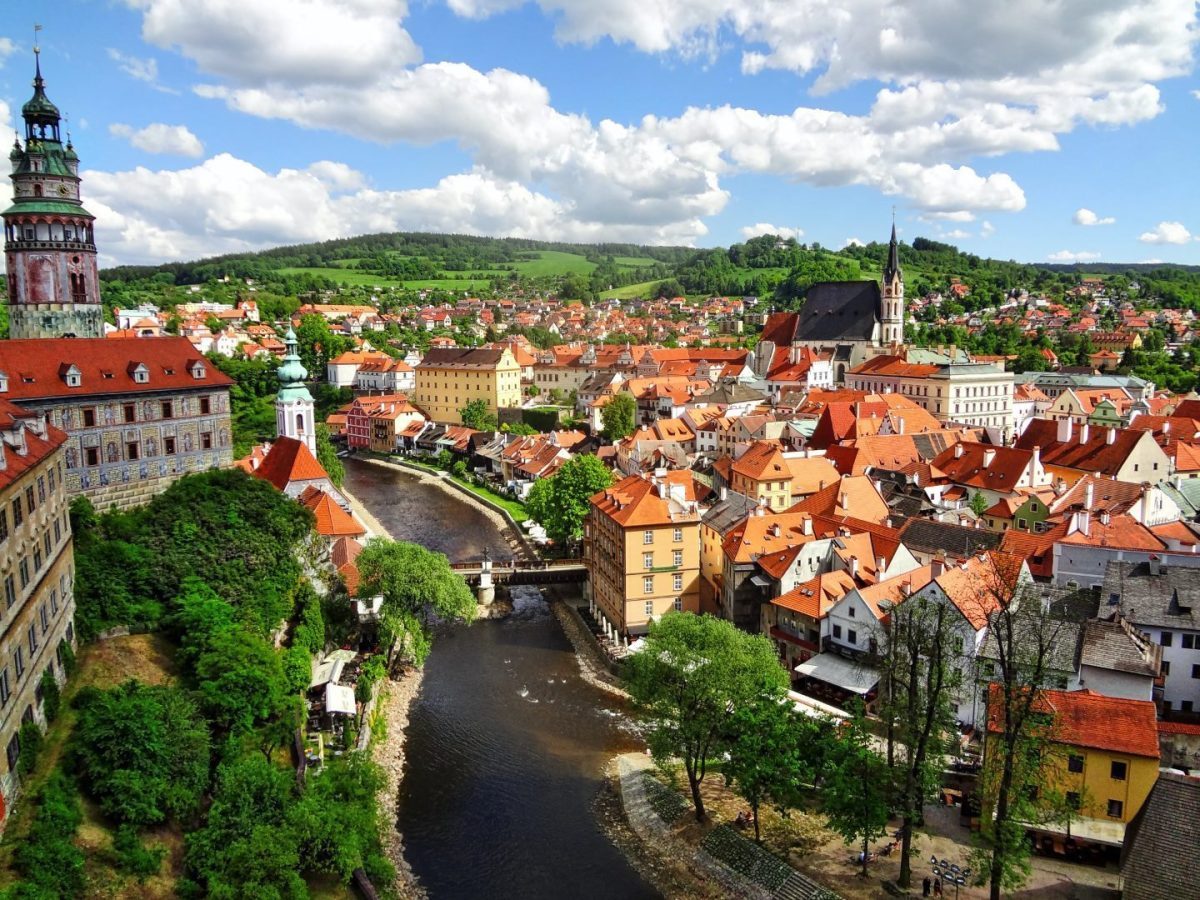 Enhance your sightseeing experience of Switzerland's cultural capital with a half-day tour of Zurich and Rapperswil. Enjoy a boat ride on Lake Zurich, visit Rapperswil's castle and blooming rose gardens, and take in spectacular views of the Swiss Alps. Stroll through a deer park and marvel at the majestic creatures in their natural habitat. Your knowledgeable local guide will share fascinating facts and interesting anecdotes throughout the tour. Hotel pick-up and drop-off are included, and WiFi is available on board. Meeting point is the Zurich Central Bus Station Sihlquai, located 200 meters behind Zurich HB (central station). Don't miss this opportunity to see Zurich's top attractions in one go!
28. Zurich Highlights Tour
Discover the best of Zurich on a comprehensive 2-hour coach tour of the city. A knowledgeable guide will provide illuminating commentary as you cruise past legendary landmarks like the sophisticated Bahnhofstrasse and admire the shimmering surface of Lake Zurich. See Zurich's top attractions like the National Museum and St Peter's Church, as well as the charming Old Town. The tour also includes a visit to the noble Zürichberg district, known for its stately mansions and unparalleled views. You can choose between a morning and afternoon departure to suit your schedule. This speedy coach tour is perfect for visitors who are short on time and want to see many of Zurich's top sights. Admire the Chagall windows on the Fraumünster and convince yourself of the high standard of living on the threshold of the popular Zürichberg recreational area.
29. Private Cultural Guided Day Tour at Coimbatore
Explore the cultural side of Coimbatore on this self-guided audio tour. With a personally created itinerary map and direct access to an audio guide playlist for each attraction, you have the flexibility to decide your starting and ending points. The tour includes entry fees where required and has a validity of 6 days, allowing you to explore at your own pace. Visit the Hauptbahnhof and Landesmuseum, along with 14 other stops, to get a comprehensive understanding of the city's cultural highlights. Please note that the tour is not wheelchair accessible and confirmation will be received at the time of booking.
Frequently Asked Questions About Zurich, Switzerland
Zurich is a beautiful Swiss city that fascinates tourists with its historic architecture, picturesque landscapes, and cultural attractions. It's no wonder that people travel from all over the world to experience Zurich's beauty and charm. Before planning your trip to Zurich, you may have a few questions in mind. Here are the most frequently asked questions by tourists about Zurich.
1. What is the best time of year to visit Zurich?
Zurich is beautiful throughout the year, but the best time to visit depends on your preferences. If you enjoy winter sports, then December to March is the perfect time to visit. You can take part in skiing, sledding, and ice-skating activities. If you want to experience the beautiful Swiss landscapes in bloom, then May to September is the best time to go. You can go hiking, cycling or participate in water sports activities. July and August are peak tourist season, with long daylight hours and warm temperatures.
2. What are the must-see attractions in Zurich?
Zurich is home to a plethora of attractions that are worth exploring. Some of the top attractions include:
i. Grossmünster
Grossmünster is Zurich's most famous landmark, located in the Old Town. It's a beautiful 12th-century Romanesque church that features prominent twin towers that can be seen from far away. The church's interior is stunning and features beautiful art pieces.
ii. Bahnhofstrasse
Bahnhofstrasse is Zurich's famous shopping district that features high-end boutiques, retail stores, restaurants, and cafes. It's a pedestrian-friendly zone with beautiful architecture that is perfect for a leisurely stroll.
iii. Zurich Zoo
Zurich Zoo is one of the most popular attractions in Zurich, especially for families with kids. It features over 300 animal species, including exotic birds, primates, reptiles, and big cats.
iv. Uetliberg Mountain
Uetliberg Mountain is Zurich's highest mountain, offering breathtaking panoramic views of the city and lake. It's a popular spot for hiking, cycling, and picnics.
3. Is Zurich an expensive city to visit?
Yes, Zurich is one of the most expensive cities in the world, especially when it comes to accommodation, food, and drinks. However, there are ways to save money while visiting Zurich. You can stay in budget-friendly hotels or hostels, and explore the city on foot or public transport. You can also save money on food by trying out street food or visiting local cafes and restaurants.
4. How do I get around Zurich?
Zurich has an extensive and well-connected public transportation system, including buses, trams, trains, and boats. You can purchase a Zurich Card, which gives you unlimited use of public transport and discounts on various attractions. You can also rent a bike or take a leisurely walk around the city.
5. What should I try while in Zurich?
Zurich is famous for its chocolate, cheese, and fondue. Don't leave Zurich without trying out traditional Swiss cuisine, such as cheese fondue, Rösti, or Zürcher Geschnetzeltes. You can also try out some of the famous Swiss chocolate brands, such as Lindt or Sprüngli.
6. What is the weather like in Zurich?
Zurich has a pleasant climate throughout the year, with warm summers and cold winters. The temperature in summer can range from 20 to 30 degrees Celsius, while in winter, it can drop below freezing. It can rain any time of the year, so be sure to pack an umbrella and a lightweight rain jacket.
7. How safe is Zurich?
Zurich is generally considered a safe city, with low crime rates. However, it's always a good idea to stay vigilant, especially in crowded tourist areas. It's best to carry your belongings safely and avoid leaving them unattended in public places.
How to Spend Your Time as a Tourist in ZurichIntroductionZurich is a beautiful city that has a lot to offer to tourists. With a population of over 400,000, it's the largest city in Switzerland, and it has a rich history, a vibrant culture, and many tourist attractions. In this post, we'll go through some of the best ways to spend your time as a tourist in Zurich.1. Explore the Old TownZurich's Old Town (Altstadt) is a beautiful and historic area of the city. The Old Town is located on both sides of the Limmat River, and it's an easy area to explore on foot. The streets are cobblestoned, and the buildings are well-preserved, making it a great place to wander and take in the sights. Some of the key landmarks in the Old Town are:

The Grossmünster Cathedral

The Fraumünster Church

The Bahnhofstrasse shopping street

The Lindenhof viewpoint

2. Visit the MuseumsZurich has a variety of museums that cater to different interests. Here are a few of the best:
| Museum | Content | Location |
| --- | --- | --- |
| Swiss National Museum | Swiss history and culture | Exhibitionsstrasse 1 |
| Kunsthaus Zurich | Art collection | Heimplatz 1 |
| Rietberg Museum | Non-European art | Gablerstrasse 15 |
3. Take a Boat Tour of Lake Zurich
Lake Zurich is a beautiful lake that's about 25 km long. Taking a boat tour of the lake is a great way to see the city from a different perspective. You can take a guided tour or rent your own boat. Some boat tours also offer a dinner or lunch option, so you can enjoy a meal while taking in the views.
4. Go Shopping
Zurich is known for its luxury shopping. The Bahnhofstrasse is the most famous shopping street in the city, and it's where you'll find most of the high-end stores. However, there are also more affordable options available, such as the Niederdorf and Langstrasse areas.
5. Visit Uetliberg
Uetliberg is a mountain near Zurich that offers stunning views of the city and the lake. To get to the top of the mountain, you can take a train from Zurich's main railway station to Uetliberg station. From there, it's a short walk to the viewpoint. There are also hiking trails available if you want to explore the mountain further.
Book Your Tour Now
Zurich is a city that has a lot to offer to tourists. Whether you're interested in history, culture, shopping, or nature, there's something in Zurich for you. We hope this guide has given you some ideas about how to spend your time in the city. Don't forget to try some of the local dishes, such as Swiss cheese fondue or Zürcher Geschnetzeltes. Happy travels!