The Best Pub Crawls in Reykjavik
Reykjavik, the capital city of Iceland, is known for its vibrant nightlife and energetic atmosphere. With a wide variety of bars and clubs, it's no wonder that pub crawling has become a popular activity among locals and tourists alike. Whether you're a solo traveler looking to make new friends or a group of friends out for a night of fun, Reykjavik has a pub crawl to suit everyone's taste.
From trendy cocktail bars to traditional Icelandic pubs, Reykjavik offers a diverse range of drinking establishments. The city's compact size makes it easy to navigate between the different venues, allowing you to experience the best of Reykjavik's nightlife in one memorable night.
In this blog post, we will explore some of the best pub crawls in Reykjavik. We'll take you through the most popular routes, highlight the must-visit bars, and provide insider tips to help you make the most out of your pub crawling adventure. So grab your friends and get ready to discover the vibrant nightlife of Reykjavik!
The 2 Best Bar Tours in Reykjavik
The 2 Best Bar Tours in Reykjavik
1. Icelandic Beer Tour
Spend an evening exploring the world of Icelandic craft beer on this 2.5-hour tour. Sample a variety of 10 unique beers, some of which are exclusive to Iceland, and delve into the rich history of Icelandic beer from the time of the Vikings to the present day. Join a small group for an intimate and personalized experience, guided by a local who has extensive knowledge of the beer culture in Reykjavik.
The tour starts at Ingólfur Square, located at Austurstræti 4, 101 Reykjavík. Look for the two stone high seat pillars at the square, which are about 3 meters high. The square is conveniently situated at the beginning of Austurstræti, just a short walk from Laugavegur, the main shopping street in Reykjavik.
Throughout the evening, your guide will provide insights into the local beer scene, sharing fascinating stories and anecdotes. This small group tour allows ample time for conversation and the opportunity to ask questions, ensuring an engaging and interactive experience.
Not only will you have the chance to taste 10 different Icelandic beers, but you'll also gain a deeper appreciation for the brewing techniques and flavors unique to this island nation. Whether you're a beer aficionado or simply interested in learning about the local culture, this tour promises to be a memorable and enjoyable evening.
As part of the tour, you'll enjoy the convenience of hotel pickup and drop-off, providing a hassle-free experience. Additionally, gratuities are already included, so you can simply relax and savor the flavors of Icelandic beer without any additional costs.
Embark on the Icelandic Beer Tour and discover the vibrant and diverse world of craft beer in Reykjavik. Book your spot now for an unforgettable evening of tastings, history, and cultural immersion.
2. Local Beer Tasting Icelandic Cuisine Tapas Style
Enjoy a 2-hour beer and food tasting experience in Reykjavík's Old Harbour. This tour is perfect for food lovers and beer enthusiasts looking to explore Icelandic cuisine and culture.
During the tour, you will have the opportunity to savor several traditional dishes tapas style. Sample at least 6 different locally sourced and prepared Icelandic courses, each one paired with a tasty selection of local craft beers and ales. The dishes include fresh fish caught from the pier just outside the window and succulent lamb from the wild mountains of Iceland.
While indulging in the delicious food and drinks, you will be immersed in the vibrant atmosphere of Reykjavik's Old Harbour. Your knowledgeable local guide will share stories about Icelanders and how they survived in the country's harsh environment. They will also be happy to provide recommendations for exploring and enjoying Iceland to the fullest.
This culinary adventure will take place at Bryggjan Brugghús Restaurant, located in the heart of the Old Harbour. With its central location and scenic views, it is the perfect setting to indulge in Icelandic cuisine and learn about the country's history.
Join this beer tasting experience to satisfy your taste buds, learn about Icelandic culture, and enjoy the lively atmosphere of Reykjavik's Old Harbour.
FAQs About Pub Crawls in Reykjavik
Are you planning a trip to Reykjavik and wondering about the pub crawl scene in the city? Look no further! In this blog post, we will address some of the most frequently asked questions about pub crawls in Reykjavik. Whether you are a seasoned pub crawler or a first-time visitor, these answers will help you make the most of your pub crawl experience in Iceland's vibrant capital.
What is a pub crawl?
A pub crawl, also known as a bar tour or bar-hopping, is a social activity where a group of people visit multiple pubs or bars in a designated area, typically within walking distance. The purpose of a pub crawl is to enjoy a variety of drinks, socialize with fellow participants, and experience the unique atmosphere of each venue.
Why choose Reykjavik for a pub crawl?
Reykjavik is renowned for its eclectic and lively nightlife scene, making it an ideal destination for pub crawls. With a compact downtown area, you can easily explore multiple bars in one evening without having to worry about long distances or transportation. Reykjavik's pubs offer a diverse range of atmospheres, from cozy and traditional venues to modern and trendy establishments, ensuring there's something for everyone's taste.
Are pub crawls popular in Reykjavik?
Absolutely! Pub crawls have gained immense popularity in Reykjavik over the years, attracting both locals and tourists. The city's vibrant nightlife, coupled with the opportunity to meet new people and discover hidden gems, has made pub crawls a sought-after activity among visitors. Many tour companies in Reykjavik offer organized pub crawl experiences with knowledgeable guides, creating a fun and safe environment for participants.
Is there a specific age limit for pub crawls in Reykjavik?
In Reykjavik, the legal drinking age is 20 years old. Most pub crawls in the city strictly enforce this age limit, ensuring that participants are of legal drinking age. Therefore, if you are planning to join a pub crawl in Reykjavik, make sure you have a valid ID with you to prove your age.
What can I expect from a typical pub crawl in Reykjavik?
A typical pub crawl in Reykjavik usually lasts for around 3-4 hours and includes visits to 3-4 carefully selected bars. The tour usually starts in the early evening, allowing participants to experience the lively atmosphere of the city's nightlife. Each venue offers a unique selection of drinks, ranging from local beers and craft cocktails to traditional Icelandic spirits.
During the pub crawl, you will have the opportunity to socialize with fellow participants from around the world, creating lasting memories and forming new friendships. The tour guides often share interesting insights about the history and culture of Reykjavik's nightlife, making the experience both entertaining and educational.
How much does a pub crawl in Reykjavik cost?
The cost of a pub crawl in Reykjavik can vary depending on the tour company and the inclusions. On average, you can expect to pay around 6,000-10,000 Icelandic Krona (ISK) per person, which is approximately $50-80 USD. The price typically covers the guided tour, entrance fees to the bars, and sometimes a welcome drink or small bites at selected venues. It's always a good idea to check the tour details and inclusions before booking.
Can I join a pub crawl in Reykjavik as a solo traveler?
Absolutely! Pub crawls in Reykjavik are a fantastic way to meet new people, especially if you are traveling alone. You will be part of a group of like-minded individuals who share a common interest in exploring the city's nightlife. It's an excellent opportunity to make connections, exchange travel stories, and create unforgettable experiences together.
Are pub crawls safe in Reykjavik?
Yes, pub crawls in Reykjavik are generally safe. However, it's essential to exercise caution and drink responsibly. Stick with the group and be aware of your surroundings. If you're unsure about the safety of a particular area or venue, feel free to consult with your tour guide. Additionally, make sure to have a plan for getting back to your accommodation safely after the pub crawl, whether it's arranging a taxi or using public transportation.
What should I wear for a pub crawl in Reykjavik?
Reykjavik has a casual and relaxed dress code, even for its nightlife scene. You can wear smart casual attire or opt for a more casual look, depending on your personal style and the venues you plan to visit. That said, it's always a good idea to check any specific dress code requirements if you have a particular bar in mind. Iceland's weather can be unpredictable, so don't forget to bring a jacket or layers for colder evenings.
In conclusion
Pub crawls are a popular and enjoyable way to experience Reykjavik's vibrant nightlife. With its diverse range of bars, welcoming atmosphere, and friendly locals, Reykjavik offers an unforgettable pub crawl experience for both locals and visitors. Just remember to drink responsibly, respect the local laws and customs, and most importantly, have fun!
How to Do Pub Crawls in Reykjavik
Introduction
Reykjavik, the capital city of Iceland, is known for its vibrant nightlife and thriving pub scene. One of the best ways to experience the city's lively atmosphere and meet fellow travelers is by embarking on a pub crawl. In this guide, we'll provide you with a detailed step-by-step walkthrough on how to plan and execute a memorable pub crawl in Reykjavik. So grab your friends and get ready for an unforgettable night out!
1. Research Pub Options
The first step in planning a pub crawl is to research the various pubs and bars available in Reykjavik. Take some time to browse through online listings, read reviews, and ask locals for recommendations. Consider factors such as the ambiance, drink specials, music genre, and crowd preferences to create a diverse pub itinerary.
Make a list of the top-rated and most popular pubs in the city. Aim for a balanced mix of traditional Icelandic pubs, craft beer breweries, and trendy bars to cater to different tastes.
2. Set a Date and Time
Choose a date and time for your pub crawl that suits your group's schedule and preferences. Weekends are usually busier, but weekdays can offer a more relaxed atmosphere. Avoid major holidays or events that may significantly affect pub availability or the overall ambiance.
Consider starting your pub crawl in the early evening to allow ample time for exploring multiple venues. Be aware of Reykjavik's closing time laws, as some pubs may close earlier on weekdays.
3. Create a Route
Mapping out a route will ensure a smooth pub crawl experience. Take note of the location of each pub on your list and mark them on a map. Optimize the route to minimize walking distances between venues and maximize your time spent enjoying the nightlife.
Consider arranging the pubs in a logical order or theme. For example, you could start with a cozy pub for a casual warm-up, then progress to livelier bars as the night unfolds. Incorporate popular tourist areas or landmarks to add variety and convenience to your crawl.
4. Set a Budget
Pub crawls can quickly become expensive, so it's important to set a budget to avoid overspending. Determine how much you're willing to spend on drinks, food, and any additional activities or entertainment.
Research happy hour or drink specials at the selected pubs to stretch your budget further. Many bars offer discounted drinks during specific hours or certain days of the week.
5. Safety First
While pub crawls are meant to be fun and social, it's essential to prioritize everyone's safety. Make sure to establish clear guidelines and expectations beforehand. Here are some safety tips to keep in mind:
Assign a designated driver or plan alternative transportation options such as taxis, ride-sharing services, or public transportation.
Encourage responsible drinking and know your limits.
Stay together as a group and look out for one another.
Keep important contact numbers, including emergency services and accommodations, readily accessible.
Carry identification and ensure everyone has their personal belongings secure.
6. Dress Appropriately
Reykjavik's pub scene offers a variety of atmospheres, ranging from casual to upscale. It's essential to dress appropriately for the venues you plan to visit. While Iceland's weather can be unpredictable, it's best to avoid overly casual attire such as sportswear or beachwear.
Check if any of the pubs have specific dress codes or themes, as some establishments may require a more formal or themed outfit.
7. Execute Your Pub Crawl
On the day of your pub crawl, ensure that everyone is well-rested and ready for an evening of fun. Follow your planned route and enjoy each pub's unique offerings along the way.
Engage with locals and fellow pub crawlers, try the local brews, and take in the vibrant atmosphere of Reykjavik's nightlife. Take breaks between venues to rest, grab a bite to eat, or explore nearby areas.
8. Capture the Memories
A pub crawl in Reykjavik is an experience worth remembering, so be sure to capture the memories along the way. Take photos, create videos, or jot down your favorite moments to cherish later.
Remember to respect the privacy and preferences of others when taking pictures or videos. Not everyone may be comfortable being captured in the footage.
9. Reflect and Share
After your pub crawl adventure, take some time to reflect on the experience and share your recommendations. Write reviews for the pubs you visited, share your itinerary and tips, and engage with the Reykjavik nightlife community online.
Share your photos and stories on social media platforms or travel forums. Your insights can help future pub crawlers plan their own unforgettable nights in Reykjavik.
Book Your Tour Now
Planning and executing a pub crawl in Reykjavik can be an exhilarating and memorable experience. By conducting thorough research, setting a budget, prioritizing safety, and following these step-by-step instructions, you'll be well-equipped to navigate the city's vibrant nightlife scene. So gather your friends, put on your best outfit, and get ready to explore the exciting pubs of Reykjavik!
Reykjavik, the capital city of Iceland, is known for its stunning natural beauty, vibrant nightlife, and a wide range of pubs and bars. From laid-back bars to lively nightclubs, there is something for everyone in this city. What better way to experience Reykjavik's nightlife than by going on a pub crawl? With so many options available, it can be difficult to know where to start. In this post, we'll take a look at some of the best pub crawls in Reykjavik, so you can make the most of your night out in this incredible city.
The 2 Best Bar Tours in Reykjavik
The 2 Best Bar Tours in Reykjavik
1. Reykjavik Beer & Booze Tour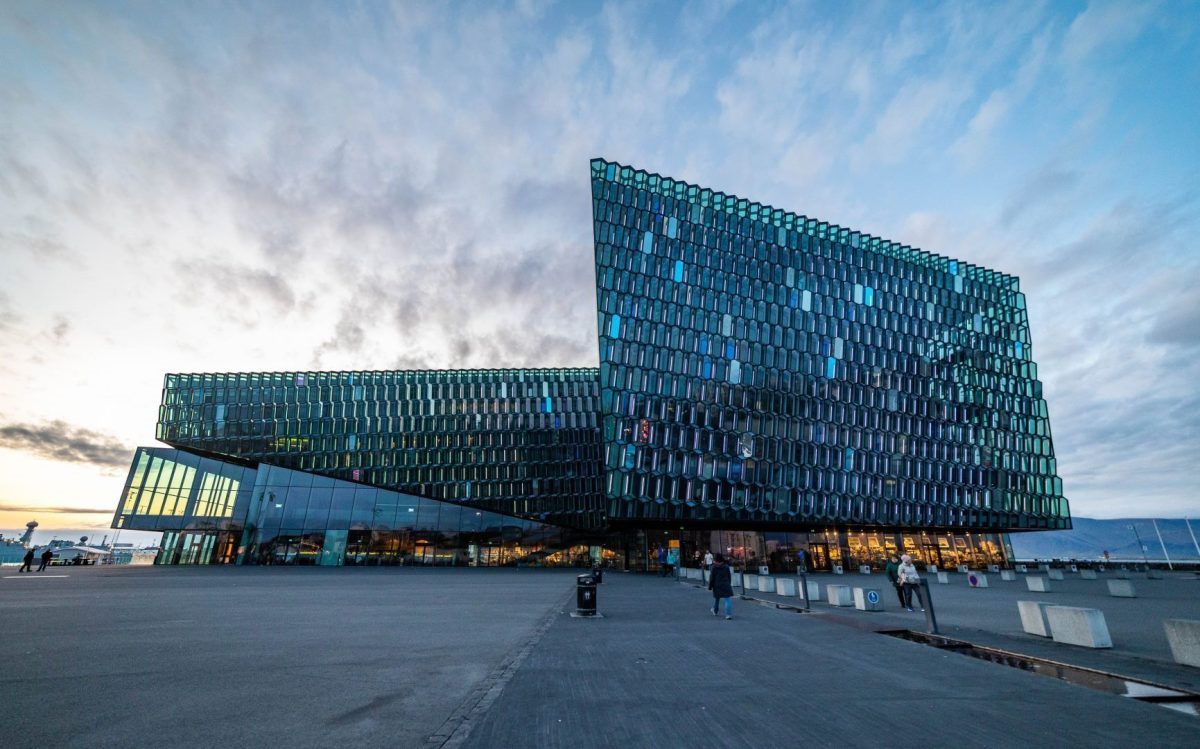 Spend an evening exploring the beer culture of Reykjavik on this 2.5-hour Beer & Booze Tour. Learn about the history of Icelandic beer while sipping on 10 different craft brews, most of which are exclusive to Iceland. With a small group size, you'll have plenty of opportunities to chat with your local guide and ask questions. And since the tour runs in the evening, you'll still have plenty of time during the day for other activities. The tour includes hotel pickup and drop-off, a professional guide, and gratuities. Meet your guide at Ingolfstorg Square and get ready for a night of discovering the best beers in Reykjavik.
2. Reykjavik: Beer & Booze Tour
Experience one of the best ways to get a feel for Reykjavik as you sit down and taste unique Icelandic craft beers or authentic schnaps and spirits. In this beer and booze lovers' tour, you'll get the chance to try out 10 different craft beers or 5 different types of schnaps and spirits, and visit an iconic craft brew bar that serves a beer you won't find anywhere else.

But the tour is not just about the drinks. You'll also go on a fun and entertaining walk that will help you get oriented in the beautiful Reykjavik city center. Your knowledgeable guide will give you insights into the brewing history of Iceland, from the Vikings' time to the latest microbrewery resurgence. And of course, no discussion about beer is complete without mentioning the bizarre story of how beer was once banned in Iceland for 74 years.

This beer tasting tour is a unique experience that guarantees to leave you with a warm buzz and a better understanding of the fantastic drinking culture of Iceland.
Frequently Asked Questions About Reykjavik
If you're planning a trip to Iceland, you're likely to fly into its capital city, Reykjavik. Reykjavik is a small but charming city with a rich history and plenty of sights and activities to keep its visitors entertained. Despite its small size, Reykjavik can be a bit overwhelming for first-time visitors. With that in mind, we've compiled a list of frequently asked questions about Reykjavik to help you plan your visit.
1. When Is The Best Time To Visit Reykjavik?
The best time to visit Reykjavik depends on what you want to see and experience. If you want to experience the famous northern lights, plan your trip between September and April. However, if you want to experience Reykjavik's natural beauty and breathtaking landscapes, summer is the best time to visit.During the summer months, the weather is mild, with long daylight hours, which means you can explore the city for more extended periods. Keep in mind that summer is the peak tourist season, so expect higher prices and crowds.
2. What Are The Best Places To See In Reykjavik?
Reykjavik is filled with amazing places to see and scenic spots to explore. Some of the best places to see in Reykjavik include:
a) The Hallgrimskirkja Church
The Hallgrimskirkja Church is the tallest building in Reykjavik and is one of the city's most popular attractions. From the top of its bell tower, you can enjoy panoramic views of Reykjavik and its surroundings.
b) The Blue Lagoon
The Blue Lagoon is Iceland's most famous geothermal spa and is located about 45 minutes from Reykjavik. Soak in the mineral-rich waters and enjoy the beautiful scenery that surrounds it.
c) Harpa Concert Hall
Harpa Concert Hall is a stunning, modern concert hall that's made entirely of glass. It's located in the heart of Reykjavik and is known for its unique design and world-class acoustics.
d) The Sun Voyager Sculpture
The Sun Voyager Sculpture is a stunning work of art that's located on Reykjavik's waterfront. It's a must-see attraction for anyone visiting Reykjavik.
3. What Are The Accommodation Options In Reykjavik?
Reykjavik has a wide range of accommodation options, from budget hostels to luxury hotels. The city also has many Airbnb options, which can be a budget-friendly alternative to traditional hotels.
a) Budget Hostels
If you're looking for budget accommodation, Reykjavik has plenty of hostels to choose from. Many hostels offer private rooms, so you don't have to stay in a dorm room if you don't want to.
b) Mid-Range Hotels
Reykjavik has many mid-range hotels, which offer comfortable rooms at a reasonable price. Many mid-range hotels also include breakfast in their room rates.
c) Luxury Hotels
For those looking for a more luxurious stay, Reykjavik has many high-end hotels with fantastic amenities and top-notch service.
4. What Food Should I Try In Reykjavik?
Icelandic cuisine is unique and often features local and traditional ingredients. Some must-try foods in Reykjavik include:
a) Skyr
Skyr is a traditional Icelandic yoghurt, which is high in protein and low in fat. It's available in most convenience stores and supermarkets in Reykjavik.
b) Icelandic Lamb
Icelandic lamb is known for its distinct flavor and tender texture. Many restaurants in Reykjavik serve lamb dishes.
c) Seafood
Reykjavik is located on the coast, and fresh seafood is available in abundance. Try a traditional fish soup or sample some dried fish while you're in Reykjavik.
d) Puffin and Whale Meat
While not everyone might be keen to try puffin and whale meat, they are traditional Icelandic foods that you can find in some restaurants in Reykjavik.
5. Is Reykjavik Expensive?
Yes, Reykjavik is one of Europe's most expensive cities. However, there are ways to make your trip more budget-friendly. Avoid eating out at expensive restaurants for every meal, stick to budget-friendly accommodation options, and take advantage of free attractions and sights in the city.
6. How Do I Get Around Reykjavik?
Reykjavik is a compact city, and most attractions and sights are within walking distance of each other. However, if you want to explore further afield, there are several transportation options available.
a) Bus
Reykjavik has an extensive bus network that connects the city center with the suburbs and surrounding areas.
b) Taxis
Taxis are available throughout the city, and they charge a flat rate for most journeys.
c) Car Rental
Renting a car is a great option if you plan to explore Iceland's larger countryside. Many car rental companies have branches in Reykjavik.
How to Spend Your Time as a Tourist in Reykjavik – A Comprehensive GuideReykjavik, the capital city of Iceland, is a popular tourist destination. It's a small, but charming city that offers a unique blend of nature, culture, and adventure. If you're planning a trip to Reykjavik, then there are plenty of things to do and see. In this guide, we'll explore the best ways to spend your time in Reykjavik.1. Explore the City CenterThe city center of Reykjavik is small, but it's packed with a lot of things to see and do. You can explore the colorful streets, visit the museums and galleries, and discover the vibrant nightlife. Start your tour by visiting the most prominent attraction of Reykjavik – Hallgrímskirkja. This impressive church stands at the top of a hill and offers an excellent view of the city. After you've explored the church, head down towards the city center and check out the historic Parliament House and the charming Tjörnin lake. The downtown area of Reykjavik is filled with shops, cafes, and restaurants, so you won't be bored. If you enjoy art, make sure to visit the Reykjavik Art Museum or the National Museum of Iceland. The Harpa Concert Hall is also a must-see, thanks to its unique architecture.2. Take a Tour of the Golden CircleThe Golden Circle is one of the most popular tourist destinations in Iceland. It's a 300-kilometer loop that takes you to some of the most dramatic and beautiful landscapes in the country. The major attractions of the Golden Circle are Thingvellir National Park, Geysir, and Gullfoss waterfall.Thingvellir National Park is a UNESCO World Heritage Site and is the place where the world's oldest parliament was founded. It's also home to Silfra, a ravine where you can scuba dive or snorkel between two tectonic plates. Geysir is the famous geothermal area that's named after the geyser that erupts every few minutes. Gullfoss is a massive waterfall that cascades down 32 meters into a canyon.3. Soak in a Geothermal PoolIceland is famous for its natural hot springs and geothermal pools, and Reykjavik is no exception. One of the most famous geothermal pools in Reykjavik is the Blue Lagoon, located 40 minutes away from the city. The Blue Lagoon is an iconic attraction of Iceland, and its turquoise blue waters make for a perfect Instagram picture.If you're looking for a more local experience, visit one of the smaller geothermal pools in Reykjavik. Laugardalslaug is a favorite among locals and visitors alike. It's the largest pool in Reykjavik and has several hot tubs and a water slide.4. See the Northern LightsThe Northern Lights or Aurora Borealis is one of the most spectacular natural phenomena in the world. Iceland is one of the best places to see this magical display of green, pink, and white lights dancing in the sky. The best time to see the Northern Lights is from September to April when the nights are long and dark.One of the best ways to see the Northern Lights is to take a guided tour. The guides know the best spots to see the lights and can also explain the science behind it. 5. Taste Local CuisineIcelandic cuisine is simple yet delicious. The most popular dishes are based on fresh seafood and lamb. If you're an adventurous eater, try the traditional fermented shark or puffin meat.If you're not feeling adventurous, try some traditional Icelandic dishes like the lamb soup or fish and chips. Make sure to visit the Reykjavik Street Food Market, which offers a variety of street food from all around the world.Book Your Tour NowReykjavik is a unique and beautiful city that's perfect for a vacation. With a mix of natural beauty, culture, and adventure, there's something for everyone in Reykjavik. Make sure to take advantage of all the opportunities that this charming city has to offer!