Las Vegas is known for its dazzling lights, extravagant casinos, and bustling nightlife. It's a city that never sleeps, and with so many bars and clubs to choose from, it's no surprise that pub crawls have become a popular activity for both locals and tourists. Whether you're looking to experience the world-famous Strip or venture off the beaten path, Las Vegas has a pub crawl for every taste and budget. In this post, we'll explore some of the best pub crawls in Las Vegas, from classic casino bars to trendy speakeasies, and everything in between. Whether you're a seasoned bar hopper or a first-timer, get ready to discover some of the best drinking spots Sin City has to offer.
The 9 Best Pub Crawls in Las Vegas
The 9 Best Pub Crawls in Las Vegas
1. Las Vegas: Bachelorette Party Bus Club Crawl
Las Vegas is one of the best cities in the world for a party and what better way to celebrate your bachelorette party than with a VIP Club Crawl aboard a party bus. You and your girls will be taken to four of the biggest and most exciting late-night hot-spots in the city, with skip-the-line club entry and no cover charges. With an expert bachelorette party guide, you'll also enjoy exclusive high-value drink specials throughout the night. Plus, with unlimited drinks on the party bus, the party never stops. So get ready to party like VIPs and have a night you'll never forget!
2. Las Vegas: Brewery Row Tour with 3 Beer Flights
Explore the world of Las Vegas's blossoming craft beer scene on this walking tour of Brewery Row. Savor the taste of craft beer as you enjoy stops at three different breweries, including HUDL CraftHaus and Neon Desert Brewing, and learn all about the beer production process from your knowledgeable guide. Immerse yourself in the behind-the-scenes look of active brewery facilities and indulge in three different flights of beer and a snack. Please note that this tour is not suitable for pregnant women, individuals under 21 years, or wheelchair users.
3. Las Vegas Strip: 3-Stop Pool Party Crawl with Party Bus
Hit up Las Vegas's premier pool parties without waiting in line or paying a cover with this 5-hour pool party crawl on the Strip. Join fellow party-goers and let the professional female guide take you to three of the best day clubs in Vegas. Travel in style and comfort on a party bus with unlimited complimentary drinks served throughout the journey. The venue itinerary varies every day, but recent club crawls have included Drai's at The Cromwell, Daylight Beach Club at Mandalay Bay, and Sapphire Pool. Enjoy a hassle-free skip-the-line entrance at each venue and let loose as you party under the Vegas sun.
4. Las Vegas Rockstar Bar Crawl
Experience the ultimate Vegas nightlife with a rockstar bar crawl. Visit three of the city's best bars and clubs in one unforgettable night. Enjoy an open bar with all you can drink on well drinks and house beer at the first stop. Take advantage of free entrance and express lines at the hottest clubs in Vegas. You'll be partying with like-minded people from all over the world. This upscale bar crawl is the perfect way to experience the city's legendary nightlife scene safely, with friendly locals and travelers alike. Get ready to be a rockstar for the night!
5. Las Vegas: Club Crawl and Party Bus with Free Drinks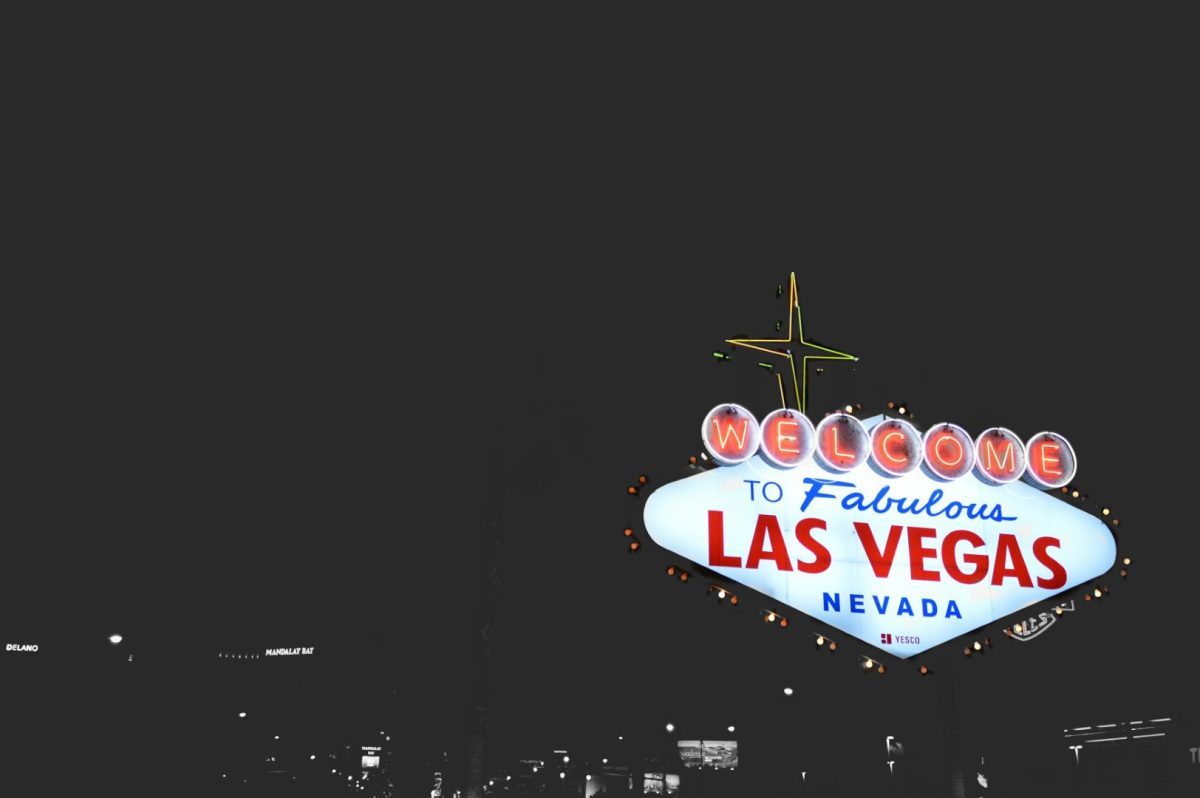 Discover Las Vegas' best nightlife on a club crawl with free express entry to all the venues. Enjoy a party bus ride down the Las Vegas Strip with free vodka and tequila drinks on the ride. Dance to performances by globally-known artists at the nightclubs and enjoy drink specials at select bars. Be escorted by party hosts throughout the night and take home photos of the experience. Hotel pickup and drop-off are included, but tips ($10-$20 is recommended) and drinks at the nightclubs are not. Please note that this tour is not suitable for people under 21 years of age. Join this club crawl to experience the ultimate Las Vegas party atmosphere!
6. Las Vegas VIP Day Party Crawl
Experience the ultimate pool party crawl in Las Vegas with skip-the-line access to some of Sin City's top day clubs. Your expert tour host will guide you past the velvet ropes and into the VIP section where you can enjoy complimentary drinks and specials. Immerse yourself in the high-energy pool party scene with world-famous DJs and live artists. The tour takes you to up to 4 of the hottest Vegas day clubs giving you the full VIP treatment at each location. You'll be transported to each location in an unforgettable luxury party bus which takes you to the iconic Las Vegas sign for the perfect photo opportunity. Don't miss out on this unforgettable VIP day party crawl experience.
7. Las Vegas Party Bus Club Crawl
The Las Vegas Party Bus Club Crawl is a 6-hour experience that guarantees you the time of your life. With a professional party host to guide you, you'll skip the lines at up to four of the hottest nightclubs in Vegas. Drink specials await you at each stop, and you'll enjoy unlimited drinks on the party bus. Before heading to the last venue, you'll board the luxury party bus for a ride out to the Las Vegas sign where a professional photographer will take your photo.

This experience includes skip-the-line entry, unlimited drinks on the bus, drink specials, a party host, a professional photographer, and hotel pickup and drop-off. Gratuities are recommended.

Don't miss your chance to party like a VIP and live like a boss on the Las Vegas Party Bus Club Crawl.
8. Vegas's #1 Club Crawl 4-Hour Party Experience
This Vegas adventure is perfect for those looking for a night filled with excitement and fun. The 4-hour club crawl takes you to one lounge and three top nightclubs in Vegas. As you climb aboard the decorated party bus, you can relax knowing that you won't have to stand in line or pay any cover charges.

Enjoy free drinks onboard the party bus and mingle with other partygoers. You'll be escorted by a professional female tour guide, ensuring that you feel safe throughout the night. The party bus will take you to popular nightclubs such as Omnia, Drai's, and Hakkasan.

Experience the luxury of skip-the-line privileges at each club, so you can spend more time on the dance floor and less time waiting in line. This unforgettable night out is the perfect way to experience the best of Vegas's nightlife scene.
9. Las Vegas Club Crawl by Party Bus with Fast-Pass Entry
Join the ultimate party experience with the Las Vegas Club Crawl by Party Bus with Fast-Pass Entry. Explore the city's top nightlife spots while dancing the night away on a party bus with music and a stripper pole. Say goodbye to waiting in long lines as this tour includes fast-pass entry and cover charges to two popular clubs. Take pictures at the iconic Welcome to Las Vegas sign to remember your epic night out. Meet other party lovers from around the world with the help of an experienced party host. Enjoy hotel pickup and drop-off, professional photos, and all necessary cover charges and gratuity. Please note that this tour is only suitable for those aged 21 and over. Self-parking and valet fees are not included in the tour package.
Frequently Asked Questions about Las Vegas
Las Vegas is one of the most famous tourist destinations in the world, and for good reason. From its vibrant nightlife to its world-renowned casinos and resorts, there's always something to see and do in Sin City. However, with so much to explore, it can be overwhelming for first-time visitors. In this post, we've outlined some of the most frequently asked questions about Las Vegas to help make your trip planning a little easier.
1. What's the weather like in Las Vegas?
Las Vegas is located in the desert, which means it has hot, dry summers and cooler winters. During the summer months, temperatures can soar above 100 degrees Fahrenheit, so it's important to stay hydrated and wear lightweight, breathable clothing. Winter temperatures are milder, with averages ranging from the mid-50s to the low 60s. If you're planning to visit Las Vegas during the summer, be prepared for extreme heat and consider taking breaks indoors during the hottest parts of the day.
2. What are the best ways to get around Las Vegas?
Las Vegas is a very pedestrian-friendly city, and many of the main attractions are located within walking distance of each other. However, if you're looking to get around quickly, driving or taking a taxi or rideshare service are also good options. The Las Vegas Monorail is another great way to get around the Strip, and it stops at many popular hotels and attractions. If you're planning to venture beyond the Strip, renting a car might be your best bet.
3. What are the best things to do in Las Vegas?
Between its world-class casinos, stunning resorts, and endless entertainment options, Las Vegas truly has something for everyone. Some popular attractions include the Bellagio Fountains, the High Roller Observation Wheel, and the famous Las Vegas sign. For thrill-seekers, there's also the Stratosphere Tower, home to some of the world's highest thrill rides. Additionally, be sure to take in a show or two, whether it's a Cirque du Soleil spectacular or a headline act at one of the city's iconic music venues.
4. Is Las Vegas expensive?
Las Vegas can be as expensive or as budget-friendly as you make it. While its luxury hotels and high-end restaurants can come at a steep price, there are also plenty of more affordable options. Additionally, many casinos and attractions offer free admission or discounts, which can help stretch your budget. It really depends on your travel style and budget, but with a little planning, you can experience all the best of Las Vegas without breaking the bank.
5. What's the best time to visit Las Vegas?
With its dry climate and year-round sunshine, Las Vegas can be visited at any time of year. However, if you're looking for the best weather and fewer crowds, spring and fall are typically the ideal times to visit. Temperatures are mild, and there are usually fewer tourists than during the busy summer and winter months. Keep in mind that room rates and attractions may also be cheaper during these off-peak times.
6. Is Las Vegas safe?
Like any major city, Las Vegas has its share of crime, but it's generally considered to be a safe destination for tourists. It's important to stay alert and aware of your surroundings, especially when walking around late at night. If you're visiting the Las Vegas Strip, stick to well-lit areas and avoid wandering too far off the beaten path. Overall, common sense and basic safety precautions should be enough to ensure a safe and enjoyable trip to Las Vegas.
7. What's the legal drinking and gambling age in Las Vegas?
The legal drinking age in Las Vegas is 21, and you'll need to show a valid ID to purchase alcohol or enter a bar or nightclub. The legal gambling age is also 21, and you'll need to show ID to enter a casino or place a bet. Keep in mind that some casinos may ask for ID even if you don't plan to gamble, so it's always a good idea to have a valid ID on hand when exploring Las Vegas.
8. What's the tipping culture like in Las Vegas?
Tipping is a common practice in Las Vegas, especially in restaurants, bars, and casinos. As a general rule of thumb, it's customary to tip 15-20% in restaurants, and $1-2 per drink at bars. For casino dealers and servers, a small tip is usually appreciated. Keep in mind that tipping is always optional, but it's a good way to show your appreciation for good service.
How to Spend Your Time as a Tourist in Las Vegas – The Ultimate Guide
Las Vegas, also known as Sin City, is the entertainment capital of the world. Each year, millions of tourists flock to this city to experience the glitz, glamor, and excitement it has to offer. With so much to see and do, it can be overwhelming to decide how to spend your time as a tourist in Las Vegas. But don't worry, this guide will help you plan your itinerary so you can make the most of your trip to Las Vegas.
Step 1: Explore the Famous Las Vegas Strip
The Las Vegas Strip is the heart of the city and is home to some of the most famous hotels, casinos, and attractions. Walking down the Strip during the day is an experience in itself, with so many unique and colorful buildings to see.
We suggest starting your Strip tour at the south end and working your way up to the north end. Some of the must-see attractions on the Strip include:
Mirage Volcano

Bellagio Fountains

Eiffel Tower at Paris Hotel

High Roller Observation Wheel at the LINQ

The Venetian's Grand Canal Shoppes

Madame Tussauds Wax Museum
If you don't want to walk, hop on the Deuce, a double-decker bus that runs up and down the Strip 24/7. It's a cheap and easy way to see all the sights.
Step 2: Visit the Famous Casinos
No trip to Las Vegas is complete without visiting one of the famous casinos. Whether you're a gambler or not, these casinos are worth a visit just to see the opulence and grandeur.
The most famous casinos on the Strip are:
The Bellagio

The Venetian

The Wynn

Caesars Palace

Mandalay Bay

The MGM Grand
Make sure to take a walk through their massive gaming floors and check out their restaurants, shops, and entertainment options. Each casino has its own unique atmosphere and attractions.
Step 3: Experience the Nightlife
Las Vegas is known for its world-class nightlife, and it's easy to see why. Whether you prefer a laid-back lounge or a high-energy nightclub, Las Vegas has something for everyone.
Some of the best nightlife spots in Las Vegas include:
Omnia Nightclub

Hakkasan Nightclub

The Chandelier Lounge at The Cosmopolitan

The Golden Tiki

Voodoo Rooftop Nightclub at Rio

The Foundation Room at Mandalay Bay
Make sure to check the dress code and cover charges in advance, as they can vary widely between clubs. Also, keep in mind that some clubs have a strict age requirement of 21+.
Step 4: Try the Famous Las Vegas Cuisine
Las Vegas has become a culinary destination in recent years, with some of the world's top chefs opening restaurants in the city. Whether you're craving a fancy steak dinner or a late-night snack, Las Vegas has it all.
Some of the most famous restaurants in Las Vegas include:
Gordon Ramsay Steak at Paris

Momofuku at The Cosmopolitan

Joël Robuchon at MGM Grand

Beauty & Essex at The Cosmopolitan

SW Steakhouse at Wynn

In-N-Out Burger
Don't forget to try a famous Las Vegas buffet, which is an all-you-can-eat experience that is unique to this city.
Step 5: Take a Day Trip
While Las Vegas has plenty to offer, it's also a great starting point for exploring other nearby attractions. Here are some of the best day trips you can take from Las Vegas:
The Grand Canyon

Red Rock Canyon National Conservation Area

Hoover Dam

Valley of Fire State Park

Lake Mead National Recreation Area

Death Valley National Park
Most of these attractions are within a 2-hour drive from Las Vegas and can be done as a day trip.
Book Your Tour Now
Las Vegas is a unique and exciting city that has something for everyone. By following this guide, you'll be able to make the most of your time as a tourist in Las Vegas. Don't forget to take plenty of photos and enjoy the experience!