New York City is not only known for its iconic landmarks, skyscrapers, and cultures, but also for its nightlife scene. And when it comes to exploring the nightlife in the city, pub crawls are an exciting way to journey from one pub to another, experiencing the unique atmosphere and flavors of each. Whether you're a local New Yorker or just in the city for a visit, this guide is here to help you discover some of the best pub crawls that NYC has to offer. Get ready to immerse yourself in the city's buzzing bar culture and have a blast exploring the best pub crawls in New York City!
The 14 Best Pub Crawls in New York City
The 14 Best Pub Crawls in New York City
1. NYC: Brooklyn Nightlife Pub Crawl
Experience the vibrant nightlife of Brooklyn on this pub crawl, showcasing both casual bars and lively party venues. With a local host leading the way, you'll discover new places and meet fascinating people from around the city and the world. Trust the logistics of the night out to your friendly guide and enjoy exclusive drink specials and free entry to each venue. This tour is not suitable for people under 21 years old. Come party like a true Brooklynite and experience the best of Williamsburg's nightlife scene!
2. Greenwich Village Literary Pub Crawl
Get an equal taste of local brews and local literary icons during this historic tour of Greenwich Village. Follow your friendly guide through city streets and learn where writers, poets, and playwrights lived, drank, and partied. Enjoy expert commentary from your guide at each stop and have a drink if you'd like (own expense). Learn about the playwrights, poets, and authors who lived and drank here and see why this New York City neighborhood is known as a literary landmark. This tour includes local taxes, but food and drinks, as well as alcoholic drinks, are available for purchase. The meeting point is at 165 West 4th Street, New York, NY 10014, in front of the Four Faced Liar. The tour starts at 02:00 PM and ends at Thomas Paine. Don't miss an opportunity to trace the steps of the legends whose works have changed the world on this literary pub crawl through Greenwich Village.
3. NYC: Speakeasy Drinks and Prohibition History Tour
Take a trip back in time with our NYC: Speakeasy Drinks and Prohibition History Tour. This expertly hosted walking history tour will take you to three historical bars and pubs, including one original speakeasy, where you'll immerse yourself in the history of the Gilded Age and Prohibition-era in America.

Retrace the immigrant progress toward the American Dream during Prohibition and visit the location of one of New York's original speakeasies, where you'll be told the tales of the period's most notorious gangsters and infamous bootleggers. At the second location, you'll learn about the catalysts behind Prohibition and focus on the women of the Gilded Age and the movement that gave rise to an oil king. Finally, we'll visit one of New York's most iconic bars, where you'll hear the tale of the sudden demise of Prohibition.

Join us on this tipsy journey through the spirit trails of New York's underground watering holes and discover hidden escapes from the hustle and bustle of midtown's tourism hub. Don't miss out on this unique opportunity to indulge in the history and drinks of the past.
4. New York City: Speakeasy And Bar Night Tour
Drink and socialize while hopping between three of New York City's oldest Midtown bars and speakeasies. Learn about the city's rich immigrant history and the Prohibition Era from an expert guide. This walking tour offers the opportunity to see some of the city's most iconic sites and hidden gems. The group will receive preferred customer treatment at each location, including expedited entry and accommodation. Join the group for an authentic local night out experience while being steeped in New York City's history.
5. Brooklyn Literary Pub Crawl
Explore the literary side of Brooklyn on a 3-hour walking tour with an informative guide. This tour takes you through Brooklyn Heights, Cobble Hill, and Boerum Hill, stopping at bars that were favorite watering holes for renowned writers. While sipping your own drinks (not included), hear passages of the writers' work read aloud and learn about the history of the bars, neighborhoods, and New York City as a whole. On this fun and fascinating tour, you'll gain insight into the urban planning of Robert Moses and check out architectural and historical points of interest. Join this literary pub crawl and immerse yourself in the world of famous writers and their Brooklyn hangouts.
6. New York Ghosts Boos and Booze Haunted Pub Crawl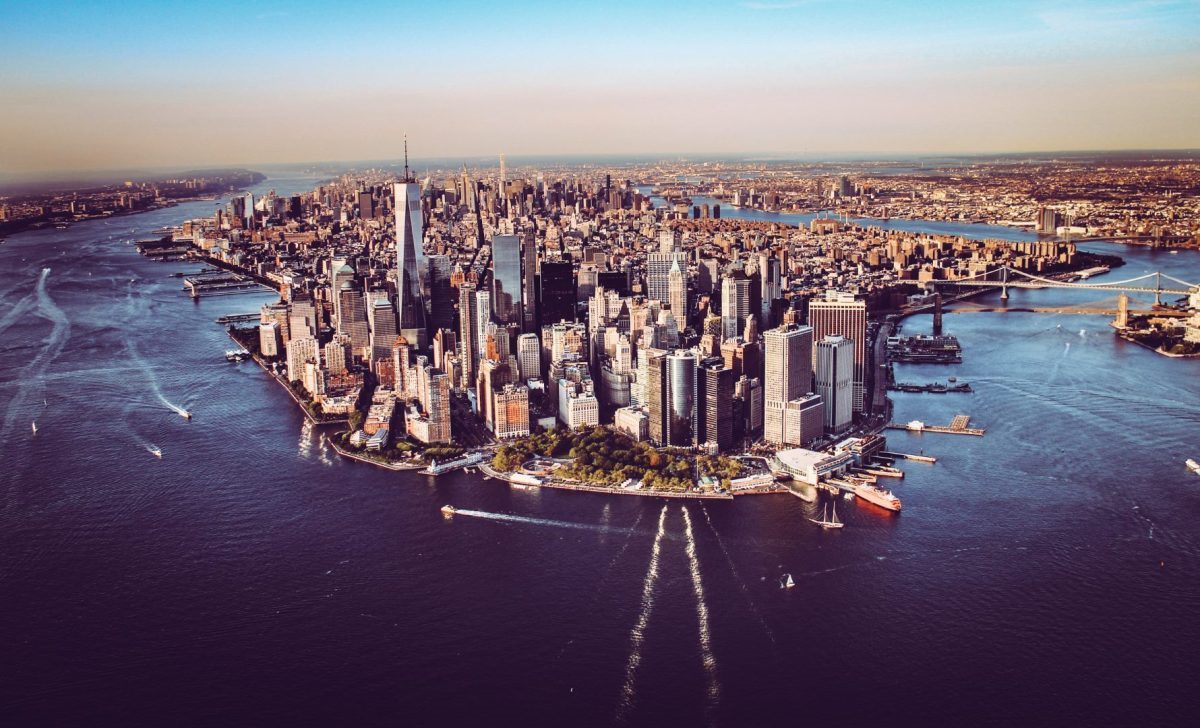 Join this thrilling and spooky New York Ghosts Boos and Booze Haunted Pub Crawl through the streets of NYC. You'll meet your professional and knowledgeable local guide outside The Slaughtered Lamb Pub at 182 West 4th Street. Your guide will be wearing a white Junket T-shirt, making them easy to spot. You'll then embark on a 2-hour crawl through NYC, hearing authentic local ghost stories and thoroughly researched and accurate history. The tour includes transportation and alcoholic beverages to make your experience even more enjoyable. Along the way, you'll visit famous pubs like The Ear Inn and The White Horse Tavern, soaking up the creepy and eerie atmosphere of each place. The tour ends back at the meeting point, leaving you with memories that will last a lifetime. Please note that this tour is wheelchair and stroller accessible, but travelers should have a moderate physical fitness level. If you want to cancel, you can do so up to 24 hours in advance of the experience for a full refund. Don't miss out on this unforgettable experience!
7. NYC Rooftop Bar & Drinks Night Tour
Experience the real New York with a local concierge and nightlife insider on this 3-hour hosted group tour. You'll visit four venues including historic bars/pubs, speakeasies and a majestic rooftop lounge, with complimentary admission and skip-the-line privileges at each one.

Your concierge will guide you through the unique Hell's Kitchen neighborhood between venues, so you can get a feel for the area. This is the perfect way to safely and enjoyably experience the nightlife of Midtown Manhattan, while meeting new people from all over the world.

Plus, with an insider host, you'll avoid common tourist traps and mingle with locals on this unique bar and rooftop lounge tour. Join for a night to remember in one of the best rooftop bars in NYC!
8. New York City Rockstar Bar and Nightclub Crawl
Find out where all the best bars and nightclubs are in the Big Apple and enjoy a safe and hassle-free night out in NYC on this evening tour. Accompanied by a local guide, you'll visit three popular bars and nightclubs hand-picked by them. You can skip the line at each venue to limited wait times, which means more time to party. The tour includes an open bar (all you can drink) on well drinks, wine and beer at the first venue, so you can start the night off right. Later, arrive in style as you ride a limo to the final club of the night. The venues include a pub/bar, a rooftop lounge with amazing views of the city, and a rooftop club or nightclub depending on the night. After the tour, you can stay on as long as you like to drink and dance into the early hours. The tour also includes a party host, gratuities, and hotel pickup and drop-off.
9. Broadway Prohibition Pub Crawl
Join this historic Broadway Prohibition Pub Crawl and step back in time to the era of gangsters, entertainers, and crooked politicians. Underneath the streets of midtown Manhattan lies a hidden world of speakeasies that once thrived during Prohibition. Visit three bars and explore the old locations of famous speakeasies. You will have the chance to taste the famous Bloody Mary at the bar where it was invented. Meet your tour guide in front of the 21 Club and set out on a journey through the Theater District. Enjoy a few pints of alcoholic drinks on the way (available to purchase). Bid farewell to the tour by raising a toast to an unforgettable experience at Flûte Champagne Bar on West 54th Street. This Prohibition-themed pub crawl is a perfect way to spend an afternoon in Midtown Manhattan.
10. The West Village Prohibition Pub Crawl
Discover the boozy secrets of Greenwich Village during The West Village Prohibition Pub Crawl. This walking tour takes you on a journey through the hidden bars and pubs that once served as speakeasies during the Prohibition era. Learn about the actors writers, poets, and playwrights that frequented these establishments and hear stories of the club owners and entertainers that profited from the illegal activities. You'll get a feel for what New York City was like during the Roaring Twenties while you explore the neighborhood's highlights. The tour starts and ends at convenient central meeting points, and beverages are included in the admission ticket price. Enjoy cocktails at the famous White Horse Tavern and visit the site of the founding of the Village Voice newspaper. Alcoholic drinks are also available for purchase throughout the tour. Lastly, the tour ends at Five Guys where you can indulge in some late-night snacks. Join us for an unforgettable night out!
11. Little Italy Prohibition Pub Crawl
Explore the secrets of Manhattan's Little Italy and Nolita on a 3-hour Gangster and prohibition themed walking tour that takes you back to the 1920s when renowned gangsters made their fortunes trading bootleg liquor. Walk in the footsteps of the notorious gangsters on a prohibition pub crawl through Little Italy and visit the pubs that started as speakeasies during that era still doing business today. Spend three hours learning about the area's checkered past as you tour churches, restaurants and bars. The tour starts and finishes at a centrally located meeting point for your convenience. The tour includes beverages and craft cocktails, but food and other drinks are not included unless specified. Don't forget to meet your guide at Lt. Petrosino Square at Lafayette St. & Cleveland Pl in New York city.
12. Lower East Side Prohibition Pub Crawl
Explore the Lower East Side of Manhattan and experience the roaring twenties during a three-hour prohibition pub crawl. This tour takes you to original speakeasies of the era, as well as hidden modern-day examples that require a password to enter. Learn about the notorious gangsters and madams who once ruled the city, and hear stories about what Lower East Side parties were like during prohibition. Visit a modern-day speakeasy hidden behind a pawnshop and enjoy a complimentary glass of Champagne along the way. Alcoholic drinks are available to purchase, but bottled water is provided for free. Food is not included. The meeting point is 135 Pitt St.
13. New York City Rooftop Bar Crawl with VIP Skip-the-Line Entrance
New York City is famous for its lively nightlife and rooftop bars are a great way to experience it. This insider's tour takes you to some of the best rooftop parties in the city. With VIP entrance, you'll save hours waiting in line and get right to the party. The tour includes stops at two rooftop clubs and one bar, with one complimentary drink at each venue. Enjoy the views of the city at night and dance the night away. Transportation is included, so you don't have to worry about taxis or the subway. You'll also get a glass of champagne at the meeting place and hotel pickup and drop-off for added convenience. Book now and experience the best of New York City's nightlife with this rooftop bar crawl.
14. Hell's Kitchen Prohibition Pub Crawl
Explore the Manhattan neighborhood of Hell's Kitchen with a private guide during this pub crawl focused on NYC Prohibition-era history. Visit three bars that were once speakeasies during the Prohibition period and learn about their history and what drew bootleggers to Hell's Kitchen. Raise a glass at each spot during this spirited pub crawl and hear stories about old neighborhood landmarks including Death Avenue Doctor's Row and Paddy's Market. This is a great opportunity to combine sightseeing and happy hour with a pub crawl while maximizing time in NYC with a private tour. Alcoholic beverages are included and the meeting point is at Father Duffy Square, where the tour will end almost where it begins at Bar Centrale on 324 W 46th St.
The Most Frequently Asked Questions about New York City
New York City is the largest city in the United States, with more than 8.3 million residents and an endless array of attractions. It is an international hub for culture, entertainment, art, fashion, trade, and finance, making it a popular tourist destination. If you're planning a trip to the Big Apple, you likely have some burning questions about the city. In this blog post, we'll answer the most frequently asked questions about traveling to New York City.
1. When is the best time to visit New York City?
New York City is a year-round destination, so the best time to visit depends on your preferences. However, the peak tourist season is from late spring through early fall, with the busiest months being June through August. If you prefer a quieter atmosphere and lower prices, consider visiting during the winter months from November through February. Keep in mind that the winter months can be cold, sometimes dipping below freezing temperatures.
2. How do I get around New York City?
New York City has a well-developed public transportation system, including buses, subways, taxis, and ride-sharing services. The subway is the most popular and efficient way to get around the city, with multiple lines running throughout the five boroughs. Taxis and ride-sharing services are also widely available, but can be expensive during peak hours. If you prefer to walk or bike, New York City has a vast network of sidewalks and bike lanes throughout the city.
3. What are some must-visit attractions in New York City?
New York City has an abundance of attractions that will keep you busy for days. Some of the most famous attractions include the Statue of Liberty, the Empire State Building, Central Park, Times Square, the Metropolitan Museum of Art, and the 9/11 Memorial and Museum. Other popular attractions include the Top of the Rock Observation Deck, the Broadway Theater District, the High Line, and the Brooklyn Bridge.
4. What are some of the best neighborhoods to visit in New York City?
New York City has many distinct neighborhoods, each with its own culture and atmosphere. Some of the best neighborhoods to visit include:
Lower East Side: Known for its abundance of trendy bars, restaurants, and boutiques.

Greenwich Village: A bohemian neighborhood with tree-lined streets, cafes, and eclectic shops.

Williamsburg: A hip neighborhood in Brooklyn with trendy bars, restaurants, and shops.

Chelsea: A popular neighborhood with art galleries, museums, and high-end boutiques.

Upper East Side: Known for its upscale museums, boutiques, and restaurants.
5. Is New York City safe?
New York City has a bad reputation for being a dangerous city, but in reality, it is one of the safest big cities in the US. With a low crime rate, there is little to worry about, especially in tourist-heavy areas. However, like any big city, it's important to stay alert and aware of your surroundings.
6. What should I pack for a trip to New York City?
What you'll want to pack for a trip to New York City depends on the time of year you're visiting. In general, it's a good idea to pack comfortable shoes, as you'll likely be doing a lot of walking. Bring layers, as the weather can change quickly throughout the day. Consider bringing an umbrella or rain jacket, as rain is common throughout the year.
7. How much money should I budget for a trip to New York City?
New York City can be an expensive place to visit, but it's possible to do so on a budget. How much money you'll need depends on your travel style and preferences. On average, budget travelers can expect to spend around $100-$150 per day, while luxury travelers can expect to spend upwards of $500 per day. Consider staying in a hostel or budget hotel, eating local street food, and taking advantage of free attractions and activities to save money.
8. How do I tip in New York City?
Tipping is customary in New York City, with 15-20% of the total bill being the standard. This includes restaurants, taxis, and other service industries. If you're unsure whether or not to tip, it's always better to err on the side of generosity.
9. Do I need a visa to visit New York City?
If you are a citizen of one of the 39 countries that participate in the Visa Waiver Program, you do not need a visa to enter the United States for tourism or business purposes. However, you will need to apply for an Electronic System for Travel Authorization (ESTA) prior to your trip. If you are not a citizen of a country that participates in the Visa Waiver Program, you will need to apply for a tourist visa.
10. What are some local foods and drinks to try in New York City?
New York City is known for its diverse and delicious cuisine. Some local foods and drinks to try include:
Pizza: New York-style pizza is a must-try, with crispy thin crusts and generous toppings.

Bagels: New York-style bagels are dense and chewy, often served with cream cheese and lox.

Hot dogs: New York-style hot dogs are served on a soft bun with toppings like sauerkraut, onions, and mustard.

Cheesecake: New York-style cheesecake is rich and creamy, often made with a graham cracker crust.

Cocktails: New York City has an extensive cocktail scene, with many famous cocktails originating in the city, including the Manhattan and the Cosmopolitan.
How to Spend Your Time as a Tourist in New York CityNew York City is among the most vibrant and exciting cities in the world, with seemingly endless possibilities for things to do and see. As a tourist, it can be overwhelming to figure out how to make the most out of your time in New York City. Whether you're here for the first time or have visited before, this guide will help you plan a memorable trip. Here are some tips to ensure you make the most of your time in the city that never sleeps:1. Visit Iconic New York City AttractionsWhen visiting New York City for the first time, it's essential to see the city's iconic attractions. The must-see attractions include the following:Central Park:Central Park is a stunning, serene oasis in the middle of New York City's hectic streets. It's a perfect place to relax, take a stroll, and enjoy nature. The park is located in the heart of Manhattan and covers 843 acres. Some of the park's highlights include the Central Park Zoo, Bethesda Terrace and Fountain, and the Conservatory Garden.The Statue of Liberty and Ellis Island:The Statue of Liberty is a symbol of freedom and democracy and is one of the most well-known landmarks of New York City. You can take a ferry to Liberty Island to see the statue up close and then visit Ellis Island, where you can learn about the United States' history of immigration.The Empire State Building:The Empire State Building is an iconic New York City landmark and offers breathtaking views of the city from its observation deck. It's open every day, and you can purchase tickets online in advance to skip the lines.2. Explore the NeighborhoodsNew York City is a collection of unique neighborhoods, each with its charm, character, and culture. Take the time to explore the neighborhoods on foot and experience their distinct personalities. Some of the must-visit neighborhoods include:Greenwich Village:Greenwich Village is a charming neighborhood in Lower Manhattan known for its historic buildings, tree-lined streets, and delicious restaurants. Some of the area's highlights include Washington Square Park, the Stonewall Inn, and the West Village's high-end boutiques and shops.SoHo:SoHo is an artsy neighborhood in lower Manhattan known for its trendy bars, restaurants, and art galleries. You can spend hours wandering along the cobblestone streets, admiring the architecture, and window shopping.Williamsburg:Williamsburg is a hipster neighborhood in Brooklyn known for its street art, vintage shops, and unique cafes. Take a stroll down Bedford Avenue, the neighborhood's main street, and enjoy the vibrant energy of the area.3. Indulge in New York's Culinary SceneNew York City is famous for its diverse culinary scene, and there are endless options to choose from, no matter what your tastes are. Here are some recommended options:Pizza:New York-style pizza is famous worldwide and is a must-try when visiting the city. Some of the most iconic pizza joints include Di Fara Pizza in Brooklyn and Lombardi's Pizzeria in Manhattan.Burgers:New York City has some of the best burgers in the world. Try a classic burger at Shake Shack or head over to J.G. Melon for a classic pub-inspired burger experience.Bagels:New York City is famous for its delicious bagels. Head to Ess-a-Bagel or Russ & Daughters for some of the best the city has to offer.4. Take in a Broadway ShowSeeing a Broadway show is a quintessential New York City experience. There are myriad options to choose from, from long-running classics like The Lion King to contemporary hits like Dear Evan Hansen. Take in a show during your stay in the city to get a true taste of New York's vibrant cultural scene.5. Experience New York's NightlifeNew York City is known for its vibrant nightlife scene, and there's no better place to experience it than in the city itself. Check out some of the trendy bars and nightclubs in areas like the Meatpacking District and Williamsburg.Book Your Tour NowNew York City is a destination that should be on every traveler's bucket list. Whether you're here for the first time or have visited before, there are always new experiences to discover in this dynamic city. With this guide, you can confidently explore the city, take in its iconic attractions, indulge in its culinary scene, and experience its vibrant cultural scene. Plan your trip today and experience all that New York City has to offer.