Paris, the city of love, is not only famous for its enchanting architecture and romantic ambiance but also for its vibrant nightlife. The French capital is home to some of the world's most iconic bars and bustling nightclubs, where locals and tourists gather to experience the Parisian party scene. One of the best ways to discover Paris's nightlife is by embarking on a Pub Crawl, where you can enjoy a drink or two while exploring the city's hidden gems. In this post, we bring you the ultimate guide to the best Pub Crawls in Paris, including some hidden spots loved by locals. So, grab your friends and get ready to explore the city's vibrant party scene like never before!
The 4 Best Pub Crawls in Paris
The 4 Best Pub Crawls in Paris
1. Pub Crawl Paris Latin Quarter
Explore the lively nightlife of Paris with a bar crawl tour through the Latin Quarter. Avoid the hassle of navigating and join a guide who will take you through the winding streets to discover some of the popular bars in the area. This is a great way to connect with both locals and other travelers. The tour includes three shots and drink discounts, covering the cost of the drinks, bar covers and entry to all venues. Dress code applies, no tracksuits or beachwear are allowed. Denim shorts are allowed. The meeting point is The Long Hop at 25 Rue Frédéric Sauton, 75005 Paris, France. If you're running late, don't worry, as the group remains at the first bar for an hour. Join this tour for a night of fun, new friends and a taste of Parisian nightlife!
2. Paris: Speakeasies and Hidden Bars Nighttime Tour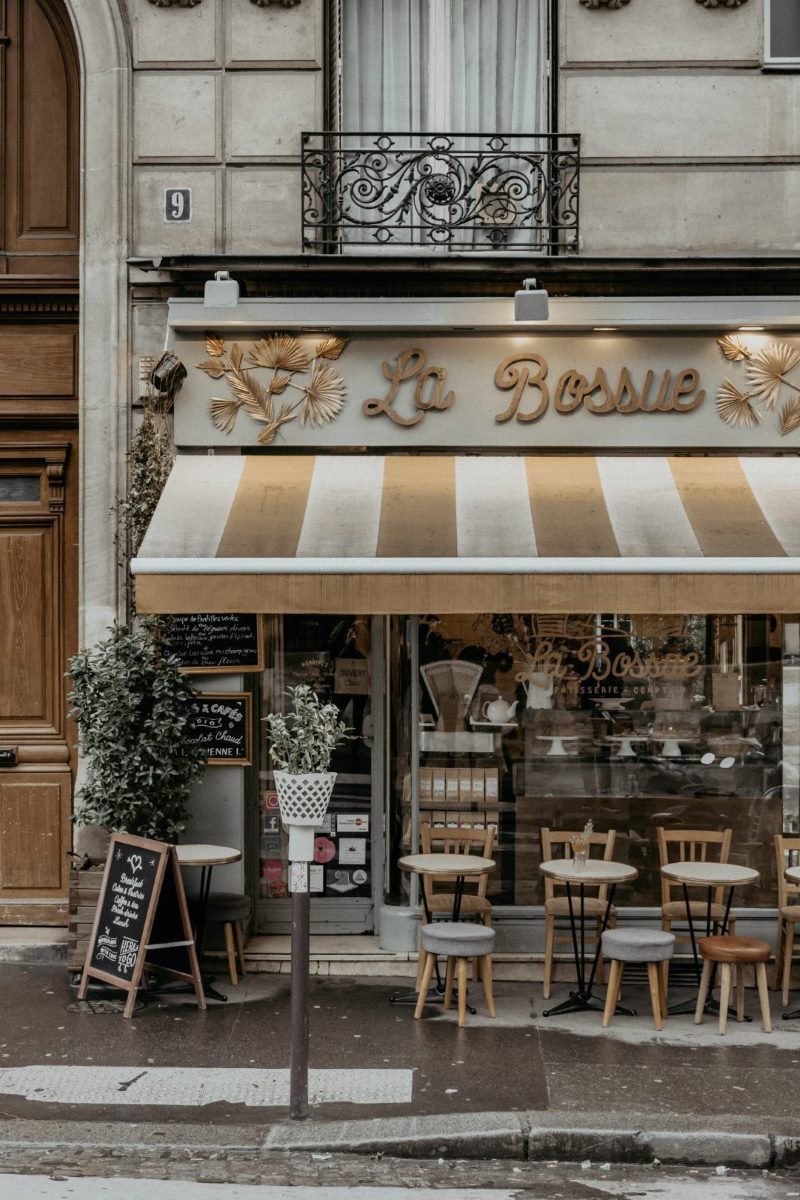 Experience the hidden side of Paris with this nighttime tour, as you visit two iconic bars or speakeasies with a local guide. Immerse yourself in the history of speakeasies and learn about the local culture as you sample a variety of delicious cocktails, including tequila, mezcal, pisco, whisky, bourbon, chartreuse, and absinthe. Each bar has its unique atmosphere, with hidden entrances and secret passageways offering a glimpse into a bygone era.

This tour is perfect for those looking to make new friends and create lifelong memories while experiencing the best of Parisian nightlife. To join in the fun, all you need is confidence, a good attitude, and a desire to explore the hidden gems of this beautiful city. With our knowledgeable local guides leading the way, you'll have the opportunity to see more of Paris than you ever thought possible. Book now and get ready to experience the Paris of your dreams!
3. Paris Bar Crawl
Immerse yourself in Parisian nightlife with this entertaining Paris bar crawl. Join locals, travelers, and students alike for a lively evening of pub hopping, clubbing, and bar-hopping. With this excellent value-for-money tour, you'll be able to skip the lines and head inside for discounted cocktails and four complimentary shots, perfect for toasting with your new friends. Stops often include places like Café OZ, On the Road Pub, and O'Sulivan's.

This tour includes visits to three bars and one club in total, with three shots (one in each bar) and discounts on drinks. Food and drinks are available along the way, and hotel pickup and drop-off make for a hassle-free, fun-filled night.

Meet your guide at the designated meeting point at 13 Pl. de la Bastille in Paris at 8:30 PM. The activity lasts around 30 minutes and ends back at the meeting point. Please note that the minimum age for this tour is 18 years old.

Book this Paris bar crawl now for an unforgettable night out in the City of Lights.
4. Paris: Latin Quarter Pub Crawl Tour
Experience the best of Paris' nightlife with a guided bar tour around the Latin Quarter. Friendly and international night guides will take you to 2-3 bars and a club, offering skip-the-line entry to all bars and clubs, exclusive drink deals, and free drinks. Buy one drink and get a free shot at each bar, play fun games, and meet new people from around the world. Please note that this tour is not suitable for people with mobility impairments or wheelchair users. On Sunday-Thursday, the tour includes visits to 3 bars, while on Friday-Saturday, it includes visits to 4 bars. A locker room is also available. Come and enjoy Paris' vibrant nightlife scene on this unforgettable tour.
The Most Frequently Asked Questions about Paris
Paris is one of the most visited cities in the world, and it's no surprise why. The City of Light is filled with rich history, culture, and beauty that attract millions of tourists every year. As a result, I've compiled a list of the most commonly asked questions by visitors about Paris to help you plan your trip to this charming city.
1. What is the best time to visit Paris?
The best time to visit Paris is during the spring (April to June) and fall (September to November). During these times, the crowds are smaller, and the weather is mild, making it the perfect time to explore the city on foot. July and August are the peak tourist season months, and Paris can get quite crowded and hot during this time.
2. What is the currency used in Paris?
The currency used in Paris is the Euro. You can exchange money at currency exchange desks or use ATMs to withdraw cash in Euros. Most businesses in Paris accept credit cards, but it's best to have some cash on hand just in case.
3. How do you get around Paris?
Paris has a comprehensive public transportation system that includes buses, metro, and trains. It's the easiest and most cost-effective way to get around the city. You can buy tickets at kiosks, machines, or online. Taxis are also readily available but can be quite expensive. Walking is a fantastic way to explore the city, and since Paris is relatively compact, most attractions are easily reachable within a 30-minute walk.
4. Where are the best places to stay in Paris?
Paris has a diverse range of accommodation options that cater to different budgets and preferences. If you're looking for luxury, then Saint-Germain-des-Prés or the Marais are great options. If you're on a budget, Montmartre or the Latin Quarter could be a good pick. Staying near the Eiffel Tower is also a popular choice for many tourists.
5. What are the top attractions to see in Paris?
Paris is filled with iconic attractions that are a must-see when visiting the city. Here are some of the top attractions to add to your itinerary:
The Eiffel Tower

The Louvre Museum

Notre-Dame Cathedral

Champs-Élysées

Arc de Triomphe

Luxembourg Gardens
6. What are the opening hours of museums and attractions in Paris?
Most museums and attractions in Paris open around 9:00 am and close at 6:00 pm. Some attractions like the Eiffel Tower or the Palace of Versailles have extended hours during the summer season. However, it's best to check the attraction's website or call ahead to confirm opening hours and avoid waiting in long lines.
7. What is the dress code in Paris?
Paris is a fashion capital, and most locals dress stylishly. However, there's no strict dress code for tourists visiting the city. You can dress comfortably for sightseeing or dress up for a special occasion, be it for a fancy restaurant or a night out on the town. Just make sure to dress appropriately for the weather as the temperature can fluctuate during the day.
8. What food should I try in Paris?
Paris is famous for its delectable cuisine and has several Michelin-starred restaurants. You should definitely try some classic French dishes such as escargot, boeuf bourguignon, and coq au vin. For dessert, try the quintessential French treat, the macaron. Paris also has several specialty food markets such as Rue Mouffetard, where you can sample local cheese, wine, and other delicacies.
9. How safe is Paris for tourists?
Paris is generally a safe city, but like any big city, it has its fair share of petty crime. It's important to be aware of your surroundings, stay in well-lit areas, and take precautions such as not carrying large amounts of cash or valuable belongings. It's always recommended to purchase travel insurance and keep a copy of your passport and other important documents in case of an emergency.
10. Do the locals in Paris speak English?
French is the official language of Paris, but most locals speak English, especially those working in the tourism industry. It's always nice to learn a few basic phrases like "bonjour" (hello) and "merci" (thank you), to show your appreciation for the local culture and customs.
How to Spend Your Time as a Tourist in ParisParis is filled with wonderful experiences and is a city truly unlike any other. However, with so much to see and do, it can be difficult for a tourist to know where to begin. In this post, we'll provide you with an expert guide on how to make the most of your time in Paris by exploring its most amazing spots. Here's how you can get started:1. Take a ride on the Eiffel Tower: No tourist visit to Paris would be complete without a trip to the Eiffel Tower – the city's most iconic landmark. You can get tickets to the top or second level of the tower, but we recommend purchasing them well in advance to avoid long queues visited by other tourists. You might want to visit the tower during the night to see the light show. 2. The Louvre Museum: Arguably the most famous museum in the world, the Louvre should definitely feature on your list of must-see attractions in Paris. The Venus de Milo, Winged Victory, and of course, the Mona Lisa, are just a few of the exhibits that you won't want to miss. Want to skip the lines? We recommend purchasing a ticket online to avoid the long queues.3. Walk along the Champs-Élysées: The Champs-Élysées is one of the most famous avenues in the world and is dotted with designer boutiques, incredible restaurants, and iconic landmarks such as the Arc de Triomphe. You can take a leisurely walk along the avenue or take in the sights while enjoying a cup of coffee or glass of wine at one of the many cafes that line the street.4. Visit Notre-Dame de Paris: Another iconic landmark in the city is the Notre-Dame de Paris. The cathedral has a rich history and has been at the center of many significant events in France. You can take a tour of the inside of the cathedral or opt to climb the steps to the top, where you can enjoy stunning views of Paris.5. Explore Montmartre: One of the most vibrant and lively districts in Paris is Montmartre. Famous for its cobbled streets, iconic fountains, and lively atmosphere, this area is a must-visit for any tourist. Make sure to visit the Basilique du Sacré-Cœur, one of the most beautiful churches in Paris, and enjoy the stunning views of the city.6. The Palace of Versailles: Although located outside the city, the Palace of Versailles is a short train ride away from Paris and is an excellent place to visit for any tourist. The palace is famous for being the former residence of King Louis XIV and has a rich history. The gardens are particularly breathtaking and well worth a visit.7. Go to a Café: Paris is famous for its cafes, and there are plenty to choose from. Sit back and enjoy a coffee or glass of wine, and soak up the atmosphere of this beautiful city. We recommend looking for a café located in an iconic spot such as Place des Vosges or Montmartre.8. Take a Seine River Cruise: One of the best ways to see the city is by taking a Seine River cruise. You can enjoy stunning views of some of the famous landmarks of the city such as the Eiffel Tower, the Notre-Dame, the Louvre, and many more. It's also a great way to relax and soak up the beautiful surroundings.Book Your Tour Now:Paris is one of the most beautiful and incredible cities in the world, and has so much to offer tourists. With these tips, you can make the most of your time in Paris by exploring some of the most beautiful and historic sites the city has to offer. Plan your trip well in advance to avoid long queues and to see as much as possible. We hope you have a wonderful trip and that this guide has been helpful for you.