Welcome to Portland, Oregon, where there are plenty of craft breweries and some of the best beer in the United States. Whether you're a visitor or a local, pub crawls are a fantastic way to explore the diverse beer scene and meet new people. In this post, we'll take you on a journey through some of the best pub crawls in Portland, highlighting the city's most renowned breweries, bars, and taprooms. Whether you prefer IPAs, stouts, or sours, you'll find something that satisfies your taste buds. Let's dive in and discover the hottest spots for pub crawls in Portland.
The 3 Best Pub Crawls in Portland
The 3 Best Pub Crawls in Portland
1. Portland Ghosts Boos and Booze Haunted Pub Crawl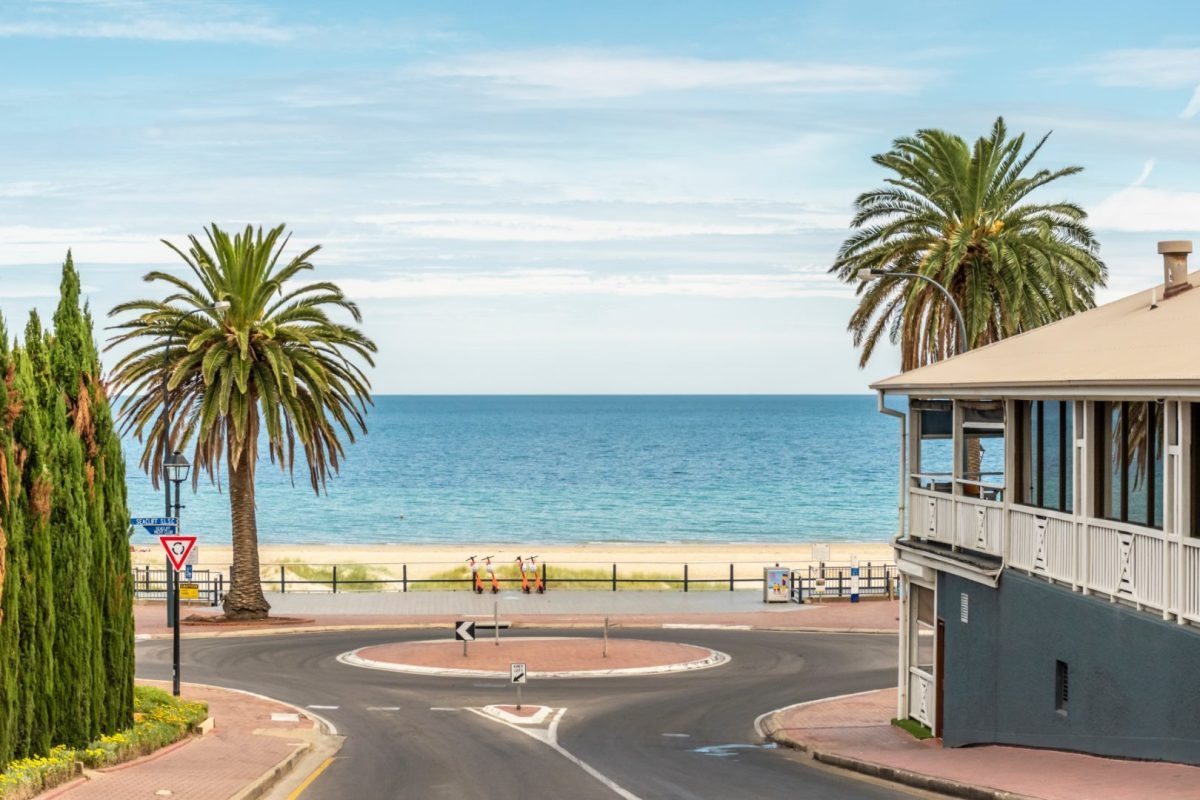 Combine a fun night out with ghostly tales on this Portland Haunted History Pub Crawl Experience. This pub crawl takes you to multiple pubs including Kells Irish Restaurant and Pub and Shanghai Tunnel Bar as you pass by city highlights such as the Benson Hotel. Hear spooky stories of ghosts and paranormal activity from your guide during the evening. Exploring the city with a group instead of solo provides a safer environment. All fees and taxes and alcoholic beverages are included. Meet your tour guide at Harlow Hotel & Cafe at 722 NW Glisan St Portland OR 97209 at 05:00 PM. The tour ends at Old Town Pizza & Brewing, 226 NW Davis St Portland OR 97209. Don't miss out on this haunted pub crawl experience.
2. Weird Bar Crawl with Fanatical Local
Join a walking tour of Portland's local bars and pubs with a knowledgeable local guide. This casual friendly tour will take you to some of the coolest neighborhood bars and pubs, with an emphasis on interacting with locals and experiencing the city's vibrant neighborhood vibes. Your guide will show you his favorite haunts and your first beer of the tour is included. Meet at McMenamins Barley Mill Pub at 07:00 PM and end the tour at A Roadside Attraction. Food and drinks are included. Confirmation will be received within 48 hours of booking, subject to availability. See Portland like a local on this fun and unique tour!
3. Craft Breweries of Portland Walking Tour
If you're a beer lover, then Portland is the perfect destination for you, boasting more breweries than any other city in the US. Join a craft brewery tour that takes you to some of the best breweries in the city's East Side, known for its innovation but still off the radar of many tourists. During the tour, challenge your taste buds and discover new flavors, from West Coast IPAs to seasonal lagers and barrel-aged beers. The group sizes are kept small to ensure a personalized and social pub crawl experience, and tastings are included so you can try a variety of beers in one day. This walking tour will also give you the opportunity to discover Portland's modern culture as you walk between breweries. The meeting point is at the four-story red and silver "ActivSpace" building located at 833 SE Main St #124, and the tour starts at 01:30 PM. Alcoholic beverages, snacks, and gratuities are included in the tour.
Frequently Asked Questions by Tourists About Portland, Oregon
If you're planning to visit Portland, Oregon, you might have several questions regarding the things to do, places to visit, weather, and other relevant information. In this article, we'll cover the most frequently asked questions by tourists about Portland and provide answers to them.
What is the Best Time of Year to Visit Portland?
Portland has a mild climate throughout the year but is known for its rainy winters. The summer months, from June to August, are usually warm and sunny, with an average temperature of around 80°F. These months are the best times to visit Portland, as you can explore its outdoor attractions and enjoy the pleasant weather.
What Are the Must-See Attractions in Portland?
Portland has something for everyone, whether you're a history buff, an outdoor enthusiast, or a foodie. Here are some of the must-see attractions in Portland:
Powell's City of Books
Powell's City of Books is the largest independent bookstore in the world, covering an entire city block. It has over a million books, including new and used ones, and is a paradise for book lovers.
Portland Japanese Garden
The Portland Japanese Garden is one of the most beautiful and tranquil places in the city. It has several different gardens, each with unique features and designs.
Washington Park
Washington Park is a massive park in Portland that has several attractions within it, including the International Rose Test Garden, Oregon Zoo, and Hoyt Arboretum.
Portland Art Museum
The Portland Art Museum is the oldest art museum in the Pacific Northwest and has over 42,000 works of art from different cultures and periods.
What Are the Best Day Trips from Portland?
If you have time, there are several day trips you can take from Portland. Here are some of the best ones:
The Columbia River Gorge
The Columbia River Gorge is a stunning canyon with several waterfalls and hiking trails. It's about a 30-minute drive from Portland and is perfect for a day trip.
The Oregon Coast
The Oregon Coast is known for its scenic beauty and is just a two-hour drive from Portland. You can explore the various beaches, hike the trails, and enjoy the local seafood.
Mount Hood
Mount Hood is the highest mountain in Oregon and is about an hour's drive from Portland. In the winter months, you can enjoy skiing and snowboarding, while in the summer, you can go hiking or climbing.
What is Portland's Food Scene Like?
Portland has gained a reputation as a foodie city, with several excellent restaurants and food carts offering a variety of cuisines. Here are some of the signature dishes you must try:
Voodoo Doughnuts
Voodoo Doughnuts is a Portland institution and is known for its creative and unique doughnut creations, such as the Bacon Maple Bar.
Pok Pok
Pok Pok is a Thai restaurant that has won several awards for its delicious and authentic food. It's a must-visit for anyone who loves Thai cuisine.
Food Carts
Portland has over 600 food carts scattered around the city, offering a variety of cuisines, from Mexican to Korean. Some of the best food carts are located in downtown Portland and the Mississippi neighborhood.
What is the Best Way to Get Around Portland?
Portland has an excellent public transportation system, with buses, light rail, and streetcars covering most of the city. You can purchase a day pass or a week pass for unlimited rides. If you prefer, you can also rent a bike, as Portland is a bike-friendly city.
Can You Drink the Tap Water in Portland?
Yes, you can drink the tap water in Portland. It's considered safe and delicious, thanks to the Bull Run Watershed, which provides the city with fresh and pure water.
What is the Weather Like in Portland?
Portland has a maritime climate, which means it has mild temperatures throughout the year but is known for its rainy winters. The summers are usually warm and sunny, while the winters are mild but wet.
Where Can I Stay in Portland?
Portland has several options for accommodation, depending on your budget and preferences. Some of the best neighborhoods to stay in Portland are:
Pearl District
Pearl District is a trendy neighborhood with several boutique shops, restaurants, and art galleries. It's perfect for those who want to be close to the action.
Nob Hill
Nob Hill is a charming neighborhood known for its historic homes, tree-lined streets, and independent businesses. It's perfect for those who want a quieter and more residential feel.
Downtown Portland
Downtown Portland is the heart of the city and has several hotels, restaurants, and shopping centers. It's perfect for those who want to be close to everything.
How to Spend Your Time as a Tourist in PortlandVisiting Portland, Oregon is an incredible experience. The city offers a unique combination of natural beauty, quirky culture, and world-class dining experiences. However, with so much to see and do, it can be challenging to know where to start your adventure. Here are some recommendations on how to spend your time as a tourist in Portland.1. Explore the City on Foot or by Bike Portland is a very walkable and bike-friendly city. Rent a bike or just take a casual stroll, it's an excellent way to see the city up close and personal. You can experience the sights, sounds, and smells of Portland's many distinct neighborhoods. Some of the popular places for biking and walking include the Waterfront Park, the Eastbank Esplanade, Portland State University Campus, and the neighborhood of Pearl District.2. Visit the Portland Art Museum The Portland Art Museum has a vast collection of American and Native American art, Asian art, and contemporary art, among other things. This museum is a great way to spend an afternoon or even an entire day. The museum is closed on Mondays and Tuesdays and offers free admission on the first Thursday of each month.3. Satisfy Your Hunger with Local Cuisine Portland is known for its delicious food and innovative dining scene. You can try the famous Voodoo Doughnuts, which offers creative and unique doughnuts that reflect Portland's eccentric culture. Or try one of the many food carts, which are located throughout the city and offer everything from Thai to Mexican food. If you're looking for a fancier experience, try out one of the James Beard award-winning restaurants, such as Le Pigeon or Beast.4. Enjoy a View of the City from Above Portland is home to several hills, including Mount Tabor and Council Crest Park. By heading up one of these hills, you can enjoy an incredible view of the city and the surrounding mountains. Go to Pittock Mansion if you want a particularly impressive view, as you can admire both the city skyline and the snow-capped mountains in the distance.5. Go on a Brewery Tour Portland is known as the "beer capital" of the world with over 75 breweries in the city. These breweries offer tours and tastings of their locally brewed craft beers. Some of the popular breweries include Deschutes Brewing, Widmer Brothers Brewing, and BridgePort Brewing.6. Relax in One of the Many Parks Portland is home to over 200 parks, and each one has something unique to offer visitors. One of the most popular parks is Washington Park, which is home to the International Rose Test Garden, the Pittock Mansion, and the Oregon Zoo. Other notable parks include Forest Park, Laurelhurst Park, and Cathedral Park.7. Visit Powell's City of Books Powell's City of Books is the largest independent used and new bookstore in the world. The store takes up an entire city block, and visitors can spend hours exploring the store's extensive collection of books. The bookstore also offers daily tours, and you may even bump into authors who are doing book signings.8. Experience the Saturday Market Portland's Saturday Market is the largest outdoor arts and crafts market in the country. The market is open every Saturday and Sunday from March to December and features handmade crafts, street performers, and food vendors. This market is perfect for those looking to buy unique souvenirs or enjoy live entertainment.Book Your Tour NowPortland is a city with so much to offer, and you'll never run out of things to do. These are just a few suggestions on how to spend your time as a tourist in Portland. Whether you're into art, food, history, or the great outdoors, Portland has something for everyone. Just remember to experience the city at your own pace and to take in all the unique sights and experiences that Portland has to offer.