Welcome to the historic city of Warsaw, the capital of Poland, where the nightlife scene is thriving and the pub crawls are unforgettable. With so many great bars, pubs, and clubs to choose from, it can be overwhelming to decide where to start your night out. That's why we've put together a list of the best pub crawls in Warsaw, where you can discover the city's vibrant nightlife culture whilst sampling the finest drinks and meeting new people. Whether you're a solo traveler or with a group of friends, these pub crawls are guaranteed to provide an exciting and unforgettable experience. So, let's dive into the top pub crawls that Warsaw has to offer!
The 11 Best Pub Crawls in Warsaw
The 11 Best Pub Crawls in Warsaw
1. #1 Pub Crawl Warsaw with Premium Open Bar
Delve into the riotous revelry of Warsaw's nightlife on this pub tour of the Polish capital. A knowledgeable guide will take you on a journey to some of the city's best drinking venues, where you'll enjoy complimentary drinks and special discounts. This guided pub tour guarantees an unforgettable experience, with super fun drinking games and a free shot at each bar you visit. You'll conclude the night at a vibrant nightclub, where you can dance and drink until the early hours of the morning. Additional alcoholic drinks are available for purchase throughout the tour. The meeting point for the tour is Club Makulatura, located at Chmielna 5, 00-021 Warszawa, Poland. Join us for a night you won't forget!
2. Deluxe Polish Vodka Tour Experience in Warsaw
Explore Warsaw's vibrant vodka culture on this small-group vodka tasting tour. Gain first-hand insight into the country's industrial history and drinking traditions from a local guide as you immerse yourself in the city's ambiance strolling between venues. With 6 vodka tastings and 5 snacks included in the price, you'll have the chance to experience Poland's famous beverage while avoiding hidden costs. Benefit from the personalized experience of a small-group tour and receive recommendations from your guide. Hotel pickup and drop-off, additional drinks, and gratuities are not included. Don't miss this deluxe Polish vodka tour experience in Warsaw.
3. Warsaw: 4-Hour Polish Vodka Tour
Learn about the drinking culture of Poland on a 4-hour vodka tour of Warsaw. Taste different kinds of vodka and typical appetizers, visit the best and most distinctive shot bars in the city, and discover Warsaw and Poland from a different perspective. A local guide will take you to at least three bars and tell you stories and anecdotes about the history and traditions of Poland's national drink. This is not a pub crawl but a fun and informative way to get to know the local culture better. Join this tour and experience the best of Warsaw's drinking scene.
4. Warsaw: Evening History and Pubs Tour by Retro Minibus
Explore the unseen side of Warsaw on this evening history and pub tour by retro minibus. Join a knowledgeable, friendly guide and set off on a 3-hour journey through Warsaw's dark and stormy past, and its booming nightlife scene. You'll travel in a communist-era minibus to places only locals know about and drink what they drink. Along the way, you'll hear fascinating stories about post-WWII communism and the tremendous changes that have happened in the city since then. Polish vodka shots are included in the tour, making it a perfect combination of city sightseeing and getting to know Warsaw's drinks scene. Don't miss out on the fun!
5. VIP Nightclub Tour in Warsaw
Experience the nightlife of Warsaw like never before with a 5-hour VIP nightclub tour. Dress to impress and explore the city's sophisticated bars and clubs accompanied by a knowledgeable guide. Enjoy complimentary cocktails and admire the stylish decor of each venue while learning about Poland's rich nightlife and culture. With guaranteed VIP priority access, skip long lines and gain exclusive entry to one of Warsaw's top clubs. Additional alcoholic drinks are available for purchase at the clubs and bottle service is only offered with VIP packages. Finish the night with a hotel drop-off and memories that will last a lifetime. Book a private tour for your group and experience the lifestyle of a celebrity.
6. Warsaw: Pub Crawl with 1-Hour Unlimited Drinks
Check out the nightlife in Warsaw and have some fun with locals on this 4-hour pub crawl. You'll visit some of the best bars and a popular club with a group of fellow party-goers.

Meet your group at the first bar, where you'll receive 1 hour of unlimited beer, wine, and mixed drinks (vodka, gin, whiskey, and rum). Your English-speaking guides will organize drinking games and crazy challenges for you to participate in, ensuring a night full of fun.

Over the course of the evening, you'll visit 3 more bars and a club. At each stop, you'll get free entry and shot of alcohol. Your guides will give an opening speech after the first bar to explain the rules for the night and ensure everyone's safety.

Enjoy guaranteed free entry and have some crazy fun on this unforgettable pub crawl experience in Warsaw.
7. Warsaw Evening Private Tour (history and pubs) by retro minibus
Explore the lively streets of Warsaw while learning about the city's fascinating history on this evening private tour and pub crawl by retro minibus. Hop aboard a Communist-era vintage minibus and travel through the city center, admiring pre-war artifacts and Communist architecture along the way. With an English-speaking guide by your side, discover the bustling nightlife scene in Warsaw's liveliest districts, visiting the hottest bars and clubs with the locals. Enjoy three vodka shots included in the hassle-free tour and don't worry about transportation as it's provided by the minibus. This unique combination of a bar crawl and sightseeing tour is the perfect way to experience Warsaw's past and present in just one exciting evening. Hotel, Airbnb, and apartment pick-ups are available up to a 4-kilometer radius from the city for your convenience.
8. Warsaw Pub Crawl with Free Drinks
Experience a legendary night out with amazing people on this exciting Warsaw pub crawl. Enjoy an open bar for an hour with beer, wine, and mixed drinks, including whiskey, vodka, gin, or rum, and participate in fun drinking games like flip cup, beer pong or 5s.

After the open bar, your professional guides will take you to three other cool bars, and you'll get a free shot at each place. The final stop of the pub crawl is at a nightclub in the city center, where you'll receive VIP skip-the-line entry, and a free shot will be waiting for you inside.

This pub crawl also includes professional guidance, additional drinks, and hotel drop-off. Please note that this experience is not suitable for pregnant women or children under 18 years of age. Don't miss the chance to make unforgettable memories on this Warsaw Pub Crawl with free drinks and great company.
9. Limo Party & Club Package in Warsaw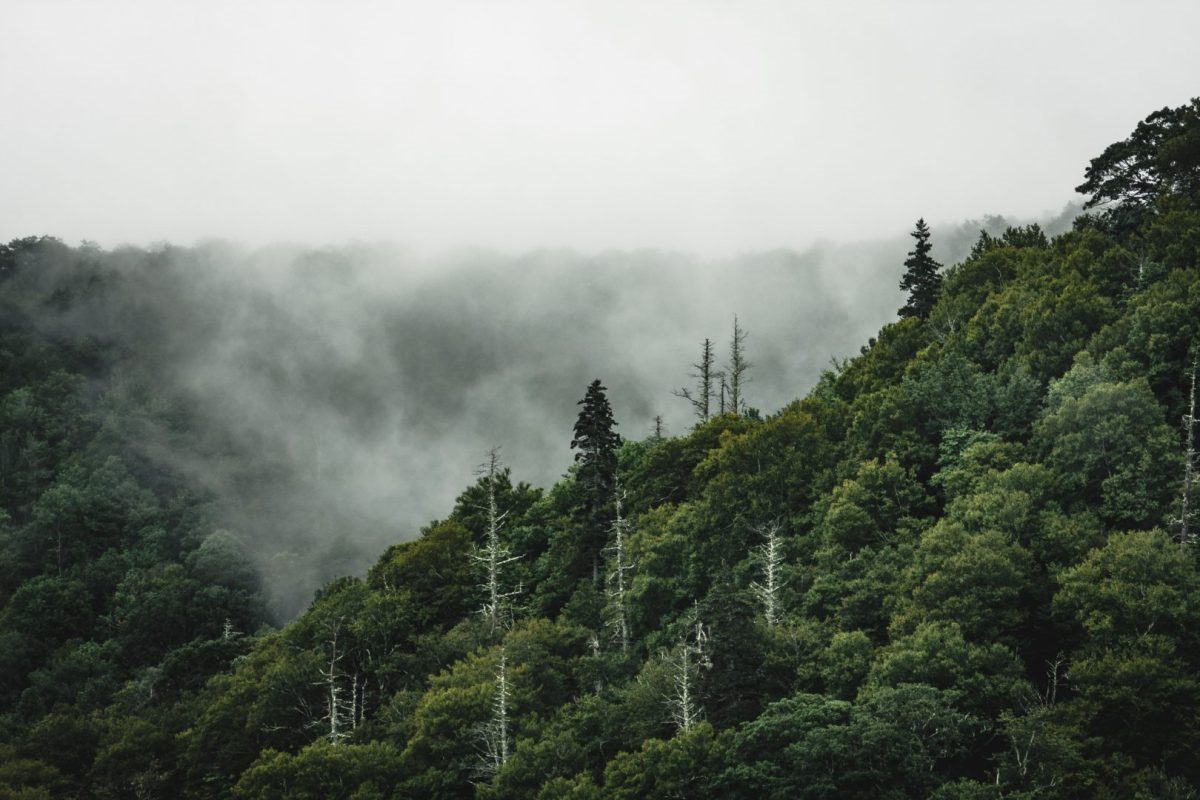 Enjoy a night of VIP treatment in Warsaw with this private limousine tour. Your group will be picked up from your hotel and taken on a 1-hour ride through the city center while enjoying drinks on board. Then, depending on the option selected when booking, you'll visit one or two of Warsaw's top nightclubs with entrance and bottle service included. This is the perfect tour for bachelorette parties or any other special occasion. Soft drinks and hotel drop-off are also included. Book your Warsaw limo party and club package now for a night you'll never forget.
10. Warsaw Private Vodka Tasting Tour
Embark on an unforgettable private vodka tasting tour in Warsaw and explore the history, culture, and customs of drinking in Poland. Sample seven different kinds of Polish vodka, including a flaming absinthe shot, and try multiple traditional Polish appetizers perfectly matched to the vodka. With a local vodka expert guide, visit four top pubs and shot bars in Warsaw and save time doing research on your own. Enjoy a private tour with your friends and have fun the Polish way. Learn how to drink vodka according to Polish tradition and hear about the occasions in which the Poles drink vodka and why it is said to be the national drink. Don't miss this amazing party tour filled with facts and vodka-themed experiences.
11. Warsaw: Boat Party with Unlimited Drinks &VIP Club Entrance
Join this exciting evening boat party on the Vistula river and get ready for a night filled with fun, music, and unlimited drinks from the open bar. During the 2-hour cruise, you will be entertained by a live magician while enjoying drinking games and a great sound system. After the cruise, your boat party wristband will grant you free entrance to one of the best nightclubs in Warsaw – Room 13. You will also have the opportunity to join a 2-hour pub crawl with an expert guide and a photographer. Please note that this tour is not suitable for wheelchair users. Don't miss the chance to experience the best of Warsaw nightlife in just one evening!
Top Frequently Asked Questions About Warsaw
Are you planning to visit Warsaw anytime soon? If yes, then before packing your bags, it's better to learn about some of the frequently asked questions about this city to make your trip more enjoyable and hassle-free. Below are some of the top questions tourists generally have in their minds about the city of Warsaw:
1. What is the best time to visit Warsaw?
Warsaw is a year-round destination, but the best time to visit is during the summer season, which falls between June and August. During this time, the temperature is pleasant, and the city's parks and gardens are in full bloom. However, if you want to enjoy low travel expenses, then you can plan your trip during the spring or autumn seasons.
2. What is the currency used in Warsaw?
The currency widely used in Warsaw is the Polish Zloty (PLN). You can easily exchange your currency in any bank or exchange office in Warsaw. It's recommended to exchange your money at the exchange offices instead of hotels or airports because exchange offices often provide better exchange rates.
3. What are the popular tourist attractions in Warsaw?
Warsaw is a historical city with lots of attractions to explore. Some of the top tourist attractions include:
The Royal Castle

The Old Town Market Square

The Palace of Culture and Science

The POLIN Museum of the History of Polish Jews

The Lazienki Park

The Warsaw Uprising Museum
4. Is Warsaw a safe city to travel?
Yes, Warsaw is relatively safe for travel. However, like any other big city, you need to take precautions to avoid theft or pickpocketing. Avoid carrying a significant amount of cash or valuable items while traveling on public transport. Additionally, watch out for tourist scams and be careful when walking alone in less crowded areas during the night.
5. What is the language spoken in Warsaw?
The official language of Poland is Polish, and it's also spoken in Warsaw. However, most people in Warsaw can speak and understand English. If you speak English, you won't generally have any communication problem in Warsaw.
6. What is the public transportation system in Warsaw like?
Warsaw has an excellent public transportation system that includes metro, buses, and trams. It's recommended to use the public transport system to explore the city. All public transports are affordable, and you can purchase the tickets in a ticket machine available at every metro station or bus/tram stop.
7. What is the cuisine of Warsaw like?
Polish cuisine has a unique taste and is famous worldwide. Warsaw is one of the best places in Poland to try Polish delicacies. Some of the popular Polish dishes include:
Pierogi

Bigos

Zapiekanka

Kielbasa

Gołąbki
8. Is tipping mandatory in Warsaw?
Tipping in Warsaw is not mandatory. However, it's a good gesture to tip waiters, taxi drivers, hotel staff, and tour guides if you are satisfied with their service. The standard tipping amount is around 10-15% of the total bill.
9. What is the nightlife like in Warsaw?
Warsaw has a vibrant nightlife with lots of options for party lovers. Some of the popular bars and clubs include:
Level 27

Mazowiecka Street

Plac Zbawiciela

Sense

Enklawa
10. How to get from the Chopin Airport to the city center?
The Chopin airport is located around 10 kilometers from the city center. You can reach the city center by taxi or public transport. There are several buses that connect the airport to the city center, and the two main options are:
Bus 175: Connects the airport to the central railway station and takes around 25 minutes.

Bus night N32: Runs from midnight to 4 am and connects the airport to the city center.
How to Spend Your Time as a Tourist in Warsaw
Warsaw, the sprawling capital city of Poland, is rich in culture, history and natural beauty. Situated on the banks of the Vistula river, Warsaw is a vibrant and colourful city that has something for everyone. Whether you are interested in delicious cuisine, breathtaking architecture or simply immersing yourself in the culture of a new place, Warsaw has it all. Read on to learn how to make the most of your time as a tourist in this fascinating city.
Step 1: Visit the Historical Sites
Warsaw has a rich and complex history that spans across hundreds of years. One of the best ways to get a sense of this history is by visiting some of the city's historical sites. Start with a visit to the Warsaw Uprising Museum, which is dedicated to the 1944 Warsaw Uprising. Here, you will learn about the bravery and determination of the Polish people in the face of overwhelming odds.
For a more in-depth look at the city's history, take a trip to the Royal Castle of Warsaw. This stunning palace was home to Poland's kings and queens for centuries and offers visitors a glimpse into the country's regal past. Other historical sites worth visiting include the Łazienki Park, which is home to the Palace on the Water, and the Wilanów Palace.
Step 2: Explore the Culinary Scene
Polish cuisine is a delicious and varied mix of traditional dishes and more modern creations. Start your culinary exploration with a visit to a traditional Polish restaurant, where you can sample classics like pierogi (dumplings filled with meat or vegetables) and bigos (a hearty stew made with cabbage and meat).
To get a taste of the more modern side of Polish cuisine, head to one of the city's many trendy cafes or bistros. Try a craft beer from one of the city's microbreweries or indulge in a few desserts from a local bakery.
Step 3: Enjoy the Scenery
Warsaw is a beautiful city, and there are plenty of scenic spots where you can take in the sights. Take a stroll through the charming Old Town, which is full of colourful buildings and winding streets. From here, you can also take a leisurely walk along the Vistula river and soak up the sun.
If you are looking for a more peaceful and natural setting, head to the Łazienki Park. This sprawling green space is home to a palace, a lake and plenty of wildlife. It's the perfect place to relax and enjoy the beauty of nature.
Step 4: Experience the Culture
Whether you are interested in music, theatre or art, Warsaw has plenty of cultural experiences to offer. Start with a visit to the Warsaw Philharmonic, which is renowned for its world-class performances.
If you prefer art, head to the National Museum, which boasts an impressive collection of Polish art from the Middle Ages to the present day. For theatre lovers, the Teatr Wielki is a must-visit. This grand theatre hosts a range of productions throughout the year, from ballet to opera.
Step 5: Take a Day Trip
While there is plenty to see and do in Warsaw, it's also worth taking a day trip to some of the nearby towns and cities. The Wieliczka Salt Mine, located just outside of Krakow, is a unique and fascinating attraction with plenty of historical and cultural significance.
If you are interested in nature, head to the Białowieża Forest, which is one of the last remaining primeval forests in Europe. Here, you can spot rare wildlife and take in the stunning scenery.
Book Your Tour Now
Warsaw is a city that is rich in culture, history and natural beauty. Whether you are interested in exploring the city's historical sites, indulging in its culinary delights, or soaking up its cultural experiences, there is plenty to see and do here.
By following the steps outlined in this guide, you can make the most out of your time as a tourist in Warsaw. So what are you waiting for? Book your trip today and start exploring this fascinating city!
Share This Article with Your Friends
If you found this article helpful, your friends might appreciate it too. Click on any of the social share buttons below to share it with them and spread the knowledge.