Frankfurt, the fifth-largest city in Germany, is a unique blend of old and new. Home to significant financial institutions, prestigious museums, and charming architecture, it has something for everyone to enjoy. Whether you're on a business trip or exploring the city for leisure, there are plenty of attractions and activities to choose from. From the iconic skyline to the historic old town, you won't run out of things to do in Frankfurt. In this post, we'll highlight the best attractions and things to do in Frankfurt to help you make the most of your time in the city. So, let's dive in!
The 19 Best Cool Things to Do in Frankfurt
The 19 Best Cool Things to Do in Frankfurt
1. Frankfurt Day Ticket for the Exhibition the Art of Banksy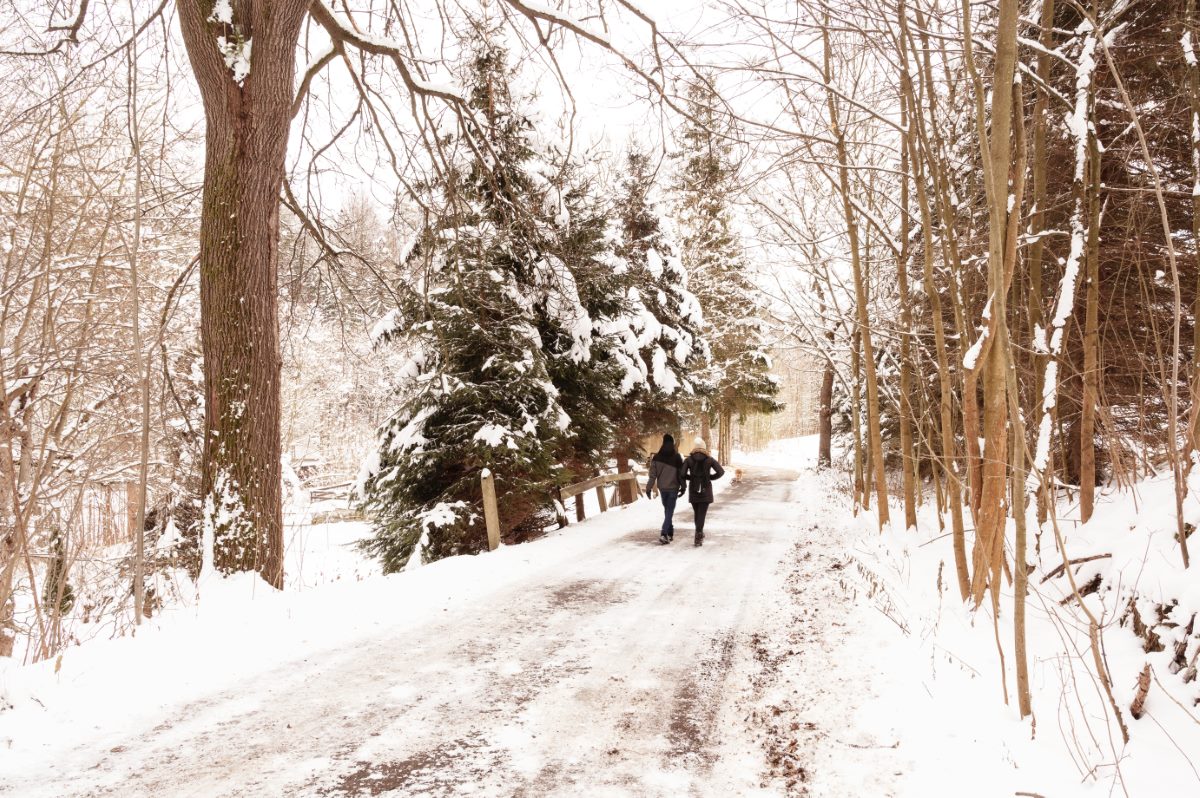 Experience the best of Banksy's art in Frankfurt with the Frankfurt Day Ticket for the Exhibition the Art of Banksy. This unique exhibition showcases over 160 works of the anonymous artist and features a video documentary that provides insights into his life and work. Visitors can also experience a one-of-a-kind installation that offers a new and innovative perspective on Banksy's art.

Banksy's art is known for its power to provoke, shock, and inspire society to bring about positive change. The Art of Banksy – Without Limits is a comprehensive tribute to the genius and exceptional artist, offering a complete overview and insight into his works. Although not all original works are on public display, visitors can marvel at the impressive reproductions.

Celebrate Banksy's art and immerse yourself in his world with the Frankfurt Day Ticket for the Exhibition the Art of Banksy. Please note that the exhibition is not authorized by the artist, who maintains anonymous status and often remarks that "Copyright is for losers ©TM.
2. Frankfurt Hotrod Sightseeing Tour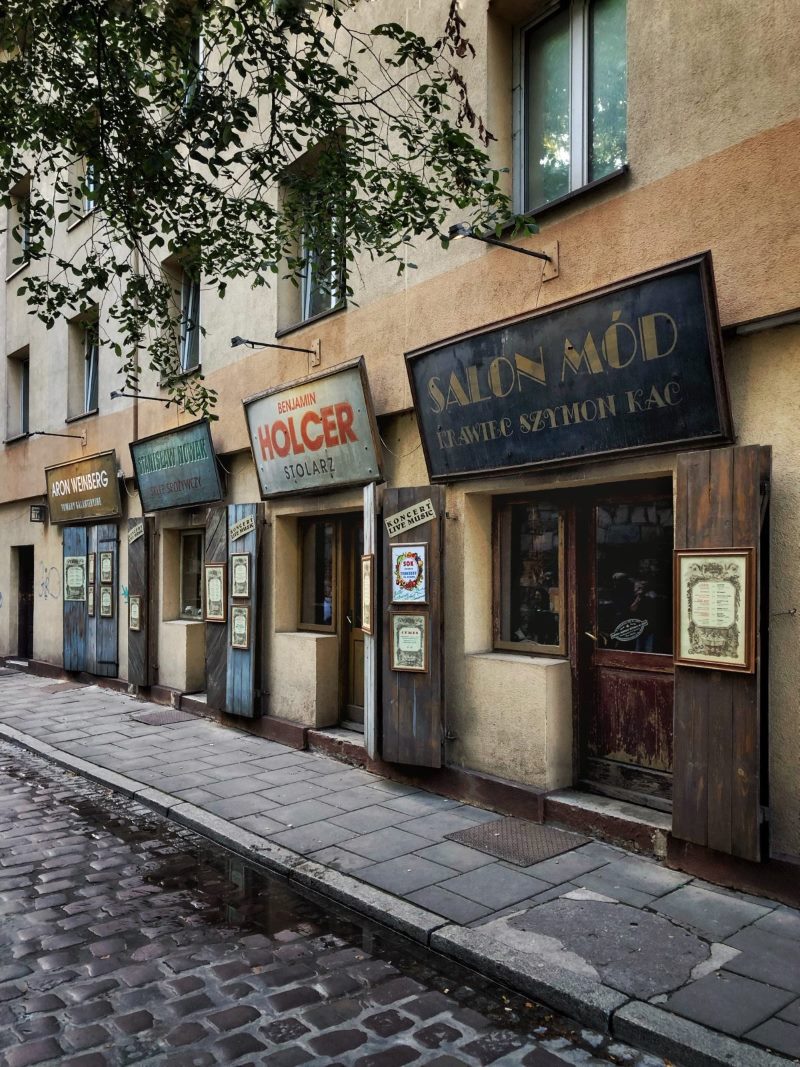 Climb aboard a hotrod vehicle and experience Frankfurt like never before on this 2-hour sightseeing tour. Drive to the city's hottest spots including the industrial port, Mainufer river with its numerous museums, Sachsenhausen, the famous financial district, and the Gallusviertel. Take in the spectacular views of the Frankfurt skyline known as Mainhattan as you cruise through the city. This unique experience will make you feel like a celebrity as you drive a hotrod and make a short photo stop at Frankfurt's number one hotspot, the Römer. Helmets are provided for your safety. Please note that this tour is not suitable for pregnant women, children under 18 years, people under 5 ft 2 in (160 cm), people over 6 ft 6 in (200 cm), and people over 331 lbs (150 kg). Don't miss out on this next level sightseeing adventure around Frankfurt.
3. Yacht Tour Frankfurt
See Frankfurt like a celebrity on this luxury yacht tour. With up to 11 of your closest friends and family, you'll get to know life aboard an Italian-style cruiser that can go up to 900hp. From your vantage point on the water, you'll catch Frankfurt's best views from its glassy skyscrapers to beautiful bridges and more. This tour offers an easy meetup with your captain next to the river on the Main Promenade, and open sun and shade available on your yacht. Combine Frankfurt's best views with fast-paced adrenaline-packed moments on the water. Limited to just your group (12 or less), you'll get a personalized sailing experience. The tour includes all fees and taxes, fuel & insurance, and meeting and pickup from Am Leonhardstor 25. The meeting point is directly in front of the Leonhardskirche, where there is a staircase entrance to the river on the Main Promenade.
4. Frankfurt Impressions Express
Looking to explore the bustling city of Frankfurt but short on time? Look no further than the Frankfurt Impressions Express tour. Led by a professional driver, experience the best of the city, from the historic Romer neighborhood to the Goethe House and the Cathedral of St. Bartholomew. Travel in comfort in a private vehicle and see iconic landmarks such as St. Paul's Church, the Old Opera House, and the Main Tower. With hassle-free round-trip transfers from your hotel or the airport, this half-day tour is the perfect way to quickly get acquainted with Frankfurt. Plus, with limited group sizes, you'll receive a personalized experience unlike any other. Bottled water and entrance fees (most of which are free) are included, so all you need to do is sit back and enjoy the ride. Don't miss out on this fantastic opportunity to see the best of "Mainhattan" with the Frankfurt Impressions Express tour.
5. Frankfurt Day Trip to Eltz Castle on the Moselle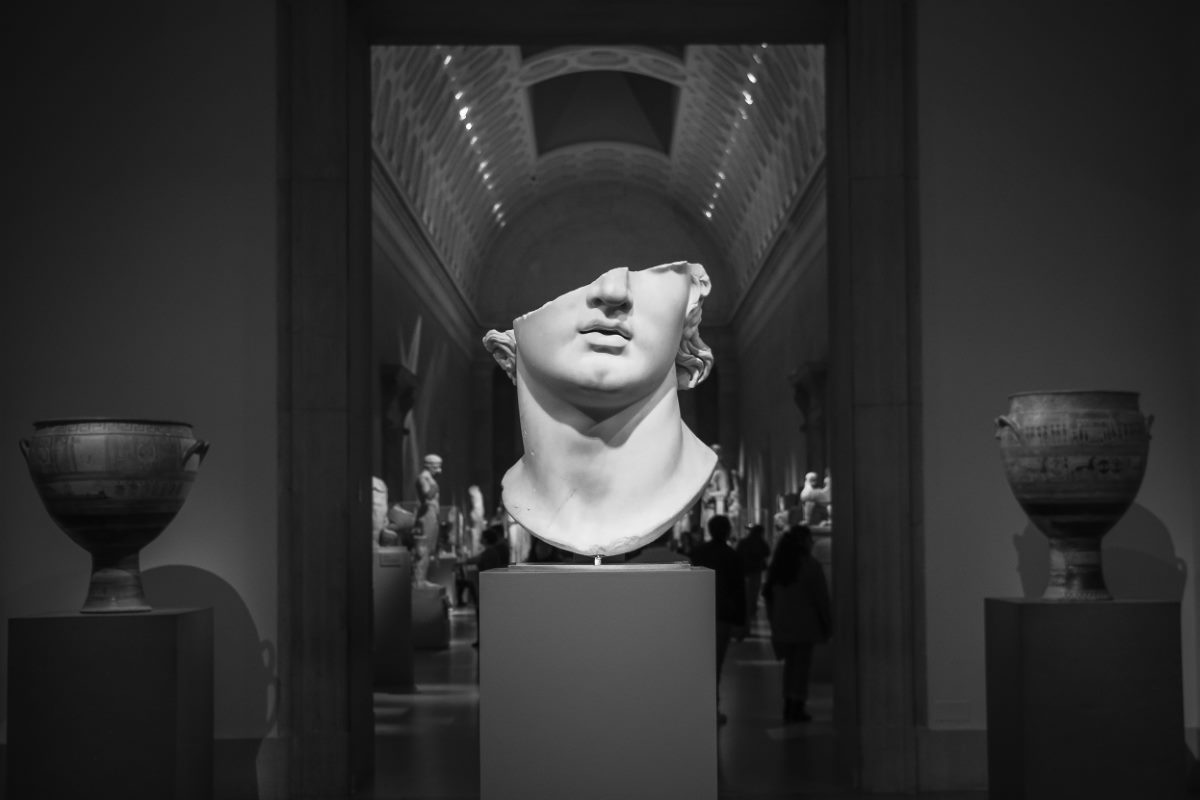 Discover the incredible medieval history and breathtaking architecture of Eltz Castle on the Moselle River with this day trip from Frankfurt. Marvel at the castle's original furnishing dating back 8 centuries and explore the knight's hall, medieval kitchen, furniture, paintings, weaponry, and armor on a guided tour. Admire the priceless art collection housed in the cellar vaults' treasury, featuring over 500 pieces of exquisite art and objects. On your way back, stop in the lovely Rhine Valley for dinner at a riverside restaurant before concluding your day trip.
6. 1 Day Frankfurt Card Single
If you're planning to explore Frankfurt, the 1-day Frankfurt Card Single is an excellent option for those looking to save time and money. The card offers free and unlimited access to the city's public transportation system, including transit that connects to the airport. You'll also get discounts on admission to many of the city's top historical and cultural attractions, letting you explore independently at your own pace. With the Frankfurt Card, you won't have to worry about purchasing individual tickets and you can take advantage of a range of discounts. This is an excellent way to experience the best attractions and things to do in Frankfurt, without breaking the bank.
7. Munich and Nuremberg Day Trip from Frankfurt
Explore two of Bavaria's stunning cities in one day with this full-day Munich and Nuremberg Super Saver day trip from Frankfurt. Take a comfortable coach ride to Germany's picturesque Bavaria region and discover top attractions in Munich, including the Cathedral of Our Blessed Lady, Nymphenburg Palace and the Old Town Hall. Next, head to Nuremberg for a walking tour through the Old Town and Castle Quarter, where you can admire the charming half-timbered houses and hear stories about the area's medieval history, including the controversial Nuremberg Trials of World War II. Make the most of your free time in Nuremberg and visit the Germanic National Museum or explore the iconic Nuremberg Castle independently. Combine two best-selling Frankfurt tours for an unbeatable discounted price and enjoy a hassle-free, informative day out.
8. Heidelberg and Baden Baden Tour from Frankfurt
Explore the historic cities of Heidelberg and Baden-Baden on this full-day guided tour from Frankfurt. Begin by visiting Heidelberg, Germany's oldest university town, and see its Gothic landmark, the Heidelberg Castle. Enjoy the bustling Old Town district that runs for one mile along the Neckar River, and soak up the views over the River Necker. Continue the journey to the spa town of Baden-Baden in Germany's Black Forest, home of traditional German cuckoo clocks. Travel through the picturesque region and see some of its popular attractions, including a stop for photos by Lake Mummelsee. Round-trip coach transportation from Frankfurt is included, making this an easy and convenient way to experience two sides of Germany in one day.
9. Heidelberg Nuremberg Full Day Tour
Experience two of the most beautiful and historic cities in Germany with this full day tour of Heidelberg and Nuremberg. Admire picturesque city streets and the imposing ruins of Heidelberg Castle. Take a stroll through Heidelberg's medieval town center and visit landmarks like the Old Bridge, Karl's Gate, the Church of the Holy Spirit, and the House of the Knights.

In Nuremberg, explore the city's Gothic and Renaissance buildings, including St. Lorenz Church and Frauenkirche. See the seat of Holy Roman Emperors and admire the grand Gothic design of Nuremberg Castle.

With your knowledgeable guide, learn about the region's colorful past and make the most of your visit to these historic cities.
10. Heidelberg Tour from Frankfurt
Discover the charming city of Heidelberg on this half-day small-group tour from Frankfurt. Relax in a comfortable air-conditioned vehicle on the journey to Heidelberg's Old Town where you'll enjoy a leisurely wander through its picturesque cobblestone streets and take in the riverside scenery along the River Neckar. Admire the stunning Heidelberg Castle and other iconic landmarks such as the Old Bridge and Karlstor. This stress-free day trip includes hotel pick-up and drop-off and offers a more personalized way to see the sights. Join us at the meeting point on Wiesenhüttenstraße 39 in Frankfurt for an unforgettable day exploring Heidelberg.
11. Frankfurt the Black Death Tour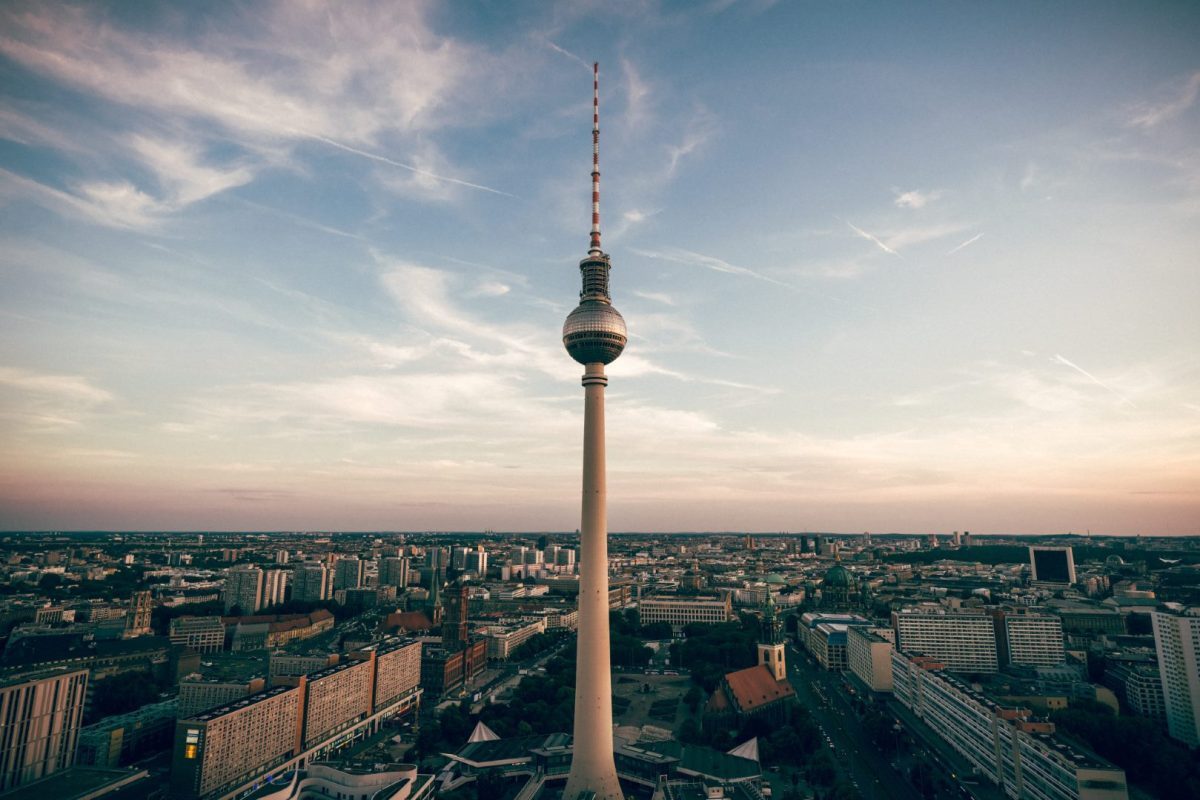 Learn about the dark history of Frankfurt with the 'Frankfurt the Black Death Tour'. This one-hour guided tour takes you on a spooky journey through the city at night, accompanied by professional actors who will entertain you with a mix of scary theater play. Starting near the Eschenheimer tower, once a main entrance of the city, you'll meet a plague doctor who will take you on a tour of the city and tell you interesting stories about the worst pandemic in human history that haunted Europe during the Middle Ages.

Discover how Frankfurt was frequently sieged during the Thirty Years' War, and how the city was affected by the many plagues that fell upon it. Find out about the sudden disappearance of the city in 1667. Being a walking tour, transportation to the meeting point is included. However, please note that this tour is not suitable for pregnant women or people with heart problems.
12. 7 Day European Highlights Tour from Frankfurt Germany Czech Republic Slovakia Hungary Austria and Switzerland
Embark on a 7-day European highlights tour from Frankfurt, traveling through Austria, the Czech Republic, Germany, Hungary, Slovakia, and Switzerland. With a guide, explore top attractions such as St. Vitus Cathedral and Charles Bridge in Prague, delve into Budapest's ancient history in Buda and Pest, enjoy sightseeing tours in pretty Vienna and Lake Mondsee, and venture deep into Germany's beautiful Black Forest region. Take in natural wonders like the Rhine Falls and Lake Titisee, and explore Alpine regions including Lucerne, Mt. Titlis, and Zurich. Accommodation in a comfortable 3-star (minimum) hotel twin room with private facilities is included, as well as daily transportation on modern air-c. Round-trip travel from Frankfurt is also included, making this the perfect hassle-free way to explore the best of Europe.
13. 1 Hour Panorama Trip in Frankfurtmain
Hop on board the MS Palladium for an hour-long boat tour along Frankfurt's River Main. Departing at least six times a day, this tour offers stunning views of Germany's financial capital, including its imposing skyline. Learn about Frankfurt's history and traditions as you float down the river and discover its major attractions. Audio commentary via loudspeaker is included in the tour, and the MS Palladium is also handicapped-accessible. Don't miss this opportunity to see Frankfurt from a unique perspective on this panorama boat cruise.
14. Heidelberg Day Trip from Frankfurt
Experience the charm of Heidelberg on a day trip from Frankfurt which includes entrance to Heidelberg Castle. Board a bus in the morning and spend the day seeing sights like the one of the largest wine bottles in the world. Visit Heidelberg Castle and follow in the footsteps of countless famous former students at Heidelberg University. You'll also enjoy a tour by luxury coach along the River Neckar. The tour includes transfer to Heidelberg, entrance fees to Heidelberg Castle and the world's second-largest wine barrel. Pick-up is available from your hotel in Frankfurt for an additional fee of €10 per person each way. Food and drinks are not included. This day trip from Frankfurt is a perfect way to visit the romantic city of Heidelberg and explore all its attractions.
15. Sightseeing Cruise Tickets Frankfurt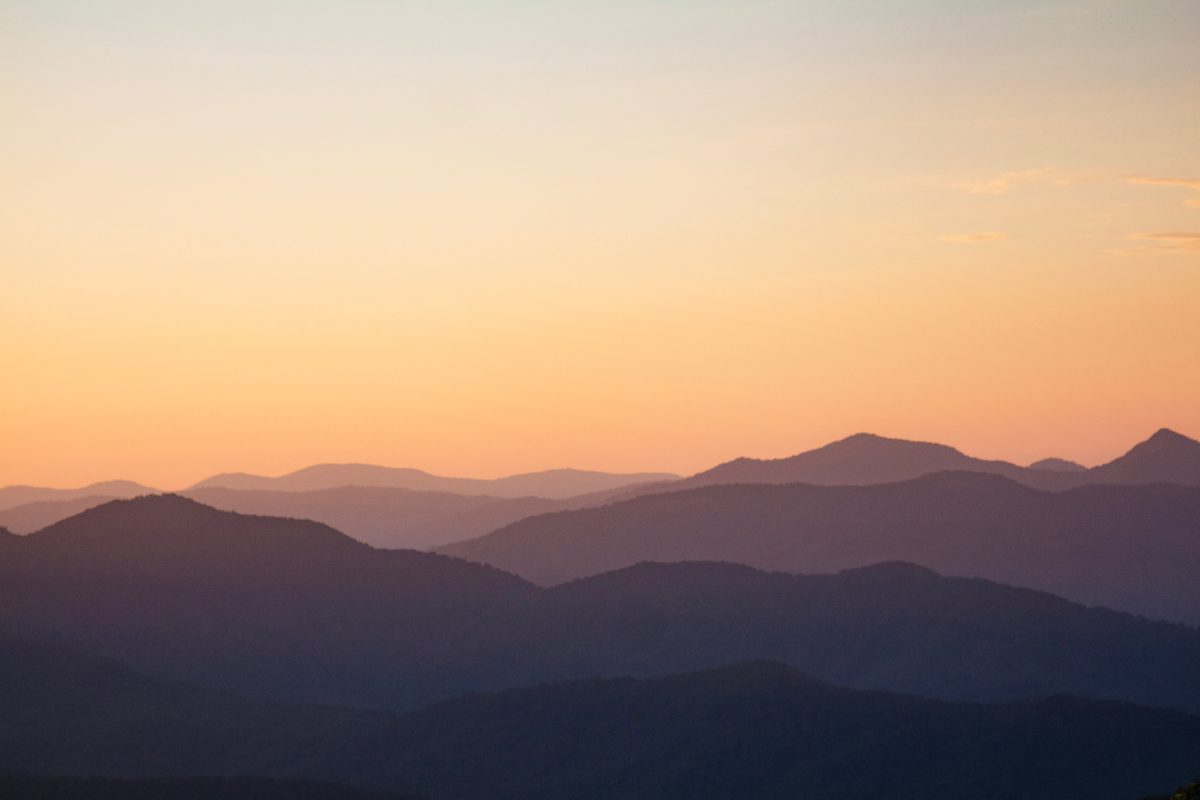 Discover the great landmarks of Frankfurt through a breathtaking sightseeing cruise along the River Main. You'll be able to soak up the city's towering skyline and pass by historic neighborhoods, museums, and quaint riverside pubs. The Sachsenhausen district, one of the largest and oldest in Frankfurt, is yours to admire. Take the chance to witness Frankfurt's Financial Center with its panoramic views. The departure takes place every hour from Eiserner Steg. Choose from either a 50- or 100-minute tour, upstream or downstream. The 50-minute downstream adventure sails towards Griesheim and offers a splendid view of the striking cityscape of Frankfurt's Financial Center as well as its many museums along the embankment. The tour ends before the Griesheim lock. You can also choose the 100-minute downstream tour. Experience the astonishing beauty of the Eastern harbor on this upstream tour where you can enjoy the picturesque landscapes of River Main's eastern shore. Book now and visit the great landmarks of Frankfurt through our exceptional sightseeing cruise.
16. Frankfurt Smartphone Scavenger Hunt and City Tour
Explore Frankfurt in a unique and interactive way with this smartphone scavenger hunt and city tour. Solve 10 attraction-based puzzles and uncover interesting facts and legends about each location. Delve into landmarks such as the Alte Brücke bridge and Alte Oper while challenging yourself with exciting riddles and puzzles. This tour is perfect for first-time visitors, couples, groups, families, and children. It's also an ideal team-building activity for organizations. Enjoy the flexibility of exploring the city at your own pace with the convenience of the mobile app and login credentials provided. Please note that this tour is not suitable for people with mobility impairments. Hotel pickup and drop-off, food and drink, and entrance fees are not included.
17. Wiesbaden and Mainz Day Trip from Frankfurt
Explore the cities of Mainz and Wiesbaden on this full-day guided sightseeing tour starting from Frankfurt. Discover the luxurious spa town of Wiesbaden with its hot springs, elegant villas, and historical houses. Take a ride on Germany's oldest water-powered railway to reach the top of Neroberg Mountain and visit the Russian Orthodox St Elizabeth Church. Continue to Mainz for a walking tour of its most popular attractions, including St Stephen's Church and St Martin's Cathedral. Round-trip transportation from Frankfurt and a Neroberg Mountain train ticket are included. Don't miss out on this opportunity to experience the beauty and culture of these two picturesque German cities.
18. Private Tour Customizable Rhine Valley Day Trip from Frankfurt
Discover Germany's Rhine River Valley with this private, fully customized day trip. Explore historic villages, vineyards and medieval castles with a personal guide. Travel in luxury transportation and see the best of the UNESCO-listed Rhine Valley with its most romantic landscapes, including Lorelei Rock and the Niederwald Monument. Enjoy recommendations from an expert guide and a flexible itinerary personalized to meet your interests. Add a wine tasting, a river cruise, a castle tour, or a scenic cable car ride to your adventure. Relax with Frankfurt hotel pickup and drop-off included.
19. Munich City Tour and Dachau Concentration Camp Memorial Site Day Trip from Frankfurt
Explore Munich and take a trip to Dachau Concentration Camp Memorial Site on this guided full-day tour from Frankfurt. Begin by visiting the first Nazi concentration camp in Germany and tour the prison bunkers and gas chambers with an expert guide. In the afternoon, explore Munich and visit some of its top attractions including the Old Town Hall, Hofbräuhaus, and Marienplatz. Throughout the tour, travel in comfort and style on a luxury air-conditioned coach. This package includes a professional guide, gratuities, and hotel pickup and drop-off. Food and drinks are also available for purchase during the tour. Join us for an unforgettable experience in Munich and Dachau Concentration Camp Memorial Site.
Frequently Asked Questions about Frankfurt City
Frankfurt city, located in the state of Hessen, Germany, is one of the most vibrant and diverse cities in Europe. It boasts a rich culture and history, along with stunning architecture, delicious food, and exciting nightlife. For those planning to visit Frankfurt, here are some of the most frequently asked questions and answers that could help with your trip.
1. What are the best months to visit Frankfurt?
Frankfurt is a year-round destination, but the best months to visit Frankfurt for warm weather are from May to September. During these months, the weather is pleasant, and there are many outdoor activities and festivals to attend. However, be prepared for higher rates and crowds during these months.
2. How to get to Frankfurt from the airport?
Frankfurt has a well-connected airport, which is located 12 kilometers from the city center. You can take a taxi, train, or bus to get to the city center.
The most convenient and hassle-free way to get to the city center is by taking a taxi. The taxi fare will be around 35-45 euros, and the journey time will take around 20 minutes.
Another option is to take the train, which is cheaper than a taxi. The S-Bahn lines S8 and S9 run regularly between the airport and the city. The journey time is around 15-20 minutes, and the cost is around 4 euros.
3. What are the must-visit tourist attractions in Frankfurt?
Frankfurt has many attractions that cater to all kinds of travelers. Here are some of the must-visit tourist attractions in Frankfurt:
The Römerberg: A charming medieval square with half-timbered houses.
Frankfurt Cathedral: A Gothic-style cathedral that is known for its stunning architecture.
Main Tower: Offers breathtaking views of the city and its skyline.
The Old Opera House: A stunning opera house that was destroyed during the war and has been restored recently.
The Frankfurt Zoo: One of the most visited zoos in Europe.
4. What is the currency used in Frankfurt?
The currency used in Frankfurt is Euro (EUR). Most shops and restaurants accept credit cards, while some might only accept cash. It is advisable to carry some cash if you plan to explore smaller shops and local markets.
5. What are the best neighborhoods to stay in Frankfurt?
Frankfurt has many neighborhoods that offer accommodation for tourists. Here are some of the best neighborhoods to stay in Frankfurt:
Sachsenhausen: known for its nightlife, restaurants, and cafes.
Bornheim: a trendy and fashionable district that offers many bars, cafes, and boutiques.
The City Center: the best area for those who want to be in the heart of the city's attractions and sights.
Rödelheim: a quiet and peaceful area that offers affordable accommodation options.
6. What is the public transportation system in Frankfurt?
Frankfurt has an efficient and well-connected public transportation system that includes buses, trams, and trains. The system is operated by the Rhein-Main-Verkehrsverbund (RMV). You can purchase single tickets or day tickets from ticket machines, ticket offices, or through the RMV app. A single ticket costs around 2.80 euros, while a day ticket costs around 6.20 euros.
7. What are the best markets in Frankfurt?
Frankfurt has many markets that sell everything from fresh produce to antiques and souvenirs. Here are some of the best markets in Frankfurt that are worth visiting:
Kleinmarkthalle: A covered market that sells fresh produce, meat, baked goods, and flowers.
Schweizer Strasse: A flea market that sells antiques, vintage clothing, and second-hand items.
Schirn Kunsthalle: An art market that showcases works by local artists.
Mainufer: A riverbank market that sells organic produce, food, and drinks.
8. What is the nightlife like in Frankfurt?
Frankfurt boasts a vibrant and exciting nightlife that caters to all kinds of tastes. There are many bars, clubs, and restaurants that are open until the wee hours of the morning. Some of the best areas for nightlife in Frankfurt include Sachsenhausen, the Bahnhofsviertel, and the Altstadt.
9. What are the best places to eat in Frankfurt?
Frankfurt has a rich culinary scene, and there are many restaurants that serve traditional German cuisine, as well as international dishes. Here are some of the best places to eat in Frankfurt that are worth trying:
Apfelwein Wagner: A local institution that serves traditional German dishes, along with the famous Apfelwein (apple wine).
Makkas: A Lebanese restaurant that serves delicious Middle Eastern dishes.
Margarete: A trendy restaurant that offers international dishes, along with a relaxing environment.
Stanley Diamond: A steakhouse that serves mouth-watering steaks and burgers.
How to Spend Your Time as a Tourist in FrankfurtFrankfurt is a bustling city in the heart of Germany, known for its financial center, diverse culture, and impressive skyline. If you're planning a trip to Frankfurt and wondering how to best spend your time, we've got you covered. In this guide, we'll cover some of the top attractions, activities, and must-see sights in Frankfurt.1. Visit the RomerbergThe Romerberg is a historic square located in the heart of Frankfurt's Old Town. This picturesque square is home to many of the city's most iconic buildings, including the Old Town Hall and St. Nicholas Church. Take a stroll around the square, admire the stunning architecture, and stop by one of the many restaurants or cafes lining the streets.2. Explore the Museum DistrictFrankfurt is home to a diverse range of museums, from the German Film Museum to the Museum of Modern Art. The Museum District is located in the heart of the city, and it's a must-visit for any art or history lover. Take your time to explore the many museums and galleries in the area and discover Frankfurt's rich cultural heritage.3. Wander through the PalmengartenThe Palmengarten is a botanical garden located in the west of Frankfurt. With over 50 acres of greenery and gardens, it's the perfect place to escape the hustle and bustle of the city. Take a leisurely stroll through the Palmengarten and enjoy the many different plants and flowers on display.4. Visit the Frankfurt CathedralThe Frankfurt Cathedral, also known as the Kaiserdom, is a stunning Roman Catholic church located in the heart of the city. This impressive Gothic cathedral has a rich history dating back to the 7th century, and it's one of Frankfurt's most iconic landmarks. Visit the cathedral to admire its stunning architecture and learn more about its history.5. Take a Boat Tour on the Main RiverThe Main River runs through the heart of Frankfurt, and it's a great way to see the city from a different perspective. Take a boat tour and admire the city's skyline from the water. You'll pass by many of Frankfurt's top attractions, including the Museumsufer, the Main Tower, and the European Central Bank.6. Explore the KleinmarkthalleThe Kleinmarkthalle is a bustling indoor market located in the heart of Frankfurt. This market is home to over 60 vendors selling everything from fresh produce to meats and cheeses. Take a stroll through the Kleinmarkthalle and sample some of the delicious local foods on offer.7. Visit the Senckenberg MuseumThe Senckenberg Museum is one of Europe's largest natural history museums, and it's located in Frankfurt. This museum is home to an impressive collection of fossils, rocks, and minerals, as well as exhibitions on the history of the earth and the evolution of life. Visit the museum to learn more about the natural world and its history.8. Take a Day Trip to HeidelbergHeidelberg is a charming university town located just a short train ride away from Frankfurt. This town is home to Germany's oldest university, as well as a stunning castle and many historic buildings. Take a day trip to Heidelberg and explore this picturesque town's many sights and attractions.Book Your Tour NowFrankfurt is a vibrant and exciting city, with no shortage of things to see and do. From historic landmarks to cultural attractions and natural beauty, there's something for everyone in Frankfurt. Use this guide to plan your itinerary and make the most of your time in this incredible city.