Bologna is a city that has it all – from incredible cuisine to fascinating architecture, charming streets, and plenty of history to immerse oneself in. Whether you're a foodie, an art lover, or simply an admirer of all things beautiful, Bologna is sure to impress you. But with so many attractions and things to do in this Italian city, it can be difficult to decide where to start. In this guide, we'll take a closer look at the best things to do and see in Bologna, providing you with a comprehensive list of must-see attractions to help you plan your itinerary. So pack your bags and get ready to explore the beautiful city of Bologna!
The 7 Best Day Trips in Bologna
The 7 Best Day Trips in Bologna
1. Bologna Food Tasting Box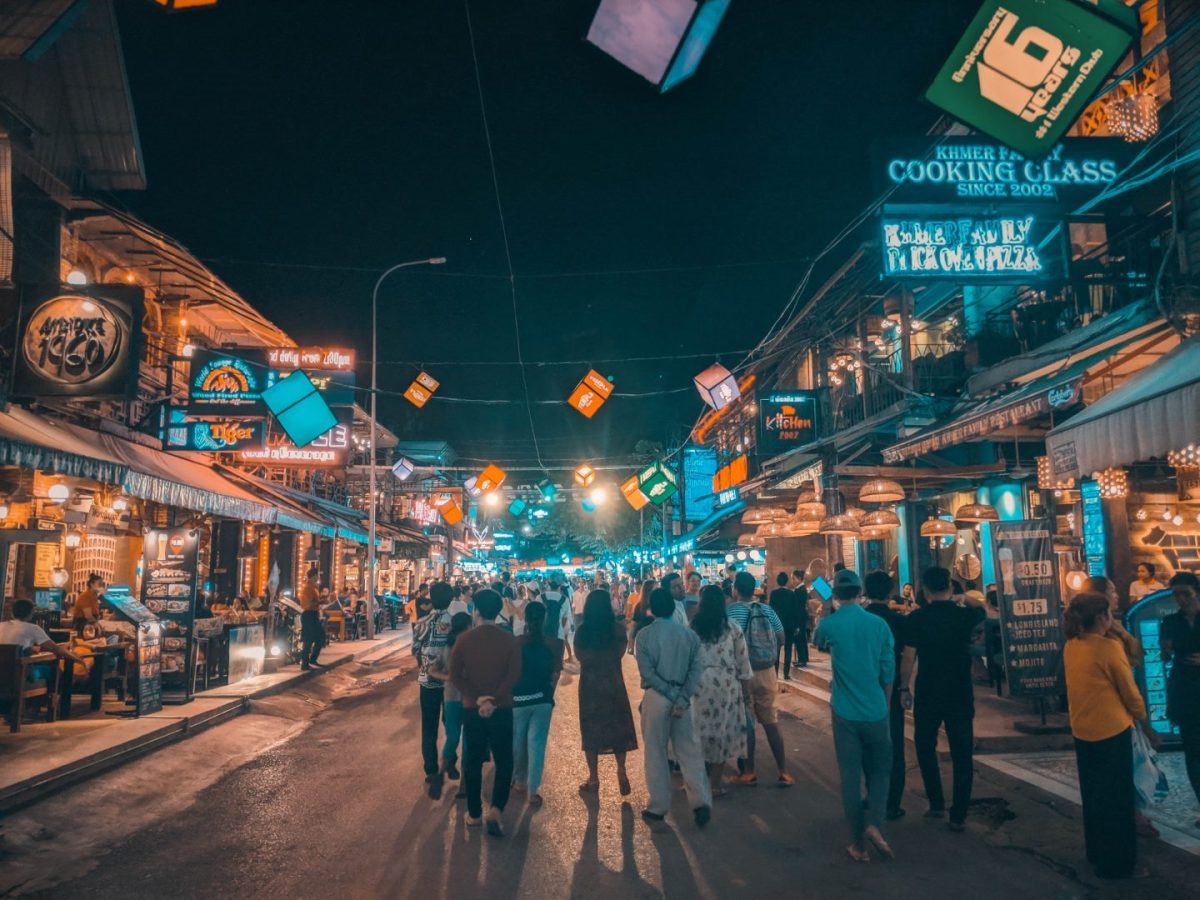 Looking to indulge in the best of Bologna's culinary delights? Look no further than the Bologna Food Tasting Box tour. This foodie adventure takes you on a delicious journey through some of the city's most iconic dishes, from creamy tortellini to rich mortadella and everything in between.

Begin your tour with a sampling of tortellini with cream, followed by the main course of homemade ice cream tasting with a voucher for ice cream. From there, move on to a variety of cold cuts, including mortadella with ham and a platter of mixed meats, accompanied by a typical Bolognese crescentina.

But that's not all – indulge in a tasting of Parmigiano Reggiano and Balsamic Vinegar, and finish off with a selection of chocolates. And don't forget the Italian coffee or cappuccino to wash it all down.

This tour includes seven tasting vouchers, as well as a map of Bologna with recommended routes and major attractions in the city centre. You'll also be welcomed by the friendly staff of the Bologna Tour upon arrival.

This tour is wheelchair and stroller accessible, and surfaces are suitable for those with mobility impairments. Most travelers can participate, so don't hesitate to sign up for the best food tour in Bologna.
2. Bologna City Center Walking Tour
Take a classic walking tour through the streets of Bologna city center and discover the history of the city alongside its major cultural attractions. The tour will start at Piazza del Nettuno, where you will meet your certified tour guide and Bologna tour welcome staff. From there, you will make stops at the Asinelli tower, Neptune fountain, and the Basilica of San Petronio. Admire the stunning architecture of the Basilica and learn about its significance in Bologna's history. Take in the beauty of the two towers of Bologna and stroll through the Quadrilatero Market, one of the most beloved markets in the city. The tour then brings you back to Piazza del Nettuno, the starting point. Please note that this tour is not suitable for people with mobility impairments. With this Bologna City Center Walking Tour, you're sure to experience the best of Bologna.
3. Bologna Highlights Small Group Tour
Discover the best historical landmarks of Bologna with this small-group tour. Explore the city center with a top-rated guide and learn about the origins of the spectacular buildings in Piazza Maggiore. Wander along medieval-era canals, see a pair of towers that lean more than Pisa, and listen to entertaining facts and legends along the way. This tour is perfect for first-time visitors who want to tick off the major attractions in just a few hours of sightseeing. Enjoy a personalized experience in a group capped at only 14 participants. Entrance tickets, pick up, and drop off are included. Meet your guide under the Neptune statue at Piazza del Nettuno and get ready for an unforgettable adventure in Bologna.
4. Bologna Segway Tour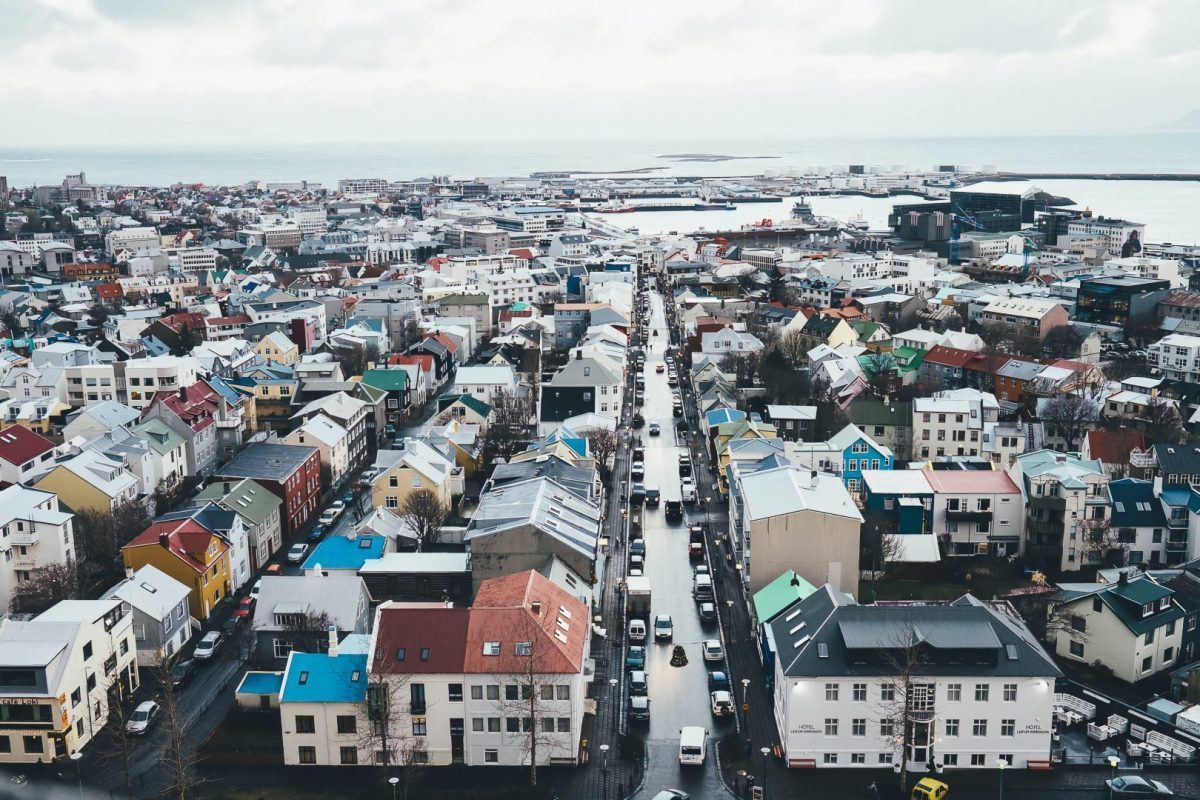 See Bologna's narrow streets, medieval towers, and miles of arcaded walkways from a different perspective with the Bologna Segway Tour. Cruise through the city on a Segway while learning about the history of each place and seeing major landmarks such as the five-hundred-year-old Fountain of Neptune and the Basilica di Santo Stefano. This 3-hour small-group tour, limited to just eight participants, ensures a personalized experience. The tour also includes a 30-minute orientation session and a local guide. Suitable for all fitness levels, this tour is a unique way to explore Bologna's attractions, including Piazza Minghetti. Food and drinks, gratuities, and hotel pickup and drop-off are also included. The meeting point for the tour is Parcheggio Piazza XX.
5. Bologna a Walk Into History
Explore the rich history and culture of Bologna with a professional guide on a walking tour around the city's top attractions. Discover the secrets and hidden backstories behind Piazza Maggiore, the Quadrilatero and the 14th-century San Petronio Basilica, all while taking in the beauty of Bologna's medieval streets. This tour is perfect for individuals who are looking for a splendid morning or afternoon stroll through the city, gaining insight into the colorful past of this breathtaking UNESCO-listed destination. The tour also includes an entrance ticket to the Archiginnasio, providing visitors access to an extraordinary library of Bologna's very own university. Join us for a guided trek to experience the best of Bologna on foot.
6. Private 90 Minutes Kickstart Tour of Bologna With a Local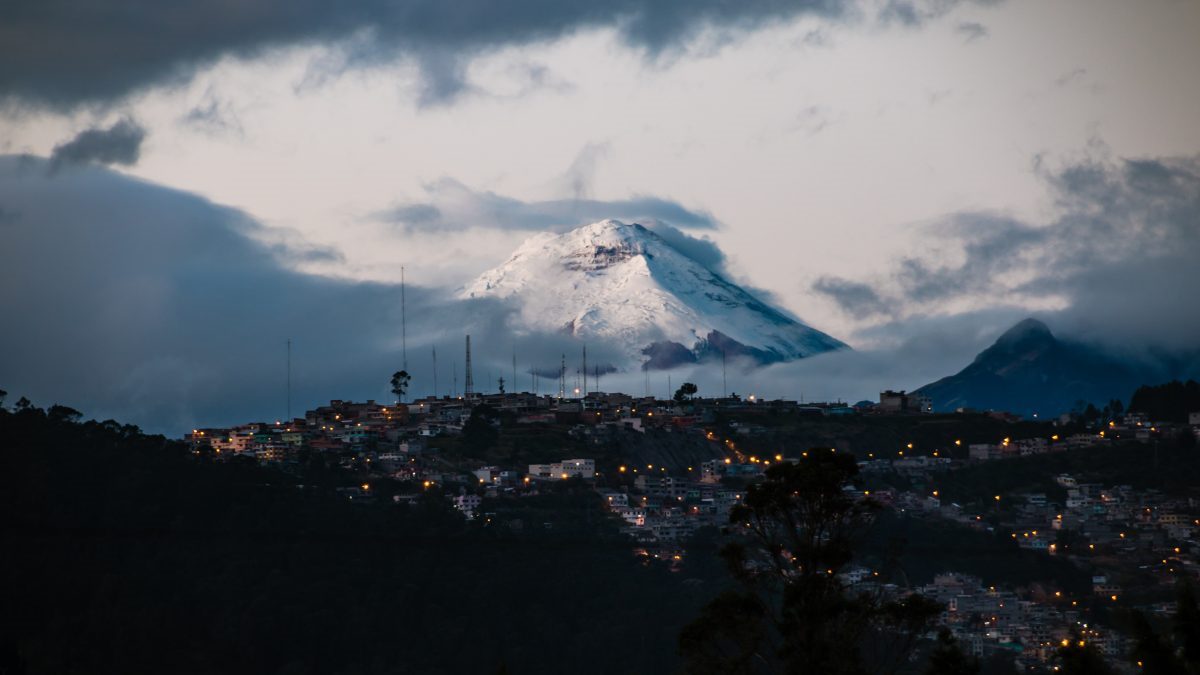 Join a local guide for a private 90-minute orientation tour of Bologna's top sights. This walking tour provides an overview of Bologna's rich history and allows you to gather tips for exploring the old town on your own. You'll touch on top attractions such as Piazza Santo Stefano and the Ghetto, as well as a few hidden corners of the city. With a private tour, you'll have more personal attention and time to ask questions. The tour includes pick-up and drop-off from your hotel, and ends back at the meeting point at Via Santo Stefano 15. Don't miss the chance to maximize your time in Bologna with this quick and informative tour.
7. Personal Shopping Tour Bologna
Explore Bologna's fashion district on this full-day personal shopping tour. Start your day with a City Red Bus ticket, allowing you to effortlessly travel between the many fashion boutiques and shops around the city.

Your tour starts at Piazza del Nettuno, alongside the fountain of Neptune. From there, you'll visit the city's top fashion destinations, including the trendy boutiques and shops in Bologna's fashion district.

Along the way, enjoy the convenience of a personal shopping assistant who will help you find the perfect outfit for any occasion. Whether you're looking for a chic new look or simply need some retail therapy, this tour promises to be a fun and enjoyable experience.

Please note: This tour requires a moderate amount of walking and is not wheelchair accessible. Infant seats are available upon request. Cancellation is possible up to 24 hours before the tour, but any changes made less than 24 hours before the tour start time will not be refunded.
Top 10 Frequently Asked Questions by Tourists About Bologna
Bologna is one of the most beautiful cities in Italy, and it's easy to see why it's become increasingly popular with tourists. However, with so much to see and do, it's understandable that visitors may have some questions about the city. To help make your trip to Bologna as smooth and enjoyable as possible, we've gathered a list of the top 10 frequently asked questions by tourists about the city.
1. What is the best time of year to visit Bologna?
The best time of year to visit Bologna depends on your preferences. If you prefer warm weather and the outdoors, the summer months from June to August are ideal for you. However, keep in mind that these months can be crowded and could make it difficult for you to explore the city without a lot of visitors around. If you don't mind slightly cooler temperatures, visit Bologna in the fall between September to November. The crowds thin down, the weather is mild, and the streets are still beautiful with their autumn colors. Winter is also a beautiful time to visit Bologna, especially during the festive season. From December to January, you can enjoy the Christmas markets and see the city's architecture lit up with sparkling lights.
2. What are the must-visit attractions in Bologna?
Bologna has many beautiful and historical monuments to visit. The must-visit attractions in Bologna include:
The Two Towers – This icon of the city is a medieval masterpiece and offers fantastic views of the city.

The Basilica of San Petronio – It is the 5th largest church in the world, and the interior will leave you in awe.

The Piazza Maggiore – This is the main square of Bologna where you can see the Neptune Fountain and the former city hall.

The Archiginnasio of Bologna – This is one of the most iconic buildings in Bologna and has served as the main university building since the 16th century.

The Quadrilatero – Explore the ancient market area with its unique shops where you can find delicious food and spices that are specific to Bologna.
3. What typical dishes should I try in Bologna?
Bologna is famous for its food culture, and you should try the following typical dishes in Bologna:
Ragù alla bolognese – The famous Bolognese sauce is usually served with tagliatelle pasta, and it's a must-try dish.

Tortellini – These small and stuffed pasta is a specialty of Bologna and comes in many variations, including filled with ricotta and spinach or meat filling.

Crescentine – It is a round or rectangular-shaped fried bread that goes well with cold cuts like salami or prosciutto.

Mortadella – It is a type of pork sausage with garlic, peppercorns, and pistachios; it is a perfect addition to any charcuterie board or a sandwich.
4. Is it safe to walk around at night in Bologna?
Bologna is generally a safe city to walk around, even at night. However, as with all cities, it's best to take precautions, particularly if you're walking alone. Stick to well-lit areas, stay aware of your surroundings, use your common sense, and be cautious of pickpockets, particularly in crowded areas.
5. How do I get around in Bologna?
Bologna is a relatively small city, so it's walkable. However, if you want to go further, you can rent a bike, use public transportation like buses, or catch a taxi. If you plan to visit the nearby cities, the train is the best option.
6. How much does it cost to visit Bologna?
The cost of visiting Bologna varies depending on what you want to do and where you want to stay. Accommodation starts at around €50 per night. Visiting the monuments and eating out will add to your trip costs. Still, with some planning and exploring the city's affordable options, you can enjoy the beauty of the city even without breaking the bank.
7. What should I wear when visiting Bologna?
Bologna is a stylish city, and its residents appreciate a good sense of fashion. While there is no strict dress code in Bologna, it's always best to dress like a local. Smart casual is a safe choice, and when visiting sacred sites, dress modestly. Comfortable shoes are a must as you'll be walking a lot.
8. What language is spoken in Bologna?
The official language in Bologna, as with all of Italy, is Italian. However, as a tourist destination, English is also widely spoken in Bologna.
9. Is tipping customary in Bologna?
In general, tipping is not common in Bologna. Service charges are often included in the bill, and it's not customary to tip bartenders or taxi drivers. However, if you receive exceptional service, feel free to tip around 5-10% of the total.
10. What is the currency used in Bologna?
The currency used in Bologna, like in Italy, is the Euro (€). Make sure to have some Euro notes and coins on hand for local transactions, but most credit cards are widely accepted in major tourist destinations.
How to Spend Your Time as a Tourist in BolognaPlanning a trip to Bologna and wondering how to make the most of your time as a tourist? Bologna is a charming city in the heart of Italy, known for its medieval architecture, rich culture, and culinary delights. It's also a great base for exploring the surrounding countryside and other cities in the Emilia-Romagna region. Here are some tips on how to spend your time as a tourist in Bologna.1. Explore the Historic City CenterBologna's historic city center is a UNESCO World Heritage site and is best explored on foot. Start at Piazza Maggiore, the main square, which is surrounded by historic buildings such as the Basilica di San Petronio, Palazzo dei Banchi, and Palazzo d'Accursio. Take a stroll down the narrow streets and alleys to discover hidden gems such as the medieval towers, the Jewish Ghetto, and the picturesque Piazza Santo Stefano, which is home to seven churches.2. Visit the MuseumsBologna has a rich cultural heritage, and there are many museums that showcase the city's history and art. The Museo Civico Archeologico, housed in a former monastery, has an impressive collection of Roman artifacts, including mosaics and sculptures. The Museo di Arte Moderna di Bologna (MAMbo) is dedicated to contemporary art and hosts exhibitions by emerging and established artists. The Museo Morandi is a must-visit for lovers of still-life paintings, as it has an extensive collection of works by Giorgio Morandi, a Bolognese artist who specialized in this genre.3. Learn about Bologna's Food CultureBologna is known as the "food capital of Italy," and a trip to the city would not be complete without trying the local cuisine. Start with the famous Bolognese sauce, which is traditionally served with tagliatelle pasta. Visit the Mercato di Mezzo, an indoor food market, to sample the regional specialties such as mortadella, prosciutto, and Parmigiano Reggiano cheese. Take a food tour to learn about the local food culture and visit traditional food shops and restaurants.4. Climb the TowersBologna is famous for its medieval towers, which were built by noble families as symbols of power and wealth. Only a few of the towers are still standing, but they offer stunning views of the city from the top. The tallest tower is the Torre degli Asinelli, which is over 97 meters tall and has 498 steps to the top. The climb is challenging, but the panoramic views of the city and the surrounding countryside are well worth it.5. Take a Day Trip to RavennaRavenna is a small city located about 80 kilometers east of Bologna, famous for its Byzantine mosaics and monuments. It's a UNESCO World Heritage site and home to eight buildings that have been designated as World Heritage sites. Some of the must-see attractions include the Basilica di San Vitale, the Mausoleo di Galla Placidia, and the Battistero Neoniano. The city is easily accessible by train, and a day trip from Bologna is highly recommended.6. Enjoy the NightlifeBologna has a vibrant nightlife, with many bars and clubs scattered around the city center. The area around Piazza Verdi is a popular spot for students, while the Via del Pratello is known for its lively bars and taverns. The city also hosts many cultural events and festivals throughout the year, such as the Biografilm Festival, the Bologna Jazz Festival, and the Bologna Children's Book Fair.7. Relax in the ParksBologna has several parks and green spaces where visitors can relax and unwind. The Giardini Margherita, located just outside the city center, is the largest park in Bologna and has a lake, a botanical garden, and many walking paths. The Parco della Montagnola, located near Piazza VIII Agosto, is a smaller park that has a playground, a café, and a petting zoo.Book Your Tour NowBologna is a city that offers something for everyone, from historic landmarks to culinary delights to vibrant nightlife. With so much to see and do, it can be overwhelming for first-time visitors. The tips above will help you make the most of your time as a tourist in Bologna and will leave you wanting to come back for more.