Welcome to our guide to the best attractions and things to do in Corfu! Nestled in the turquoise waters of the Ionian Sea, Corfu is a beautiful Greek island with a rich history, stunning natural landscapes, and a vibrant local culture. Whether you're a beach bum, a history buff, or a foodie, there's something for everyone in Corfu. In this post, we've compiled a list of must-see sights and activities to help you make the most of your trip to this beautiful island. So pack your bags, grab your camera, and let's get ready to explore the best of Corfu!
The 11 Best Days Out in Corfu
The 11 Best Days Out in Corfu
1. Corfu Above and Beyond Palaiokastritsa 6 Hour Scooter Tour
Ride around the island and discover the best sights of Corfu from incredible points of view. Join a small group tour with a friendly guide for a fun and relaxed 6-hour journey around the island on a fully automatic original Vespa.

Meet your guide and hop onto a scooter to ride away from the busy Corfu town. Drive along scenic country roads and through traditional villages, including Lakones, Krini, Makrades, and Doukades. Visit Palaiokastritsa, one of the most famous locations on the island, surrounded by olive groves and cypress trees, set in three bays. Discover the 12th-century Byzantine monastery of Theotokos on the northern end of Paleokastritsa, notable for its ceiling carving of the Tree of Life.

See Angelokastro Byzantine Castle and take stops for photo opportunities throughout the tour. This is a fantastic way to explore the island with an experienced guide and create unforgettable memories.
2. Best of Corfu Full Day Private Sightseeing Tour
Explore the best of Corfu on a full-day private sightseeing tour with a professional driver. Discover the UNESCO-listed Old town with your private guide and learn about the island's hidden history behind its must-see sites, such as the Old Fortress and the Palace of St. Michael and St. George. You'll also visit the popular Achilleion Palace and picturesque coastal bays of Paleokastritsa. With hassle-free round-trip transport from your Corfu hotel or Airbnb, this tour promises an easy and stress-free exploration of the island's top attractions. Optionally, you can choose to take a boat trip to the caves in Paleokastritsa (extra charge of 10 euros per person).
3. Shore Excursion Half Day to Glyfada Beach
Benefit from pick-up at the cruise ship port and travel by private vehicle to beautiful Glyfada Beach, one of the most famous on the island. Relax on a sun lounger and enjoy a drink with breathtaking views, surrounded by tree-covered cliffs and impressive rock formations. Avail of the blue flag beach conditions and amenities. The water is shallow making it especially safe and suitable for families with children. Return to the cruise ship port in time for your ship's scheduled departure after a relaxing day at the beach. The tour includes port pick-up and drop-off, private vehicle with a professional driver, food and drinks, and sun loungers. Spend the day on beautiful Glyfada Beach and get 3 hours to swim and play in the crystal clear waters.
4. Corfu Town Evening Guided Tour With Wine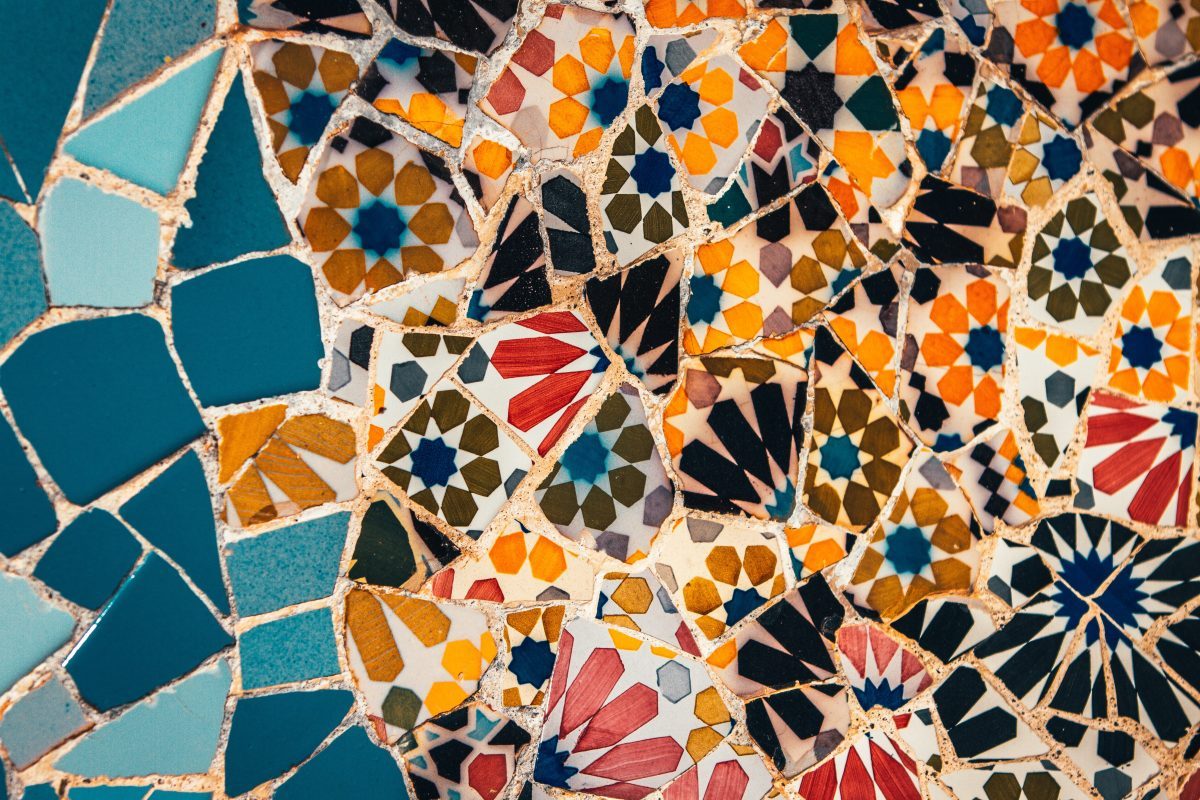 Let your professional tour guide lead you on a journey through the historic center of Corfu during nighttime. Enjoy the cosmopolitan atmosphere of the town while exploring its must-see attractions including the French-style architecture of Liston, the Palace of St. Michael and St. George, and the Town Hall Square.

Stroll through the cobbled streets and Venetian mansions of the Jewish district before ending the tour. After the walk, relax and enjoy a glass of wine in one of the cozy bars of the area. Hotel pickup and drop-off are included, as well as the services of the licensed tour guide. Soft drink is provided for children between 6-17 years old.

Note that this tour is not suitable for pregnant women and people with limited mobility.
5. Meteora One Day Trip from Corfu
Meteora One Day Trip from Corfu offers a convenient way to explore the stunning natural landscapes and ancient monasteries of the Meteora region. The tour includes transfers to and from your hotel or nearest pickup location in an air-conditioned minibus, ferry tickets, and entrance fees to the monastery. Lunch and any private expenses are not included.

Participants can either head directly to the meeting point at the Port of Lefkimmi or request pickup from select locations including Dassia, Gouvia, Kontokali, Corfu town, Kanoni, Perama, Benitses, Moraitika, and Messonghi. The tour starts at 5:00 AM and ends at the meeting point in the evening.

The tour includes stops in Lefkimmi and Igoumenitsa, as well as three other locations. This tour is not wheelchair accessible and infant seats are available upon request. Confirmation will be received at the time of booking and most travelers can participate. The tour accommodates a maximum of 48 travelers.
6. Corfu Tour
Explore the highlights of Corfu with a half or full day private tour with customizable itineraries. You can choose your own departure time and select from popular sites such as Glyfada, Barbati and Marathias beaches, Achillion Palace, and Kanoni. For those interested in food, you can create a tasting tour or take a shopping tour of the island. You'll be shuttled from place to place in a spacious air-conditioned minibus and hotel or port pickup and drop-off is included. A private tour guide is also available for an additional fee. Hotel pickup and drop-off and transport by air-conditioned minibus are included, while food and drinks come at an extra cost unless specified. Please confirm the tour start time with the local provider in advance.
7. Aqualand Corfu Water Park Skip the Line Entrance Ticket
Have a splashing day out at Aqualand Water Park. Get your entry ticket in advance to skip the ticket line and enjoy full-day access to the home of 49 water slides.

Bring the whole family or come with friends — the park has something for everyone. Enjoy not only fun water attractions but also green forest scenery, free sun beds and umbrellas for sun worshippers and food outlets and shops on hand.

Have fun on the water attractions designed by the same people that designed some Universal Studios and Disney's attractions. Relax knowing safety is at the center of the water parks' philosophy — qualified lifeguards always look out.
8. Corfu Beaches and Corfu Town Full Day Private Tour
This full-day private tour is the perfect way to experience the stunning beaches and charming towns of Corfu. Your modern air-conditioned vehicle and professional driver will pick you up at either the Corfu cruise port or your Corfu hotel. From there, you'll embark on a half-day tour that includes a boat trip to the caves of Paleokastritsa, which is optional.

This tour also includes the services of a professional tour guide who will provide insider knowledge as you explore the charming towns and stunning beaches of Corfu. Sunbeds and umbrellas are available for rent.

Pickup is available from several Corfu hotels located within a 20 km radius of Corfu Town, including hotels in the areas: Corfu Town Kanoni Alepou Agios Gordis Kontokali Kommeno Daphnila Gouvia Dassia Ipsos Perama Benitses Agios Ioannis Peristeron Marbella Moraitika Glyfada Agios Gordios Paleokastritsa.

You'll start your tour with a visit to Paleokastritsa Beach, where you'll have an hour to soak up the sun and take a dip in the crystal-clear waters. This is just one of the many stunning beaches you'll visit on this tour.

Please confirm your preferred pickup time with the local provider in advance of your experience. This tour is available daily from May 1st to October 15th, operating from 8:00 AM to 3:00 PM.
9. Day Cruise to Albania Saranda and Butrint National Park
Experience the beauty and history of Albania on a day cruise to Saranda and Butrint National Park from Corfu. This hassle-free tour includes admission fees, lunch, and round-trip transport from your Corfu hotel, so all you need to do is sit back and relax. Visit top attractions such as UNESCO-listed Butrint and learn about Albania's rich culture and history from your English-speaking guide. Admire pristine beaches and rugged islands and delve into thousands of years of Mediterranean history. Drinks are available for purchase on-board, and a coffee break in Saranda is also included. Don't miss out on this in-depth sightseeing tour of Albania.
10. Private Custom Tour Corfu in a Day
Put together your ideal day in Corfu with a private custom tour. In this half- or full-day experience, you will have the opportunity to select three or six activities or landmarks to visit. You'll be driven around the island in your own private car and have options to explore popular sites such as the Achillion Palace and Paleokastritsa Monastery, or even take a cruise around Paleokastritsa's caves. You'll be able to relax on Corfu's beautiful beaches or enjoy a boat cruise arranged by your private driver. If you choose, a professional guide can join you throughout the tour for a more comprehensive experience. With preplanned logistics and transportation included, everything you need to have the perfect day in Corfu is provided.
11. Visit Paxos Antipaxos and Blue Caves from Corfu
Tick off three of southern Greece's top attractions in just one day on an island-hopping cruise. This tour will take you from Corfu to the crystal-clear waters of the Blue Caves near Antipaxos and on to the island of Paxos, where you can explore at your own pace. This is the ideal choice for families and groups who want to soak up the coastal scenery without the land-based crowds. Hotel pickup and drop-off are included, so you don't have to worry about finding a meeting point. The tour is operated by Cretan Holidays and includes a boat ride to Paxos Antipaxos. Please note that food and drink are not included. The pickup time is at 08:00 AM from selected hotels in Corfu. Confirmation will be received at the time of booking, and the tour is not wheelchair accessible. Most travelers can participate, and there will be a maximum of 200 travelers on this tour.
Frequently Asked Questions about Corfu, Greece
Corfu is a popular holiday destination, located in Greece's Ionian Islands. With its stunning beaches, warm weather, and rich history, it's no wonder that so many tourists flock to the island each year. However, with so much to see and do, it's natural to have a few questions before you visit. In this blog post, we'll cover the most frequently asked questions about Corfu to ensure you have all the information you need to make the most out of your trip.
1. What's the best time to visit Corfu?
The best time to visit Corfu is between May and September, during the island's peak tourist season. The weather is warm and sunny, and the sea is perfect for swimming. However, if you're looking to avoid the crowds, consider visiting during the shoulder seasons of April and October. The weather is still pleasant, and there are plenty of things to see and do without having to fight your way through hordes of tourists.
2. What are the best beaches in Corfu?
Corfu is home to many beautiful beaches, each offering something unique. Some of the most popular beaches among tourists include:- Glyfada Beach: A long and sandy beach surrounded by cliffs and trees. It's perfect for families, as there are plenty of facilities such as sunbeds, umbrellas, and water sports.- Sidari Beach: A popular beach that's ideal for swimming, sunbathing and strolling on the sandy beach. It's also famous for the Canal d'Amour, a series of rock formations that form small coves and crystal-clear waters.- Paleokastritsa Beach: A scenic beach with turquoise waters nestled between rocky cliffs. It's perfect for those looking for a quieter and more relaxed environment.
3. What's the food like in Corfu?
Greek cuisine is known for its freshness and simplicity, and Corfu is no exception. The island's cuisine is a blend of Greek and Italian influences, with plenty of fresh seafood, salads, and grilled meats on offer. Some of the most popular dishes among tourists include:- Moussaka: A hearty and filling dish made with layers of potatoes, aubergines, and minced meat topped with a creamy bechamel sauce.- Souvlaki: Skewered meats, either beef or chicken, cooked on a grill and served with pita bread or rice.- Saganaki: A dish made with fried cheese, typically served as an appetizer or meze.
4. What are the must-see sights in Corfu?
Corfu is full of history and culture, with many must-see sights. Some of the most popular places to visit include:- Old Town: The historic centre of Corfu, with its maze-like streets and colourful buildings, is a UNESCO World Heritage Site.- Achilleion Palace: A beautiful palace built by Empress Elizabeth of Austria in the 19th century. It's now a museum open to visitors, with stunning gardens and views over the sea.- Mon Repos: A neoclassical palace built in the 19th century, surrounded by landscaped gardens and overlooking the sea. It's now a museum with exhibits on Corfu's history and culture.
5. What's the nightlife like in Corfu?
Corfu is famous for its nightlife, with plenty of bars, clubs, and beach parties on offer. Some of the most popular places to visit include:- Kavos: A resort town on the southern coast of the island that's known for its party scene. It's popular among young people and offers plenty of bars and nightclubs.- Corfu Town: The island's capital has many bars and restaurants that are open late into the night. It's a great place to explore at night and take in the local atmosphere.
How to Spend Your Time as a Tourist in CorfuCorfu is a beautiful island located in the Ionian Sea, off the coast of Greece. It is a popular destination for tourists who want to experience the rich history and culture of Greece along with its stunning natural scenery. Here's a guide on how to make the most of your time in Corfu:1. Visit the Old Town
Corfu's Old Town is one of the most popular tourist attractions on the island. It's a UNESCO World Heritage Site and has been inhabited since the 8th century BC. The Old Town is home to many impressive landmarks like the Liston, the Palace of Saint Michael and Saint George, and the Old Fortress. You can easily spend a full day wandering through the narrow streets of the town and admiring its unique architecture.
2. Relax on the Beaches
Corfu has some of the most stunning beaches in Greece. Some of the most popular ones include Paleokastritsa, Glyfada, and Sidari. These beaches boast crystal clear waters, soft sand, and amazing scenery. Relaxation is the name of the game on these beaches, but there are also plenty of water sports like sea kayaking, paddleboarding, and jet skiing available.
3. Explore the Paleokastritsa Monastery
The Paleokastritsa Monastery is one of the most iconic landmarks on the island. It was founded in the 13th century and has been well-preserved ever since. Visitors can explore the monastery and its beautiful garden, which offers stunning views of the sea and surrounding area.
4. Visit the Achilleion Palace
The Achilleion Palace was built in the late 19th century by Empress Elisabeth of Austria. It's a beautiful palace that boasts amazing architecture and stunning views of the sea. Inside, visitors can see the many sculptures and paintings that adorn the palace, including a large statue of Achilles. The palace is open to the public year-round.
5. Go on a Wine Tasting Tour
Corfu is known for its excellent wine, so why not take a wine tasting tour? Many wineries on the island offer tours that allow visitors to sample some of the best wines the island has to offer. Some of the most popular wineries include Theotoky Estate, Ionian Winery, and Grava Estate.
6. Take a Boat Tour
Another popular activity on the island is taking a boat tour. You can explore the beautiful coastline and get up close and personal with some of the island's most stunning landmarks like the Paleokastritsa Caves and the Canal d'Amour. Boat tours are available year-round, and many companies offer a variety of different tours to choose from.
7. Visit the Corfu Archaeological Museum
The Corfu Archaeological Museum is a must-visit for anyone interested in the island's rich history. It boasts an impressive collection of artifacts that date back to the prehistoric era, including pottery, jewelry, and sculptures. The museum is open year-round and is located in Corfu Town.
8. Try the Local Cuisine
Corfu's cuisine is influenced by both Greek and Italian flavors, making it a unique and tasty experience. Some of the most popular dishes include pastitsada, sofrito, and bourdeto. There are plenty of restaurants on the island that serve up amazing local cuisine, so make sure to try as much as you can!
9. Go Hiking
Corfu has some beautiful hiking trails that allow visitors to explore the island's natural beauty. Mount Pantokrator is a popular destination for hikers, offering breathtaking views of the island from its summit. The Corfu Trail is another popular hiking route that takes hikers through the island's beautiful countryside.
10. Enjoy the Nightlife
Finally, no trip to Corfu is complete without experiencing the island's vibrant nightlife. The island boasts a variety of bars, clubs, and restaurants that come alive after dark. Some of the most popular nightlife spots include Kavos, Sidari, and Ipsos.
Book Your Tour Now
Corfu is a beautiful island that offers something for everyone. From its stunning beaches to its rich history and culture, there is no shortage of things to do while on the island. Whether you're looking to relax on the beach or explore the island's natural beauty, Corfu has it all. So, book your trip today and start planning your Corfu adventure!