Antalya, a beautiful and historic city located on the Mediterranean Coast of southwestern Turkey, is known for its stunning beaches, ancient ruins, and lively atmosphere. Whether you're a history buff, a sun seeker or an adventurer at heart, Antalya has something for everyone. In this post, we'll be exploring the best attractions and things to do in Antalya, from historic landmarks to natural wonders and everything in between. So, get ready to discover the hidden gems of Antalya, and plan your trip to this incredible city today!
The 9 Best Family Activities to Do in Antalya
The 9 Best Family Activities to Do in Antalya
1. Termessos and Via Sebaste Tour
Delve into ancient history on this day tour around Antalya. Begin the morning with a hotel pick up and visit the ancient city of Termessos on top of the Taurus Mountains with a private guide. Then wander around the Antalya Museum and explore the historic city of Kaleici. Enjoy a midday break and lunch at a local restaurant.

This day tour around Antalya is the perfect way to learn about the history of the area. With a professional English speaking guide, you will visit fascinating ancient sites and gain insight into the significance of each location. The tour includes lunch at a local restaurant and hassle-free transportation from your hotel to each attraction.

Pickup is available from your hotel or arranged meeting place. Confirm the start time with the local provider in advance of your experience. The tour is available on Mondays, Thursdays, and Saturdays from 10:00 AM to 05:00 PM.

Don't miss out on the opportunity to explore Termessos and Via Sebaste on this unforgettable day tour.
2. Termessos Daily Tour by U Can Travel Antalya
Antalya is home to some of the most well-preserved ancient cities in the world, and the Pisidian city of Termessos is no exception. Join a full-day excursion led by an art historian to explore this stunning hilltop city tucked away into the Taurus mountain range. You'll have the chance to admire unique flora and fauna in Termessos National Park along with the ancient ruins. With hotel pickup and drop-off included, along with lunch, this tour provides everything you need for a full day of adventure. Tours depart daily and are capped at 18 travelers, so you can enjoy a small group experience while exploring this ancient city.
3. Perge Aspendos Side and Waterfalls Tour
Explore the top sights surrounding Antalya with our full-day small-group tour. Our professional guide will take you to the ruins of the Bronze Age-era Greek city of Perge and the massive Roman amphitheater of Aspendos. You'll also get to visit the stunning Manavgat Waterfall within the Taurus Mountains and Side's coastal Temple of Apollo. Our group is capped at 15 so you can enjoy in-depth commentary from your guide in comfort. We provide hotel pickup and drop-off as well as lunch and entrance fees. Don't miss out on this attraction-packed tour!
4. Private Tour Antalya City Sightseeing Tour
Take in the best bits of Antalya on a 4-hour private sightseeing tour and enjoy the undivided attention of your personal guide. Starting from your centrally located Antalya hotel, you'll explore the cobblestone streets of the Old Town, visit the Hadrian's Gate, snap photos of the Clock Tower, and browse the handicrafts shops for unique souvenirs. Your private guide will take you to the fascinating Antalya Archaeological Museum, one of Turkey's most renowned museums. On this tour that combines history, culture, and shopping, you will enjoy the comfort of an air-conditioned vehicle and receive personalized attention from your private guide. Hotel pickup and drop-off are included, as well as transport in an air-conditioned vehicle. Gratuities, food, and drinks are not included unless specified. Discover the gems of Antalya with a private city sightseeing tour.
5. Cappadocia 3 Day 2 Night Tour Package
Discover the stunning Cappadocia region of Turkey on a 3-day tour, with airport pickup and transfers included for a hassle-free journey. Stay for two nights in a unique cave hotel and let yourself be amazed by top sights such as the cave village Goreme Open-Air Museum, Pasabag (Monks Valley), and a pottery demonstration in Avanos. You'll also enjoy a breathtaking hot-air balloon ride. This guided small-group tour ensures you won't miss any of the must-see attractions and provides a personalized experience. Join us on this pre-planned journey and just relax without the worry of how to get around or where to stay.
6. Antalya City Tour Duden Waterfalls W Boat Trip
Discover the natural beauty of Antalya with this full-day tour. Start off with a visit to the stunning Duden Waterfalls, where you can marvel at the view and explore a natural cave. Next, take a boat trip from Antalya's ancient harbor to the Karpuzkaldiran Waterfall for more breathtaking scenery. The tour also includes a visit to Antalya's top attractions such as Hadrian's Gate, the Clock Tower, and Kesik Minare. With hotel pickup and drop-off, entrance fees, a guide, lunch, and beverages all included, this tour offers a hassle-free way to explore the best of Antalya.
7. From Antalya Suluada Bays Boat Trip With Lunch
Discover the stunning Suluada Bay, also known as the "Turkish Maldives," with our full-day boat trip from Antalya. We will pick you up from the city center at 07:15 a.m. and take you to Adrasan port where the boat trip begins. You will have the opportunity to swim in crystal-clear waters and enjoy the tranquility of this unique island. Our boat is equipped with all the necessary facilities, and we will provide you with a delicious Mediterranean lunch, including fish pasta salad. During the trip, you'll have the chance to explore the "Cave of Love," see the rocky coastline, and observe sea turtles swimming in their natural habitat. After a day full of sunbathing and swimming, we will take you back to the port and return you to your hotel with our transfer bus. Get ready for an unforgettable day full of breathtaking views and pure relaxation in nature!
8. Antalya Full Day City Tour With Waterfalls and Cable Car
Explore Antalya and its natural beauty in this full day city tour. The tour includes hotel pick-up and drop-off, lunch, an air-conditioned vehicle and drinks. Take a cable car round trip for an additional 8$ per person and enjoy the breathtaking views. The tour will pass through the Old City Marina, which has an admission ticket included. You will have the opportunity to visit a total of 7 stops across the city. Pickup is available for all hotels in Antalya's Güzeloba, Kundu, and Belek regions. Infants must sit on laps and the tour is not wheelchair accessible. This tour will have a maximum of 40 travelers and is operated by Excursiongo. Confirmation will be received at time of booking.
9. Quad Bike Fun in the Taurus Mountains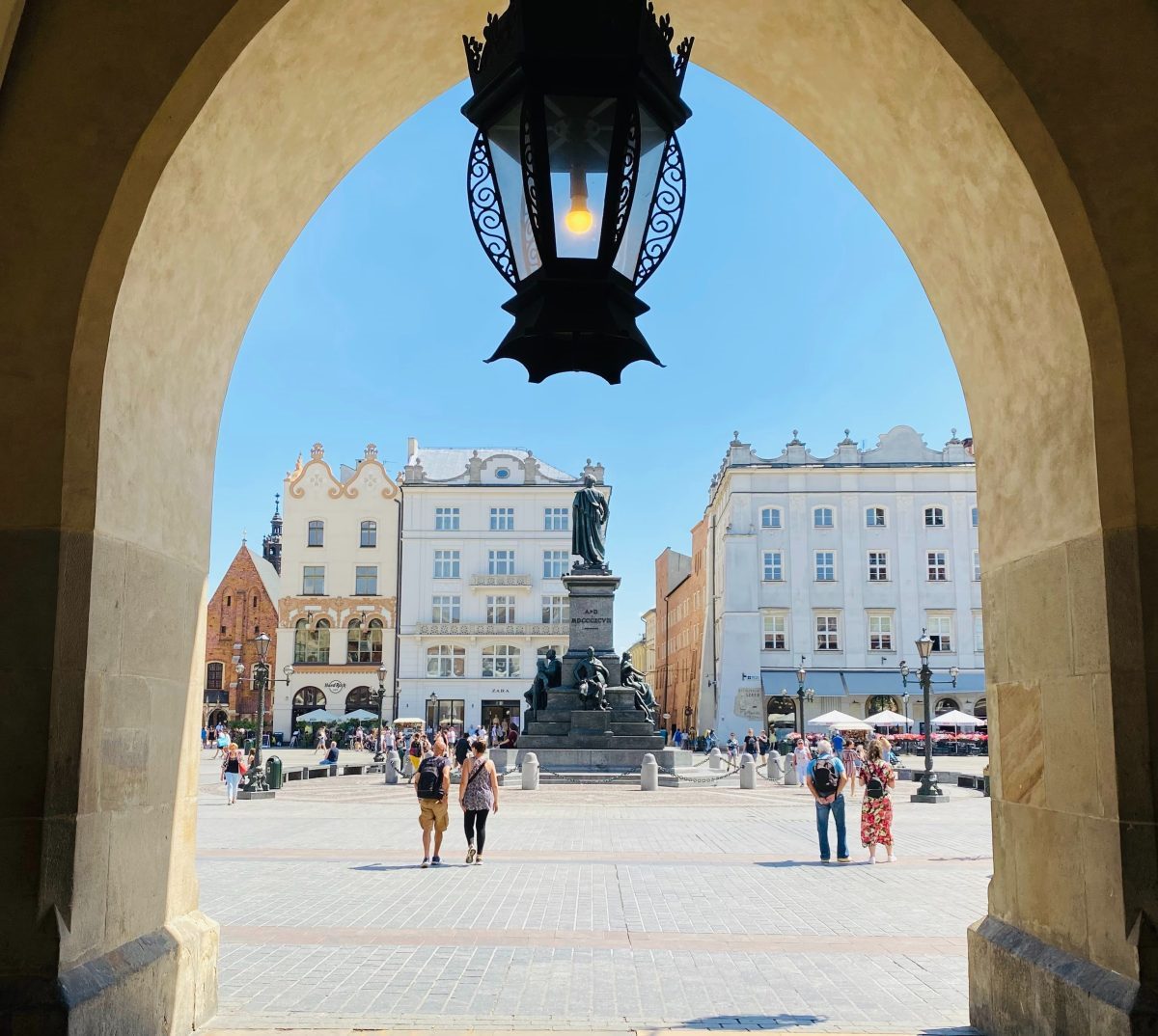 If you're looking for an adventurous way to explore Turkey's interior terrain, look no further than the quad bike safari adventure in the Taurus Mountains. With 2-2.5 hours of thrilling quad bike fun, you'll get to explore rocky mountains that are otherwise difficult to reach with other vehicles.

This tour provides the perfect opportunity to escape the city noise and crowds, and enjoy an exhilarating experience in excellent natural surroundings, including pine forests and muddy streams.

Even if you have no previous ATV experience, there is no need to worry as a driving license is not required and everyone over the age of 16 can participate. The limestone bluffs will provide plenty of twists and turns to keep you on your toes, making for a truly unforgettable day with family or friends. Don't miss out on this opportunity for an adrenaline-fueled adventure in Turkey's stunning outdoors.
Frequently Asked Questions About Antalya
Antalya is a beautiful coastal city located on the Mediterranean coast of Turkey. It's a popular tourist destination known for its beaches, historic sites, and natural beauty. If you're planning a trip to Antalya, you might have some questions about the city. Here are some of the most frequently asked questions by tourists.
1. What's the best time to visit Antalya?
Antalya has a Mediterranean climate with hot summers and mild winters. The best time to visit Antalya is between April and November when the weather is warm and sunny. However, July and August can be very hot and crowded, so you might want to avoid those months if you don't like the crowds.
2. How do I get to Antalya?
Antalya has an international airport, so you can fly to Antalya from many cities around the world. If you're already in Turkey, you can take a bus or a domestic flight to Antalya. The city is also accessible by car, and there are many car rental companies at the airport.
3. What are the best things to do in Antalya?
Antalya has many attractions and things to do for tourists. Here are some of the best things to do in Antalya:
a. Visit the old town of Kaleici
Kaleici is the historic old town of Antalya. It's a maze of narrow streets, historic buildings, and colorful shops. There are also many restaurants and cafes where you can enjoy traditional Turkish food.
b. Explore the ancient city of Perge
Perge is an ancient city located just outside Antalya. It was founded in the 4th century BC and was an important city in the Roman Empire. Today, you can explore the ruins of the city, including the stadium, the theater, and the agora.
c. Relax on the beaches of Konyaalti and Lara
Antalya has many beautiful beaches, but Konyaalti and Lara are two of the most popular. Konyaalti is a long pebble beach with clear water and many cafes, restaurants, and shops. Lara is a sandy beach with many resorts and hotels.
d. Visit the Antalya Museum
The Antalya Museum is one of the best museums in Turkey. It has a large collection of artifacts from the ancient civilizations that have lived in the region, including the Romans, Byzantines, and Ottomans.
4. Is Antalya safe for tourists?
Antalya is generally safe for tourists. The crime rate is low, and the city has a good police presence. However, as with any tourist destination, you should take precautions to avoid being a victim of crime. Don't leave your belongings unattended, and be aware of your surroundings at all times.
5. What's the currency in Antalya?
The currency in Antalya is the Turkish lira (TRY). You can exchange currency at banks, exchange offices, and many hotels. Credit cards are also widely accepted, especially in tourist areas.
6. What's the language spoken in Antalya?
The official language of Turkey is Turkish, and that's what most people in Antalya speak. English is also widely spoken, especially in hotels, restaurants, and tourist areas.
7. What's the food like in Antalya?
Antalya has a rich culinary tradition with many delicious dishes. Turkish cuisine is known for its use of fresh ingredients, spices, and herbs. Some of the popular dishes in Antalya include kebabs, mezes, and pide (Turkish pizza). There are also many seafood restaurants where you can try fresh fish and seafood dishes.
8. Is it necessary to tip in Antalya?
Tipping is not mandatory in Antalya, but it's appreciated. In restaurants, a 10% service charge is usually included in the bill, but you can leave an additional tip if you're satisfied with the service. In hotels, you can leave a small tip for the housekeeping staff if you wish.
How to Spend Your Time as a Tourist in Antalya
Antalya, located on the Mediterranean coast of Turkey, is a popular tourist destination known for its beautiful beaches, historic ruins, and vibrant nightlife. If you're planning a trip to Antalya, here's a guide on how to make the most of your time there.
1. Explore the old town (Kaleici)
Kaleici, the historical center of Antalya, is a must-visit spot for any tourist. This area is surrounded by stunning walls and gates that were built during the Roman and Byzantine eras. You can spend hours wandering through the narrow streets, admiring the Ottoman-style architecture, and shopping for souvenirs in the local markets.
What to do in Kaleici:
Visit the Antalya Museum, which showcases the region's history dating back to the Roman times.

Take a stroll along Hadrian's Gate, built in honor of the Roman Emperor Hadrian's visit to Antalya.

Visit the Yivli Minaret Mosque, a symbol of Antalya featuring a tall brick minaret.

Enjoy the local cuisine at one of the many restaurants in the area.
2. Relax on the beaches
Antalya has many beautiful beaches to offer, ranging from secluded and quiet bays to lively and bustling shores. Some of the most popular beaches include Lara Beach, Konyaalti Beach, and Olympos Beach.
Things to do on the beaches:
Swim in the crystal-clear waters of the Mediterranean.

Sunbathe and relax on the sandy shores.

Try water sports like jet-skiing or parasailing.

Go scuba diving or snorkeling to explore the underwater world.
3. Visit ancient ruins
Antalya is home to many ancient ruins, which are a testament to the region's rich history. Some of the most notable ruins include the ancient cities of Perge and Aspendos, as well as the Temple of Apollo.
What to do in the ancient ruins:
Learn about the ancient civilization that inhabited the area.

Explore the well-preserved ruins and architectural marvels.

Marvel at the impressive amphitheaters and theaters.
4. Enjoy the nightlife
Antalya has a vibrant nightlife, with many bars and clubs featuring live music, DJs, and dancing. The city has something to offer for all types of night owls, from casual pubs to upscale nightclubs.
What to do in Antalya's nightlife:
Enjoy a drink at a local bar, like Murphy's Pub or Cheers Bar.

Dance the night away at a popular nightclub, like Club Inferno or Aura Club.

Watch a traditional Turkish dance show, like the Whirling Dervishes.
5. Take a day trip to nearby attractions
Antalya is surrounded by many nearby attractions that are worth a day trip. You can visit the ancient city of Side, the stunning Manavgat waterfalls, or the scenic Düden waterfalls.
What to do on a day trip:
Learn about the history and culture of the region.

Explore the stunning natural scenery and landscapes.

Try local cuisine in the nearby towns and villages.
Book Your Tour Now
Antalya is a wonderful city with a lot to offer tourists. Whether you're interested in ancient history, natural beauty, or vibrant nightlife, you're sure to find something here that suits your interests. Plan your trip carefully, and you're sure to have an unforgettable experience.