Zadar is a beautiful coastal city located in the heart of Croatia. Its rich cultural heritage, stunning architecture, and picturesque landscapes make it a must-visit destination in Europe. Whether you're looking for adventure, relaxation, or a little bit of both, Zadar has something for everyone. In this post, we'll take a closer look at the best attractions and things to do in Zadar, from exploring ancient ruins and visiting cultural landmarks to enjoying mouthwatering local delicacies and taking in breathtaking views of the Adriatic Sea. So pack your bags and get ready for an unforgettable journey through this enchanting city!
The 7 Best Family Activities in Zadar
The 7 Best Family Activities in Zadar
1. Zadar Private Full Day Sailing Tour
The Zadar Archipelago offers some of the most picturesque landscapes in the region. For those in search of a full-day private sailing adventure, you will surely enjoy the highlights of this tour. Sail around the Archipelago and visit small fishing villages, explore hidden bays and beaches, take a swim in crystal clear waters, and witness a breathtaking sunset over the Adriatic Coast. This trip includes a boat tour with a skipper that will take care of the fuel, insurance, and taxes, as well as provide you with food and drinks. Book now to experience this remarkable journey!
2. Explore Zadar Laid Back Fun Bike Tour
This leisurely Explore Zadar Laid Back Fun Bike Tour is perfect for both holidaymakers and those who wish to spend a little longer in Zadar. Join this tour and explore some of the city's most diverse and exciting parts, such as beautiful waterfront coasts with marinas, Zadar´s Sphinx, Puntamika Lighthouse, and Beach. You will also have the opportunity to climb up the hill to the viewpoint, cycle through Arbanasi and Kolovare, and appreciate the sun while listening to the sea organ. Your expert local guide will provide insights into the city's culture while stopping at various city beaches and beach bars. Finish the tour with a sound-and-light spectacle of the Sea Organ, an architectural object and experimental musical instrument which plays music by way of sea waves and tubes located underneath a set of large stairs. Book now and discover the best of Zadar on two wheels!
3. Zadar Walking Tour Through 3 000 Years of History
This private walking tour takes you on a journey through 3,000 years of Zadar's history. Meet your licensed local guide at the Magic Croatia travel agency office in Zadar's old town next to the Sea Gate/Porta Marina, and begin your exploration of the city's rich past.

During the tour, you'll have the opportunity to taste Maraschino, a unique fruit liquor enjoyed by famous writers such as Ernest Hemingway and Charles Baudelaire.

Pass by some of Zadar's most iconic landmarks, including the Forum and the Church of St. Donatus. Your guide will provide insights into the city's history and culture as you make your way through the streets of Zadar.

The tour is wheelchair and stroller accessible, and transportation is available for those with mobility issues.

After 2.5 hours of exploring the city, the tour concludes back at the original starting point. Gratuities are included in the tour price.
4. Zadar Canal Half Day Sailing Trip
Explore the waterways of the Zadar Canal sea passage between Zadar and the island of Ugljan and experience the stunning seascapes and rich underwater world of the Adriatic Sea on this half-day sailing trip. Encounter numerous islets spread all over the canal, each one with its own unique story.

This tour includes a sailing boat, skipper, fuel, snorkeling and fishing equipment, insurance, VAT, and meals. You'll depart from Zadar in the morning (09:00 AM – 01:00 PM) or afternoon (02:00 PM – 06:00 PM) and dock in the small island village of Preko. There, you can take a walk around the small port, have a coffee in one of the beach bars, go for a swim, or visit the nearby islet and green oasis of Galevac with its 14th-century monastery.

Then, sail towards a secluded bay and relax and enjoy the clear waters of the Adriatic Sea. Make your way back to Zadar and learn some basic sailing techniques from your skipper. Don't miss the chance to swim in the Adriatic Sea and visit the numerous islets of the Zadar Canal on this half-day sailing trip.
5. Explore Zadar Bike Tour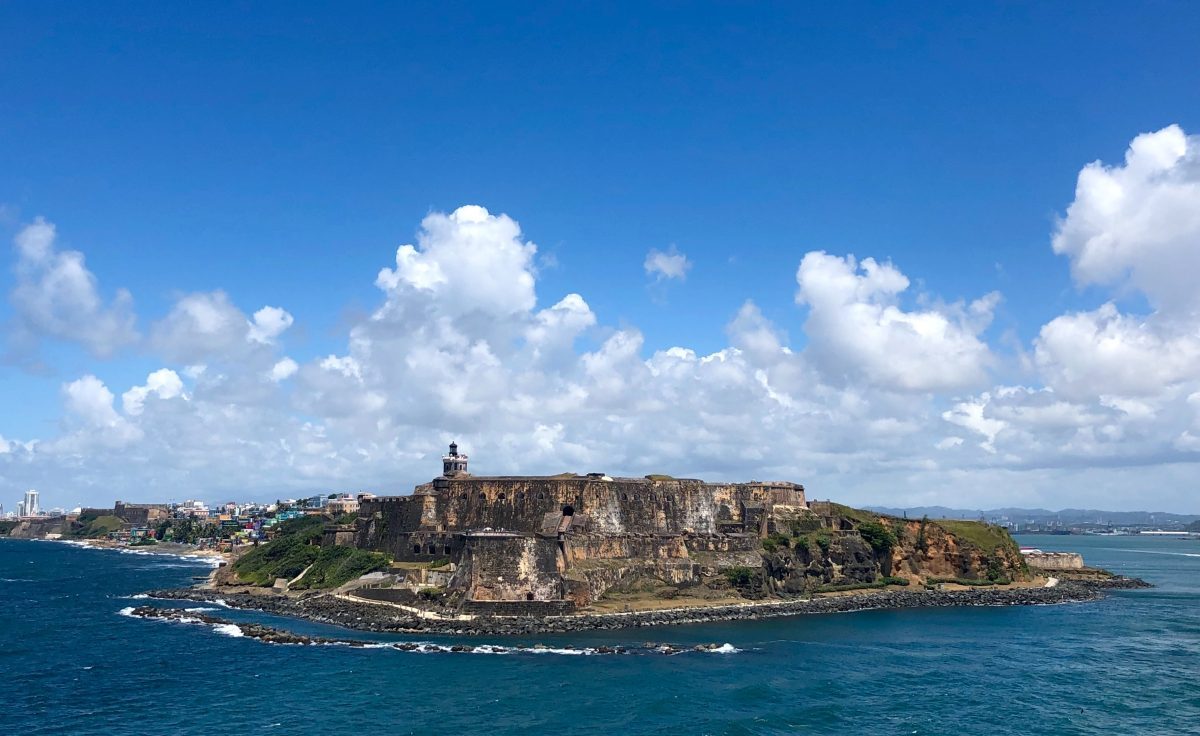 Explore the Croatian city of Zadar on two wheels with this 2.5-hour cycling tour. Discover Zadar's ancient streets and beautiful beaches as you follow your guide through the city. Explore top attractions and hidden gems known only to the locals, and gain insight into over 3000 years of Croatian history. Admire panoramic views over Zadar and the islands beyond from a popular lookout spot. This family-friendly tour is perfect for those who want to experience the city in a short amount of time. The tour includes a cycling guide, bicycle and helmet rental, and drinks. Book either the morning or afternoon tour to suit your schedule.
6. Excursion to Kornati National Park from Zadar
This sightseeing excursion in Kornati National Park offers visitors a day to spend in the pristine waters of the Adriatic Sea. Explore a natural environment featuring hundreds of islands in the Adriatic and swim and snorkel in pristine waters along the Dalmatian coastline. Everything is taken care of, simply slip on your swimsuit and watch the isles of the Dalmatian coast glide by. The tour includes breakfast on board, National Park fees, lunch, and beer. The meeting point is at Ul. kralja Dmitra Zvonimira 6, 23000 Zadar, Croatia (harbor Fosa) and the tour starts at 08:00 AM. The activity ends back at the meeting point. Expect a comprehensive experience with narrated sightseeing, family-friendly atmosphere aboard the boat, and beach stops. One of the destinations is a 40-minute visit to the Fortress of Tureta. This excursion is perfect for those wanting to spend a day in the gorgeous waters of the Adriatic Sea.
7. Excursion from Zadar Krka Waterfalls National Park
Discover the lush nature and stunning waterfalls of Krka National Park on this day trip from Zadar. Your journey begins with a comfortable bus or van ride, which will take you to the park's entrance. Once inside, you'll be greeted with an abundance of flora and fauna, and your licensed guide will provide you with insights into the park's ecological importance. You'll also learn about the water mills and first hydroelectric plant of Croatia, as well as the park's history.

But the real highlight of this excursion is undoubtedly the waterfalls themselves. Witness the sheer power and beauty of Skradinski Buk, a cascading waterfall that spans over 45 meters. You'll have plenty of time to explore the area around the waterfall, take a dip in the cool, refreshing water, and enjoy a picnic lunch provided by your guide.

After your time in the park, you'll head to the historic city of Šibenik. Here, you'll enjoy a self-guided tour of the city's UNESCO World Heritage monuments, including the beautiful St. James Cathedral. Take your time exploring the cobbled streets and alleyways of the old town, before returning to Zadar in the evening. This is an unforgettable adventure and an excellent opportunity to immerse yourself in the natural beauty and rich history of Croatia.
Frequently Asked Questions About Zadar
1. Where is Zadar located?
Zadar is a city located in northern Dalmatia, Croatia, on the coast of the Adriatic Sea. It is the fifth-largest city in Croatia with a population of about 70,000 people.
2. How do I get to Zadar?
Zadar has an international airport, Zadar Airport, which is well-connected to other major European cities. There are also regular train and bus connections to Zadar from other cities in Croatia and neighboring countries. Additionally, you can rent a car or take a taxi to get to Zadar.
3. What are the best things to do in Zadar?
There are many things to do in Zadar that will make your visit unforgettable. Some of the best things to do include:
Visiting the Sea Organ and Sun Salutation, which are architectural wonders that use the power of the sea to create music and light shows.

Exploring the Old Town, which is full of historic buildings, ancient ruins, and charming narrow streets.

Tasting local food and wine at one of the many restaurants and bars in the city.

Going on a boat trip to the nearby islands, such as Kornati or Dugi Otok.

Enjoying the beaches and swimming in the crystal-clear waters of the Adriatic Sea.
4. What is the best time to visit Zadar?
The best time to visit Zadar is during the summer months from June to September when the weather is warm and sunny, and the sea is perfect for swimming. However, if you prefer a quieter atmosphere and cooler temperatures, you can visit Zadar in the shoulder seasons of spring or autumn when the crowds are smaller, and the weather is still pleasant.
5. What are the best beaches in Zadar?
Zadar is known for its stunning beaches, and there is a beach for everyone's taste. Some of the best beaches in Zadar include:
Kolovare Beach, which is a popular city beach located near the Old Town.

Nin Lagoon, which is a shallow lagoon with crystal-clear waters and sandy beaches.

Sakarun Beach, which is located on the nearby island of Dugi Otok and is known for its turquoise waters and white sand.
6. What are the best restaurants in Zadar?
Zadar is a culinary destination with many excellent restaurants and local specialties to try. Some of the best restaurants in Zadar include:
| Restaurant | Cuisine | Price Range |
| --- | --- | --- |
| Konoba Stomorica | Dalmatian | $$ |
| Bistro Gourmet Kalelarga | Mediterranean | $$$ |
| Restaurant Bruschetta | International | $$ |
7. What are the best day trips from Zadar?
Zadar is a perfect base for exploring the nearby attractions and natural wonders. Some of the best day trips from Zadar include:
Kornati Islands National Park, which is a beautiful archipelago with crystal-clear waters and scenic landscapes.

Plitvice Lakes National Park, which is a UNESCO World Heritage Site and one of the most beautiful natural wonders in Croatia.

Paklenica National Park, which is a haven for hikers and climbers, with spectacular mountain views and diverse wildlife.
8. What are the transportation options in Zadar?
Zadar has a well-organized public transportation system, including buses, taxis, and ferries. You can also rent a car or a bike to explore the city and the surrounding areas. However, the Old Town is best explored on foot, as it is a pedestrian-only zone.
9. Is Zadar a safe city?
Yes, Zadar is a safe city with low crime rates. However, as in any other city, it is advisable to take basic safety precautions, such as avoiding walking alone in the dark, keeping valuables out of sight, and watching out for pickpockets in crowded areas.
10. What is the currency in Zadar?
The currency in Croatia is the Croatian Kuna (HRK), and it is the only legal tender in the country. You can exchange your money at banks, exchange offices, or ATMs, which are widely available in Zadar.
How to Spend Your Time as a Tourist in ZadarZadar is a beautiful coastal city in Croatia that offers a lot of unique experiences to its visitors. Whether you're a history buff or just looking for a relaxing vacation, there are plenty of things to do in Zadar that will keep you busy. In this guide, we'll take you through some of the top things to do and see as a tourist in Zadar.1. Visit the Old TownThe Old Town is the heart of Zadar and it's a must-visit for any tourist. You can start your visit at the Land Gate, which is the main entrance to the Old Town. From there, you can explore the narrow streets and alleys that are filled with historic buildings, shops, and restaurants.One of the main attractions in the Old Town is the St. Donatus Church, which is a pre-Romanesque church from the 9th century. The church is one of the best-preserved examples of its kind and it's worth taking the time to explore it.Another highlight of the Old Town is the Forum, which was once the center of Roman Zadar. Today, it's a public square where you can relax and enjoy the beautiful architecture of the surrounding buildings. You can also see the remains of a Roman column and some beautiful mosaics.2. Explore the Sea OrganThe Sea Organ is a unique musical instrument that's built into the seafront of Zadar. The instrument uses the waves of the sea to create beautiful sounds that are both soothing and haunting. It's a must-see for anyone visiting Zadar and it's especially beautiful at sunset.3. Visit the Museum of Ancient GlassIf you're interested in history and art, then the Museum of Ancient Glass is a must-visit. The museum is located in a beautiful 19th-century palace and it's home to one of the largest collections of ancient glass in the world. You can see beautiful glass objects that date back to Roman times and learn about the history of glass-making in the region.4. Take a Boat TourOne of the best ways to experience the beauty of Zadar is by taking a boat tour. There are many different options available, from short tours of the city to full-day trips to nearby islands. You can see beautiful landscapes, crystal-clear waters, and even swim in the Adriatic Sea.5. Enjoy the NightlifeZadar has a lively nightlife scene that's perfect for anyone looking to have some fun after dark. There are many bars, clubs, and restaurants that stay open late into the night, so you're sure to find something that suits your tastes.Book Your Tour NowZadar is a beautiful city that offers a lot to its visitors. Whether you're interested in history, art, or just want to relax on the beach, there's something for everyone in Zadar. By following the tips in this guide, you'll be able to make the most of your time in this amazing city.