Salzburg, the fourth largest city in Austria, is renowned for being the birthplace of Mozart, its stunning baroque architecture, and its breathtaking scenery. The city never ceases to amaze visitors with its rich history and plethora of cultural experiences. Whether you're interested in exploring centuries-old castles, visiting museums and art galleries, or simply taking a leisurely stroll through the picturesque streets, Salzburg has something for everyone. In this post, we'll guide you through an amazing list of the best attractions and things to do in Salzburg that will leave you mesmerized and wanting to come back for more.
The 17 Best Fun Activities In Salzburg
The 17 Best Fun Activities In Salzburg
1. Eagle S Nest and Sound of Music Private Tour
This private tour takes you on a journey through Salzburg's captivating landscape, combining two of the most popular locations in the area, the Eagle's Nest and the original filming locations of "The Sound of Music".

After being picked up from your hotel, you will begin your tour by visiting the Palaces Leopoldskron and Hellbrunn, which were featured in the movie as the von Trapp Family House and Sound of Music Pavilion. The tour then moves on to the historical Eagle's Nest, offering a vantage point that overlooks the stunning Salzburg Lake District.

The tour continues across the border into Germany, where you can relive some of the most iconic moments from the movie in the Sound of Music Meadow. Take in the scenic views of Lake Fuschl and Fuschl Castle, as well as Lake Wolfgang and St. Gilgen.

This private tour includes admission fees, a professional guide, and optional gratuities. Enjoy the convenience of hotel pickup and drop-off, and indulge in food and drinks throughout the journey. Don't miss this opportunity to combine history and culture while experiencing some of Salzburg's most breathtaking scenery.
2. Private Hallstatt Tour
This private tour takes you on a journey through the historical Celtic spots in Hallstatt. You will have the opportunity to visit the salt mines and other significant locations in the area. After exploring Hallstatt, we will drive through the beautiful Salzburg district and take you to the mystic waterfall of Golling, which is a renowned Celtic site. In the end, we will visit the Canyon of the hammer river, which the Celtics used as a holy place. The tour includes a knowledgeable guide, driving, and a 1/2 bottle of water. It is recommended that you bring comfortable shoes and appropriate attire as the tour involves walking. Meals and entrance fees are not included in the package.
3. Salzburg City Exploration Smartphone Game for Couples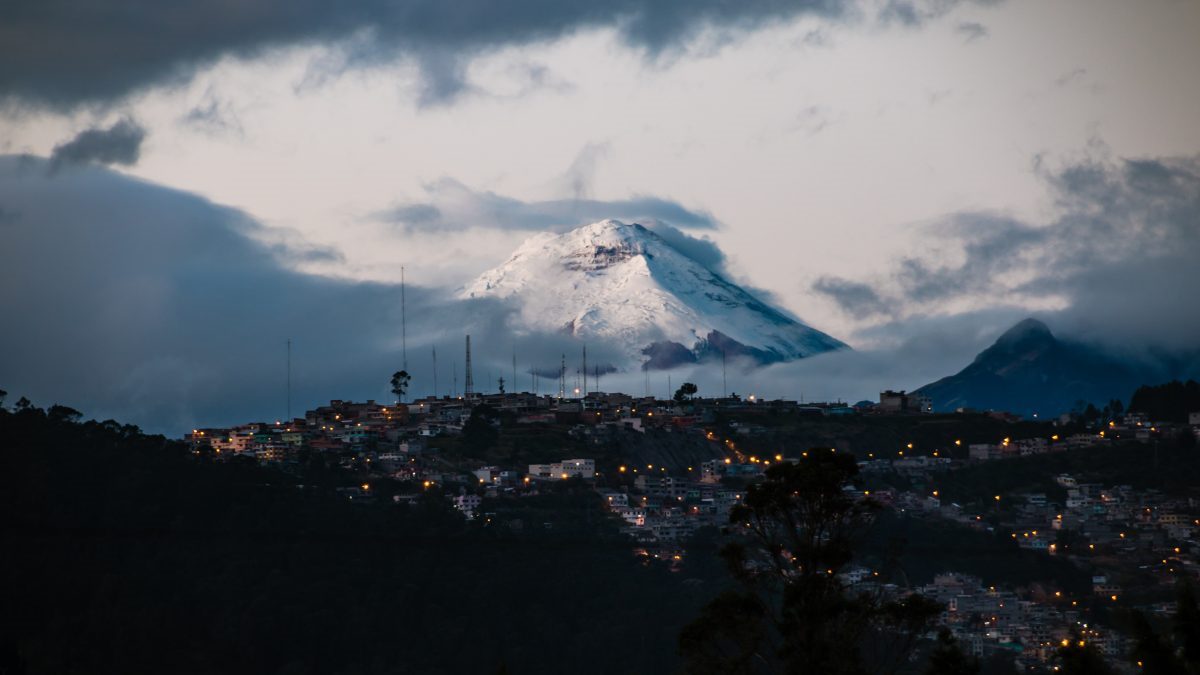 Explore Salzburg in a unique way with your significant other or best friend by taking part in an interactive smartphone game. The game aims to help you get to know each other better through fun tasks and questions. Discover the city while unlocking clues to your next destination. This is not a regular sightseeing tour; it is an immersive experience that will create new memories and deepen your bond with your partner and the city. The tour includes a city exploration couples game, interactive smartphone app, and bonus content. There will be no historical facts or boring explanations given by the live tour guide. Take a break from the real world and have fun exploring Salzburg together.
4. Salzburg Life of Mozart Private Guided Walking Tour
Discover the life and legacy of one of the world's greatest composers on the Salzburg Life of Mozart Private Guided Walking Tour. Accompanied by a licensed and experienced guide, you'll explore the birthplace of Wolfgang Amadeus Mozart, which houses original letters and memorabilia documenting his incredible achievements. You'll also visit the Mirabell Palace Complex and the Salzburg State Theater, where Mozart and his family used to attend performances.

Throughout the tour, your guide will regale you with fascinating stories and legends about Mozart's life and family. And if you choose the extended option, you'll top off your experience with a concert featuring some of the composer's most beloved music. Whether you're a seasoned classical music aficionado or a curious traveler, this tour is the perfect way to immerse yourself in the world of Mozart and Salzburg.
5. Full Day Bavarian Mountain Tour Including Eagles Nest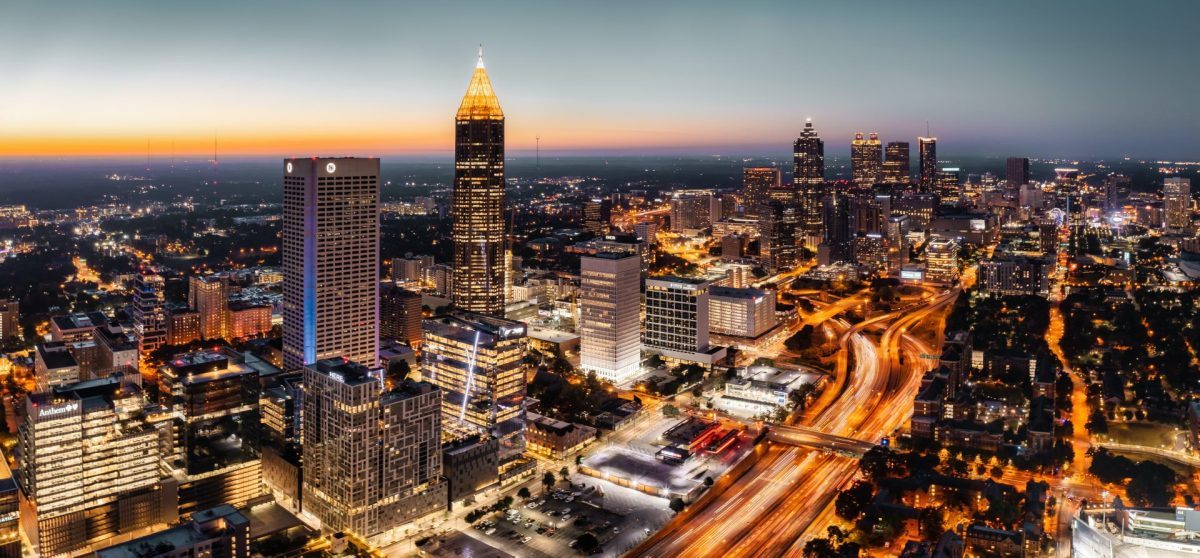 Explore the beautiful Bavarian Alps and visit Adolf Hitler's infamous World War II lairs with this full-day private tour. Your guide will pick you up from your hotel in Salzburg and take you to the Eagle's Nest retreat, where you can take in breathtaking mountain and lake scenery and experience the building's bird's-eye views. You'll also have the opportunity to explore the site of Hitler's home and the town of Berchtesgaden before choosing to visit a salt mine or cruise on Lake Königssee. This private tour is operated exclusively for your party and includes entrance fees, informative commentary from a professional guide, and private transport. After your adventure, you'll be dropped off at your hotel.
6. Original Sound of Music Tour With Schnitzel Noodles
Discover the filming locations of the famous movie, The Sound of Music, in Salzburg during a 4-hour guided tour. Follow in the footsteps of Maria and learn more about the behind-the-scenes stories from the production. Admire the breathtaking landscape of Salzkammergut and see the Gazebo where Rolf and Liesl sang "16 going on 17". Take a photo stop at Schloss Leopoldskron, visit Lake Wolfgang and the Mondsee Wedding Chapel where Maria walked down the aisle to meet the baron at the altar.

Complete your experience with an authentic 3-course Sound of Music Menu at a traditional restaurant called Herzl after the tour. Savor Schnitzel and Noodles where several music scenes were filmed. This is a perfect combination tour for any Sound of Music fans visiting Salzburg.
7. Salzburg Old Town Highlights Private Walking Tour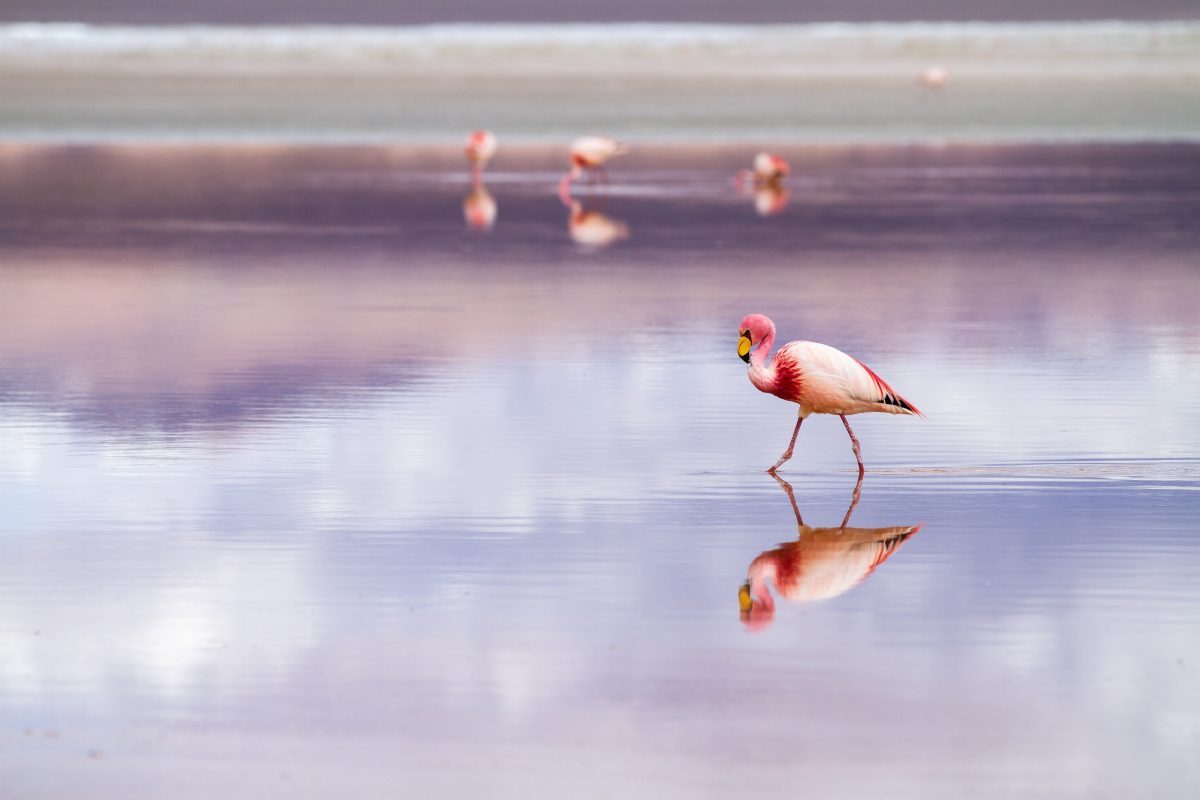 During your visit to Salzburg, take a one-of-a-kind private walking tour of the historic Old Town area with your own personal guide. Skip the crowds of tourists and enjoy the flexibility of choosing a tour duration that best fits your schedule. As you stroll along the picturesque streets, your knowledgeable guide will provide fascinating insights into the city's famed sights including the Mirabell Garden, Mozart's Birthplace, and the stunning Salzburg Cathedral. The tour includes round-trip transportation directly from your hotel and entry to top attractions such as Mirabell Palace and St. Peter's Abbey. With options ranging from a two-hour to a full-day tour, this customizable experience is sure to be the highlight of your Salzburg vacation.
8. Bavarian Alps Tour Private Tour on a Van With Magic Salzburg Tours
Discover the wonders of the Bavarian Alps on this private tour from Salzburg. You won't have to worry about driving on the winding Alpine roads as roundtrip transport is included. After a Salzburg pickup you'll travel with ease across the German Border. Your driver will take you to the Eagle's Nest Berchtesgaden Salt Mines and Lake Königssee where you can choose to go on a boat ride or just explore the local area. This convenient tour comes with Salzburg hotel pickup and drop-off included. A private tour means better access to your guide for questions and commentary on Bavarian Alps highlights. You will see the Eagle's Nest Berchtesgaden Salt Mines and Lake Königssee in one day. Live commentary on board, professional guide, hotel pickup and drop-off, all fees and taxes, and lunch are included. The tour starts at 09:00 AM and includes an optional one-hour visit to the Dokumentationszentrum Obersalzberg and a two-hour stop at Konigssee.
9. Eagles Nest Berchtesgaden Golling Waterfalls and Emerald Green Lake Fuschl
Discover the history and natural wonders of Bavaria on this private 8-hour tour from Salzburg. Visit the Berghof in Obersalzberg and take in the panoramic views of the Bavarian and Austrian Alps from Eagle's Nest. Explore the charming mountain town of Berchtesgaden and marvel at the Golling Waterfalls. The tour also includes a visit to the stunning Fuschl Castle. With hotel pickup and drop-off, a driver/guide and professional local guide, everything is taken care of for you. Travel comfortably in round-trip transportation and enjoy a personalized experience on this exceptional tour. Admission to the waterfalls is included, and the cost for the bus and elevator to Eagle's Nest is EUR 3080 per person. Join us for an unforgettable day that highlights the best of Bavarian culture and natural beauty.
10. Original Sound of Music Tour
On this half-day tour, visit the locations used during the filming of The Sound of Music in Salzburg and its surrounding countryside. Hear songs from the original movie soundtrack as your guide shows you the architectural and historical landmarks of the city and the picturesque Lake District. See Leopoldskron Palace, a place whose exterior was used as the Trapp family home and where the children were seen boating on the lake. Other stops include Hellbrunn Garden, Nonnberg Abbey, St Gilgen, and Mondsee Austria. The tour ends with free time before returning to the starting point at Mirabellplatz. Please note that itineraries are subject to change. Don't miss this opportunity to relive scenes from one of the most popular movies of all time and discover historical and architectural landmarks of Salzburg.
11. Best of Salzburg With a Licensed Guide
Experience the best of Salzburg with a licensed guide on this personalized tour. Skip the typical sightseeing tours and explore the city's most important sites exclusively with your own party. Schedule the start time that suits you best and discover top attractions such as Mozart's former home. Your knowledgeable guide will provide insights into local history and culture as you explore the city. The tour includes the English speaking guide, entrance fees, and starts at the Mirabell Fountain. If your hotel is centrally located, the meeting point can be arranged there. The tour ends at the Stift Nonnberg, after exploring seven stops including the Mirabell Palace and Gardens and Mozart's Birthplace for a total duration of approximately 2-3 hours. Note that confirmation will be received at the time of booking and this tour is not wheelchair accessible.
12. Audia Guide Salzburg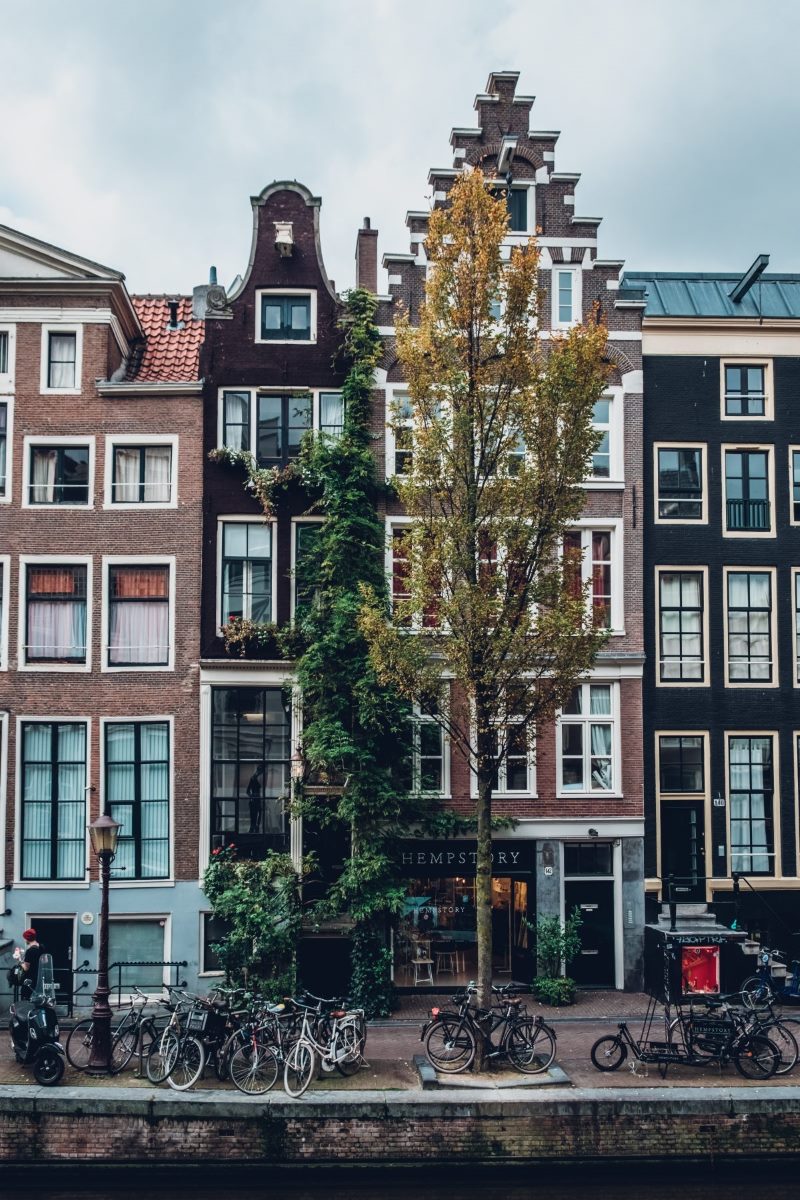 Explore Salzburg at your own pace with the Audia Guide Salzburg self-guided tour. Upon booking online, you will receive an app with an audio guide, a visual itinerary, and historical information about the city. This tour lets you discover Salzburg's top attractions including Mozart's Birthplace and the Fortress Hohensalzburg Castle. Please note that entrance tickets to any mentioned attractions will be payable at your own expense. Additionally, make sure you bring your camera to capture the panoramic views of Salzburg at the end. The meeting point is at Mirabellplatz 4, where you can start orientating yourself with the city of Salzburg. Upgrades such as lift-tickets to the panoramic view and entrance tickets to the Hohensalzburg Castle are available for an additional fee, or free with the Salzburg Card. Book now to experience the freedom of exploring Salzburg independently.
13. Skiing in Alps Private Sightseeing Routes Vienna Ski Resort Transfer
This private sightseeing transfer offers the perfect opportunity for skiing enthusiasts to explore the beautiful Vienna Ski Resort in the Alps.

You will travel in an air-conditioned and comfortable private vehicle, which includes bottled water for your convenience. All taxes, fees and handling charges are also included in the price of the tour.

If you opt for entrance fees, you will be able to explore Vienna Ski Resort to the maximum. The pickup points are customizable according to your preference, and you can arrange a specific pick-up address and time after you book the experience.

Confirmation will be received at the time of booking; infant seats are available on request. The tour is not wheelchair accessible, but service animals can be accommodated.

If you need to cancel, you can do so up to 24 hours in advance for a full refund. Don't miss out on the opportunity to ski in the beautiful Alps with this private sightseeing transfer.
14. Transfer from Salzburg to Vienna Private Sightseeing Daytrip With 2 Stops
Travel from Salzburg to Vienna in comfort with a private transfer service that offers two stops for sightseeing. Experience the best that Austria has to offer by choosing from a variety of stops including Sankt Gilgen, Hallstatt, the Mauthausen Concentration Camp, Melk, Durnstein and Kreuzenstein. An English-speaking driver will accompany you in the comfort of an air-conditioned vehicle. This private transfer is exclusively for you and your party. The package includes an air-conditioned, clean and comfortable private vehicle, all taxes, fees and handling charges, and bottled water. The pickup point is flexible and can be customized according to your needs. Drop-off point is Vienna, Austria. Hurry and book your private sightseeing daytrip transfer today!
15. Private Scenic Transfer from Salzburg to Vienna With 4h of Sightseeing
This private scenic transfer from Salzburg to Vienna is the perfect choice if you're looking for a hassle-free journey between the two cities. This private transfer service allows you to travel with ease and avoid the tourist crowds and confusing public transport options. In addition to a convenient intercity transfer, you'll also get up to four hours of sightseeing time to explore destinations such as Melk or Hallstatt along the route. The air-conditioned private vehicle is clean and comfortable, and suitable for your group size. The service includes all taxes, fees, and handling charges, as well as bottled water. Optionally, you can also include entrance fees to attractions. The pickup points are flexible, and the start time can be customized to fit your travel schedule. The drop-off point is in Vienna, Austria. Choose this private transfer service and maximize your journey time while discovering the best Austria has to offer.
16. Private Tour Salzburg City Highlights Tour
Discover the best of Salzburg on this 2-hour private tour. With a knowledgeable guide, delve into Salzburg's rich history and culture as you pass by its UNESCO-listed landmarks such as Mirabell Palace, Salzburg Cathedral, and Mozart's House. Get a chance to see iconic filming sites from 'The Sound of Music', such as the grounds near Schloss Leopoldskron. This private tour is limited to only eight people to ensure a more personalized experience. Choose from morning or afternoon departures to fit your schedule.
17. Hop on Hop Off Salzburg City Tour
See all the important sights of Salzburg on a flexible 24-hour or 48-hour hop-on and hop-off bus tour. Travel in luxurious air-conditioned coaches and enjoy an informative audio commentary in 13 languages with a complimentary headset for each seat. Get to know the city in an hour by taking a non-stop tour or hop off at any of 12 stops to discover Salzburg's attractions at your own pace. The tour loop starts at Mirabellplatz 2 next to Mirabell Gardens and University Mozarteum and you can stop off at any of the designated stops: Mirabellplatz/Mozarteum, Mozartsteg/Rudolfskai, Mozartsteg/Imbergstraße, Hanusch-Platz, and Herbert-von-Karaja. Choose between a 24-hour or a 48-hour ticket and listen to the "Sound of Music" audio commentary in English or Spanish.
The Most Frequently Asked Questions About Salzburg
Salzburg is a picturesque city located in the northern part of Austria. The city is known for its stunning architecture, rich history, and vibrant culture. As with any city, tourists often have many questions about Salzburg. In this blog post, we will answer the most frequently asked questions about Salzburg.
1. What is the best time of year to visit Salzburg?
Salzburg can be visited year-round, but the best time to visit depends on what you want to do. If you want to experience the city's stunning countryside and natural beauty, then the best time to visit is during the summer months, between June and August. If you want to experience the city's Christmas markets and winter festivities, then the best time to visit is during December.
2. How do I get to Salzburg?
Salzburg is well-connected to major cities in Europe through various airlines. The city has its own airport, Salzburg Airport, which is located 3 km west of the city center. Alternatively, you can take a train to Salzburg from major cities like Vienna, Munich, and Zurich.
3. What are the must-see attractions in Salzburg?
Salzburg is home to many famous attractions, but some of the must-see ones are:- Salzburg Old Town: The heart of Salzburg's historical center, the Old Town is a UNESCO World Heritage Site and home to many famous attractions like Salzburg Cathedral, Mozart's Birthplace, and Mirabell Palace.
– Hohensalzburg Fortress: A magnificent castle perched on a hilltop overlooking the city. It is one of the largest medieval castles in Europe and dates back to the 11th century.
– Schloss Hellbrunn: A beautiful palace with stunning gardens, famous for its trick fountains, and a popular destination for families with children.
– Salzburg Zoo: A large zoo with over 1,200 animals from all over the world, located on the slopes of Hellbrunnerberg mountain.
4. What are the best things to do in Salzburg for kids?
Salzburg has a lot to offer for families with children. Some of the best things to do in Salzburg with kids are:- Visit Salzburg Zoo: A large zoo with over 1,200 animals from all over the world, located on the slopes of Hellbrunnerberg mountain.
– Take a boat tour down the Salzach River: A leisurely boat tour down the Salzach River gives you a unique perspective of the city and its surroundings.
– Visit the Haus der Natur: An interactive museum with many exhibits about nature and science, perfect for kids of all ages.
– Explore Hellbrunn Palace: A beautiful palace with stunning gardens and famous for its trick fountains, a popular destination for families with children.
5. What are the best restaurants in Salzburg?
Salzburg has a rich culinary culture, with many restaurants offering traditional Austrian dishes like schnitzel and strudel. Some of the best restaurants in Salzburg are:- Stiegl Brauwelt: A popular brewery and restaurant offering traditional Austrian dishes and a wide range of craft beers.
– Zum Fidelen Affen: A traditional Austrian restaurant with a cozy atmosphere and delicious food.
– M32: A rooftop restaurant located on top of the Museum of Modern Art Salzburg, offering spectacular views of the city and delicious food.
– Restaurant Ikarus: A Michelin-starred restaurant located in Salzburg's Hangar-7, serving innovative and creative cuisine.
6. What is the best way to get around Salzburg?
Salzburg is a compact city and can be easily explored on foot. Alternatively, you can use public transportation like buses and trams, which are efficient and affordable. Taxis are also available but can be expensive.
How to Spend Your Time as a Tourist in SalzburgSalzburg, the city of Mozart, has a rich history, beautiful architecture, and stunning landscapes that offer plenty of opportunities for exploration and entertainment. If you are planning a trip to Salzburg and wondering what to do, the following guide will help you make the most out of your time in this wonderful city.1. Visit the Salzburg CathedralThe Salzburg Cathedral, also known as the Salzburger Dom, is a beautiful Baroque masterpiece that was consecrated in 1628. The cathedral is located in the heart of the historic city center and boasts a stunning façade, intricate frescoes, and ornate towers. Visitors can take a guided tour of the cathedral and learn about its rich history and architecture.2. Explore the Historic City CenterSalzburg's historic city center is a UNESCO World Heritage Site and a must-visit for any tourist. The center is filled with beautiful buildings, narrow streets, and charming squares that will transport you back in time. Some of the top sights in the historic city center include Mozart's Birthplace, the Mirabell Palace, and the Getreidegasse, which is famous for its traditional shops.3. Take a Stroll Along the Salzach RiverThe Salzach River flows through the heart of Salzburg and offers stunning views of the city and the surrounding mountains. Taking a stroll along the river is a great way to see the city from a different perspective and enjoy some fresh air. There are also plenty of cafes and restaurants along the river where you can stop for a drink or a bite to eat.4. Visit the Hohensalzburg FortressThe Hohensalzburg Fortress is one of the largest and best-preserved medieval fortresses in Europe. The fortress dates back to the 11th century and has been expanded and renovated over the centuries. Visitors can take a funicular up to the fortress and explore its various buildings, museums, and exhibitions. The fortress also offers stunning views of the city and the surrounding countryside.5. Take a Day Trip to the Salzkammergut RegionThe Salzkammergut region is one of the most picturesque areas in Austria and is located just a short drive from Salzburg. The region is known for its beautiful lakes, scenic landscapes, and charming towns. Hallstatt, a small town located on the shores of Lake Hallstatt, is a popular destination in the region and is known for its historic salt mine and charming architecture.6. Attend a Classical Music ConcertSalzburg is the birthplace of Mozart and has a rich classical music tradition. The city is home to several music festivals throughout the year, including the famous Salzburg Festival, which takes place in July and August. Attending a classical music concert or opera performance is a must for any music lover visiting Salzburg.7. Try Austrian CuisineAustrian cuisine is hearty and delicious and is known for its meat dishes, pastries, and desserts. Some of the must-try dishes in Salzburg include Wiener Schnitzel, Tafelspitz, Apfelstrudel, and Salzburger Nockerl. There are plenty of traditional restaurants in the city center where you can sample these dishes and experience Austrian hospitality.8. Take a Sound of Music TourThe Sound of Music, the famous musical about the von Trapp family, was filmed in and around Salzburg. Taking a Sound of Music tour is a fun way to see some of the filming locations and learn about the history behind the musical. The tour includes stops at the Mirabell Palace, the Frohnburg Palace, and the Nonnberg Abbey.Book Your Tour NowSalzburg is a beautiful city full of culture, history, and natural beauty. By following this guide, you'll be able to experience the best that the city has to offer and create memories that will last a lifetime. Don't forget to bring your camera and comfortable walking shoes, as there is plenty to see and explore in this wonderful city.