Welcome to Fuerteventura, one of the most beautiful islands in the Canary archipelago! Located in the Atlantic Ocean just 100km off the coast of Africa, this island is a true paradise for nature lovers, beach-goers, and adventure seekers. Boasting over 150 beaches, crystal clear waters, breathtaking landscapes, and a rich cultural heritage, Fuerteventura has something for everyone. In this post, we'll be exploring some of the best attractions and things to do on the island, from relaxing on secluded beaches to exploring ancient towns and trying out thrilling water sports. So pack your bags, grab your sunscreen, and get ready for an unforgettable trip to Fuerteventura!
The 10 Best Fun Activities To Do In Fuerteventura
The 10 Best Fun Activities To Do In Fuerteventura
1. Caleta De Fuste Electric Boat in Puerto Castillo
Enjoy the stunning beauty of Caleta de Fuste's bay with an unforgettable 30-minute electric boat ride. Start your adventure with a brief by the instructor about the safety rules and operation of the boat. Then, plunge into the crystal-clear waters or capture the picturesque views of the bay and Monte Castillo on camera. Caleta de Fuste is widely known for its family-friendly beach and tranquil waters, making it the perfect destination for everyone. To ensure your safety, life jackets will be provided, and a professional photographer will snap some lovely shots of your experience. Get ready for an exciting tour that you won't soon forget.
2. Costa Calma E Bike Tour
Discover the stunning south coast of Fuerteventura with the latest generation of E-bikes. This Costa Calma E Bike Tour will take you to places that are inaccessible by regular transportation. You'll be able to capture breathtaking photos of the East and West coasts of Fuerteventura. The tour starts at the company's offices in Costa Calma and will take you towards the coastline following its contours. During the tour, you'll stop at a picturesque location along the coast to click some fabulous photographs. The package also includes transfer from your hotel in Costa Calma, English-speaking guide, and an E-bike with a helmet. Experience the island's beauty with your friends and family without exerting much physical effort.
3. Fuerteventura Tour of Bodega Conatvs Vineyard With Tasting
Visit a traditional vineyard in Fuerteventura and learn about the wine-making process on a guided walking tour. The Bodega Conatvs vineyard cultivates its vines with care and produces delicious, locally-made wines. Taste some of their wines along with cheese and oil pairings during the included tasting session. Choose from a private or group tour, and immerse yourself in the vineyard's beautiful surroundings. Hear about the careful process of wine-making and bottling, and walk among the vines as you learn about how they are cultivated. A local guide will lead you on this journey, which includes transportation to the vineyard. Come and indulge in the flavors of Fuerteventura on this vineyard tour.
4. Fuerteventura Organic Farm Guided Tour With Tapas Lunch
Explore the best of a small farm operation on a guided tour of a certified organic farm in Fuerteventura. Wander through local organic farmlands, olive orchards, and a permaculture garden, and learn about the entire process of olive oil and aloe vera production. Try making your own pure aloe vera lotion to take home as a souvenir and enjoy sampling farm-fresh olive oil. Savor a delicious farm-to-table tapas meal featuring flavors from the island, such as gofio and complement it with a glass of local wine. The tour also includes a welcome glass of cava, convenient hotel pickup and drop-off, and the opportunity to meet the farm animals. Note that this tour is not suitable for people with mobility impairments. Enjoy this authentic experience and take home a ton of new knowledge about organically certified farming.
5. Lanzarote Full Day Tour from Fuerteventura
Visiting Lanzarote is a must on your vacation to Fuerteventura. Begin the day with a cruise to the island and then board a bus that will take you to the Timanfaya National Park. The Fire Mountains will leave you in awe of their fantastic landscape, and geothermal demonstrations in the Islote de Hilario will amaze you even more. You'll journey through the lava tunnel of Jameos del Agua and taste the award-winning wines of La Geria. The tour includes hotel pickup and drop-off (select hotels), lunch, official guide, ferry tickets, entrance fees to Timanfaya National Park and Jameos del Agua, and wine tasting. Wheelchair users are not suitable for this tour. Join this full day tour and make unforgettable memories.
6. Fuerteventura Corralejo Sand Dunes for Cruise Passengers
Make the most out of your time in Fuerteventura and explore the stunning Corralejo sand dunes and beaches. On this tour, you will bathe in the crystal-clear waters of the island's coves, walk along the maritime avenue of Corralejo, and discover the original shopping center El Campanario. An expert guide will be with you all the way, sharing fascinating facts about Fuerteventura's culture and past.

After arriving at the port of Puerto del Rosario, you will hop aboard an air-conditioned bus that will take you on a beautiful road journey towards the world-famous sand dunes of Corralejo. During the ride, your guide will describe the origin of the island's sand dunes and the fascinating culture of Fuerteventura. After a short 20-minute drive, the towering sand dunes of Corralejo will appear in the distance.

The first stop of the tour will be at the highest point of the sand dunes, where you can enjoy the magnificent panoramic view of the island. You will then head towards the turquoise waters of the island's coves where you can bathe and relax. Afterward, you will take a walk along the maritime avenue of Corralejo and discover the traditional shopping center El Campanario. Finally, your guide will take you back to the port of Puerto del Rosario, where your shore excursion will end.
7. Rent a Fat Bike Electric and Normal Corralejo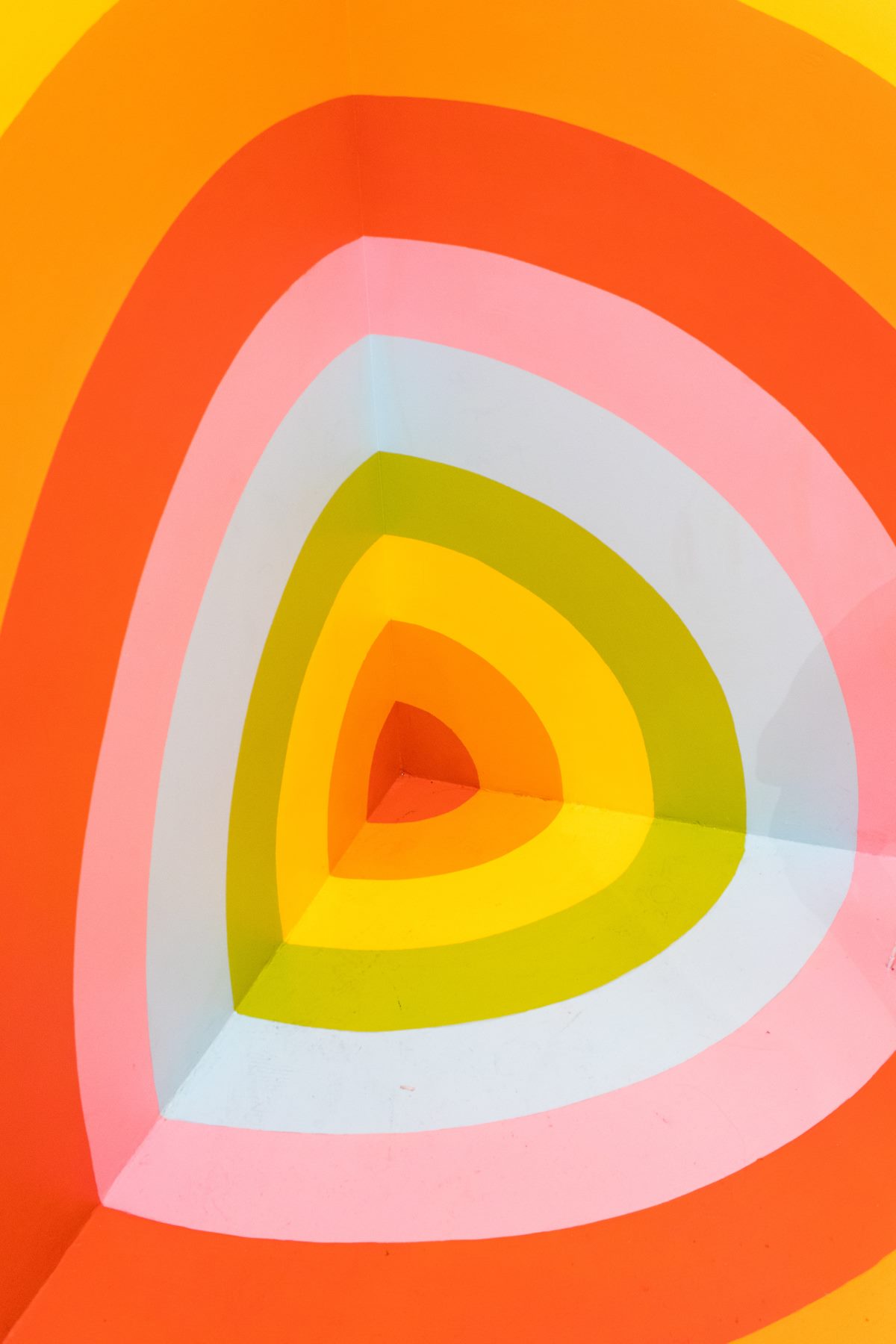 With its stunning beaches and mild weather, Fuerteventura is best explored on a bicycle. This rental offers electric mountain and mountain-tandem bikes for one to seven days so that you can explore the island at your own pace. Each bike comes with a helmet, lock, and tire repair kit. The thick tires allow for easy navigation of the island's sandy and rocky terrains. You can request a bicycle trip itinerary with top island attractions if needed. This tour is not wheelchair accessible and not recommended for people who have trouble with mobility. The meeting point will be determined according to your preference, and the activity ends at the same location. Confirmation will be received upon booking, and public transportation is nearby.
8. Corralejo Acua Water Park Entry Ticket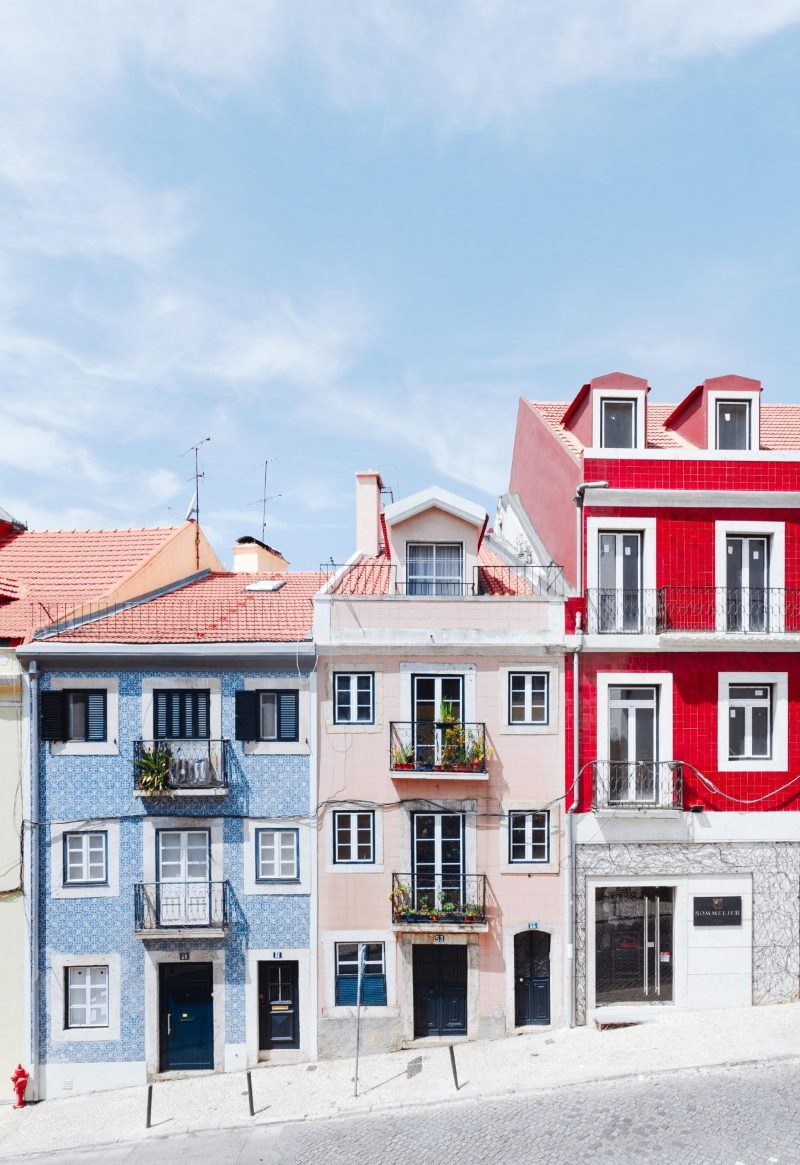 Have a fun day out with the whole family at Corralejo's Acua Water Park. This entry ticket gives you access to over 14 water attractions in the park, allowing you to slide, splash, and swoosh your way through a variety of water-based activities. Take advantage of the park's dining area, where you can enjoy a delicious meal while your kids play in the children's club. The entertainment service will keep you entertained throughout the day as you swim in one of the many available pools in the park. The ticket also includes the use of hammocks, sun umbrellas, floats, and lockers, allowing you to relax and enjoy your day at the park. Please note that this tour is not suitable for pregnant women or people with heart problems.
9. Caleta De Fuste Jet Ski Experience
Take an adrenaline-packed jet ski tour to explore the bay of Caleta de Fuste in Fuerteventura. Soak in the beauty of the beach and calm waters as you cruise across the sea with an experienced instructor. Meet your instructor and get fitted for a life jacket at the meeting point in Puerto Castillo. After a short safety briefing, hop on the jet ski and feel your adrenaline pumping as you ride across the bay. This fun tour is suitable for the whole family and includes hotel pickup and drop-off, a jet ski, a life jacket, and an instructor. Please note that this tour is not suitable for children under 5 years old or people with mobility impairments. Don't miss the chance to enjoy a thrilling and family-friendly experience in Fuerteventura's Caleta de Fuste.
10. Costa Calma Phone Adventure Date for Friends and Couples
Explore the hip area of Costa Calma in Fuerteventura with your friend or significant other on this adventure date. Your smartphone will guide you on a secret route with plenty of little tasks to solve at each location. Designed for German speakers, the creative challenges and questions will test your relationship and problem-solving skills. You will learn new things about yourselves and explore special places where the locals live. Enjoy a 3km walking trip and become the dream team by solving semi-difficult riddles and acting as a team. This adventure date is perfect for friends and couples looking to have fun and explore together.
Frequently Asked Questions About Visiting Fuerteventura
Fuerteventura is one of the most beautiful islands in the Canary Islands, Spain. The island is a fantastic destination for tourists who want to enjoy the sun, sand, and water. Tourists who visit Fuerteventura often have questions about the island, and in this blog post, we will answer some of the most frequently asked questions about visiting Fuerteventura.
1. When is the best time to visit Fuerteventura?
Fuerteventura is a year-round destination, with temperatures ranging from 20-30°C (68-86°F) throughout the year. The high season for tourism is from November to April, and if you're looking for a quiet vacation, the low season, from May to October, may suit you better.
2. Do I need a visa to visit Fuerteventura?
If you're an EU citizen, you don't need a visa to visit Fuerteventura. If you're not an EU citizen, you still may not need a visa, depending on the country you're from. You can check the requirements for your country on the Spanish Embassy website.
3. How do I get to Fuerteventura?
The easiest and most popular way to get to Fuerteventura is by plane. The island has its airport, the Fuerteventura Airport. The airport receives flights from many destinations in Europe, including the UK, Germany, Spain and Italy. You can also get to Fuerteventura by ferry from other Canary Islands.
4. What are the best things to do in Fuerteventura?
Fuerteventura is the perfect destination for beach lovers, with over 150 beaches around the island. You can also enjoy water sports, such as windsurfing, kiteboarding, and scuba diving. In addition, the island has natural parks, sand dunes, and unique landscapes that you can visit.
5. What is the food like in Fuerteventura?
The food in Fuerteventura is diverse, and you can find many international and local cuisines to try. Some of the local dishes you should try while visiting Fuerteventura include Papas Arrugadas (wrinkled potatoes served with a sauce called mojo), fresh fish, and cheese.
6. What is the nightlife like in Fuerteventura?
The nightlife in Fuerteventura is energetic and vibrant, with many bars and nightclubs in the popular beach towns. The island is known for its live music scenes and events that are hosted by local and international artists.
7. What is the weather like in Fuerteventura?
The weather in Fuerteventura is mild and sunny all year round. It's known for its long hours of sunshine, and even during the winter months and rainy season, temperatures don't drop too low.
8. How can I explore the island?
The best way to explore the island is by renting a car or motorbike. There are bus services on the island, but they can be infrequent and not very convenient. Renting a car will give you the freedom to explore the island at your own pace and on your schedule.
9. What are some cultural attractions to visit in Fuerteventura?
Fuerteventura is also rich in history and has many cultural attractions that you can visit. Some of the most famous cultural attractions include the Betancuria Museum of Archeology and Ethnography, the Casa de los Coroneles, and the Tefia Windmill Museum.
10. Is Fuerteventura a family-friendly destination?
Yes, Fuerteventura is a family-friendly destination, with many activities that children can enjoy, such as visiting the Oasis Park Fuerteventura, watching dolphins and whales on a boat trip, or spending the day at the island's many water parks. In conclusion, Fuerteventura is a top destination choice for tourists who want to enjoy beautiful beaches, a diverse culture, exciting nightlife, and scenic landscapes. We hope that this blog post has helped answer some of the most frequently asked questions about visiting Fuerteventura. Don't forget to include this beautiful island on your travel bucket list.
How to Spend Your Time as a Tourist in Fuerteventura
Are you planning a trip to Fuerteventura soon? This island is known for its stunning beaches, great weather and water sports. There is so much to see and do in Fuerteventura, and it can be difficult to decide how to spend your time. In this post, we will give you some ideas on what to do in Fuerteventura, so you can make the most of your trip.
1. Visit the Stunning Beaches
Fuerteventura is known for its breathtaking beaches, so it would be a shame to miss them during your trip. Corralejo, Jandia and Costa Caleta are just some of the beaches that you can visit while on the island. Each beach has its own unique features, so you can choose which one to visit based on what you're looking for.Corralejo is perfect for families, as it has calm waters and plenty of facilities, including restaurants, bars and shops. Jandia, on the other hand, is great for water sports enthusiasts, with opportunities for surfing, windsurfing and kitesurfing. Costa Caleta is perfect for those who want a calm environment, as it has calm waters, soft sands, and is sheltered from the winds.
2. Explore the Natural Landscapes of the Island
If you love nature, don't miss the opportunity to explore the incredible natural landscapes that Fuerteventura has to offer. The island is home to vast sand dunes, rocky cliffs and stunning volcanic formations. One of the best places to see the sand dunes is in Corralejo Natural Park, which is a protected area with stunning views of the dunes and the sea. A car tour around the northern coast of the island is a great way to see these landscapes, as well as El Cotillo and its surrounding beaches, La Playa de Ajuy, Cofete or Los Molinos.
3. Take a Boat Trip
One of the best ways to see the island is by boat. There are many boat trips available from Corralejo, Caleta de Fuste, Morro Jable, and other places around the island. You can choose between snorkeling, fishing or dolphin watching, amongst others. A boat trip is also a great way to see the natural landscape of the island from a different perspective.
4. Visit the Local Markets
Fuerteventura has a lively market scene, with markets taking place throughout the island. Here, you can find local crafts, souvenirs, fresh produce and much more. One of the most famous markets is the weekly market in the town of La Oliva, which takes place on Saturdays.
5. Experience the Local Cuisine
Don't forget to experience the local cuisine while you're in Fuerteventura. The island is known for its fresh seafood, goat cheeses, and Mojo sauces. There are plenty of restaurants on the island where you can try the local specialties. In addition, the island has several wineries that offer wine tasting tours. Popular food places include Cofete Beach Bar, Los Almendros, La Taberna de Nino, and Casa Santa Maria.
6. Practice Water Sports
Fuerteventura is a true paradise for water sports enthusiasts, with perfect conditions for surfing, windsurfing, kitesurfing and diving. The island has a great variety of certified schools where you can learn these sports, with experienced instructors. Some of the best places to practice water sports are Corralejo, Jandia, and El Cotillo.
7. Attend a Local Festivity or Carnival
Throughout the year, Fuerteventura celebrates various festivities and carnivals, which are a great way to immerse yourself in the local culture. One of the most famous festivities is the Feast of San Juan, which takes place in Corralejo every June. During this festival, locals light bonfires on the beach and dance around them.
Book Your Tour Now
Now you know some of the best things to do while on vacation in Fuerteventura. There are so many activities to choose from, whether you love nature, water sports, or cultural events. Make sure to plan your itinerary carefully so you can experience as much as possible on this beautiful island. Don't forget to take pictures to keep those memories alive forever!
Share This Article with Your Friends
If you found this article helpful, your friends might appreciate it too. Click on any of the social share buttons below to share it with them and spread the knowledge.