Vienna is a city of art, music, and history, and there is no better way to experience it than by visiting its museums. Vienna has a staggering number of museums, each with a unique collection and story to tell. From the classical art museums to the contemporary art galleries, to the historic houses that give a glimpse into the past, there is something for everyone. In this post, we will take you on a journey through the best museums in Vienna, highlighting their must-see exhibits and what makes them so special. So, whether you're a history buff, an art enthusiast, or just looking for a fun afternoon, we have got you covered. Let's get started!
The 5 Funniest Museums in Vienna
The 5 Funniest Museums in Vienna
1. Vienna Chocolate Museum Tour Make Your Own Chocolate Bar
Discover the origins of cacao and experience the art of chocolate-making with a visit to the Vienna Chocolate Museum. Learn about the history of chocolate, from its discovery by the ancient Aztecs to the modern-day manufacturing process. Taste the original "Xocolate" drinking chocolate as created by the Aztecs and sample a variety of chocolates during the tour.

The highlight of this experience is the chance to make three unique chocolate bars and decorate them with a variety of toppings using a professional chocolate tempering machine. Don't worry if you've never cooked before, everything you need is provided, including ingredients and recipes. You will feel like a pro in no time!

The interactive museum provides a fun and educational experience for all ages. After the tour, enjoy some complimentary tapas and drinks at the museum café. This is the perfect activity for chocolate lovers and those looking for a unique and unforgettable experience in Vienna. Book your visit now and satisfy your sweet tooth!
2. Albertina Museum Tickets Vienna
In the heart of Vienna sits the Albertina Museum, an iconic urban wonder with a permanent collection featuring the most prominent artistic styles from French Impressionism, German Expressionism, and Russian avant-garde movements. The museum's focus is on Austrian art but also includes works by Monet, Degas, Chagall, and Kokoschka. Visitors can enjoy a unique presentation of numerous Picassos, ranging from his early Cubist pictures to paintings from his later experimental period. The Albertina offers temporary exhibitions of prints, drawings, and photography, with changing themes, and visitors can gain access to the Habsburg family's famous historic rooms like the Spanish Apartment, Hartmann Court, Sphinx stairs, and Hall of Muses. The visit offers the opportunity to immerse oneself in imperial flair and gain insight into the rich artistic culture of Vienna. A visit to the Albertina Museum is undoubtedly a must-see experience for anyone interested in art and history.
3. Belvedere Museum Belvedere 21
Belvedere Museum Belvedere 21 is a contemporary art museum located in Vienna that showcases a wide range of modern and contemporary art from Austria and beyond. This experience includes admission to the museum, which is wheelchair accessible and stroller accessible.

The museum is open daily from Tuesday to Sunday from 11:00 AM to 06:00 PM and on Thursdays until 09:00 PM. On Fridays, it closes at 06:00 PM. Visitors can take advantage of the museum's audio guides to learn more about its collections. There is no food or drink included with admission.

Visitors will have the freedom to explore the museum's exhibits and view the different pieces of art at their own pace.

Please note that this experience is subject to a 24-hour cancellation policy. If you cancel before 24 hours from the start time of the experience, you can receive a full refund. Unfortunately, any cancellations made within 24 hours of the start time of the experience will not receive a refund.
4. Belvedere Museum Lower Belvedere
Belvedere Museum Lower Belvedere is a must-see attraction in Vienna. The museum visit includes entry to the Lower Belvedere, which showcases an impressive collection of Austrian art spanning from the Middle Ages to the Baroque period. Admission ticket to the museum is included, and visitors have the opportunity to explore the museum's galleries at their own pace.

Please note that the meeting and pickup details are not available since the museum visit does not provide transportation, audio guides, or guided tours. However, the museum is easily accessible by public transportation. The opening hours of the museum are Monday to Sunday from 9:00 AM to 6:00 PM.

If you require wheelchair or stroller accessibility, the museum is well-equipped to accommodate your needs. The confirmation will be received at the time of booking, and you can cancel up to 24 hours in advance for a full refund. Please note that cancellations made less than 24 hours in advance of the start time will not be refunded.

Overall, the Belvedere Museum Lower Belvedere should be included in your itinerary if you are a fan of art and history. It's a fantastic opportunity to immerse yourself in Austrian culture and appreciate the country's rich artistic heritage.
5. Vienna Leopold Museum and Museum of Art History Ticket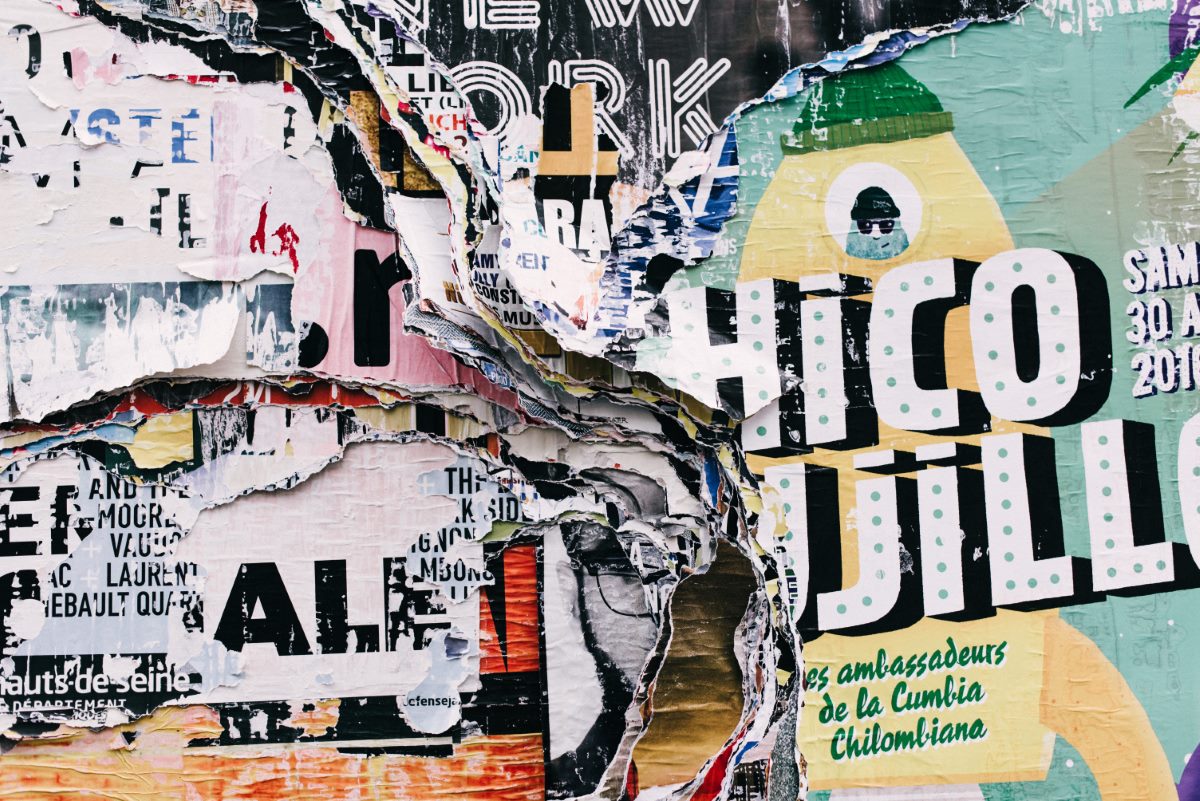 Discover two of the most prestigious museums in Austria with a single ticket. This combo ticket grants you admission to the Leopold Museum where you can admire works of art by Klimt and Egon Schiele, as well as paintings, graphics, and objects from the 19th and 20th centuries. Meanwhile, the Museum of Art History houses an impressive collection of unique art by Rubens, Rembrandt, Vermeer, Velázquez, Raffael, Tizian, and Dürer. Don't miss the opportunity to visit the newly opened Chamber of Art and Wonder and marvel at the world-famous Saliera by Benvenuto Cellini. An audio guide is included in the ticket, and a tour is available for those interested. Explore over two millennia of art in Vienna with this exceptional ticket offer.
Most Frequently Asked Questions About Museums in Vienna
Vienna is a city that has an incredible amount of history, science, art, and culture to share through its museums. Visitors to the city are often overwhelmed by the number of museums and sights to see. If you're planning a trip to Vienna, you might want to know more about the museums before you visit. Here are the most frequently asked questions about museums in Vienna.
1. What are the best museums to visit in Vienna?
Vienna has over 100 museums to choose from. The most famous museums that should be on your list include:
The Kunsthistorisches Museum: This museum houses a vast collection of art and artifacts from around the world. It's known for its impressive collection of paintings by the likes of Rubens, Caravaggio, and Vermeer.
The Naturhistorisches Museum: This museum is known for its extensive collection of minerals, fossils, and rare specimens. Visitors can also see a 29.6-kilogram meteorite and a dinosaur hall with remains of prehistoric animals.
The Belvedere Palace: This museum is home to an extensive collection of Austrian art, including works by Gustav Klimt, Egon Schiele, and Oskar Kokoschka.
The Albertina: This museum houses one of the largest and finest collections of graphic art in the world, including works by Dürer, Michelangelo, and Rubens.
The Jewish Museum Vienna: This museum traces the history of the Jewish community in Vienna from the Middle Ages to the present day. Visitors can see exhibitions on Jewish life, culture, and religion throughout history.
2. How much time should I spend in a museum?
The amount of time you should spend in a museum depends on your interests and the size of the museum. The larger museums, such as the Kunsthistorisches Museum or the Naturhistorisches Museum, can easily take half a day to a full day to explore. Smaller museums, such as the Sigmund Freud Museum or the Mozarthaus Vienna, can be visited in a couple of hours.
3. What is the best time to visit a museum?
The best time to visit a museum in Vienna is during the early morning or late afternoon, when the crowds are smaller. Avoid visiting during peak hours, such as weekends and holidays, when the museums can be crowded and you may have to wait in line to see the most popular exhibits.
4. What is the cost of admission to the museums in Vienna?
Admission to the museums in Vienna varies depending on the museum and the number of exhibitions you want to see. The average cost for adults is between 10 and 15 euros. Children, students, and seniors may receive discounts. Some museums offer free admission on specific days of the year, so it's worth checking their websites beforehand.
5. Can I take pictures inside the museums?
Most museums in Vienna allow visitors to take photographs inside, but flash photography and tripods are prohibited in many museums. Some special exhibitions may not allow photography, so always check the signs before taking pictures.
6. Do the museums provide audio guides or guided tours?
Many of the museums in Vienna offer audio guides or guided tours in several languages. Audio guides are typically available for rent at the entrance desk, and some museums offer free guided tours at specific times during the day. Check the museum's website or ask at the entrance desk for more information.
7. Are the museums accessible for people with disabilities?
Most museums in Vienna are accessible for people with disabilities. Wheelchairs are available for rent at many museums, and some offer special guided tours for people with hearing or visual impairments. Check the museum's website or ask at the entrance desk for more information.
8. Is there a museum pass for Vienna?
Yes, the Vienna Pass is a sightseeing pass that includes admission to over 60 attractions, including many museums, in Vienna. The pass is valid for 1, 2, 3 or 6 days and includes skip-the-line admission to most of the museums. It also includes a hop-on hop-off bus tour and discounts at selected shops, restaurants, and attractions.
9. How do I get to the museums?
The museums in Vienna are easily accessible by public transportation, including the metro, trams and buses. The most convenient way to get to the museums is by using the Vienna public transportation system. The Vienna Pass includes free access to public transportation within the city.
10. Are there any special events or exhibitions going on at various museums in Vienna?
Vienna´s museums offer constantly changing exhibitions and events. Some of the events are of a seasonal and cultural nature, for example, there is a special exhibition at the Kunsthistorisches Museum showcasing classic Viennese fashion. Or you can experience the Vienna Museum Night, where several museums extend their opening hours and offer special programs. Check the museum's websites for current exhibitions and events.
How to Find the Best Museum in Vienna: A Comprehensive GuideVienna is renowned for its rich cultural heritage and stunning art scene. With so many museums to choose from, it can be daunting to pick just one to visit during your trip. In this guide, we'll take you through the steps to find the best museum in Vienna for you.Step 1: Plan Your VisitThe first thing to consider when finding the perfect museum in Vienna is to figure out the logistics of your trip. Ask yourself the following questions to plan your visit accordingly:

When are you planning to visit Vienna?

How much time do you have for your visit?

Are you travelling alone or with a group?

Do you have any specific interests or preferences?

After identifying the answers to the above questions, it will be easier to find the museum that best suits your interests and preferences.Step 2: Research the Museums in ViennaOnce you have planned the logistics of your trip, it's time to research museums in Vienna. There are over a hundred museums in Vienna, so it is essential to know which ones interest you the most. Some of the renowned museums in Vienna that you shouldn't miss include:

The Kunsthistorisches Museum

The Belvedere Palace Museum

The Sigmund Freud Museum

The Naturhistorisches Museum

The Albertina Museum

The Leopold Museum

Don't forget to check out the lesser-known museums as well, which can be just as worthwhile. See the Vienna Museums website for more information about the various museums.Step 3: Determine Your InterestsAfter you've researched a range of museums, you need to decide which ones intrigue you the most. Some of the ways to find out this include:

Explore your interests: Determine which types of exhibitions, arts and artifacts pique your interest. Are you interested in modern or classical art, science, history or music?

Check reviews and ratings: Visit TripAdvisor, Google, or Yelp and read reviews about the various museums from other visitors. This will help you gain insight into the experiences of other visitors and determine which museum is worth visiting.

Consider the museums' collection: Go through articles, books or museum websites to research the collections of each museum. This will help you figure out if a particular museum has the artwork or artefacts you are most interested in.

Location of the museum: Consider your location and find museums which are easily accessible from your place of stay. This will help minimize travel time and costs.

Price of the museum: Determine which museums fit within your budget or offer student discounts, so you don't overspend on your trip.

Step 4: Purchase Tickets OnlineOnce you have determined the museum you would like to visit, it is recommended that you purchase tickets online in advance. This will save you time from waiting in long lines once you get to the museum. Online purchases usually allow you to skip the queue and save time; some online museums offer significant discounts if you purchase your tickets online. Check out the official museum websites to purchase the tickets beforehand.Step 5: Plan Your VisitAfter purchasing the tickets, plan your visit carefully. Make sure that you allow enough time to explore the museum's collections and artefacts. Decide which pieces you would like to view rather than overwhelming yourself, trying to see everything.Check the museum's website to find out the opening and closing times, as well as any special exhibitions or events planned for your visit. You may also want to check if the museum provides any guided tours or audio guides. A guided tour is an excellent way to learn about the art pieces and collections from a knowledgeable and experienced guide.Step 6: Enjoy the MuseumCongratulations! You have found the best museum to explore during your visit to Vienna. Take your time, enjoy the art and learn as much as you can. Museums can be a lot to take in, but the experience can be rewarding, educational and inspiring. Don't hesitate to ask the museum staff questions or ask for recommendations. They can give you helpful information about the museum and the artworks displayed.ConclusionIn conclusion, finding the right museum in Vienna takes a bit of effort and planning, but it is worth the effort to make sure you have an unforgettable experience. By following these simple steps, you can find the museum that suits your interests, budget and time frame. Happy exploring!