How to Plan Your 4 Day Cairo Short Break Tour
If you want to experience the ancient civilization of Egypt and the vibrant city of Cairo, then the 4 Day Cairo Short Break Tour is perfect for you. This tour covers all the famous attractions of Cairo, including the Great Pyramids of Giza, the Sphinx, and Islamic Cairo. In this guide, we will walk you through an itinerary of the tour and provide tips on how to plan your trip.
Day 1: Arrival Cairo – Welcome to land of the Pharaoh's
Upon arrival at Cairo International Airport, a tour manager will greet you and escort you to your hotel by an air-conditioned deluxe vehicle. Your tour manager will assist you with a smooth check-in process and review your holiday itinerary to establish and confirm pick-up times for each tour. Then, the rest of the day is free for you to relax and explore Cairo at your own pace.
Day 2: Egypt Pyramids Tour
Experience the highlights of Cairo with a visit to the Great Pyramids of Cheops, Chefren, and Mykerinus at Giza Plateau. Your personal guide will accompany you to the pyramid site where you can also see the majestic Sphinx and the Valley Temple. The Solar Boat in front of Cheops Pyramid (extra ticket on spot) is also an exciting option. Afterward, enjoy lunch before heading back to your hotel.
Day 3: Sightseeing Tour to Islamic Cairo and Coptic Cairo
On Day 3 of your Cairo Short Break, you'll explore both Islamic and Coptic Cairo. You'll visit the Citadel of Salah Eldin, a medieval Islamic fortification built by the Ayyubid ruler Salah Eldin. Then, you'll visit the magnificent Mohammed Ali Mosque, which is situated within the citadel. Finally, you'll stop at the Khan El Khalili Bazaar, a famous marketplace with a lively atmosphere. Afterward, you'll take a drive to Coptic Cairo for a visit to the Hanging Church, one of the most famous Coptic Christian churches in Cairo. You'll also explore the Church of St. Sergius, where the Holy Family took refuge during their flight to Egypt.
Day 4: Final Departure
After breakfast, you'll check out of your hotel and will be escorted to Cairo International Airport for your departure.
Tour Inclusions
The 4 Day Cairo Short Break Tour package includes: – Three nights' accommodation at an excellent hotel in Cairo, – All Transfers in Cairo (airport-hotel-airport) by an air-conditioned vehicle, – Personal guide, – Entrance fees to all attractions mentioned in the itinerary, – Lunch on Day 2, – Breakfast at your hotel every day, – Welcome drink at your hotel.
How to Book the Tour
To experience the best of Cairo with the 4 Day Cairo Short Break Tour, you can book the tour on GetYourGuide.com. The tour is led by an experienced guide and covers all the famous attractions of Cairo. Book the tour here and enjoy a once-in-a-lifetime experience in the land of the Pharaohs.
Final Thoughts
We hope this guide on how to plan your 4 Day Cairo Short Break Tour has been helpful. Make the most of your trip by following our itinerary and exploring Cairo's vibrant culture and ancient history. Don't forget to take lots of photos and souvenirs to remember your unforgettable journey to the land of the Pharaohs.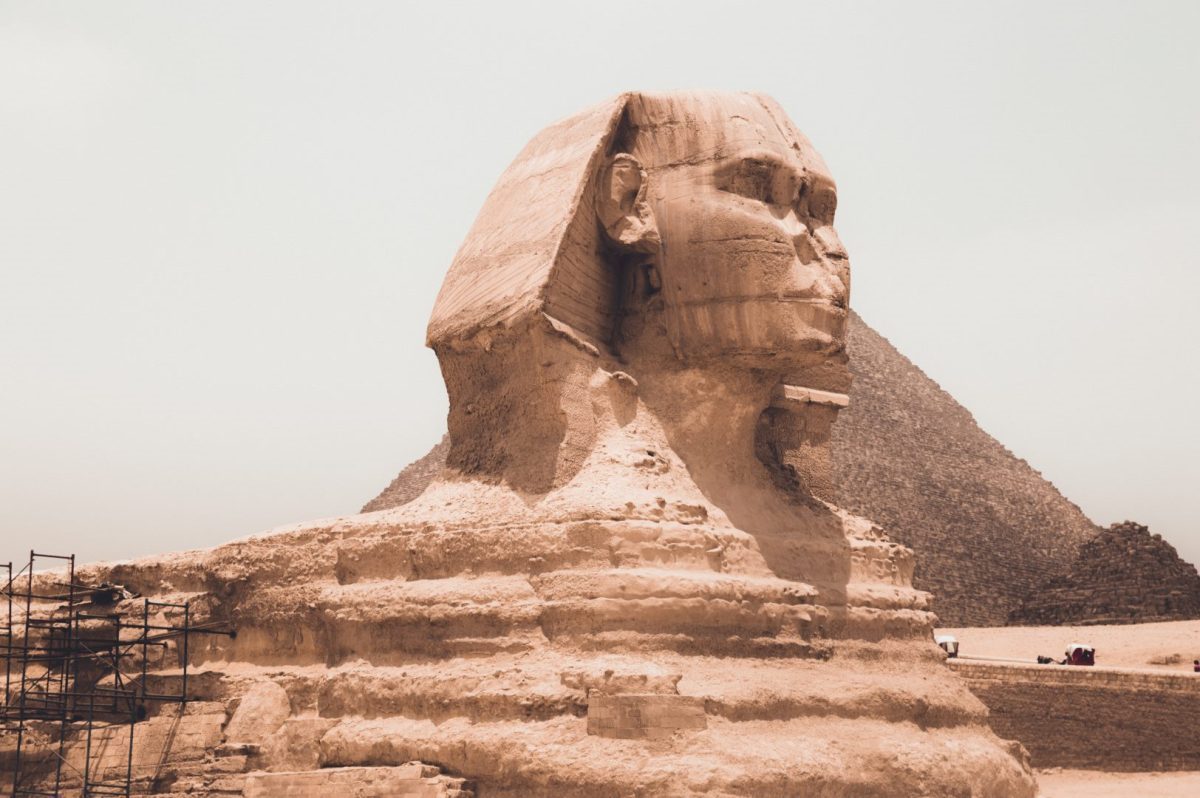 Frequently Asked Questions About Cairo
Cairo is the capital city of Egypt, and it is one of the most populous cities in Africa. It is also home to some of the most iconic structures in the world such as the Pyramids of Giza, the Great Sphinx, and the Egyptian Museum. Here are some frequently asked questions about Cairo.
1. What is Cairo known for?
Cairo is known for its ancient history, culture, cuisine, and architecture. It is home to some of the most iconic structures in the world such as the Pyramids of Giza, the Great Sphinx, and the Egyptian Museum. The city is also famous for its bustling markets, mosques, and cultural heritage.
2. What is the best time to visit Cairo?
The best time to visit Cairo is between October and April when the weather is mild and pleasant, and the humidity is low. During this time, the days are sunny, and the nights are cool. However, if you want to avoid the crowds, it is best to visit Cairo during the off-peak season between May and September.
3. What are the top tourist attractions in Cairo?
Cairo has many top tourist attractions that are worth visiting. Some of the most popular ones include:
The Pyramids of Giza
The Great Sphinx
The Egyptian Museum
The Citadel of Salah El Din
The Khan el-Khalili Bazaar
The Mosque of Ibn Tulun
4. Is Cairo a safe city for tourists?
Cairo is generally a safe city for tourists, but it is always advisable to be cautious and aware of your surroundings. Like any other major city, there is a risk of pickpocketing or theft, but violent crimes against tourists are rare. It is always advisable to use a reputable tour operator and to avoid walking alone at night.
5. What is the currency used in Cairo?
The currency used in Cairo and throughout Egypt is the Egyptian Pound (EGP). It is advisable to exchange your currency for EGP at a bank or an exchange bureau, and avoid exchanging money with street vendors or unofficial money changers.
6. What is the official language of Cairo?
The official language of Cairo is Arabic. English is also widely spoken, especially in the tourist areas. It is always advisable to learn some basic Arabic phrases to help you get by.
7. What is the best way to get around Cairo?
The best way to get around Cairo is by taxi or by using the metro. Taxis are affordable, but it is advisable to agree on the fare before starting your journey. The metro is a convenient and inexpensive way to get around the city, especially during rush hour.
8. What is the local cuisine in Cairo?
Cairo is known for its delicious cuisine, influenced by Arabian, Mediterranean, and African flavors. Some of the local dishes that are worth trying include:
Koshari – a mixture of rice, lentils, and macaroni topped with tomato sauce and crispy fried onions
Ful Medames – fava beans cooked in a spicy tomato sauce and served with bread
Shish Taouk – grilled chicken skewers marinated in yogurt and spices
Kebab – grilled meat skewers served with vegetables and rice
Mahshi – stuffed vegetables such as tomatoes, peppers, and zucchini with rice and minced meat
9. What should I wear when visiting Cairo?
Cairo is a conservative city, and it is advisable to dress modestly, especially when visiting religious sites. Women should cover their heads and wear loose-fitting clothing that covers their arms and legs. Men should also dress modestly and avoid wearing shorts or sleeveless shirts.
10. Do I need a visa to visit Cairo?
Most visitors to Cairo require a visa. It is advisable to check with your nearest Egyptian embassy or consulate to determine the visa requirements for your country. Visitors can also obtain a visa on arrival at the airport, but it is always advisable to check the visa requirements beforehand.
How to Spend Your Time as a Tourist in Cairo
Cairo is a city rich in history and culture, offering visitors an array of experiences to explore. From visiting ancient pyramids to strolling through vibrant markets, Cairo has something to offer everyone. Here is a guide on how to make the most of your time as a tourist in Cairo.
1. Visit the Pyramids of Giza
Visiting the Pyramids of Giza is a must for anyone traveling to Cairo. These ancient structures date back over 4,500 years and are an incredible feat of engineering. You can book a tour with a guide, or explore on your own. Be sure to visit the Sphinx, nearby, and explore the temples of the necropolis.
2. Explore the Egyptian Museum
The Egyptian Museum is home to over 120,000 ancient artifacts, including the treasures of King Tutankhamun. It is one of the largest museums in the world dedicated to ancient Egyptian history. You can easily spend hours wandering through the exhibits and learning about the history and culture of Egypt.
3. Walk Through the Khan el-Khalili Market
One of the oldest and most vibrant markets in the world, Khan el-Khalili offers visitors a chance to experience the sights, sounds, and smells of Cairo. You can find everything from spices and textiles to jewelry and antiques. Be sure to haggle with the vendors for the best prices.
4. Visit the Citadel of Salah El Din
The Citadel of Salah El Din is a medieval Islamic fortress that offers stunning views of Cairo. Inside the citadel, you can visit the Mosque of Muhammad Ali and learn about the history of the Ottoman Empire in Egypt.
5. Take a Nile River Cruise
A Nile River cruise is a relaxing way to explore Cairo from a different perspective. You can enjoy a romantic dinner cruise or take a day trip to see the ancient monuments from a distance. Some cruises even offer entertainment, such as belly dancing.
6. See the Coptic Museum
The Coptic Museum is located in the old Coptic section of Cairo and is dedicated to the history and culture of Egypt's Christian community. The museum contains a fascinating collection of ancient artifacts, including manuscripts, icons, and textiles.
7. Visit the Al-Azhar Mosque
The Al-Azhar Mosque is one of the most important Islamic landmarks in Cairo. It is also one of the oldest universities in the world, where students come to study Islamic law and theology. Visitors are welcome to explore the mosque, but it is important to dress modestly and remove your shoes before entering.
8. Take a Day Trip to Saqqara
Saqqara is a vast, ancient burial ground located just outside of Cairo. It is home to the Step Pyramid of Djoser, which dates back to the 27th century BC, as well as numerous other tombs and monuments. You can book a tour or take a taxi to explore the area.
9. Walk Along the Nile Corniche
The Nile Corniche is a scenic promenade that runs along the banks of the Nile River. You can enjoy a leisurely stroll while taking in views of the city skyline and the water. There are also numerous cafes and restaurants along the way where you can stop for a drink or a snack.
10. Experience the Sound and Light Show at the Pyramids
The Pyramids Sound and Light Show is a unique experience that brings the ancient monuments to life. The show features a narrated history of the pyramids and is accompanied by a mesmerizing light display. You can book tickets in advance or through your hotel.
Book Your Tour Now
Cairo is a city full of history, culture, and adventure. With so many incredible sights and experiences to explore, it can be overwhelming for visitors to know where to start. By following this guide, you can make the most of your time in Cairo and create memories that will last a lifetime.