Welcome to Medellin, Colombia – a vibrant city known for its nightlife and party scene. If you're a fan of a good pub crawl, this city has got you covered. With so many bars and clubs to choose from, it can be tough to decide which spots to hit up. But fear not, we've got you covered. In this post, we'll be taking you through some of the best pub crawls in Medellin. From hidden gems to popular haunts, we'll show you where to go to experience the best of Medellin's nightlife. So grab your friends, put on your drinking shoes, and let's get started.
The 5 Best Medellin Pub Crawls
The 5 Best Medellin Pub Crawls
1. Medellin: Party Club Crawl (Free Entries & Meet People)
Experience the buzzing nightlife of Medellin with our Party Club Crawl. This event is perfect for solo travelers, couples and groups of friends looking to meet other people while in the city. Our experienced local guides will navigate the streets of Provenza safely and take you to the best clubs in the area.

We'll start off the night at an upscale rooftop bar where you'll get to know the group you'll be partying with that night. From there, we'll move to a lounge bar where we'll dance, mingle and vibe as the night gets busier. Our next stop is a popular club with 4 different floors to explore, where the music is mainly reggaeton. Lastly, we'll visit another buzzing club with 5 floors where you'll dance to salsa and reggaeton.

All entry covers are included in this tour, so book now and join us for a night of safety, fun and great experiences in Medellin. Make new friendships and get a good feel for the city's nightlife scene.
2. 4 Hours Pub Crawl Nightlife in Medellin
Get ready to explore the vibrant nightlife of Medellin with this 4 Hours Pub Crawl tour. Meet your guide at Parque de El Poblado in front of the church iglesia de San Jose at 09:00 PM to start your adventure. Get ready to visit four of the best pubs in town, including Parque El Poblado and La House Provenza, where all admission tickets are included. Throughout the night, you'll have the chance to try various alcoholic beverages and snacks, although any additional consumption will have to be paid for separately.

Please note that only those aged 18 years and above can consume alcoholic beverages. The tour is not wheelchair accessible, but it is close to public transportation and open to most travelers. The maximum group size is 21 travelers. Additionally, if you need to cancel, please do so at least 24 hours before the start of the tour to receive a full refund.

Don't miss out on this exciting opportunity to experience the lively nightlife scene of Medellin!
3. Medellin Pub Crawl Including Food and City Tour
This excursion offers the perfect combination of sightseeing and a pub crawl in Medellín. Explore the city and its traditional Colombian life at the Pueblito Paisa, and then head over to the El Poblado and Barrio Colombia areas for a night of drinking, dancing, and mingling at various nightspots. Sample some of Colombia's delicious snacks and beverages as they are included in this tour. The tour also includes a meal and drinks, as well as a stop at the Envy Bar on the roof of the Charlee Hotel for a stunning view of the city. This is the ultimate way to experience Medellín's vibrant nightlife, and all taxes, fees, and handling charges are included in the price of the tour. The driver and guide will pick you up at your AirBnB, so be sure to provide your full address with building details. Note that gratuities are not included.
4. Live the Nightlife Rooftop Pub Crawl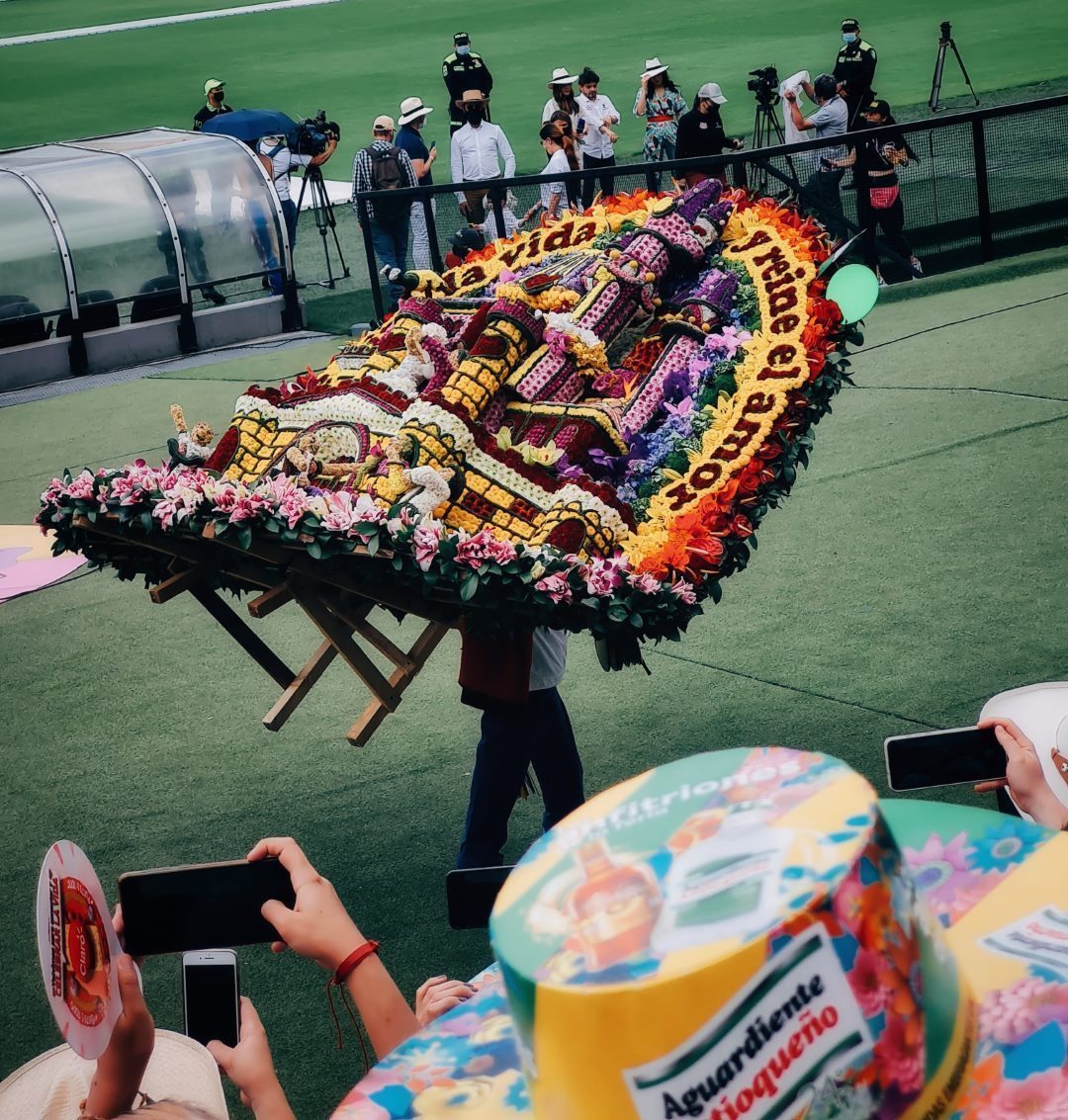 Live the Nightlife Rooftop Pub Crawl takes you on an exciting 3-hour experience in the vibrant El Poblado neighborhood of Medellín. You'll get to experience the city's famous nightlife in style, starting with a dinner and alcoholic beverages before heading out to visit some of the area's best rooftop bars and nightclubs.

With private transportation provided, you'll be able to relax and enjoy the night without worrying about transportation. The tour includes entrance to one of the best nightclubs in the area, ensuring an unforgettable night out in Medellín.

The meeting point for this pub crawl is in El Poblado, but may change so be sure to confirm the meeting point prior to the tour start time. The tour is not wheelchair accessible but is open to most travelers.

Cancellation is available up to 24 hours in advance of the experience for a full refund. Don't miss out on this chance to Live the Nightlife and experience Medellín's famous party scene.
5. Medellin: Nightlife Rooftop Pub Crawl
Discover the vibrant nightlife of Medellin with a rooftop pub crawl. Experience the stunning views of the city from the rooftops while enjoying delicious cocktails or drinks in trendy bars. This lively tour takes place on Wednesdays through Sundays and offers different activities such as dance classes, drinking games, entrance to clubs, rooftop Jacuzzis, and free drinks depending on the day you choose. Our local guide will take you to non-touristy places filled with high energy and fun vibes. Enjoy a welcome shot upon arrival and break the ice with some drinking games. Head to a games bar for a short stop where you can play for free for 10 minutes. Then, continue to two different rooftops where you can enjoy 2 for 1 cocktails, a 10% discount on bottles, and more welcome shots. Meet new people from all over the world and dance to the best reggaeton music, which has made Medellin the world capital of reggaeton. Come join us for an unforgettable night out in Medellin!
Frequently Asked Questions about Medellin
Medellin is a bustling city and the second largest in Colombia, attracting many tourists to its eclectic mix of rich history, modern buildings, and lush greenery. However, for many tourists, visiting a new city can be daunting, and they may have various questions in mind that they need to be answered before visiting. In this blog post, we will address some of the most frequently asked questions by tourists about the city of Medellin.
1. Is Medellin safe?
Medellin has had a notorious past for being a hub of drug cartels and notorious gang-related violence. However, this image is now outdated, and Medellin has undergone a significant transformation in recent years. The city has invested in various security measures, making it a safer place for tourists to visit. Like any major city, however, you should remain vigilant and exercise caution in certain neighborhoods, especially at night.
2. What's the best time to visit Medellin?
The climate in Medellin is generally pleasant and mild throughout the year with an average temperature of around 70 degrees Fahrenheit (21°C). The dry season from December to February and June to August is the best time to visit Medellin as the weather is usually clear and sunny. December is a popular month with tourists, but this also means prices may be higher during this period.
3. What are the best things to do in Medellin?
Medellin has an array of interesting things to do for tourists. Here are some of the most popular attractions:
a. Take a cable car ride to Parque Arvi
Parque Arvi is a nature reserve located on the eastern outskirts of the city. You can take a cable car ride from the Metrocable system that offers breathtaking views of the city.
b. Visit the Botero Plaza
Botero Plaza is a public space in the city center featuring several sculptures by the famous Colombian artist Fernando Botero. The sculptures are oversized figures, and visitors can interact with them by taking pictures or even climbing on them.
c. Explore the Comuna 13 neighborhood
The Comuna 13 used to be the most dangerous neighborhood in Medellin, but it has undergone a significant change in recent years. Today, tourists go to the Comuna 13 to marvel at its vibrant street art, take part in graffiti tours, and explore the local markets.
4. How is the transportation system in Medellin?
The transportation system in Medellin is known for being one of the most efficient and reliable public transportation systems in South America. The city has a world-class metro system that connects various parts of the city. You can also use buses or taxis to move around, with the Metroplús bus system being an affordable and convenient option.
5. What's the currency in Colombia, and where can I exchange my money?
The currency in Colombia is the Colombian peso (COP). You can exchange your currency at foreign exchange bureaus, banks, or even at the airport upon arrival. It's a good idea to have some cash on hand when traveling to Medellin as not all places accept credit cards.
6. What should I wear in Medellin?
Medellin is known for its mild weather, so it's best to pack light, breathable clothing that is comfortable to wear throughout the day. The dress code in Medellin is relatively casual, but it's a good idea to bring a few formal outfits if you plan on attending any elegant events or restaurants.
7. What are the traditional foods I should try in Medellin?
Medellin has an array of traditional foods that you should try when visiting the city. Here are some of the most popular dishes:
a. Bandeja Paisa
Bandeja Paisa is a traditional dish originating from the Paisa region of Colombia. It comprises several elements, including rice, red beans, chicharrón, ground beef, arepa, avocado, and chorizo.
b. Arepas
Arepas are a staple food in Medellin and are similar to cornbread. They are made from maize dough and can be served with a variety of fillings like cheese, eggs, meat, or avocado.
c. Empanadas
Empanadas are popular street food in Medellin and Colombia in general. They are small fried or baked pastries filled with meat, chicken, potatoes or cheese.In conclusion, Medellin is a vibrant city with a lot to offer its visitors. By addressing some of the most frequently asked questions, we hope this post has helped ease any concerns tourists may have about visiting Medellin. We recommend exploring the city for yourself and discovering its many hidden gems.
How to Spend Your Time as a Tourist in Medellin
If you're looking for a destination with a great mix of culture, history, nightlife, and natural beauty, then Medellin is the perfect vacation spot for you. This vibrant Colombian city is a popular tourist destination that offers endless activities and sites to explore. In this guide, you will learn about the best things to do, see, and experience in Medellin.
1. Explore the Historic and Cultural Sites
Medellin has a rich cultural and historic background, and there's no better way to experience this than by visiting the city's most significant landmarks and galleries. Here are a few must-visit places to add to your itinerary:
1.1 Parque Explora
Parque Explora is an interactive science museum in Medellin that is perfect for both adults and children. The museum features scientific exhibits, a 3D cinema, a planetarium, and a vivarium. It's a great place to spend a day exploring, learning and having fun.
1.2 Plaza Botero and Museo de Antioquia
Fernando Botero is a famous Colombian artist known for his exaggeratedly distorted sculptures. In the center of the city, you can find a large plaza filled with some of his most famous sculptures. The Museo de Antioquia is located right next to the plaza and features an impressive collection of more than 100 of Botero's works, as well as a collection of pre-Colombian and modern art.
1.3 Pueblito Paisa
Pueblito Paisa is a beautiful village located right in the center of the city. It's a replica of a typical Antioquian town and is a great spot to learn more about the history and culture of this region of Colombia.
2. Enjoy Nature and Scenery
Medellin is located in a beautiful natural valley surrounded by mountains. A great way to experience this beautiful scenery is by visiting one of the many parks and nature reserves in the area. Here are a few suggestions:
2.1 Parque Arvi
Parque Arvi is a beautiful nature reserve located just outside of the city. It's a great place to escape the hustle and bustle of the busy city streets and enjoy some fresh air and stunning views. Visitors can go hiking, camping, or even take a cable car ride to the reserve.
2.2 Jardín Botanico
Jardín Botanico is a beautiful botanical garden located in the heart of the city. The garden is filled with a wide variety of plants and trees, as well as several bird species. It's a perfect spot for nature lovers and those who want to escape the city for a few hours.
2.3 Comuna 13
Comuna 13 is a neighborhood located in the hills of Medellin that was once one of the most dangerous areas of the city. Today, it's a vibrant and colorful area that has been transformed into a beautiful art gallery. The neighborhood features colorful murals and graffiti that tell the story of the community's transformation.
3. Experience the Nightlife
Medellin is known for its lively and vibrant nightlife. The city offers a variety of bars, clubs, and restaurants that are open late into the night. Here are a few suggestions:
3.1 Parque Lleras
Parque Lleras is the heart of the city's nightlife district. This area is filled with bars and clubs that cater to both locals and tourists. It's a great place to have a drink, listen to live music, and dance the night away.
3.2 La Octava
La Octava is a trendy and elegant club located in the Poblado neighborhood. It offers a wide variety of drinks, great music, and a relaxed atmosphere.
3.3 Club 1984
Club 1984 is a popular nightclub located in the Laureles neighborhood. The club has a retro-themed ambiance, playing all the best songs from the '80s and '90s.
4. Try the Local Cuisine
Medellin offers a variety of dining options, ranging from traditional Colombian cuisine to international cuisine. Here are some local dishes and places you should try:
4.1 Bandeja Paisa
Bandeja Paisa is the most traditional dish from the Antioquia region, and it consists of a variety of ingredients, such as beans, rice, chorizo, chicharron, avocado, and fried egg. You can try it in any of the traditional restaurants in the city.
4.2 San Telmo
San Telmo is a popular meat restaurant located in the Poblado neighborhood. The restaurant serves delicious cuts of meat, such as chorizo, churrasco, and bife de chorizo.
4.3 Street Food
Finally, don't miss trying the street food stalls found throughout the city. You can find arepas, churros, empanadas, and buñuelos, among other traditional Colombian foods.
Final Thoughts
Medellin is a city that offers something for everyone, and with this guide, you can make the most out of your time. Whether you're looking for culture, nature, nightlife, or food, you won't be disappointed. With so many things to do and see, your only problem will be deciding which one to do first!