Welcome to Copenhagen, the capital city of Denmark and a haven for beer lovers from all over the world! If you're looking for a great way to explore the city's diverse and vibrant nightlife scene, then there's nothing better than a pub crawl. With that in mind, we've put together a list of the best pub crawls in Copenhagen that are sure to satisfy both newbies and seasoned drinkers alike. Whether you're after craft beer, a lively atmosphere, or a taste of local culture, we've got you covered. So, let's raise a glass to some of the best watering holes in town!
The 3 Best Pub Crawls in Copenhagen
The 3 Best Pub Crawls in Copenhagen
1. Pub Crawl Copenhagen
Get into the party spirit on an evening excursion in Copenhagen with fellow partygoers and a local guide. Meet at Nyhavn and visit at least four lively bars, where you'll mingle with locals, enjoy complimentary mixed drinks and shots, and get discounts on more drinks. Your guide will give you the inside track on Copenhagen's nightlife scene and most popular haunts. The activity lasts for four hours and includes a free shot or beer at every bar, depending on the establishment. Please note that hosts, photos, additional drinks, and gratuities are not included. The activity ends in a different location, but details will be provided. Join the Pub Crawl Copenhagen for a fun and lively evening in the city!
2. Copenhagen: Guided Pub Crawl Tour with Entrance Tickets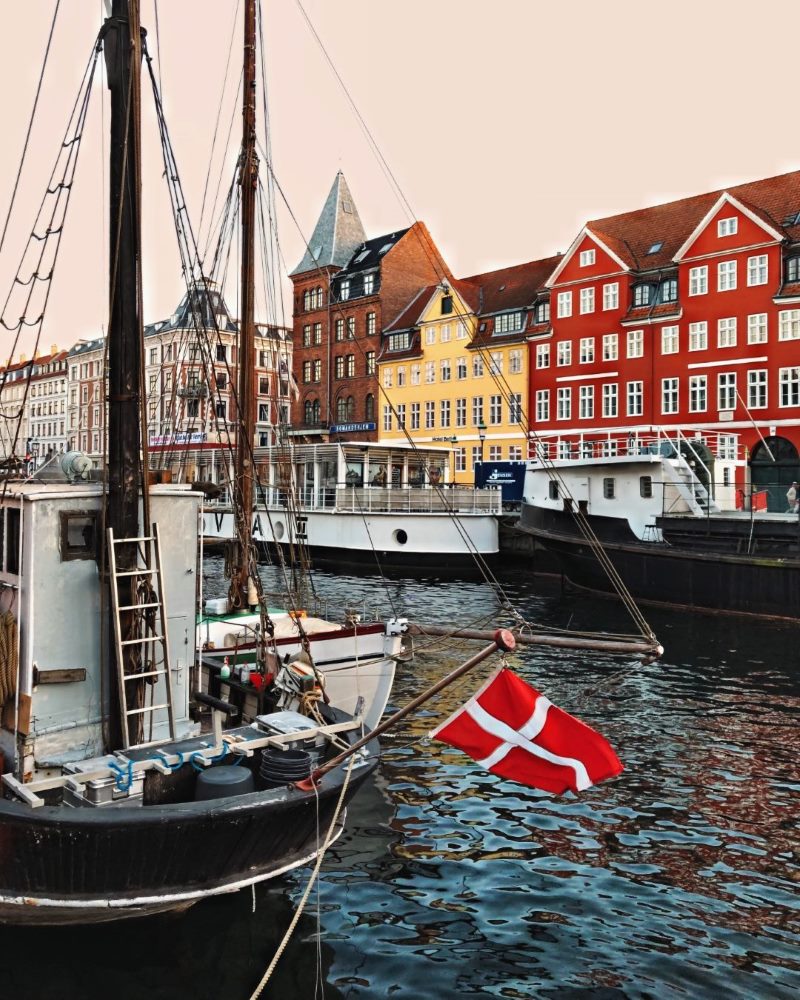 Explore the alternative side of Copenhagen's nightlife with a guided pub crawl tour. You will visit 5 unique bars in Northern Copenhagen with an international crowd. The bars range from an arcade bar where you can play old school Mortal Kombat, a bar with Ping Pong, to a craft beer bar, and finally, a one of Copenhagen's biggest nightclubs with free entrance and a dragshow. The tour lasts for 5 hours and includes photos, party guides, and free shots worth 250dkk. Join Scandinavia's biggest nightlife tour on the alternative side of the city and see the best of Copenhagen's nightlife. This tour is not suitable for people under 21 years old.
3. Copenhagen: Bar Crawl
Experience the excitement and thrills of Copenhagen's nightlife on this legendary bar crawl. Meet your party guide and fellow travelers and kick-off your night with a free welcome beer at the first venue. The tour takes you to five different bars and clubs in the heart of the city, where you can enjoy four complimentary shots and one beer. Your fun-loving guide will capture memorable photos of your unforgettable night out.

This is the ultimate bar crawl experience, perfect for party people who want to discover Copenhagen's vibrant nightlife. Party like a Viking as you join the biggest pub crawl in Scandinavia and meet amazing people from all over the world. Book now and get ready for a wild night out in the Danish capital!
The top 10 FAQs about Copenhagen
Copenhagen is a beautiful and vibrant city with a rich history, amazing architecture, and exceptional culinary scenes. As a tourist visiting Copenhagen, you might have some frequently asked questions related to the city, culture, transportation, and more. In this blog post, we have tried to answer the top 10 FAQs about Copenhagen to make your visit easier, more enjoyable, and more informed.
1. What is the best time of year to visit Copenhagen?
The best time to visit Copenhagen depends on your preferences and circumstances. However, the months of May to August are the most popular time for tourists to visit Copenhagen as the weather is mild, and there are plenty of outdoor events and festivals. Additionally, the months of September to November offer fewer crowds, lower prices, and beautiful fall foliage.
2. What currency is used in Copenhagen?
Copenhagen is the capital of Denmark, and the official currency is Danish Krone (DKK). Many popular tourist spots accept credit and debit cards, but it's still advisable to carry some cash in DKK for smaller purchases.
3. What is the main language spoken in Copenhagen?
The official language of Denmark is Danish, but most Danes speak fluent English, and many other locals can speak multiple languages like German, French, and Spanish. So, you won't face any significant language barriers while traveling in Copenhagen.
4. Is Copenhagen an expensive city?
Copenhagen is one of the expensive cities in Europe, but you can still travel on a budget if you plan ahead. Accommodation, food, and transportation are the main expenses, and you can save money on them by booking in advance, using public transport, and eating at budget-friendly cafes and restaurants.
5. What modes of transportation are available in Copenhagen?
Copenhagen has excellent public transportation options like buses, metro, and trains. The city also has a bike-sharing program, and you can rent a bicycle to explore the city.
6. What are the must-visit tourist attractions in Copenhagen?
Copenhagen has several must-visit tourist attractions like Nyhavn, Tivoli Gardens, The Little Mermaid statue, Rosenborg Castle, and Christiania. You can also explore the canals, museums, cafes, and parks, all of which have their unique charm.
7. What is the nightlife like in Copenhagen?
Copenhagen has a vibrant nightlife, and locals love to party. You'll find plenty of pubs, bars, and nightclubs in popular areas like Vesterbro, Nørrebro, and Christiania. However, the city has strict laws regarding drinking and smoking, so be mindful of that.
8. What food is Copenhagen famous for?
Copenhagen has an excellent culinary scene, and the city is famous for its Danish smørrebrød open sandwiches, rye bread, meatballs, and Flødeboller (chocolate marshmallow treats). The city also has several Michelin-starred restaurants that offer unique and delightful dining experiences.
9. What is the weather like in Copenhagen?
Copenhagen has a temperate oceanic climate, and the city experiences mild weather throughout the year. Summers are pleasant, with temperatures ranging from 15°C to 25°C, and winters can be chilly, with temperatures dropping below freezing. So, make sure to pack weather-appropriate clothes as per your travel dates.
10. Are there any customs or cultural practices I should be aware of while visiting Copenhagen?
Danes are generally friendly and easy-going people, and you won't face any significant cultural barriers while visiting Copenhagen. However, it's advisable to respect their customs and practices like punctuality, personal space, and not making noise in public places.
How to Spend Your Time as a Tourist in CopenhagenCopenhagen is a beautiful city with plenty of attractions and things to do. The following guide will give you insights into how to spend your time as a tourist in Copenhagen.1. Visit the Little Mermaid StatueThe Little Mermaid statue is a famous attraction in Copenhagen. The statue is situated on a rock by the water and represents a character from a Danish fairytale. You can take pictures and learn about the history of the statue.2. Take a Canal Boat TourOne of the best ways to see Copenhagen is by taking a canal boat tour. The tour will take you through the city's canals, where you will see some of the city's oldest and most beautiful architecture. It is also a great way to learn about Copenhagen's history and culture.3. Explore Tivoli GardensTivoli Gardens is a popular amusement park that was founded in 1843. The park has plenty of rides, gardens, and attractions, making it an excellent spot for families and thrill-seekers. Tivoli Gardens is also a great place to enjoy traditional Danish food, making it a perfect spot for lunch or dinner.4. Visit the Rosenborg CastleThe Rosenborg Castle is a stunning Renaissance castle and is one of Copenhagen's most beautiful attractions. The castle serves as a museum, and you can see the Danish crown jewels and other historical artifacts. The castle is a must-visit attraction for history buffs.5. Check out NyhavnNyhavn is one of Copenhagen's most beautiful and vibrant neighborhoods. The area is known for its colorful houses, canals, and restaurants. You can take a walk, have a drink, and enjoy the view of the harbor. Nyhavn is also a great spot for taking pictures.6. Explore ChristianiaChristiania is a unique and alternative neighborhood in Copenhagen. It is a self-governing community famous for its liberal values and counterculture vibe. You can explore the area on foot and experience the alternative way of living.7. Visit the National Museum of DenmarkThe National Museum of Denmark is the largest museum in Denmark and is dedicated to the country's history and culture. The museum has an extensive collection of art, artifacts, and exhibitions. You can learn about the Vikings, the Danish monarchy, and many other topics.8. Take a bike tourCopenhagen is a bike-friendly city, and taking a bike tour is one of the best ways to experience the city. You can rent a bike or join a guided tour and explore Copenhagen's streets and neighborhoods. It is also a great way to stay active while on vacation.9. Visit the Round TowerThe Round Tower is one of the oldest observatories in Europe and is a popular attraction in Copenhagen. You can climb up to the top of the tower and enjoy stunning views of the city. You can also see the old university library and a beautiful church.10. Experience New Nordic CuisineDenmark is famous for its New Nordic Cuisine, which is a modern take on traditional Scandinavian food. You can visit some of Copenhagen's best restaurants and try some of the delicious dishes. It is a unique and tasty way to experience the city's culture.Book Your Tour NowCopenhagen is a beautiful and vibrant city with plenty of attractions and things to do. The above guide will help you plan your visit and make the most of your time in the city. Whether you are into history, culture, or food, Copenhagen has something for everyone.