Welcome to the Mile High City, where the expansive blue skies and picturesque mountains leave you breathless. But there's more to Denver than just its natural beauty. Once the sun goes down, the city comes alive with the vibrant pub scene. From laid-back brewpubs to trendy cocktail bars, Denver has it all. And what better way to experience it than by embarking on a pub crawl? In this post, we'll introduce you to the best pub crawls in Denver, taking you on a journey through the city's most exciting neighborhoods and watering holes. Get ready for a night to remember as we explore the diverse and ever-growing bar scene in the Mile High City.
The 7 Best Pub Crawls in Denver
The 7 Best Pub Crawls in Denver
1. Denver: RiNo Beer and Graffiti Tour
Explore Denver's RiNo district and discover the historic warehouses and factories that have been transformed into restaurants, galleries, and brewpubs. This guided walking tour takes you through the vibrant art scene, showcasing street art murals by local artists with stories told by a friendly local guide. Along the way, you'll stop at some of the district's best breweries, tasting beer samples and savoring a range of craft beers and ciders. Visit a brewery started by former punk-rockers and taste 10 beer samples or sip a German-style pilsner from one of America's top craft lager makers. Don't miss the chance to try one of the nation's most popular sour-ales, the Sippin' Pretty, and take home a tasting glass souvenir to remember the experience. Please note that this tour is not suitable for those under 21 years of age.
2. Denver: Discover Cocktail Culture and History
Embark on a journey through Denver's rich history and vibrant cocktail culture with this guided tour starting at the heart of the city Union Station. Your local guide will provide an overview of Denver's early days and the city's relationship with alcohol from the prohibition era to the present day.

As you explore the Lower Downtown neighborhood known as LoDo you'll discover the historic Larimer Square, the city's first commercial district first block and home to Denver's first residence and city hall. Despite its rich history, the area is now bustling with trendy bars and restaurants and remains a popular spot for locals and visitors alike.

Follow your guide as you stroll through the streets and mysterious alleyways to discover Denver's modern-day speakeasies, historic bars, and local joints. You'll have the opportunity to taste classic and modern cocktails and learn about the fascinating backgrounds of Prohibition-era cocktails.

The tour is operated by a Certified B Corp and Carbon Neutral Tour, ensuring that your experience is both sustainable and responsible. With a local guide to lead you through the city's vibrant cocktail culture, you'll discover the best bars and pubs in Denver from a local's perspective.
3. Wild West Pub Crawl in Golden
Experience the Wild West spirit of Golden with this pub crawl tour! Your tour guide will meet you at the main entrance to Golden City Brewery or you can ask the host or bartender to point you to the nearest storytelling cowboy. The tour includes alcoholic beverages, a Golden bandana, and snacks. You'll visit four different breweries, including the Golden City Brewery and the Mountain Toad Brewing. All breweries and parking on the tour are within a few blocks of each other, so there's no need to worry about transportation. The tour doesn't take you away from the last brewery, giving you some time to sit down and enjoy the weather and your brew. You can cancel up to 24 hours in advance, and the tour is accessible for wheelchairs and strollers. Don't miss out on this Wild West Pub Crawl in Golden!
4. Haunted Denver Ghost and Pub Walking Tour – South Broadway (SoBo)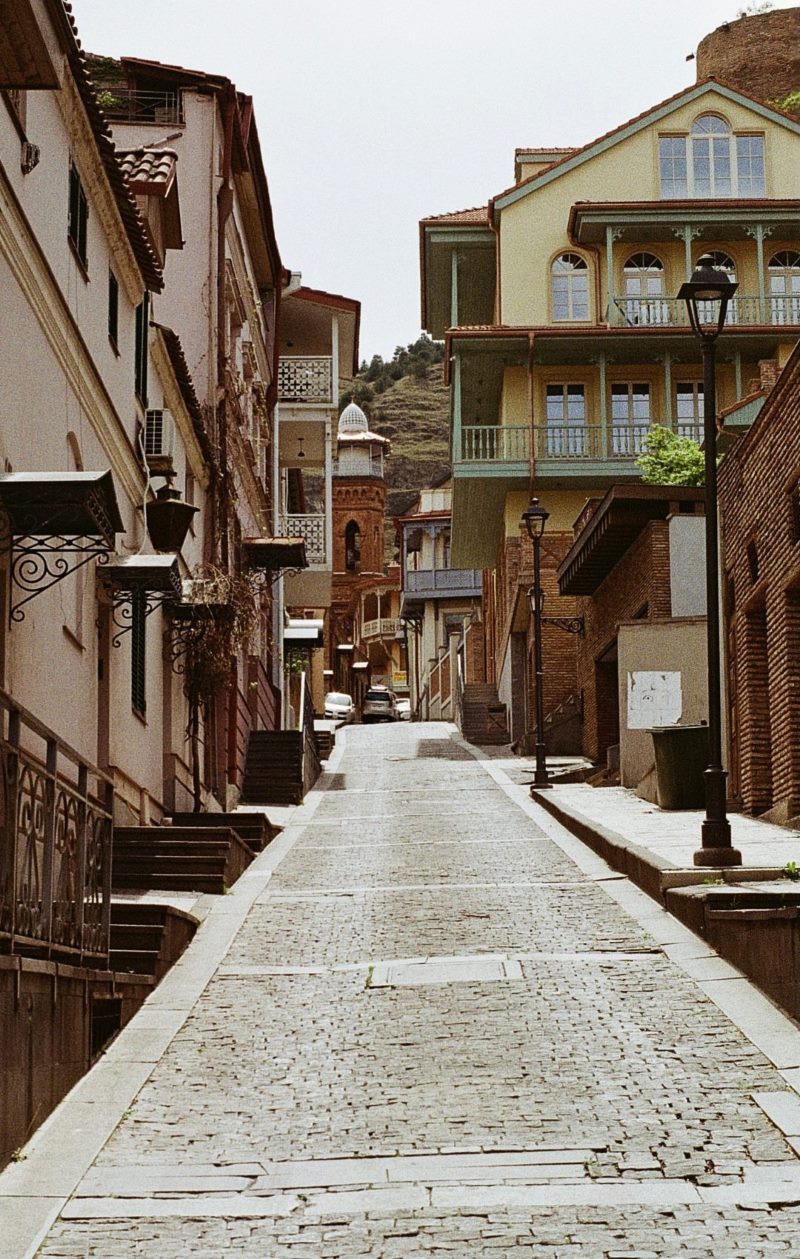 Explore one of Denver's most historic and burgeoning neighborhoods on this haunted pub crawl that seeks out local spirits- both ghostly and boozy! The tour is equipped with a costumed guide amongst a group of new friends. The crawl eliminates the guesswork by stopping at some of the area's hottest bars. Listeners of local ghost stories at several historic and haunted occurrences add a whole new layer of spookiness to the tour. The tour begins at the Denver Distillery and concludes at The Hornet. Included in the tour are visits to local historic bars for alcoholic beverages. Experience a fun and social way to get spooked in the Mile High City with a group of fellow enthusiasts.
5. 4-Hour Downtown Denver Pub Crawl
Are you ready for a fun night out in Denver? Join this 4-hour Downtown Denver Pub Crawl and experience the city's vibrant nightlife! The tour starts at Dierks Bentley's Whiskey Row and ends at Mile High Spirits. Look for the yellow 'Check In Here!' sign to meet your guide.

This tour includes visits to four popular bars, including Brothers Bar & Grill and Giggling Grizzly. Each stop lasts an hour and admission is free. You'll have the chance to try some of Denver's best alcoholic beverages and socialize with locals and other tourists.

Note that this tour is wheelchair accessible and transportation is also wheelchair accessible. If you're traveling with infants, infant seats are available. The tour is also stroller accessible.

Cancellation is possible up to 24 hours in advance of the experience for a full refund. However, if you cancel less than 24 hours before the experience's start time, you won't receive a refund. Don't miss out on this fantastic pub crawl experience!
6. Haunted Denver Ghost & Pub Walking Tour – Lower Downtown (LoDo)
Explore the spooky side of Denver's Lower Downtown (LoDo) neighborhood on this small group walking tour. Led by a costumed guide, you'll visit some of the city's historic bars and hear chilling ghost stories along the way. This 2.5-hour tour offers a personalized experience with a maximum of 10 people per group. Purchase your own drinks as you explore, and enjoy alcoholic beverages as part of the tour. The tour starts at 1400 Market St inside Celtic on Market and ends at 1632 Market St. Gratuities are included in the tour price.
7. Golden Ghosts & Spirits Haunted Pub Crawl
Explore the haunted side of Golden on a 3-hour pub crawl that takes you to some of the city's most notorious bars. With an included golden bandana, you'll jump right into the action and enjoy alcoholic beverages at each location. Although this is not a paranormal investigation, the tour features the ghostly history of each bar, providing spooky stories and eerie encounters. The meeting point for this tour is Goosetown Station, where you'll gather in the living room before making your way to the haunted pubs. The tour ends at Miner's Alley, where you can choose a bar to finish your night. Be sure to park in Downtown Golden at a nearby parking garage before starting the tour. This tour is wheelchair accessible and, while not recommended for pregnant travelers or those with back problems, is open to most travelers. Don't worry about canceling, as you can receive a full refund as long as you cancel 24 hours in advance. So, come prepared to explore the haunted side of Golden and experience its ghostly past on this thrilling pub crawl.
The Ultimate Denver Tourist Guide: Frequently Asked Questions
Denver, Colorado, often referred to as the mile-high city, is nestled at the base of the majestic Rocky Mountains. It's a city that is rich in history, culture, and natural beauty. As a tourist, there's no shortage of things to do and see in Denver. Whether you're an adventure seeker, a foodie, a history buff or a nature lover, Denver has something to offer. As you plan your trip to Denver, here are some frequently asked questions that might help you.
1. What's the best time of the year to visit Denver?
Visiting Denver is a year-round affair. With over 300 days of sunshine annually, you can't go wrong with a trip to Denver, no matter the season. That being said, the most popular time to visit Denver is from April to October. During this time, you can expect mild temperatures, perfect for outdoor activities. However, if you're coming for the winter sports season, the best time to visit is from November to March.
2. What's the weather in Denver like?
Denver's climate is relatively mild, with low humidity year-round. However, temperatures fluctuate significantly throughout the year. In the winter months, temperatures can drop below freezing, while during the summer, temperatures can be hot, ranging anywhere from the 70s to the high 90s. It's always a good idea to check the weather forecast before you travel to Denver.
3. How do I get around Denver?
Denver is a very walkable city, but there are several other transportation options available. The best way to get around the city is by using public transportation. Denver has an excellent bus and light rail system that can take you to almost every corner of the city. There are also bike-sharing programs, taxis, and ride-sharing services like Uber and Lyft available.
4. What are the must-see attractions in Denver?
There are several must-see attractions in Denver, including the Denver Art Museum, the Colorado State Capitol, and the Denver Botanic Gardens. Other popular attractions include the Denver Zoo, the Red Rocks Amphitheater, and the Denver Museum of Nature and Science. And, of course, a visit to the famous Rocky Mountains is a must-do!
5. What are some outdoor activities to do in Denver?
Denver is a city that boasts abundant outdoor activities. Some of the most popular outdoor activities include hiking, biking, skiing, and snowboarding. If you're looking for a unique experience, try fly-fishing, hot air ballooning, or white-water rafting.
6. What about the food scene in Denver?
Denver has a diverse and innovative food scene, featuring everything from gourmet food trucks to farm-to-table restaurants. Some of the most popular cuisine types in Denver include Mexican, Asian Fusion, and American gastropubs. Be sure to check out the local craft brewery scene as well!
7. How safe is Denver for tourists?
Denver is generally a safe city, but like any major city, it's essential to take normal precautions to stay safe. Most violent crimes in Denver occur in the suburbs or areas bordering the city. As a tourist, you should avoid walking alone at night and be aware of your surroundings, especially in popular tourist areas.
8. What are some fun events and festivals in Denver?
Denver is a city that hosts several fun events and festivals throughout the year. Some of the most popular events include the Great American Beer Festival, the National Western Stock Show, and the Cherry Creek Arts Festival. Additionally, Denver hosts several music festivals, including the Underground Music Showcase and the Global Dance Festival.
9. What's the nightlife scene like in Denver?
Denver's nightlife scene is vibrant and diverse, featuring everything from hip speakeasies to upscale cocktail bars. Some of the most popular nightlife areas in Denver include the Lower Downtown (LoDo) district, the RiNo arts district, and South Broadway. Don't forget to check out some of the city's best live music venues, like the Bluebird Theater and the Gothic Theatre.
10. Where's the best place to stay in Denver?
Denver has plenty of excellent places to stay, catering to any budget. Some of the most popular areas to stay include the downtown area, LoDo, and the Cherry Creek neighborhood. There are plenty of hotels, motels, bed and breakfasts, and vacation rentals available. It's always best to book accommodations in advance, especially during the peak travel season.In conclusion, Denver is a city that has something to offer everyone. It's a city that's rich in history, culture, and natural beauty. Whether you're coming for the outdoor activities, the food scene, or the nightlife, you're sure to have a memorable time. Be sure to take advantage of Denver's excellent public transportation system, and stay aware of your surroundings, and most importantly, have fun!
How to Spend Your Time as a Tourist in Denver
Denver is one of the most visited cities in the United States, attracting numerous tourists from all over the world. This vibrant and bustling metropolis, surrounded by the Rocky Mountains, offers endless possibilities to explore, learn, and have fun. In this guide, we have put together a list of activities that will help you make the most of your visit to Denver, Colorado.
1. Visit the Denver Art Museum
The Denver Art Museum is one of the largest art museums between Chicago and the West Coast. It has an impressive collection of more than 70,000 works of art, ranging from American Indian art to contemporary art. The museum is located in the Civic Center of Denver and features both permanent and temporary exhibitions. The museum is also home to the Frederic C. Hamilton Building, a work of art in itself, featuring a design made of light piercing through the building's glass walls.
2. Take a stroll in the Denver Botanic Gardens
The Denver Botanic Gardens is a 24-acre oasis featuring different botanical habitats and garden spaces. These include a Japanese Garden, a Water Garden, a Rock Alpine Garden, a Bonsai Pavilion, an Herb Garden, and a Children's Garden, among others. The Botanic Gardens is a perfect place for a peaceful and relaxing walk in the midst of nature.
3. Explore the Denver Zoo
The Denver Zoo is home to over 4,125 animals from around the world, making it one of the most popular zoos in the country. The zoo is divided into different habitats, including the African Savanna, the Tropical Discovery, the Primate Panorama, and the Predator Ridge, among others. The Denver Zoo also offers activities, events, and educational programs that make it a great place for families with kids.
4. Discover the Red Rocks Park and Amphitheater
Located just 15 miles west of Denver, the Red Rocks Park and Amphitheater is a natural wonder that will take your breath away. The amphitheater is nestled between 400-foot high red sandstone rock formations, making it one of the most unique concert venues in the world. The park also features hiking trails, picnic areas, and geological wonders.
5. Take a trip to the Mount Evans Scenic Byway
The Mount Evans Scenic Byway is the highest paved road in North America, taking you up to 14,130 feet above sea level. The 28-mile journey offers stunning views of the surrounding Rocky Mountains and alpine meadows. The road is open seasonally from late May to early October, depending on weather conditions.
6. Enjoy the Craft Beer Scene
Denver is also known as the "Napa Valley of Beer" due to its thriving craft beer scene. With over 150 breweries in the city, there is a beer for every taste. You can take a brewery tour, attend a beer festival, or simply go on a beer crawl and visit some of the most popular breweries in the city, such as Great Divide Brewing Co., Ratio Beerworks, or Renegade Brewing Co.
7. Go on a Food Tour
Denver's culinary scene has been making waves in recent years with its innovative and diverse eateries. From farm-to-table restaurants to international cuisines, there is no shortage of options for foodies. You can take a food tour and explore some of the city's best restaurants and bars, tasting local specialties along the way.
8. Visit the Colorado State Capitol
The Colorado State Capitol is a majestic building located in downtown Denver, featuring a gold-plated dome that shines in the sun. The Capitol offers free guided tours where you can learn about the history of the state and its political system. From the dome's observation deck, you can also enjoy panoramic views of the city and the mountains.
Book Your Tour Now
Denver is a city that offers something for everyone, from art lovers to foodies, nature enthusiasts to beer aficionados. With this guide, you can make the most of your visit to one of the most exciting cities in the United States. Explore, learn, and have fun in Denver!