Goa is a paradise for travelers who crave sun-soaked beaches, lip-smacking seafood, and electrifying nightlife. And when it comes to the nightlife in Goa, pub crawls are the name of the game. With its myriad of bars, clubs, and taverns, a pub crawl is the perfect way to experience the top-notch party culture of Goa. Whether you're a solo traveler on a budget or a group of friends seeking a wild night out, Goa offers some of the most eclectic and exciting pub crawls across the state. In this post, we'll be exploring the best pub crawls in Goa that are sure to leave you with lasting memories of this stunning seaside destination.
The 3 Best Pub Crawls in Goa
The 3 Best Pub Crawls in Goa
1. Pub Crawl and Local Wine Tasting Tour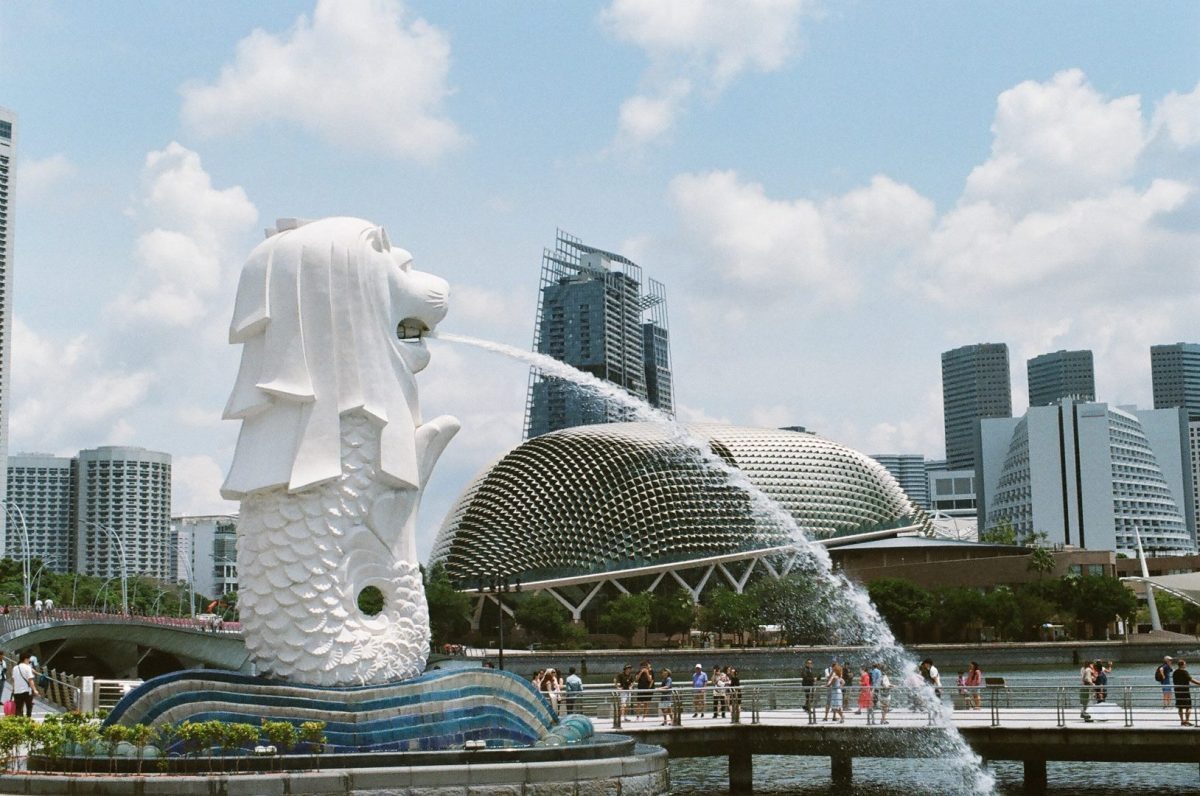 Explore the best pubs in the Goan capital with a small-group pub crawl led by a bilingual guide. During the tour, you will get a chance to engage in ice-breaker games and trivia with your fellow travelers while visiting three different pubs. Besides, the tour includes three drinks and dinner. Small group sizes ensure an intimate and fun experience. The meeting point is at Joseph Bar, and the tour ends at Soho. Total duration is about two hours.
2. Feni and Tapas – Food Trail with Tastings & Drinks by Make It Happen
Explore the vibrant food scene of Panaji on this guided group tour. Taste traditional Goan fare and learn about the local cuisine from your knowledgeable host. A highlight of the tour is trying feni, a quintessentially Goan liquor made from cashew fruit or coconut. You'll also visit local restaurants not commonly visited by tourists and try both Portuguese and Hindu Goan fare. As an added bonus, you'll visit the Church of Our Lady of the Immaculate Conception and make a stop in front of the Palace of Yusuf Adil Shah, the site of Goa's state museum. Private transportation is included, and the tour starts at the Immaculate Conception Church. Book now for a unique culinary experience in Goa.
3. Pub Crawl Goa
Uncover some of Goa's liveliest drinking spots with this small-group Panaji pub crawl. Led by a knowledgeable guide, visit three top bars in Panaji, each offering free shots, local wine, beer, and "feni" firewater. You'll also have the chance to play games, dance, and enjoy unlimited fun. This tour is the perfect way to meet new friends and embrace Goa's epic nightlife. Along the way, your guide will share great haunts, traditions, and stories that you might miss if alone. Don't miss out on the extra fun that could easily pass you by otherwise. Book your Panaji pub crawl today!
Frequently Asked Questions About Goa – Your Ultimate Travel Guide
Goa is an alluring coastal state nestled in South-Western India. It is not only the smallest state of India, but also the most popular among the tourists. Known for its pristine beaches, a unique blend of Indian and Portuguese cultures and tantalizing seafood, Goa attracts millions of tourists every year. If you're planning a trip to this beautiful place, we've put together a list of frequently asked questions to help you make the most of your vacation.
1. What is the best time to visit Goa?
The best time to visit Goa depends on your preferences. However, the peak season is between November and February, where the weather is pleasant, and the sea is calm, making it a perfect time for water sports and beach activities. The monsoon season is between June and September when the lush greenery is at its best, but it can often rain heavily. If you prefer a quieter experience and don't mind the heat, you can visit Goa during the off-season between March and May.
2. What are the must-visit places in Goa?
Goa has plenty of places to visit. Some of the must-visit places include:
2.1. Beaches
There is a long list of beaches to visit in Goa. Some of the popular ones are Baga Beach, Anjuna Beach, Calangute Beach, and Palolem Beach. Each beach has its own unique charm and activities to offer.
2.2. Churches
The Basilica of Bom Jesus in Old Goa is a UNESCO World Heritage Site and is one of the most visited churches in India. Apart from this, Se Cathedral, Church of Our Lady of the Immaculate Conception, and St. Francis of Assisi Church are some of the other famous churches in Goa.
2.3. Forts
Aguada Fort, Chapora Fort, Reis Magos Fort, and Terekhol Fort are some of the famous forts in Goa that offer a glimpse into the state's colonial past.
2.4. Wildlife Sanctuaries
If nature and wildlife interest you, then do visit the famous wildlife sanctuaries in Goa like Bondla Wildlife Sanctuary, Cotigao Wildlife Sanctuary, Mollem National Park, and Salim Ali Bird Sanctuary.
3. How can I travel in Goa?
Goa has a well-developed transport system. You can travel by buses, which are the most economical means of transport, taxis or rent a scooter or motorcycle to explore the state at your own pace. However, hiring a private car with a driver is the most comfortable and cautious way of travelling around Goa.
4. What activities can I do in Goa?
Goa has something to offer for everyone. You can relax on the beaches, indulge in water sports like parasailing, banana boat rides, jet skiing, and more, enjoy the vibrant nightlife, shop for souvenirs in the flea markets, visit the churches and forts or go on a spice plantation tour.
5. What are the famous dishes to try in Goa?
Goan cuisine is a blend of Indian and Portuguese flavours. The popular dishes to try are:
5.1. Seafood:
Goa offers a wide range of seafood delicacies like Prawn Balchao, Crab Xec Xec, and Pomfret Recheado.
5.2. Vindaloo:
A fiery red and tangy gravy made with pork, beef, or chicken, Vindaloo is a must-try dish in Goa.
5.3. Bebinca:
A traditional dessert, Bebinca, is a layered cake made with flour, coconut milk, sugar, and ghee.
6. Is Goa safe for tourists?
Yes, Goa is a safe place for tourists. However, like any other tourist destination, it is advisable to be cautious and aware of your surroundings.
7. What are the rules and regulations to follow in Goa?
Here are some rules and regulations to follow in Goa:
Do not consume alcohol on the beach.

Carry a valid ID proof at all times.

Dress modestly while visiting temples and churches.

Do not litter.

Do not indulge in any form of drugs.
8. What are the best markets in Goa for shopping?
Goa is a shopper's paradise. Some of the best markets to explore are:
8.1. Anjuna Flea Market:
Operational on Wednesdays, Anjuna Flea Market is famous for its hippie vibe and a wide range of unique products, including clothes, jewellery, footwear, and souvenirs.
8.2. Saturday Night Market:
As the name suggests, Saturday Night Market is operational on Saturdays and offers live music, food, and exclusive merchandise at a reasonable price.
8.3. Mapusa Market:
A traditional market, Mapusa Market, is famous for its fresh produce, seafood, spices, and local handicrafts.
9. Do I need a visa to visit Goa?
If you're an Indian citizen, you do not need a visa to visit Goa. However, if you're a foreign national, you need a valid visa to visit India.
10. What is the currency used in Goa, and can I withdraw money easily?
The currency used in Goa is Indian Rupees. You can easily withdraw money from ATMs located throughout Goa. It is advisable to carry some cash as smaller local shops may prefer cash transactions.
Final words
These are some of the most frequently asked questions about Goa. We hope this article was helpful in answering your queries and making your Goa travel experience a memorable one. Pack your bags, and head straight to this paradise for a perfect vacation.
How to Spend Your Time as a Tourist in Goa
Goa is a tropical paradise located in the western coast of India. Known for its sandy beaches, beautiful landscapes, vibrant culture, and rich history, Goa is a popular vacation destination among tourists. If you're planning to visit Goa soon, this guide will help you make the most of your time there. Here's how you can spend your time as a tourist in Goa.
1. Explore the Beaches
Goa is famous for its beautiful beaches that offer crystal clear water, white sand, and a beautiful sunset view. The most popular beaches in Goa include Calangute, Baga, Anjuna, and Palolem. You can rent a sunbed and spend your day sunbathing, swimming, and relaxing. If you're feeling adventurous, you can also try water sports like jet skiing, parasailing, and banana boat ride.
2. Visit Historical Sites
Goa has a rich history with a mix of Hindu, Muslim, and Christian influences. It was also a Portuguese colony for over 450 years. As a result, there are several historical sites to explore in Goa. Some of the must-visit sites include the Basilica of Bom Jesus, Se Cathedral, Fort Aguada, and Chapora Fort.
3. Experience the Nightlife
Goa is known for its vibrant nightlife with several clubs, bars, and beach parties. Some of the popular places to experience the nightlife include Tito's, Club Cubana, and Curlies. You can dance to some music, sip on some cocktails, and enjoy the beautiful beach view.
4. Enjoy Local Cuisine
Goan cuisine is a unique blend of Indian and Portuguese flavors. You must try some of the local delicacies like fish curry, vindaloo, pork sorpotel, and bebinca. You can find several beach shacks and restaurants serving the local cuisine.
5. Relax with a Spa Treatment
After all the exploration and adventure, it's time to relax and rejuvenate. Goa has several spas offering massage, ayurvedic treatments, and yoga classes. You can book a session and indulge in a relaxing experience.
6. Shop in the Flea Markets
Goa's flea markets are a shopper's paradise with a variety of items like clothes, accessories, souvenirs, and more. Anjuna's Wednesday Market and Saturday Night Market are the most popular markets in Goa.
7. Go on a Wildlife Safari
Goa has several wildlife sanctuaries like Bondla, Cotigao, and Bhagwan Mahavir Wildlife Sanctuary. You can go on a safari and spot some exotic wildlife like tigers, leopards, deer, and monkeys.
8. Attend Festivals and Events
Goa is known for its vibrant culture with several festivals and events throughout the year. Some of the popular festivals include Goa Carnival, Shigmo, and Christmas. You can witness the grand celebration and be a part of the cultural experience.
9. Take a River Cruise
Goa's picturesque rivers offer a scenic view of the Goan landscape. You can take a sunset cruise and enjoy the beautiful view while sipping on some cocktails.
Book Your Tour Now
Goa has something to offer for every kind of tourist. From beaches to wildlife, history to culture, and adventure to relaxation, Goa has it all. Use this guide to plan your itinerary and make the most of your time in Goa.
Share This Article with Your Friends
If you found this article helpful, your friends might appreciate it too. Click on any of the social share buttons below to share it with them and spread the knowledge.