Lisbon is a city that's always buzzing with energy, and one of the best ways to experience its vibrant culture is by exploring the city's bustling pub scene. With new bars and pubs popping up every day, it can be daunting to navigate the city's lively nightlife on your own. But worry not, because we've got you covered! In this post, we'll be sharing our pick of the top 5 pub crawls in Lisbon to help you discover the best spots for a tipple. Whether you're looking for a lively night out with friends or a chilled-out evening soaking up the city's unique atmosphere, these pub crawls are sure to offer an unforgettable experience. So, let's dive right in and find out which Lisbon pub crawls made the cut!
The 5 Best Pub Crawls in Lisbon
The 5 Best Pub Crawls in Lisbon
1. Lisbon: Pub and VIP Club Crawl
Discover Lisbon's nightlife scene with the help of local guides and get to know fellow travelers from around the world. Take part in Lisbon's first and biggest pub crawl visiting 3 clubs and bars throughout the night. Start the night with an hour of unlimited free beer or sangria to get the party started. Then enjoy exclusive discounts on cocktails. Meet party-loving travelers from all over the world as you visit different bars with different types of music. You'll receive 2 shots and enjoy skip-the-line entry to all venues, including a local club, with VIP entry. Please note that this tour is not suitable for children under 18 years. Come prepared to have an unforgettable night out on the town!
2. Lisbon Pub Crawl with Free Drinks
This 3.5-hour pub crawl is perfect for those who want to party the night away in Lisbon without any worries. The meeting point is Sunset Destination Hostel, from where you'll head to the rooftop Zebra Bar. Play some drinking games and enjoy the stunning view over the Tagus River. You'll get 5 free shots and 3 free beers here.
Afterward, you'll move on to the bars in Bairro Alto. Spend around 30-40 minutes at each bar, each with its own unique vibe, from live music to Latin rhythms and international sounds.
At around 02:00 AM, head to the famous Pink Street, where you'll have priority admission to a club. The tour route may differ depending on the group and the events happening. Don't miss out on the Lisbon Pub Crawl with free drinks and make unforgettable memories.
3. Lisbon: Pub Crawl Tour
Lisboa is famous for its vibrant nightlife and the Bairro Alto district is at the forefront of the city's clubbing scene. The Lisbon Pub Crawl is the perfect way to experience the nightlife of the city while mingling with other travelers. The party guides will take you through three bars in Bairro Alto, enjoying an open bar with beer, sangria or cider, and shots at the first and third bars. The tour also includes drinking games and an hour of all-you-can-drink beer or sangria. Watch the city come alive as the sun goes down and enjoy an exciting night full of music, tapas and lively parties.
4. Lisbon: Tipsy Tour Fun Bar Crawl with a Local Guide
The Lisbon Tipsy Tour is the perfect experience for those who want to meet new people, explore the wild nightlife of Lisbon, and taste delicious local drinks. The tour starts with a tipsy toast and a refreshing glass of wine, followed by fascinating stories about Lisbon's scandalous history.
You'll be taken to some of the most vibrant bars and neighborhoods in Lisbon, where you'll taste authentic Portuguese cocktails and learn the stories behind them. Experience a true "Ginjinha" drink and learn about the incredible history of this favorite drink of the city.
Throughout the tour, your local guide will show you hidden gems and provide insider tips on the best spots to enjoy Lisbon's nightlife scene. Join us for an unforgettable night of fun, culture, and drinks!
5. Lisbon Wild Pub Crawl – The first in Portugal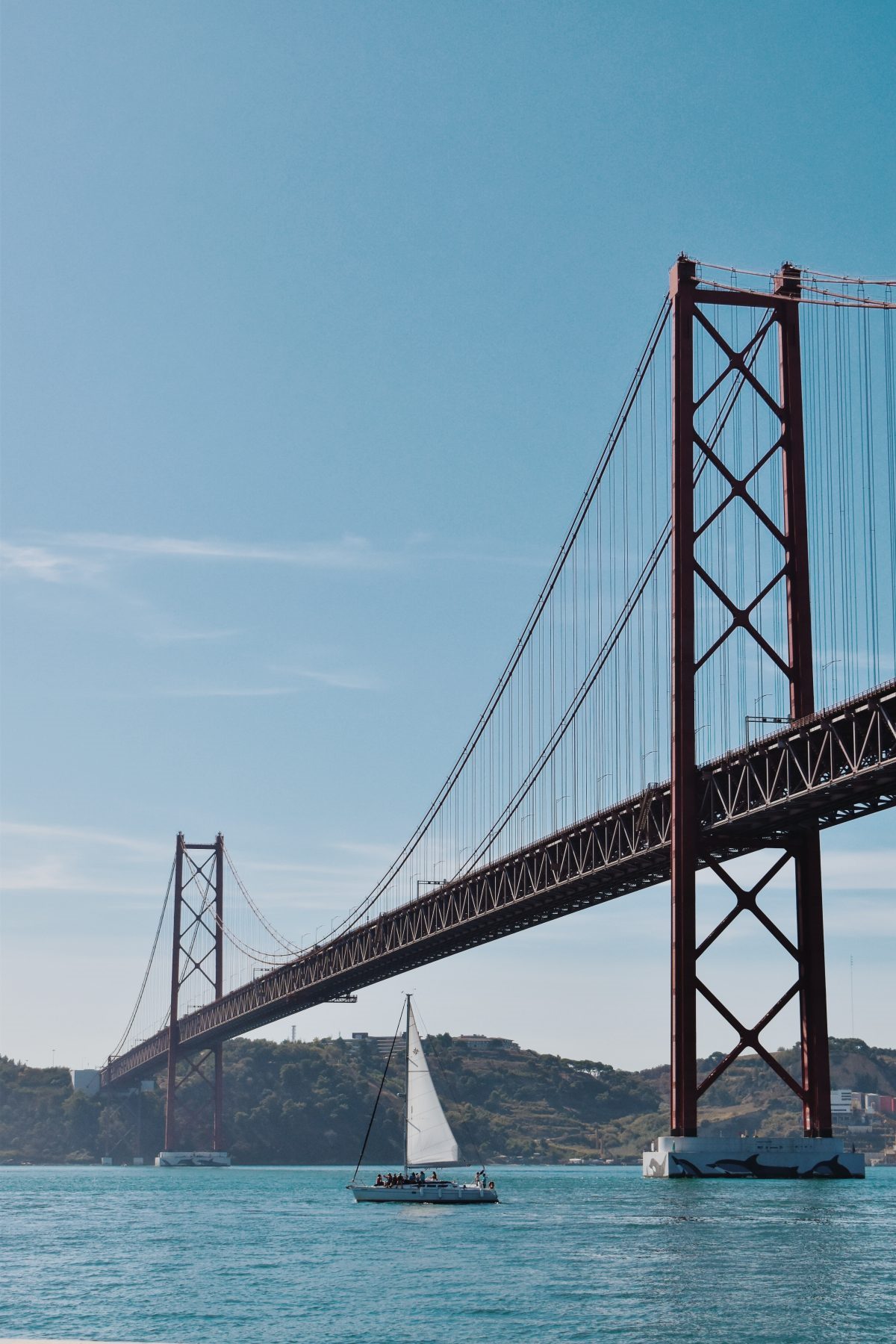 If you're looking for a wild night out, the Lisbon Wild Pub Crawl might be perfect for you. This pub crawl takes you to three lively bars where you'll get VIP entrance and free drinks, including an hour of an open bar with beer and sangria at the first bar. You'll also get a free long drink at the second bar and a free shot at the third bar. Discount tickets are available at all three bars. After enjoying the nightlife scene, you'll have the option to end your night at one of Lisbon's hottest clubs. The tour includes skips-the-line access to all three bars and one club, unlimited drinks during the open bar, a local guide, and hotel pickup. Join this tour to meet people from all over the world and dance the night away.
Frequently Asked Questions about Lisbon, Portugal
Lisbon, the capital of Portugal, is one of Europe's most vibrant and enchanting cities, with a rich history, stunning architecture, delicious food, and lively nightlife. Whether you're planning to visit soon or just want to learn more about this charming city, we've rounded up some of the most frequently asked questions about Lisbon.
1. What is the best time of year to visit Lisbon?
Lisbon is a year-round destination, with mild winters and hot summers, but the best time to visit is during the shoulder seasons of spring (March-May) and fall (September-November). The weather during these seasons is pleasant, and the crowds are fewer than during the peak summer months. However, if you're a fan of music festivals and beach parties, then the summer months are the best time for you.
2. How can I get around Lisbon?
Lisbon has an efficient public transport system, including buses, trams, metros, and trains, which is the easiest and most affordable way to get around the city. The Viva Viagem card is the most convenient ticket, which you can buy at any metro station, airport, or newspaper stand. Taxis and Uber are also readily available throughout the city.
3. What are the must-see attractions in Lisbon?
There are many attractions to see in Lisbon, but some of the top-rated ones are:
Belem Tower and Jeronimos Monastery
The Castelo de Sao Jorge (St George's Castle)
The Alfama neighborhood
The National Azulejo Museum
The Lisbon Oceanarium
4. What is the traditional food in Lisbon?
Lisbon is known for its delicious food, and some of the must-try traditional dishes are:
Bacalhau (salted cod)
Pasteis de nata (Portuguese custard tarts)
Frango piri-piri (grilled chicken with spicy sauce)
Caldo verde (kale soup with sausage)
Sardinhas assadas (grilled sardines)
5. How safe is Lisbon for tourists?
Lisbon is a safe city for tourists, with a low crime rate, but like any major city, there are some things to be aware of. Pickpocketing can be a problem in crowded areas, so keep an eye on your belongings and be alert. Also, avoid walking alone at night in secluded areas and stick to well-lit and populated streets.
6. What are the best day trips from Lisbon?
Lisbon is a great base for exploring the surrounding areas, and some of the best day trips are:
Sintra (for its stunning palaces and gardens)
Cascais (for its charming beach town vibe)
Obidos (for its medieval castle and winding streets)
Evora (for its historical and cultural significance)
7. What is the nightlife like in Lisbon?
Lisbon is renowned for its lively nightlife, with plenty of bars, pubs, and clubs for every taste. Bairro Alto and Cais do Sodre are the most popular areas for nighttime entertainment. Lisbon also has a vibrant music scene, and you can catch live Fado (traditional Portuguese music) performances in many places across the city.
8. What is the currency used in Lisbon?
The currency used in Lisbon (and the rest of Portugal) is the Euro (EUR). ATMs are readily available throughout the city, and most places accept credit and debit cards.
Conclusion
Lisbon is a vibrant and charming city that offers something for everyone, from stunning architecture and rich history to delicious food and lively nightlife. By answering some of the most frequently asked questions about Lisbon, we hope we've helped you plan your trip better and get the most out of your visit to this beautiful city. Don't forget to explore the hidden gems and lesser-known attractions, take a leisurely stroll through the winding streets, and enjoy the laid-back vibe of Lisbon.
The 5 Best Pub Crawls in Lisbon: Frequently Asked Questions
Lisbon, Portugal's capital, is a treasure trove of culture, history, and nightlife. With its lively atmosphere and bars that don't close until dawn, it's no wonder that it's become one of the hottest party destinations in Europe. Pub crawls are a popular way to explore Lisbon's nightlife and meet new people. Here are some of the most frequently asked questions about the 5 best pub crawls in Lisbon.
1. What is a pub crawl?
A pub crawl is an activity where you visit multiple bars, pubs, and clubs in one night. It's usually done in a group, led by a guide who takes the participants from one venue to another. It's a fun way to explore the city's nightlife, meet new people, and enjoy some drinks.
2. What are the 5 best pub crawls in Lisbon?
There are many pub crawls to choose from in Lisbon, but here are the 5 best:
Pub Crawl Lisbon

Ultimate Party Pub Crawl Lisbon

Lisbon Pub Crawl

Pink Street Pub Crawl

Bairro Alto Pub Crawl
3. What is included in a pub crawl?
Most pub crawls include a local guide, entrance fees to the bars and clubs, and some free drinks or shots. Some pub crawls also include discounts on drinks and food at the participating venues.
4. How much do pub crawls in Lisbon cost?
The cost of a pub crawl in Lisbon varies depending on the organizer and what's included. Prices typically range from €10-€25 per person. It's important to check what's included in the price before booking.
5. Can I join a pub crawl alone?
Yes, absolutely! Pub crawls are a great way to meet new people, and you don't need to have a group to join one. Just show up at the meeting point and join the other participants for a night of fun.
6. What is the atmosphere like on a pub crawl?
The atmosphere on a pub crawl is usually lively, with lots of people looking to have a good time. It's a great way to meet new people and make friends from all over the world. The dress code is typically casual, but it's important to check the individual pub crawl's guidelines.
7. How long do pub crawls last?
Most pub crawls in Lisbon last between 4-6 hours. They usually start in the evening and end in the early morning hours.
8. Are pub crawls safe?
As with any activity involving alcohol, there are some risks involved. However, most pub crawls in Lisbon have experienced and knowledgeable guides who ensure the safety of the participants. It's important to drink responsibly, stay with the group, and avoid leaving with strangers.
9. Can I book a private pub crawl?
Yes, many pub crawl organizers in Lisbon offer private pub crawls for groups. It's a great option for bachelor or bachelorette parties, birthdays, or other celebrations.
10. How do I book a pub crawl in Lisbon?
Booking a pub crawl in Lisbon is easy. Just search online for the pub crawl organizer of your choice, select a date, and purchase your tickets. Most organizers offer online booking and payment options. It's also possible to book in-person at the meeting point, but it's recommended to book in advance to avoid disappointment.
Conclusion
Pub crawls are a fun and exciting way to explore Lisbon's nightlife and meet new people. With so many options to choose from, it's important to do your research and find the best pub crawl for your needs. Remember to drink responsibly, stay with the group, and have a great time!
Share This Article with Your Friends
If you found this article helpful, your friends might appreciate it too. Click on any of the social share buttons below to share it with them and spread the knowledge.