Phuket is known for its exotic beaches, delicious food, and vibrant nightlife. And one of the best ways to experience the nightlife scene in Phuket is through a pub crawl. From the wild streets of Patong to the more laid-back bars in Kata, Phuket's pub crawls offer a great opportunity to meet new people, enjoy some drinks, and dance the night away. But with so many options to choose from, it can be challenging to decide which one to go on. In this post, we've compiled a list of the 5 best pub crawls in Phuket, so you can make an informed decision and have an unforgettable night out in Phuket.
The 5 Best Pub Crawls in Phuket
The 5 Best Pub Crawls in Phuket
1. Phuket: All-Night Bar Crawl with Drinks & 4 Venues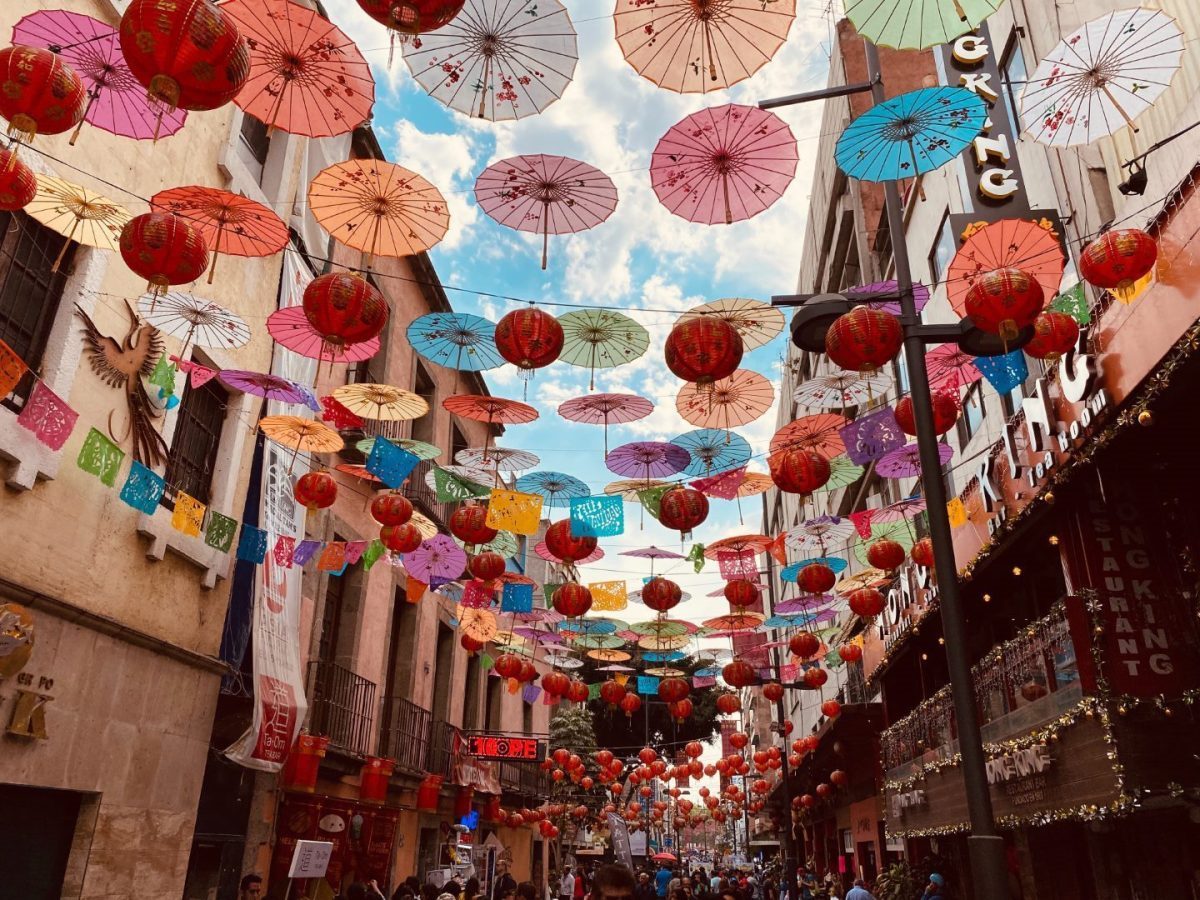 Phuket is a known party destination and the Phuket Bar Crawl takes you on an unforgettable night out. Hop between 4 incredible bars with a friendly party guide and an international group of new friends. Upon arrival, you'll be treated to a welcome tequila shot or an ice cold beer. As part of the crawl, you'll be granted free entrance into all 4 venues and be treated like a VIP. Let your experienced and friendly party guide take care of you throughout the night as you enjoy discounted menus and free shots at each bar. Start your night at New York Live Music Bar and meet your group and party guide. Get ready to dance, have fun and make unforgettable memories.
2. Phuket: Pub Crawl Tour
Are you looking for the ultimate night out in Phuket? Look no further than the Phuket Pub Crawl Tour! This tour takes you through the infamous party street, Bangla Road, where you will visit two bars and a club. Throughout the night, you'll receive three free shots and enjoy free entry to the club. Your expert party guide will make sure you have the most crazy, unforgettable night of your life. The tour starts at 9:00 PM at Love Shack bar, where you'll meet your guide and fellow party-goers. You'll then be taken to the best bars and club in Patong, where you can meet new people from all over the world. So what are you waiting for? Book your spot on the Phuket Pub Crawl Tour today and get ready for an unforgettable night out!
3. Night Time Pub Tour with Music and Photos
Discover the famous nightlife of Bangkok with a night time pub tour that takes you to three top-rated venues. With a private guide, enjoy a personalized experience and party the night away. The venues range from a hip-hop club to one of the best nightclubs in Thailand, ensuring there's something for everyone. Your guide will be present throughout the night to take photos and help you have a good time. Bottled water is provided for your convenience, and gratuities are included in the tour package. The meeting point is near the front door of the Aussie Bar at 9 Bangla Rd. This activity is not wheelchair accessible and not recommended for pregnant travelers. Confirmation will be received within 48 hours of booking, subject to availability.
4. Phuket Guided Pub Crawl
Let your hair down and experience the lively side of Phuket's nightlife with this guided pub crawl along Bangla Road. Visit two of the best bars in town and finish off the night at a popular nightclub, enjoying one free shot at each venue. Your knowledgeable guide will lead you through the buzzing streets of Bangla Road and show you the best of what Phuket's legendary nightlife has to offer. The meeting point is at the Love Shack on Bangla Road Patong and the tour starts at 9:00 PM. The activity ends back at the meeting point. Please note that expenses for additional drinks are not included in the tour. Don't miss out on one of the 5 best pub crawls in Phuket!
5. The Phuket Pub Crawl
Go bar hopping with a professional party guide to lead the way with this fantastic pub crawl tour in Phuket. You'll hit up four of the city's best bars over the course of the evening, making new friends and enjoying limited alcoholic beverages. Free entrance at all venues is included and you'll even get discounts on extra drinks at your last stop. The tour starts at 8:30 PM, and you can expect to hop between four amazing bars with an enthusiastic party guide and an international group of new friends. Be treated like a VIP and enjoy a night out in Phuket with this exciting pub crawl tour. Confirmation will be received at the time of booking, and it's important to note that it's not wheelchair accessible, not recommended for pregnant travelers, and most travelers can participate.
Frequently Asked Questions About Phuket
Phuket, Thailand's largest island, is a popular destination among tourists. Here are some frequently asked questions and answers about the island.
1. Where is Phuket located?
Phuket is located on the west coast of Thailand, in the Andaman Sea. It is roughly 862 kilometers south of Bangkok.
2. How do I get to Phuket?
Phuket has its own international airport, making it easy to fly in from around the world. If you are traveling from Bangkok, you can take a flight that usually takes less than two hours. Another option is to take a bus, train, or car from Bangkok or other nearby cities.
3. What is the best time to visit Phuket?
The high season in Phuket is between November and February when the weather is dry and the temperature is comfortable. However, this is also the most crowded time, and accommodation and tours are more expensive. The low season, between May and October, is cheaper, but there's a higher chance of rain and storms.
4. What are the top attractions in Phuket?
There are many attractions in Phuket, but the most popular ones include:
Patong Beach
Phi Phi Islands
Big Buddha Statue
Wat Chalong
The Old Phuket Town
Simon Cabaret Show
Phuket Fantasea Show
Elephant Sanctuaries
5. What are the best beaches in Phuket?
Phuket has some of the most beautiful beaches in Thailand. Some of the best beaches include:
Patong Beach
Kata Beach
Karon Beach
Surin Beach
Rawai Beach
6. Is it safe to travel to Phuket?
Phuket is generally a safe destination for travelers. However, like any other tourist destination, you should take precautions such as being aware of your surroundings and not leaving valuables unattended. Also, be cautious when renting a motorbike or engaging in any water sports.
7. What is the currency used in Phuket?
The currency used in Phuket is the Thai Baht (THB). It is recommended to exchange currency at a bank or authorized exchange counter to avoid scams.
8. What is the food like in Phuket?
Phuket has some of the best Thai cuisine in the country, with a focus on seafood. There are also many international cuisine options available in restaurants and cafes. Some of the popular dishes to try include Tom Yam Soup, Pad Thai, Massaman Curry, Green Curry, and Fried Rice.
9. Can I go island hopping in Phuket?
Yes, island hopping is a popular activity in Phuket. There are many tours available to visit nearby islands such as the Phi Phi Islands, James Bond Island, and Coral Island. These tours usually include transportation, food, and snorkeling equipment.
10. What should I pack for my trip to Phuket?
When packing for Phuket, remember to bring:
Lightweight, breathable clothing suitable for warm weather
Sunscreen and mosquito repellent
Bathing suits and comfortable shoes
A hat and sunglasses to protect from the sun
Camera or smartphone to capture beautiful moments
Phuket is a beautiful and exciting destination that attracts many visitors. By knowing the essential information about the island, you can prepare yourself for an unforgettable trip.
The 5 Best Pub Crawls in Phuket – Frequently Asked Questions
Phuket is known for its vibrant nightlife and ever-exciting pub crawls. The island offers a wide variety of bars and nightclubs, all waiting to be explored. But deciding where to head for a night out can be overwhelming, given the endless options available. This article aims to answer the most frequently asked questions about the best pub crawls in Phuket.
1. What are the top pub crawls in Phuket?
There are countless pub crawls in Phuket, but some stand out above the rest. Here are our top five picks:
a) Bangla Road Pub Crawl
Bangla Road is the center of Phuket's nightlife scene, and it's where most party-goers head to for a wild night. A pub crawl along Bangla Road is a must-do for those looking to experience the best the island's nightlife has to offer.
b) Kata Beach Pub Crawl
Kata Beach offers a great pub crawl experience for those seeking a laid-back, beachside vibe. The atmosphere here is much more relaxed than that of Bangla Road, but there are still plenty of bars to explore.
c) Patong Beach Pub Crawl
Patong Beach is another popular destination for those looking to experience Phuket's nightlife. The beachside location makes it a great choice for those seeking a more energetic vibe than what Kata Beach has to offer.
d) Phuket Town Pub Crawl
Phuket Town offers a more cultural experience than the beachside pub crawls. The area is filled with heritage buildings-turned-bars and cafes that offer a unique and different vibe to the typical seaside party scene.
e) Chalong Bay Pub Crawl
Chalong Bay offers a quieter, more relaxed pub crawl option for those who want to avoid the crowds. The area is known for its beautiful views, and the bars here offer a laid-back atmosphere.
2. What should I wear for a pub crawl in Phuket?
Phuket's climate is tropical, which means that it's always hot and humid. When it comes to choosing what to wear on a pub crawl, comfort should be your top priority. Wear lightweight, breathable clothing that won't weigh you down or make you feel too hot.
3. Do I need to book a pub crawl in advance?
Most of the pub crawls in Phuket don't require you to book in advance. You can simply turn up at the starting point and join the group. However, some pub crawls may require advanced bookings, especially if they're popular or if it's a private event. Make sure to check ahead of time to avoid missing out.
4. How much does it cost to go on a pub crawl in Phuket?
The cost of a pub crawl in Phuket varies depending on the location, the number of bars visited, and the drinks on offer. Generally, you can expect to pay around 500-1000 baht per person. Some pub crawls may include drinks or discounts on drinks, while others may charge extra for drinks on top of the initial fee.
5. Is it safe to go on a pub crawl in Phuket?
Phuket is generally a safe destination for travelers, but it's always important to take precautions when enjoying the nightlife. Stick to well-lit areas and avoid going into bars with shady reputations. Be wary of scams and pickpockets, and don't accept drinks from strangers.
6. What is the legal drinking age in Phuket?
The legal drinking age in Thailand is 20 years old, and this applies to all forms of alcohol consumption. Some bars in Phuket may not check IDs, but it's important to avoid drinking if you're under the legal age.
7. Is tipping expected on a pub crawl in Phuket?
Tipping is not expected but is appreciated in Phuket, especially if you receive exceptional service. Some bars may include a service charge in the bill, so check before adding an additional tip.
Conclusion
Phuket offers an incredible nightlife scene, and going on a pub crawl is a great way to experience it. From the lively Bangla Road to the more laid-back Chalong Bay, there are plenty of options to suit every taste. By following the tips given above, you're sure to have a fun and safe night out in Phuket.