Paihia, a picturesque town situated in the Bay of Islands, is one of the top tourist destinations in New Zealand. Surrounded by pristine beaches, verdant hills, and a glittering sea, Paihia offers an irresistible blend of natural beauty, cultural heritage, and exciting activities. Whether you are a history buff, a nature lover, or an adrenaline junkie, there's something for everyone in Paihia. In this post, we'll take you on a virtual tour of the best attractions and things to do in Paihia, so you can plan your itinerary and make the most of your trip. So without further ado, let's dive in and explore the wonders of Paihia!
The 5 Best Things To Do And See In Paihia
The 5 Best Things To Do And See In Paihia
1. Paihia Glass Bottom Boat Tour to the Hole in the Rock
Explore the beauty of New Zealand's North Island with a glass bottom boat tour to the Hole in the Rock in Paihia. Witness stunning golden beaches, dramatic cliffs and secluded coves as you sail through the impressive natural tunnel of the Hole in the Rock. Feed the fish and marvel at their colorful movements beneath the glass bottom of the boat. This excursion is suitable for the entire family, and includes food for the fish, food and drinks, as well as pickup and drop-off. Please note that this tour is not suitable for wheelchair users. Don't miss out on this amazing opportunity to explore one of the most popular tourist destinations of the North Island.
2. Paihia Bay of Islands Trike Riding Experience
Discover the thrill of the open road on the Paihia Bay of Islands Trike Riding Experience. Take in the breathtaking beauty of the Bay of Islands from the Waitangi Lookout and explore the charming Opua village and marina. Get your picture taken behind the handlebars of the powerful V8 Trike and feel the rush of adrenaline as you zip down winding coastal roads on the Thriller Tour. Don't miss the opportunity to witness the unique half moon-shaped Haruru Falls. Buckle up, settle in, and prepare for one of the most exciting tours of your life.
3. Late Afternoon Ship Sailing in the Bay of Islands
Board a tall ship for a 2-hour inner harbor sail through the Bay of Islands. Get involved with hoisting the sails or relax and pass around a shared antipasto platter. A cash bar is available for drinks as you experience the beauty of a traditionally rigged vessel under sail. Ferry tickets to Russell are included in the tour price. The ship is operated as a not-for-profit charitable trust supporting youth sail training programs over the New Zealand winter.
4. Bay of Islands Half Day Private Tour
Explore the beautiful Bay of Islands on this private half-day tour with a local guide. This is a great option for first-time visitors as you will visit some of the highlights of the area including the Waitangi Treaty Grounds, Haruru Falls, Kemp House, Rainbow Falls, Rewa's Village, Stone Store, St. James' Anglican Church and more. Hotel or port pickup and drop-off are included in the tour and you will have a private driver and guide to take you around. Please confirm the start time with the local provider in advance of your experience.
5. Half Day Bay of Islands Tour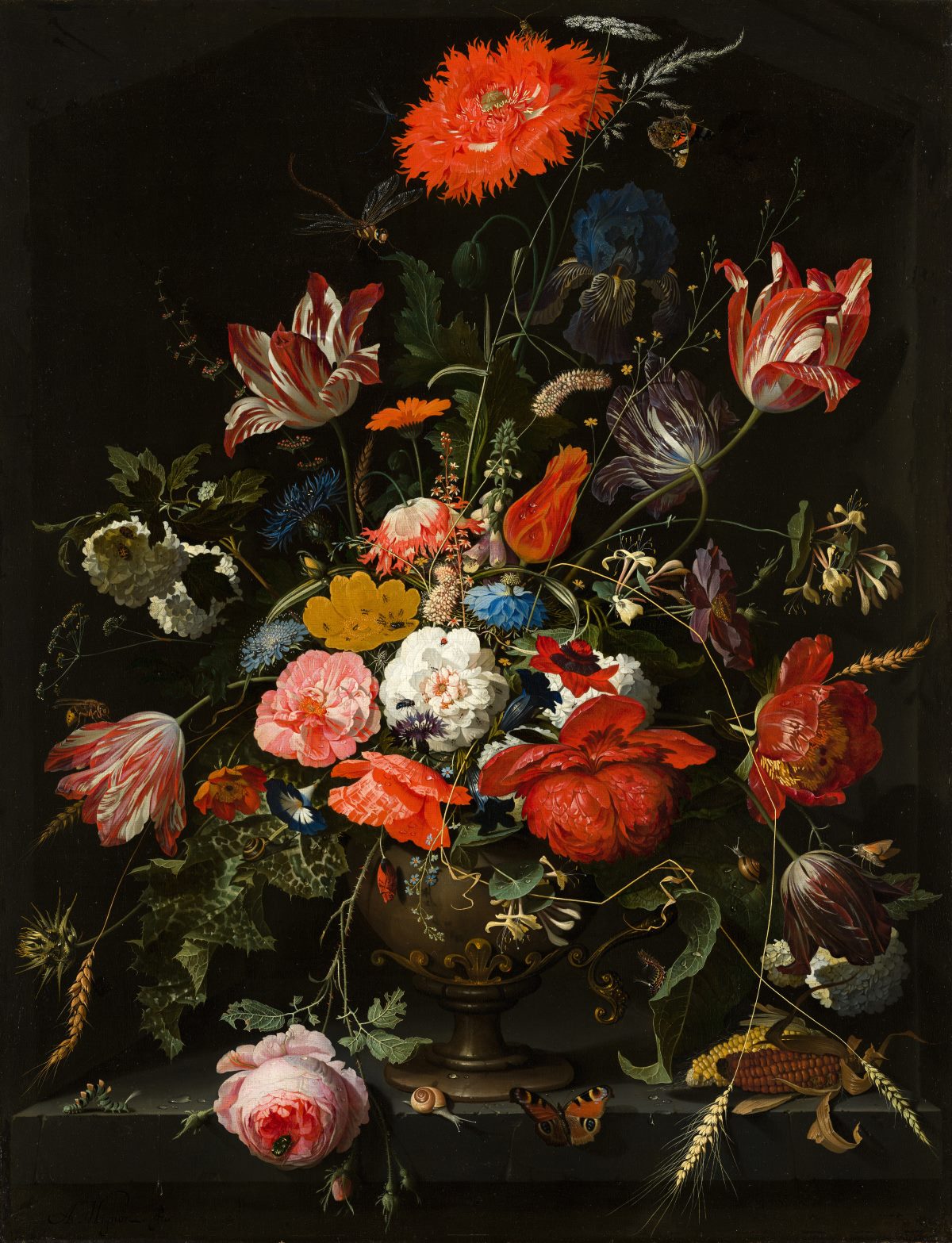 Enjoy a private half-day sightseeing tour of the Bay of Islands region with hotel or port pickup and drop-off included. Led by a knowledgeable guide, you can customize the itinerary for a personalized experience. Explore historical sites such as the Waitangi Treaty Grounds, The Stone Store, and Kemp House in Kerikeri, and Russell – where Europeans first settled in New Zealand. See St Paul's Anglican Church in Paihia, learn about Maori culture at Rewa's Village, and admire natural attractions including marine wildlife, Haruru Falls, and Rainbow Falls. Alternatively, check out wineries and gourmet shops with handmade treats, fine wine, and fresh seafood. Whales and dolphins are often spotted along the coast, making it a truly memorable experience. Choose either a morning or afternoon departure for this private tour.
Frequently Asked Questions About Paihia
Paihia is a popular tourist destination situated in the Bay of Islands, North Island, New Zealand. It is known for its beautiful beaches, lush green landscapes, and stunning views. If you are planning a trip to Paihia, you may have some questions about the city. In this blog post, we will answer some of the most frequently asked questions about Paihia to help you plan your trip.
1. What is the best time to visit Paihia?
The best time to visit Paihia is during summer (December to February) when the weather is warm and sunny. However, the city attracts tourists all year round, with mild temperatures during the autumn and spring months, and a cooler climate during winter. Keep in mind that the peak tourist season is during summer, so prices may be higher and accommodations may be fully booked.
2. How do I get to Paihia?
Paihia is easily accessible by car, bus, or ferry. If you are flying into Auckland, you can take a shuttle bus or rent a car to drive to Paihia (a 3-hour drive). Alternatively, you can take a domestic flight from Auckland to Kerikeri Airport, which is only a 25-minute drive from Paihia. There are also regular ferry services from Russell and Opua to Paihia.
3. What are the must-see attractions in Paihia?
Paihia offers a range of attractions and activities for tourists. Some of the must-see attractions include:
Waitangi Treaty Grounds – a historic site where the Treaty of Waitangi was signed in 1840.
Opua Forest Lookout – a scenic lookout with stunning views of the Bay of Islands.
Russell – a charming historic town with museums, galleries, and restaurants.
Haruru Falls – a picturesque waterfall and popular swimming spot.
Paihia Beach – a long, sandy beach with calm waters for swimming.
4. What outdoor activities can I do in Paihia?
Paihia is a paradise for outdoor enthusiasts, with numerous activities to choose from. Some of the popular outdoor activities include:
Dolphin and whale watching – take a boat tour to see dolphins, whales, and other marine life.
Kayaking and paddleboarding – explore the Bay of Islands by kayak or paddleboard.
Hiking and nature walks – there are several walking trails in Paihia, including the Paihia to Opua Coastal Walkway.
Fishing – Paihia is a popular spot for fishing, with several fishing charters available.
Parasailing and jet-skiing – for an adrenaline rush, try parasailing or jet-skiing on the Bay of Islands.
5. What are the best places to eat in Paihia?
Paihia has a diverse range of restaurants, cafes, and bars to suit all tastes and budgets. Some of the best places to eat in Paihia include:
Charlotte's Kitchen – a waterfront restaurant with an extensive menu of seafood, burgers, and other dishes.
Sandpit Cafe – a popular cafe serving breakfast, brunch, and lunch in a relaxed atmosphere.
Fishbone – a stylish seafood restaurant with views of the bay.
The Old Stone Butter Factory – a historic building transformed into a restaurant with a diverse menu.
6. What is the nightlife like in Paihia?
While Paihia is known for its laid-back atmosphere, there are still plenty of options for nightlife. Some of the popular bars and clubs include:
The Pioneer Bar & Restaurant – a lively bar with live music and a wide selection of beer and wine.
Alongside Bar & Eatery – a trendy bar with an outdoor deck and indoor seating.
25 Russell – a boutique wine bar with an extensive wine list and tapas-style food.
7. Is Paihia family-friendly?
Yes, Paihia is an excellent destination for families. There are plenty of activities and attractions for children, including:
Swimming and beach activities – Paihia Beach is a safe and shallow beach for children to swim and play.
Waitangi Treaty Grounds – a historic site with cultural performances and interactive exhibits.
Adventure Park – an outdoor theme park with attractions for children of all ages.
Butterfly House – a tropical greenhouse filled with exotic butterflies and insects.
How to Spend Your Time as a Tourist in PaihiaIf you're visiting Paihia as a tourist, you're in for a treat! Paihia is a beautiful town in the Bay of Islands, New Zealand. It offers a variety of activities and attractions that can keep you entertained for days. This guide will help you to plan your trip and make the most of your time in Paihia. 1. Explore Paihia's BeachesPaihia is home to some of the most beautiful beaches in New Zealand. The most popular ones are:A. Paihia BeachPaihia Beach is the main beach in the town and it's easily accessible. The beach offers stunning views of the Bay of Islands and is perfect for swimming, sunbathing, and relaxing. You can also rent kayaks or take a boat trip from the wharf.B. Te Tii BayTe Tii Bay is a beautiful secluded beach just a short walk from Paihia. It's a great spot for swimming, fishing, and snorkeling. You can also take a scenic walk to Opua from here.2. Go on a Bay of Islands CruiseThe best way to explore the beauty of the Bay of Islands is by taking a cruise. There are plenty of options available that can take you around the bay to see the islands, dolphins, and other marine life. Some popular cruise options are:A. The Hole in the Rock CruiseThe Hole in the Rock Cruise is the most popular cruise in Paihia. The cruise takes you to the famous Hole in the Rock on Motukokako Island and passes by many other islands on the way. You'll also get a chance to see dolphins and other marine life.B. Island Hopper CruiseThe Island Hopper Cruise takes you to some of the less visited islands in the Bay of Islands. The cruise stops at Urupukapuka Island, Roberton Island, and Motuarohia Island. You'll have plenty of time to explore the islands, swim, and snorkel.3. Visit Waitangi Treaty GroundsWaitangi Treaty Grounds is an important historical site in New Zealand. This is where the Treaty of Waitangi was signed between the British Crown and Māori chiefs in 1840. The grounds offer a rich cultural experience and a glimpse into New Zealand's history. Some must-see attractions at Waitangi Treaty Grounds are:A. Treaty HouseThe Treaty House is a beautifully restored house that served as the residence of the British Resident at Waitangi. Now it's a museum that showcases the history of the treaty and its aftermath.B. Cultural PerformancesThe cultural performances at Waitangi Treaty Grounds offer a chance to experience Māori culture first-hand. The performances include traditional dances, songs, and storytelling.4. Visit Haruru FallsHaruru Falls is a stunning waterfall located just a short drive from Paihia. The waterfall is 5 meters high and 20 meters wide and is surrounded by lush greenery. You can get close to the waterfall by taking a short walk on a well-maintained track.5. Go on a Kayaking AdventureKayaking is a great way to explore the beauty of the Bay of Islands. There are plenty of kayaking tours available in Paihia that can take you to secluded beaches and hidden coves. Some popular kayaking tours are:A. Sea Kayaking AdventuresSea Kayaking Adventures offer a variety of kayaking tours in the Bay of Islands. You can choose from half-day, full-day, and multi-day tours that cater to all skill levels.B. Bay of Islands KayakingBay of Islands Kayaking offers guided kayaking tours that take you to remote and beautiful locations in the bay. You'll get to see dolphins, penguins, and other marine life up close.Book Your Tour NowPaihia is a great destination for tourists who love nature, history, and adventure. There are plenty of things to do and see in Paihia that can keep you entertained for days. We hope this guide has helped you plan your trip and make the most of your time in Paihia. Remember to take your time and enjoy the beauty of the town and the surrounding areas.