Welcome to the beautiful city of Ponta Delgada, located on the stunning island of São Miguel in the Azores. Whether you're here for a short vacation or planning a longer stay, there are plenty of attractions and activities to keep you entertained. From exploring historical landmarks to enjoying breathtaking views, Ponta Delgada offers a variety of exciting experiences for all ages. In this post, we'll show you the best attractions and things to do in Ponta Delgada, so you can make the most of your visit to this charming Portuguese city.
The 2 Best Things To Do And See In Ponta Delgada
The 2 Best Things To Do And See In Ponta Delgada
1. Guided Tours Sete Cidades and Lagoa Do Fogo Full Day
From exquisite volcanic lakes to steaming hot springs, this full-day guided tour takes you on a spectacular journey to some of São Miguel Island's most beautiful attractions. The tour starts with pickup from your hotel in Ponta Delgada and takes you to a local pineapple plantation before heading to Sete Cidades. You'll witness the famous bi-colored lagoons from many scenic viewing points and visit the Caldeira Velha. Next, you'll see the Lagoa do Fogo and enjoy a traditional Azorean lunch before visiting a local liqueur factory and more. The round-trip transfer from your hotel in Ponta Delgada is included, as well as the services of a driver/guide and a local guide. You'll also have the chance to experience the Caldeira Velha hot springs thermal bath by paying an entrance fee. Book this tour now to discover many of São Miguel Island's top attractions in one day.
2. Shore Excursion Seven Cities Volcano and Lakes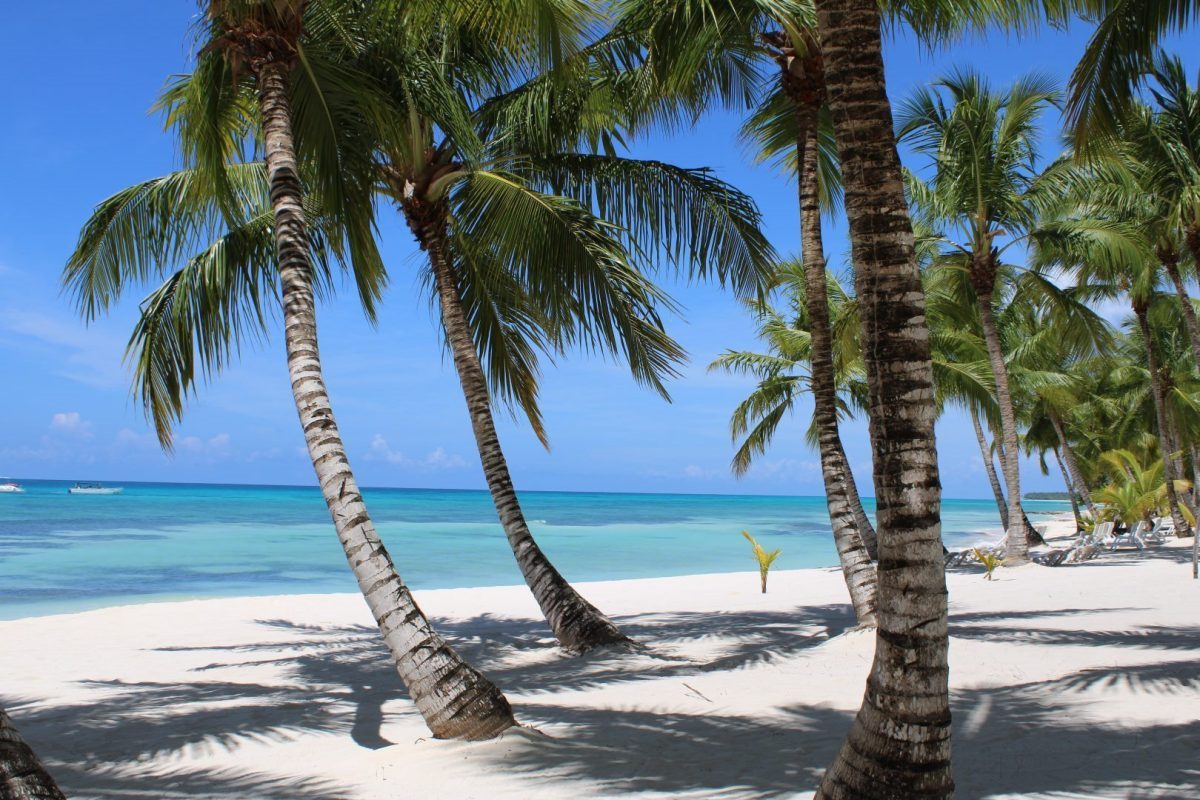 When your cruise ship docks at Ponta Delgada, explore the best of São Miguel Island on the Shore Excursion Seven Cities Volcano and Lakes. An experienced driver/guide and a local guide will take you on a journey to experience the Azores' natural beauty. You'll follow the coastline to Canary Lake and the Seven Cities volcano, where you can admire uninterrupted views over the spectacular landscapes. Inhale the scent of wild azaleas and hydrangeas and visit a local pineapple plantation. With pickup and drop-off at the port included, you won't have to worry about anything. The tour starts at 09:00 AM, when you leave the ship and pass through the sea terminal. This hassle-free round-trip transport from the port in São Miguel will ensure that you make the most of the stunning natural attractions of Canary Lake and the Seven Cities volcano, as well as visit a pineapple plantation on the island with an experienced guide. Don't miss out on this opportunity to immerse yourself in the beauty of São Miguel Island when your cruise ship is docked at Ponta Delgada.
Frequently Asked Questions by Tourists Visiting Ponta Delgada, Azores
Ponta Delgada is a charming city located on the Sao Miguel Island of Azores, Portugal. As more and more tourists flock to Ponta Delgada, it is common to have some questions about this beautiful city. In this blog post, we will cover the most frequently asked questions by tourists about Ponta Delgada and provide you with the most informative answers.
1. What Is the Best Time to Visit Ponta Delgada?
The best time to visit Ponta Delgada is during the spring and summer months of April to September. During these months the weather is warm and sunny, and you can enjoy all the outdoor activities and experiences that Ponta Delgada has to offer. The temperature during this time ranges between 20-23°C which makes it perfect for hiking, swimming, and other outdoor activities.
2. How Can I Get to Ponta Delgada?
Ponta Delgada is accessible by air and sea. The easiest and fastest way to get to Ponta Delgada is by taking a flight to the João Paulo II Airport. The airport is only a 10-15 minute drive from the city center. Alternatively, you can take a ferry from the mainland of Portugal to Ponta Delgada.
3. Do I Need a Visa to Visit Ponta Delgada?
European Union citizens do not need a visa to enter Portugal. Non-European Union citizens may need to apply for a visa before visiting Ponta Delgada, depending on their country of origin. Visitors who do need a visa should apply for one at the nearest Portuguese embassy or consulate.
4. What Are the Best Things to Do and See in Ponta Delgada?
Ponta Delgada has a lot of interesting sights and activities to offer. Some of the best things to do and see in Ponta Delgada include:
Visit the Portas da Cidade (City Gates) and the historic center of Ponta Delgada, which includes the Sao Sebastiao Square, the City Hall, and the Church of Sao Jose.

Explore the botanical gardens of Jose do Canto and the Terra Nostra Garden

Go whale watching or take a boat tour of the island

Visit the Sete Cidades Crater Lake, which is one of the most scenic spots in the Azores

Take a dip in the hot springs at Furnas Valley
5. What Is the Currency in Ponta Delgada?
The currency in Ponta Delgada is the Euro (EUR). As a part of the European Union, Portugal adopted the euro as its official currency in 1999. Most establishments in Ponta Delgada accept credit cards but it is always good to have some cash on hand.
6. What Is the Local Language in Ponta Delgada?
The local language in Ponta Delgada is Portuguese. However, most of the locals also speak English and other foreign languages, especially in tourist areas. It is a good idea to learn some Portuguese language basics, such as greetings and pleasantries, to show respect for the local culture.
7. What Is the Local Cuisine in Ponta Delgada?
Ponta Delgada is known for its delicious seafood, including tuna, codfish, and swordfish. Another popular dish in Ponta Delgada is the cozido das Furnas, a stew of meat and vegetables cooked in a hole in the ground heated by volcanic steam. For drinks, you can try the local wine or a refreshing glass of passionfruit or pineapple juice.
8. Are There Any Festivals or Events in Ponta Delgada?
There are several festivals and events that take place in Ponta Delgada throughout the year, including:
The Azores Fringe Festival, which showcases music, dance, and theater performances in various locations around the city in June-July

Festas do Senhor Santo Cristo dos Milagres, the largest religious festival in the Azores that is celebrated in May

The Tascas Fest that celebrates the gastronomy of the Azores in September

The Walk & Talk Festival, a contemporary art festival that takes place in various locations around Ponta Delgada in July-August

The Festival of the Holy Spirit, a religious celebration that takes place seven weeks after Easter
9. What Is the Weather Like in Ponta Delgada?
Ponta Delgada has a mild oceanic climate with year-round temperatures ranging from 12-25°C. The weather can be unpredictable, so it is always advisable to carry a light jacket or raincoat, especially during the winter months.
10. How Safe Is Ponta Delgada for Tourists?
Ponta Delgada is generally a safe place for tourists. However, as in any city, it is always wise to take care of your belongings and be aware of your surroundings, especially in crowded tourist areas. It is advisable to avoid walking in secluded areas at night and always use a licensed taxi service. In conclusion, Ponta Delgada is a beautiful city with plenty to offer, from its historic buildings and natural landscapes to its delicious cuisine and festive events. By following these guidelines, you can ensure that your visit to Ponta Delgada is a memorable and enjoyable one.
How to Spend Your Time as a Tourist in Ponta Delgada
If you're planning a trip to Ponta Delgada, there are plenty of activities and sights to keep you busy. Located on the island of São Miguel, the largest island in the Portuguese archipelago of the Azores, this beautiful destination is a hidden gem. Here is your comprehensive guide to spending your time as a tourist in Ponta Delgada.
1. Explore the Historic City Center
Ponta Delgada has a beautiful city center with many historic buildings that are worth exploring. Start your tour at the Portas da Cidade, the gates of the city, which feature two stone arches and the emblem of the city. From here you can stroll along the cobbled streets, admiring the beautiful architecture of the buildings, visit the Municipal Market, which is an authentic local market serving fresh food and souvenirs or admire the beautiful churches such as the Igreja Matriz de São Sebastião and Igreja do Colégio.
2. Visit the Cultural and Natural Museums
Ponta Delgada has a variety of museums that cover everything from the island's natural history and culture to contemporary art. One of the most popular is the Carlos Machado Museum, home to an extensive collection of Azorean art and a natural history exhibit with specimens of local plant and animal life. The nearby Museum of Sacred Art has an impressive collection of paintings, sculptures, and religious objects from various churches and convents in Ponta Delgada.If you are interested in marine life, spend some time at the Nonagon Science and Technology Park, where you'll find the Center for Marine Research. This museum has one of the largest collections of marine plant and animal life in the Azores. Alternatively, exploring the outdoors will be nice too, and you can do so by going to Furnas or Sete Cidades.
3. Take a Whale Watching Tour
The Azores are one of the best locations in the world for whale watching, with 27 different species of whales and dolphins frequenting the waters surrounding the islands. Many tour companies offer whale watching trips from Ponta Delgada, providing an incredible opportunity to witness these magnificent creatures in their natural habitat. You can spot a number of whale species like sperm whales, Bryde's whale, fin whales, among others.
4. Visit the Botanical Gardens
The Jardim António Borges is a botanical garden located near the city center of Ponta Delgada. This peaceful oasis offers a quiet retreat from the hustle and bustle of the city. The garden is home to many different plant species, including azaleas, magnolias, and bird of paradise flowers. It also has a small pond with ducks and koi fish, making it a popular spot for families with children.
5. Sample Local Cuisine
No visit to Ponta Delgada would be complete without sampling some of the local cuisine. The Azores are known for their fresh seafood, including octopus, tuna, and limpets. You should also try the traditional Cozido das Furnas or Cozido das Caldeiras, where meats and vegetables are cooked in volcanic vents. Mercado da Graça, located in the city center, is a must-visit for foodies. Here, you can sample local cheeses, wine, pastries, and other delightful delicacies.
Book Your Tour Now
Ponta Delgada is a beautiful and underrated destination packed with things to do and see. With this guide, you have a good idea of how you can spend your time in the city. Whether you want to explore the city's historic center, visit local museums, admire the local botanical gardens, take a whale watching tour or sample the delicious local cuisine, there is something for everyone to enjoy in Ponta Delgada.