Nestled on the Amalfi Coast in Italy, Positano is a town that boasts picturesque scenery, beautiful beaches, and vibrant culture. Whether you're planning a day trip or an extended stay, Positano has something to offer for everyone. From hiking the steep hills to soaking up the Mediterranean sun on the beach, this charming little town has a plethora of attractions and activities to keep you busy. In this post, we will explore the best attractions and things to do in Positano, giving you an all-inclusive guide to this beautiful destination. Let's dive in!
The 5 Best Things To Do And See In Positano
The 5 Best Things To Do And See In Positano
1. Amalfi and Ravello Tour from Positano
Join this full-day guided tour departing from Positano to explore two of the most stunning attractions on the Amalfi Coast – Amalfi and Ravello. Your day starts with a visit to Amalfi, where you'll have the chance to stroll through the picturesque streets and visit the town's historic cathedral. Next, you'll head to Ravello. Here, you'll have some free time to enjoy lunch and can choose to visit the famous hilltop villas, which are optional. Travel comfortably between the sites in an air-conditioned minivan and relax knowing that pickup and drop-off from your Positano hotel is included. Don't miss this chance to see the very best of the Amalfi Coast.
2. Cruise to Capri from Positano
Cruise to Capri from either Amalfi or Positano on this full-day luxury-filled private excursion by boat. Discover postcard-perfect views along the Amalfi Coast waterfront and sail into the hidden coves and grottoes in the scenic island of Capri with admission to the Blue Grotto purchased separately. All-day excursions include snacks and beverages, live commentary onboard the boat, and a complete guided tour of the island. You'll sail by Nerano famous for its crystal-clear water and top-notch restaurants while using scuba and snorkeling equipment included in the cost. The tour includes all taxes, fees, and handling charges, a fuel surcharge, landing, and facility fees, gratuities, and lunch with Blue Cave tickets. The meeting points can be selected, and the start time needs to be confirmed with the local provider in advance of your experience.
3. From Positano Full Day Boat Trip to Capri
See everything the island of Capri has to offer on a full-day excursion by boat with an expert guide. Enjoy a small-group experience along with the perfect combination of a guided tour and free time to explore. Get picked up at the Parking Mandara in Positano and head to the port of Piano di Sorrento. Set off on a comfortable and elegant boat along the Sorrento coast to Capri. Along the way, you'll pass the ancient fishing village Marina Grande and the ruins of a Roman villa near Bagni della Regina Giovanna. You'll also get to admire lovely rock formations and waterfalls. Upon arrival to Capri, tour the island first by boat making stops at the Marvelous Grotto, the White Grotto, and the Green Grotto, admiring the Natural Arch, the Villa Curzio Malaparte, the Faraglioni rocks, and the Lighthouse of Punta Carena along the way. Swim and snorkel on the island of Capri and enjoy a full-day trip with an expert guide.
4. Amalfi Coast Day Trip by Exclusive Boat
Amalfi Coast Day Trip by Exclusive Boat:

Experience the beauty and drama of the Amalfi Coast on this day trip by exclusive boat. You'll slowly travel along the stunning coastline, pausing at the most attractive bays for a refreshing swim and admiring all the inlets and grottoes, some of which are only accessible by swimming. Pass by notable spots like Praiano and the famous Fjord of Furore on your way to the ancient maritime republic of Amalfi, where you'll have free time to explore the town's many charms. Sail on towards Minori and Maiori before relaxing and enjoying a gentle return to Positano or Praiano in the afternoon. Don't miss this opportunity to experience the outstanding beauty of the Amalfi Coast from a unique and exclusive perspective.
5. Visita La Costiera Amalfitana in Scooter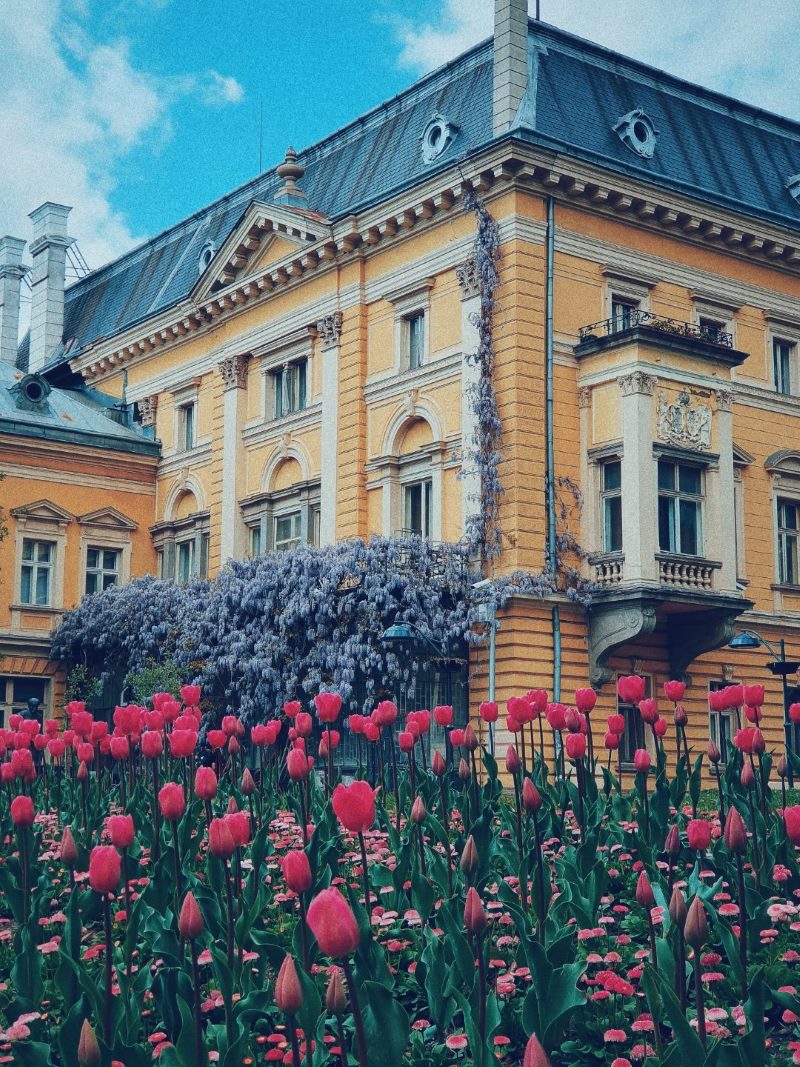 Explore the stunning Amalfi Coast on a scooter! Rent multi-day scooter rentals and cover more locations in less time. Enjoy the top service of complimentary delivery and pickup from any location along the coast. Cruise between destinations on one of Italy's most captivating coastal roads and park easily. Avoid crowded buses that sell out in the summer and visit charming coastal locations like Positano, Amalfi, and Sorrento at your own pace. The rental includes two free helmets and liability insurance, so you can ride with peace of mind. Request a pickup or head directly to the meeting point at Positano Scooter.
FAQs about Positano – What Every Tourist Should Know
When it comes to tourism, Positano is undoubtedly one of the most renowned and captivating areas in the world. Located on the enchanting Amalfi Coast of Italy, this charming village is the perfect blend of picturesque beaches, stunning architectural marvels, and natural wonders. It's a must-see destination for everybody in love with Europe's unique beauty.As this place is attracting numerous tourists every year, it's only natural that they have some questions before visiting. In this blog post, we'll answer some of the most frequently asked questions by tourists about Positano.
1. What is the best season to visit Positano?
Positano is a delightful summer paradise, and the best time to visit it is from May to September. However, it's also the busiest time with a high influx of tourists, and everything is expensive. If you want to visit during peak tourist season, it's advisable to book in advance.Alternatively, consider visiting Positano in the off-season, i.e., from October to April. During this time, the crowds reduce, and prices are lower, making it a good time for budget-conscious tourists. Although the weather might not be as warm, it's still enjoyable.
2. How to Reach Positano?
Positano is not directly accessible by air. Therefore, visitors must take a flight to Naples International Airport (NAP) or the Salerno Costa d'Amalfi Airport. From there, take a bus or a taxi to reach Positano.If you prefer to travel by car, it's best to rent one from the airport. However, it's important to note that Positano is a small village with limited parking spots. So, it's recommended that you choose a parking facility and park your vehicle there.
3. Does Positano have good public transportation?
Yes, Positano has a well-connected system of buses and boats. The local buses run frequently, and it's an ideal mode of transportation for exploring the surrounding areas.Moreover, you can take a ferry or a boat from Positano's harbor to visit other towns on the Amalfi Coast, such as Amalfi, Sorrento, Capri, and others. This way, you can enjoy the mesmerizing sea views during your journey.
4. What are the popular attractions in Positano?
Positano is a treasure trove of tourist attractions that will captivate you. Some of the must-see places include:
a) Spiaggia Grande Beach:
This attractive pebble beach is located in the heart of Positano and is the most visited. Enjoy a swim in the crystal-clear waters or relax under an umbrella.
b) Positano Cathedral:
This beautiful cathedral dedicated to Santa Maria Assunta stands on a top of a towering cliff. The church is famous for its ancient Byzantine icon of the Black Madonna.
c) Pathway of the Gods:
The famous Pathway of the Gods is a scenic and adventurous hike, which allows travelers to see the natural beauty of the Amalfi Coast.
d) Marina Grande:
Located at the bottom of the town's cliff, Marina Grande is a popular place with local fishermen and restaurants serving fresh seafood dishes.
e) Franco Senesi:
Art lovers can visit this magnificent art gallery to see the exquisite artwork by Franco Senesi. The gallery is located in a beautiful building overlooking the picturesque village.
5. What are the popular activities to do in Positano?
There are numerous activities you can do in Positano, such as:
a) Boat Tours:
A must-do activity in Positano is taking a boat tour to explore the breathtaking coastline, a unique and relaxing way to enjoy the beauty of the Amalfi Coast.
b) Wine Tasting:
Positano is famous for its wines, and there are many places where you can taste some of the finest wines, along with local and Italian cuisine.
c) Cooking Classes:
Many restaurants offer cooking classes where you can learn how to prepare the traditional dishes of Positano and Italy.
d) Swimming and Sunbathing:
Positano has numerous beautiful beaches, ideal for swimming or sunbathing.
e) Shopping:
The town has many stylish shops and markets, selling everything from fashionable clothing to locally made products.
6. Is Positano expensive?
Yes, Positano can be expensive. The town is a luxurious destination, and prices for hotels, restaurants, and other services are usually high. However, with a little research and planning, you can still visit Positano on a budget.
7. What Should I Wear in Positano?
Positano and the surrounding areas have explosive colors and versatility. Therefore, it's preferable to wear outfits with a mix of colors, designs, and texture. You can choose to dress up or keep it casual. Here are a few recommendations:
a) Women:
Pack comfortable shoes or sandals for walking, and some swimsuit cover-ups for the beach. You can go for maxi dresses or skirts, light summer dresses, a pair of shorts and tops or cute pants coupled with blouses.
b) Men:
For men, pack sandals or sneakers for walking, and swimwear for the beach. Also, choose between a casual or smart-casual wardrobe. Cotton shorts and polo shirts or Tshirts are both perfect.
8. Is Positano Safe?
Positano is considered one of the safest towns in Italy. However, like any tourist destination, there are still petty crimes such as pickpocketing, so caution is vital. Ensure you keep your valuables safe and don't leave your bags unattended.
How to Spend Your Time as a Tourist in Positano: A Comprehensive GuideIf you're looking for an idyllic Italian vacation spot, Positano is a must-see. Known for its stunning beaches, charming architecture, and Michelin-starred restaurants, this Amalfi Coast gem is popular with tourists from all over the world. In this guide, we'll cover everything you need to know about how to make the most out of your time in Positano.Where to StayOne of the first things you'll need to decide when planning your trip to Positano is where to stay. There are several hotels and Airbnb options available, but if you want to stay close to the center of town, we recommend choosing a hotel that's within walking distance of the beach. Some of the most popular options include:Le Sirenuse
This iconic hotel boasts 58 elegant rooms and suites, all of which offer stunning sea views. Le Sirenuse also has a top-rated restaurant, La Sponda, which is known for its Mediterranean cuisine.
Hotel Palazzo Murat
If you're looking for a more budget-friendly option, Hotel Palazzo Murat is a great choice. This historic hotel has a beautiful garden and is only a five-minute walk from the beach.
Casa Buonocore
This luxurious bed and breakfast is located in the heart of Positano, making it an ideal choice for those who want to be close to the action. Casa Buonocore has just six rooms, each of which is decorated with unique furnishings and artwork.
What to Do
Once you've settled on your accommodations, it's time to start exploring all that Positano has to offer. Here are some of our top recommendations:
Visit Spiaggia Grande
As one of the most famous beaches on the Amalfi Coast, Spiaggia Grande is a must-see. This long sandy beach is located in the heart of Positano and is surrounded by lively restaurants and cafes.
Take a Boat Tour
Whether you're interested in exploring the coastline or simply want to relax on the water, a boat tour is a great way to experience the beauty of the Amalfi Coast. There are several tour operators in Positano that offer tours ranging from a few hours to a full day.
Visit Chiesa di Santa Maria Assunta
This stunning church, which is located in the heart of Positano, is known for its beautiful Byzantine-style dome and original 13th-century icon of the Virgin Mary. The church is also home to several works of art by local artists.
Explore the Path of the Gods
For those who love hiking, the Path of the Gods is a can't-miss experience. This scenic route takes you through the hills above the Amalfi Coast and offers stunning views of the Mediterranean Sea.
Where to Eat
If you're a foodie, you're in luck – Positano is home to some of the best restaurants in Italy. Here are a few of our favorites:
La Tagliata
For an authentic Italian dining experience, head to La Tagliata. This family-owned restaurant is known for its delicious homemade pasta and panoramic views of Positano.
Da Vincenzo
Located just a short walk from the beach, Da Vincenzo is a popular spot for both locals and tourists. This restaurant is known for its fresh seafood and warm atmosphere.
Bruno
If you're looking for a Michelin-starred dining experience, Bruno is the place to go. This elegant restaurant is located in a beautiful 18th-century building and offers a menu that combines traditional Italian cuisine with modern culinary techniques.
Book Your Tour Now
With its beautiful beaches, stunning views, and delicious cuisine, Positano is a dream destination for travelers from all over the world. Whether you're planning a romantic getaway or a family vacation, there's something for everyone in this charming Italian town. We hope this guide has helped you plan your perfect Positano itinerary!