Punta Cana is undoubtedly one of the most popular travel destinations in the Dominican Republic, attracting millions of visitors every year with its beautiful white sandy beaches, crystal clear waters, and a wide range of entertainment options. From soaking up the sun to exploring the local culture, there's something for everyone in Punta Cana. If you're planning a trip to this stunning destination and want to know the best attractions and things to do, look no further. In this post, we'll be sharing some of the top activities and must-see sights in Punta Cana that you can't afford to miss.
The 5 Best Things To Do And See In Punta Cana
The 5 Best Things To Do And See In Punta Cana
1. Saona Island Full Day All Inclusive from Punta Cana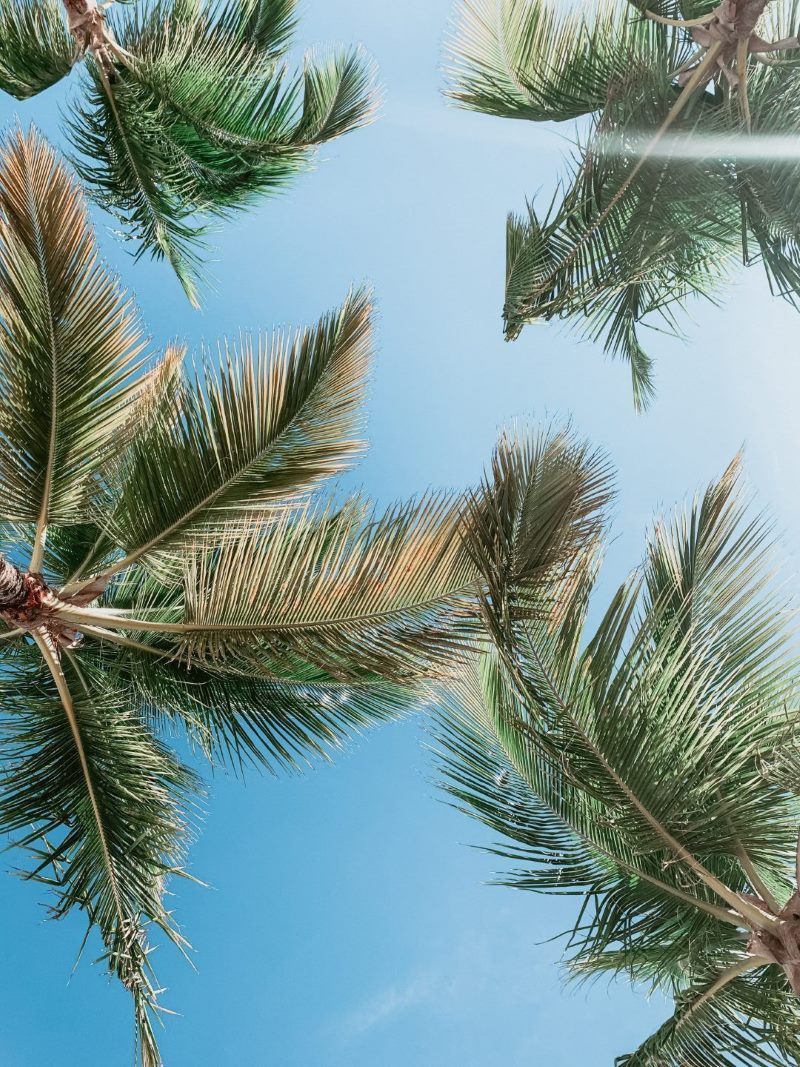 This full day all-inclusive tour from Punta Cana takes you to Saona Island, a Caribbean paradise that will offer you amazing views and a lot of fun. The tour starts with a pick-up in Bayahibe, and then you'll board a speedboat that will take you to Saona Island. During the navigation, you'll make a 45-minute stop at the beautiful Natural Pool, where you'll have the chance to enjoy the Starfish Sanctuary.

Once you reach Saona Island, you'll have approximately 2 hours and 45 minutes of free time to explore the island. You can relax on the pristine beaches, take a swim in the crystal-clear waters or even enjoy a drink from one of the local vendors. Lunch will be served buffet-style at 1:00 pm, with a variety of side dishes and meats available.

At around 2:40 pm, you'll board a catamaran for the return trip to Bayahibe. During the catamaran ride, you'll be entertained by the onboard animation team, and the party will continue with music and dancing for about an hour and a half. The tour ends with a drop-off back at your hotel. Don't miss out on this opportunity to experience one of the best attractions in Punta Cana.
2. Punta Cana Private Fishing Charter
Go on an exciting half-day Punta Cana Private Fishing Charter with your group of up to 8 people. Enjoy a 4-hour trip on a 42-foot motor yacht with the knowledgeable guidance of a local captain and 2 crew members. Catch trophy-sized fish, while also having the option to stop by local beaches for swimming, snorkeling and relaxation. All equipment, bait and hotel transportation are provided for your convenience. This is the perfect activity for families, and all taxes, fuel surcharges, and service fees are included. Free drinks are also provided. The pickup and drop-off service is available for all resorts in the Punta Cana area, including Cap Cana, Bavaro, Uvero Alto and Macao. The pickup time for this tour is 7:30 AM, and pickup details will be arranged with you. Professional and experienced Captain and English speaking First Mate (assistant) are included in the tour, and gratuities are welcome. Book your Punta Cana Private Fishing Charter now for a memorable adventure out on the bright blue ocean.
3. Higuey Cultural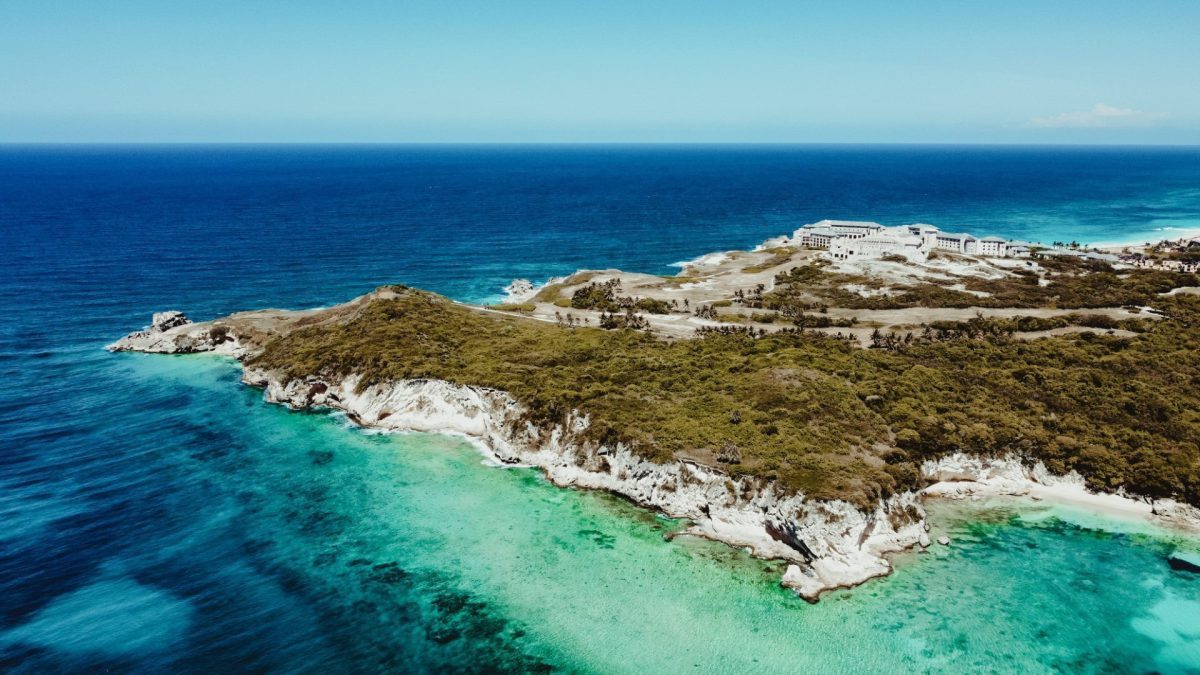 Looking for a unique cultural experience near Punta Cana? Look no further than the Higuey Cultural tour! This tour takes you to some of the top attractions and landmarks in the area, including the Basilica of Our Lady Altagracia – one of the oldest churches in the Americas. Follow your expert guide through the city streets and residential areas as you learn about the rich history and unique culture that make Higuey so special. You'll even have the chance to interact with locals and enjoy a tasting of local fruits, coffee, and chocolate. With round-trip transportation included and refreshments provided, this tour is not to be missed. Book your Higuey Cultural tour today!
4. Horseback Riding at Puntacana Resort Club
Enjoy a relaxed horseback ride along lush forest trails of one of the most beautiful beaches in all of the Dominican Republic. Equipped with horses for all levels of riders, the Puntacana Resort & Club will work hard to match you with a horse perfect for you. Once you're saddled on your horse set out for the day along Punta Cana's pristine white sand beaches. Dip between the shores of the beach and the beautiful forest landscape that surrounds Punta Cana stopping to take a dip in the ocean or to enjoy in the incredible vistas of the Caribbean Sea. Ride on ranch trails and the grass nursery, have a break with tropical fruit juice drink, and visit a typical Dominican home. Experience the wonderful nature of Dominican Republic and get familiar with its incredible vegetation and animal species.
5. Punta Cana Santo Domingo Day Trip With Tickets and Lunch
Explore the oldest Capital of the "New" World, Santo Domingo, with this sightseeing tour that highlights the city's rich history and culture. This day trip, which includes tickets and lunch, is perfect for families or anyone who wants to learn more about the Dominican Republic.

The tour starts with a pick-up from your hotel, followed by a journey to Santo Domingo. You will see incredible details about the Dominican Republic's culture during the trip. Once you arrive in Santo Domingo, you will visit the incredible cenotes of Los Tres Ojos National Park, which are natural and magical.

Afterward, you will visit the most important monuments of the city, such as The 1st Cathedral of America, the Alcázar de Colón, and the National Pantheon El Faro a Colón. You will also take a walk through the Colonial Zone, a romantic street which is the first in America, called "The Lad."

Overall, this tour showcases the best that Santo Domingo has to offer and is sure to be a highlight of your trip.
The Ultimate Punta Cana Tourist FAQ Guide
Are you planning on visiting Punta Cana anytime soon? This city is the easternmost tip of the Dominican Republic, and you will find stunning beaches, high-end resorts, and plenty of activities to keep you entertained during your stay. As with any destination, you may have some questions about the logistics, customs, and activities around the city. Here are some of the most frequently asked questions that tourists ask about Punta Cana.
1. What is the best time to visit Punta Cana?
The best time to visit Punta Cana is from December to April. During these months, the weather is dry, and the temperature averages around 80°F, making it an ideal beach holiday destination. May through November is the rainy season, and it can be hot and humid during these months. However, prices may be lower, and fewer crowds around at the beaches and tourist spots. If you're planning water activities and beach excursions, make sure to plan for the dry season to maximize your experience.
2. Do I need a visa to visit Punta Cana?
If you're a citizen of the United States, Canada, or a European Union country, you do not need a visa to visit Punta Cana. You will receive a 30-day tourist visa upon arrival, but if you wish to stay for a more extended period, you can apply for an extension from the immigration office. If you're not a citizen of either of these countries, it's best to check with the Dominican Republic embassy or consulate in your country to verify the visa requirements and application process.
3. What currency is used in Punta Cana, and can I use a credit card?
The official currency of the Dominican Republic is the Dominican peso (DOP). However, US Dollars are widely accepted, so you don't need to exchange your dollars to pesos unless it is for the convenience of smaller purchases. While there are ATMs around the city, it's always better to carry cash. Although credit cards are commonly used, especially at high-end resorts, it's always wise to keep some cash on hand for smaller purchases and arts and crafts at gift shops.
4. Is it Safe to Visit Punta Cana?
Punta Cana is a safe place to visit for tourists, and incidents of violent crime are rare. However, petty crime such as pickpocketing or theft may occur, so it's essential to keep an eye on your belongings and not leave valuables unattended. Like any other city, always be aware of your surroundings, and keep your wits about you so that you can enjoy your visit without any issues.
5. What activities can I enjoy in Punta Cana?
Punta Cana is a beach-loving paradise, and you cannot miss the opportunities to enjoy miles of sunny beaches, excellent sea-sports activities, and plenty of water adventures. You can try kayaking, snorkeling, scuba diving, and stand-up paddling. Additionally, you can enjoy golfing, fishing, zip-lining, horseback riding, and explore the natural wonders of cenotes and waterfalls in the area. To learn more about the local culture and history, visit the various museums and art galleries around the city.
6. How is the nightlife and party scene in Punta Cana?
Punta Cana boasts an excellent nightlife scene for tourists of all requirements. You can dance the night away at one of the many nightclubs around the city, or you can escape the crowds and enjoy a cocktail at a more intimate beach bar. Tourists can also enjoy dinner shows or attend casino nights. The majority of nightlife is centered around the resorts, which often offer shows and events for their guests, but you can also explore the local bars and nightclubs for a taste of the Dominican Republic's nightlife.
7. How can I get around Punta Cana?
When in Punta Cana, the most common form of transport is by taxi or bus. If you're staying at a resort, they usually offer shuttle services to and from the airport, and some resorts offer shuttle services to other destinations. For shorter trips, such as traveling around the city, you can hire a taxi or take a bus. The buses are safe and provide easy access and travel to Punta Cana, Bavaro, Uvero Alto and more.
8. Are there any cultural customs I should be aware of when visiting Punta Cana?
The Dominican Republic has a rich and vibrant culture that you should experience while in Punta Cana. Some customs may seem unusual at first, such as not speaking with your mouth full, but they are common in the Dominican Republic. To show respect to the locals, it's wise to try to speak some Spanish and learn about the cultural customs. If you're visiting during February, you can enjoy the traditional festival Carnaval celebrated across the country.
Final Thoughts
The Dominican Republic is an excellent place to visit throughout the year, and Punta Cana is one of its most popular tourist destinations. By answering some of the most frequently asked questions in this article, we hope we have helped you plan your visit to Punta Cana. Don't forget to take care of your belongings, explore the local culture, and enjoy every moment of your visit. Don't hesitate to ask for help if you need it, and have a great trip!
How to Spend Your Time as a Tourist in Punta Cana
Punta Cana is a popular destination for tourists visiting the Dominican Republic. The crystal clear waters, white sandy beaches, and endless activities make it an ideal spot for vacationers. However, with so much to see and do, it can be overwhelming to plan your itinerary. In this guide, we'll walk you through how to spend your time as a tourist in Punta Cana.
Day 1: Beach Day
When you picture Punta Cana, you probably think of the beautiful beaches. And for good reason! The beaches here are some of the best in the world. Spend your first day enjoying the sun, sand, and surf. Bavaro Beach is one of the most popular beaches in Punta Cana, and for good reason. The waters are crystal clear and the beach is lined with palm trees. Relax in a beach chair or hammock, take a dip in the ocean, or try your hand at some water sports like snorkeling or paddleboarding. Don't forget to wear sunscreen and bring a hat to protect yourself from the sun.
Day 2: Adventure Time
Next up, it's time for some adventure! There are plenty of activities to choose from in Punta Cana, but we recommend starting with a zipline adventure at Scape Park. This park is located in Cap Cana and offers several adrenaline-pumping activities, including zip-lining through the jungle. The views from the top of the zipline are breathtaking and the rush of flying through the air is one-of-a-kind.After your zipline adventure, head to the Hoyo Azul lagoon. This natural pool is nestled in the heart of the forest and is surrounded by lush vegetation. The water is a beautiful blue color, hence its name which translates to "blue hole". Take a dip in the cool waters or simply soak in the beauty of the surroundings.
Day 3: Cultural Experience
It's important to learn about the local culture and history of a destination. Punta Cana has a rich culture and there are plenty of ways to immerse yourself in it. Start your day with a visit to the Indigenous Eyes Ecological Park. This park is home to 12 freshwater lagoons and miles of nature trails. Along the way, you'll learn about the flora and fauna of the area, as well as the park's conservation efforts.In the afternoon, head to the Altos de Chavon cultural center. This replica of a 16th-century Mediterranean village is home to numerous cultural institutions, including an art gallery and an archaeological museum. You can also take a pottery or weaving class, or browse the artisan shops for locally-made souvenirs.
Day 4: Relaxation Day
After a few days of adventure and sightseeing, it's time for some relaxation. Spend your final day at a spa, where you can indulge in a massage or facial. There are plenty of spas to choose from in Punta Cana, but we recommend the YHI Spa at the Paradisus Palma Real. This tranquil oasis offers a variety of treatments, as well as a sauna, steam room, and relaxation area.In the evening, head to one of Punta Cana's many beachfront restaurants for a romantic dinner. Some of our favorites include La Yola at the Punta Cana Resort & Club and Jellyfish Beach Restaurant.
Book Your Tour Now
Punta Cana has something for everyone, whether you're looking for adventure, culture, or relaxation. By following this itinerary, you'll get a taste of everything Punta Cana has to offer. Don't forget to take plenty of pictures and soak up the sun!