Vancouver, located on the west coast of Canada, boasts breathtaking scenery, a bustling city, and endless outdoor adventures. Whether you're a local or visiting from out of town, Vancouver has something to offer every kind of traveler. From spectacular hikes, to world-class museums, and a vibrant food scene, this diverse city has it all. In this post, we'll dive into the best attractions and things to do in Vancouver to help you plan the ultimate trip to the City of Glass. Let's get started!
The 21 Best Things To Do And See In Vancouver
The 21 Best Things To Do And See In Vancouver
1. Food Walking Tour of Granville Island Public Market
Explore one of Vancouver's top attractions with an off-duty chef on a 2-hour food walking tour of Granville Island Public Market. Join your knowledgeable guide and discover the freshest and most unique foods available in the vibrant stalls. Sample maple-cured salmon, artisanal chocolates, Canadian cheeses, and just-made doughnuts among many other homemade culinary delights. Sip on a delightful chai tea latte and get to know Granville Island's craft beer scene, art galleries, and specialty restaurants. Your guide will offer insights into the island's shops and businesses beyond the Public Market. This small-group tour is limited to 10 people, ensuring a more memorable experience. Food tasting is included and alcoholic drinks are available for purchase. Meet your guide at EB W 2nd Ave @ Anderson St, Vancouver BC V6J 1H2 Canada to begin your tour. Don't forget to bring your appetite for this delicious adventure.
2. Vancouver Guided Tour of Capilano Bridge Local Shows
Experience the best of Vancouver's natural beauty and cultural activities with a guided tour of Capilano Bridge Local Shows. This intimate small group or private tour includes hotel pickup and drop-off in Vancouver, live commentary on board, and bottled water. Your knowledgeable local guide will help you learn about Vancouver's history, nature, and cultural activities.

Skip the long lines to the Capilano Suspension Bridge and Cliffwalk and enjoy the stunning views of the Pacific North Coast. See shows about grizzly bears and endangered birds that are native to the area. Visit the famous Grouse Mountain and gain access to over 40 mountaintop attractions, such as the lumberjack show, grizzly bears, and the endangered birds show. Take in the stunning view of the city and sea while breathing in the fresh mountain air.

Don't miss out on the opportunity to experience adventure in a beautiful and unique setting with this unforgettable tour. Please note that food and drinks are not included in the tour, and tips are not mandatory but appreciated.
3. Sea to Sky Highway Whistler the Sea to Sky Gondola Tour
Spectacular sights and rugged wilderness await you on the Sea to Sky Highway Whistler the Sea to Sky Gondola Tour. Experience the stunning beauty of Howe Sound, the southernmost glacial fjord in North America, as you tour along the scenic Sea-to-Sky Highway. Witness the spray from the incredible Shannon Falls while standing on the viewing platform, and walk across a suspension bridge to take in the breathtaking scenery. You'll have the chance to explore the vibrant pedestrian-only Whistler Village and take in all the unique charm it has to offer.

Your tour includes a deluxe mini-coach with air-conditioning and large windows, providing you with the best possible viewing experience. Your driver/guide will provide engaging commentary throughout the tour, helping you to better understand the incredible sights around you. Admission to the Sea to Sky Gondola is also included, offering breathtaking views from high above the dazzling landscape. An optional walking tour led by a local guide is also available, so you can explore the area in even greater depth.

Please note that the itinerary is subject to change due to unforeseen circumstances. You'll be picked up and dropped off at your hotel at the beginning and end of the tour, and all taxes are included in the tour price. Food and drinks, as well as gratuities, are not included, so please plan accordingly. Don't miss the chance to experience the incredibly beautiful Sea to Sky Highway Whistler the Sea to Sky Gondola Tour.
4. Western Trails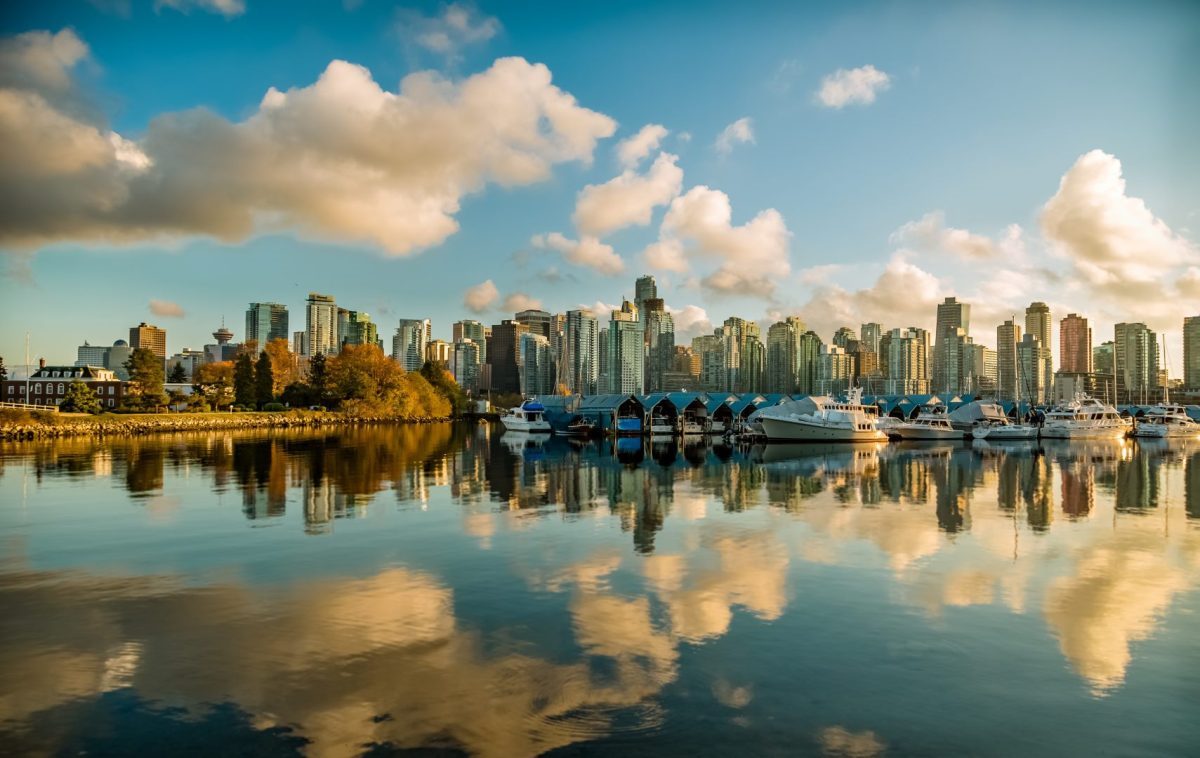 Immerse yourself in the stunning scenery of the Canadian Rockies without the hassle of planning with this convenient four-day tour from Vancouver to Calgary. Relax and enjoy the luxurious ride on a deluxe coach while you pass through the beautiful pastoral landscape of Fraser Valley before heading up to the mountains. The tour includes overnight stays at three amazing locations – Jasper, Banff, and Lake Louise. On day two, you'll have the opportunity to use the included National Parks Pass to explore the breathtaking Jasper National Park and the incredible Columbia Icefield. The third day takes you through the stunning turquoise lakes of Banff and the majestic mountains around Lake Louise. Optional activities include the Glacier Skywalk, the Ice Explorer Tour, and the Banff Gondola. Don't worry about transportation or hotel stays, let us take care of it all for you. Book now and get ready to experience the best of the Canadian Rockies.
5. Private Tour to Capilano Bridge and Grouse Mountain
Discover the natural beauty of the Pacific Northwest on a private 6-hour tour from Vancouver. This tour takes you through the stunning Lion's Gate Bridge and offers panoramic views of the city. Visit the Capilano Suspension Bridge Park to explore the Treetops Adventure and test your limits on the Cliffwalk with its glass floors. Ascend Grouse Mountain aboard a gondola and witness breathtaking views of the city. Enjoy this incredible adventure with your loved ones and hear engaging commentary from a personal guide. Add a stop at the Capilano River Salmon Hatchery to witness the salmon jump upriver during the summer. Hotel pickup and drop-off are included to make your trip hassle-free. Don't miss this one-of-a-kind private tour during your visit to Vancouver.
6. Vancouver Floatplane and Capilano Suspension Bridge Combo
Combine a 20-minute seaplane tour over the Vancouver skyline with a visit to the Capilano Suspension Bridge Park. Enjoy exploring the Cliffwalk, Capilano River and more with the included entrance ticket. Benefit from a complimentary shuttle service from downtown Vancouver to the park. Amenities at the Vancouver Terminal include WiFi, newspapers, mobile device charging station, coffee, tea, fruit and baked goods. Please note that this tour is not suitable for people with disabilities.
7. Vancouver Whale Watching Safari
Watch for orca, gray, and humpback whales on a full-day wildlife safari from Vancouver on a comfortable covered boat. A trained naturalist will be accompanying the tour to provide insights into the whales' lives, behaviors, and migration patterns. Try spotting the dolphins, seals, sea lions, and bald eagles that thrive along the Pacific Coast. Whales are sighted on 85% of trips. Enjoy a warm enclosed boat throughout the tour. Embark and disembark at your hotel, private residence or Air B&B in Vancouver. GST, professional naturalist guide, hotel pickup and drop-off, and gratuities are included in the tour package. Confirmation will be received at the time of booking unless booked within 1 day of travel. In that case, the confirmation will be received as soon as possible(subject to availability).
8. 4 Hours Private Tour of City of Vancouver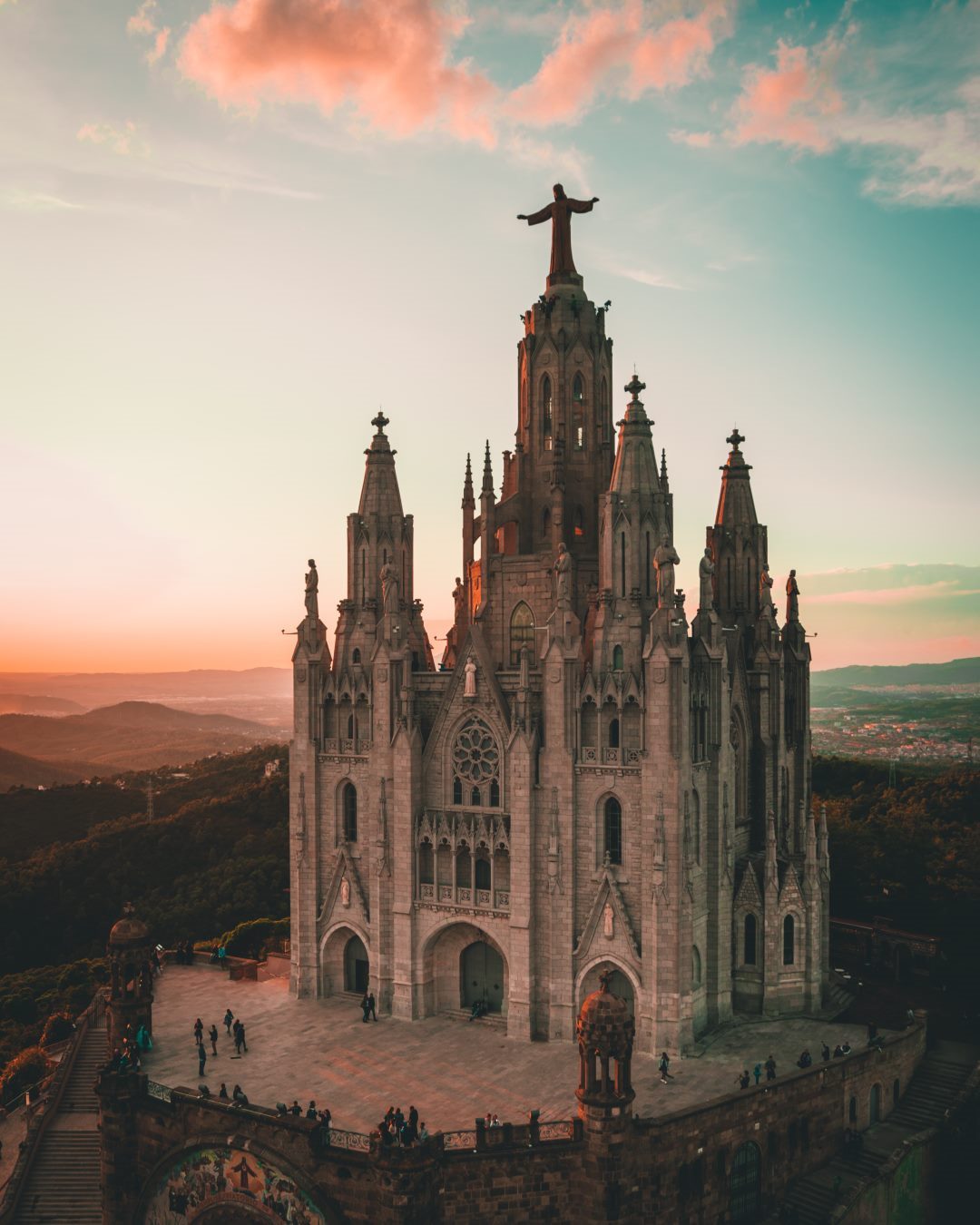 Discover the highlights of Vancouver with a 4-hour private tour. Explore the city at your own pace with a customizable itinerary that includes top landmarks such as Gastown, Chinatown, Stanley Park, Granville Island, and Queen Elizabeth Park. Travel by car and enjoy a more personalized experience with a private guide. Upgrade to a full-day tour to see even more of the city. The tour includes bottled water, taxes, tolls, and parking fees. Pick-up is available from Vancouver International Airport, any hotel in Vancouver, AirBnB or a residential address.
9. Vancouver Sightseeing Best Day Tour Private
This private Vancouver Sightseeing Best Day Tour is the perfect way to explore the city's top attractions with ease and comfort. You'll be picked up from a select location, including some Air B&B locations, Rocky Mountainee Station, and other Railway Stations.

The tour includes admission tickets and private transportation in an air-conditioned vehicle. Bottled water is provided, and you'll have plenty of time at each stop to explore and snap photos. Food, drink, and all personal expenses are the traveler's responsibility.

You'll start at Canada Place, where you can marvel at the architecture and admire the vistas of the harbour. Next, head to Vancouver Lookout for a panoramic view of the city from above. The tour also includes stops at Stanley Park, Granville Island, and Chinatown, among others.

Please note that confirmation will be received at the time of booking. The tour is not wheelchair accessible, but infant seats are available. You're advised to wear comfortable walking shoes and dress appropriately for the weather. The tour is near public transportation and most travelers can participate.

Cancellation is possible up to 24 hours in advance of the experience for a full refund. If you cancel less than 24 hours before the experience's start time, the amount you paid will not be refunded.
10. 4 Hour Best of Vancouver Private Sightseeing Tour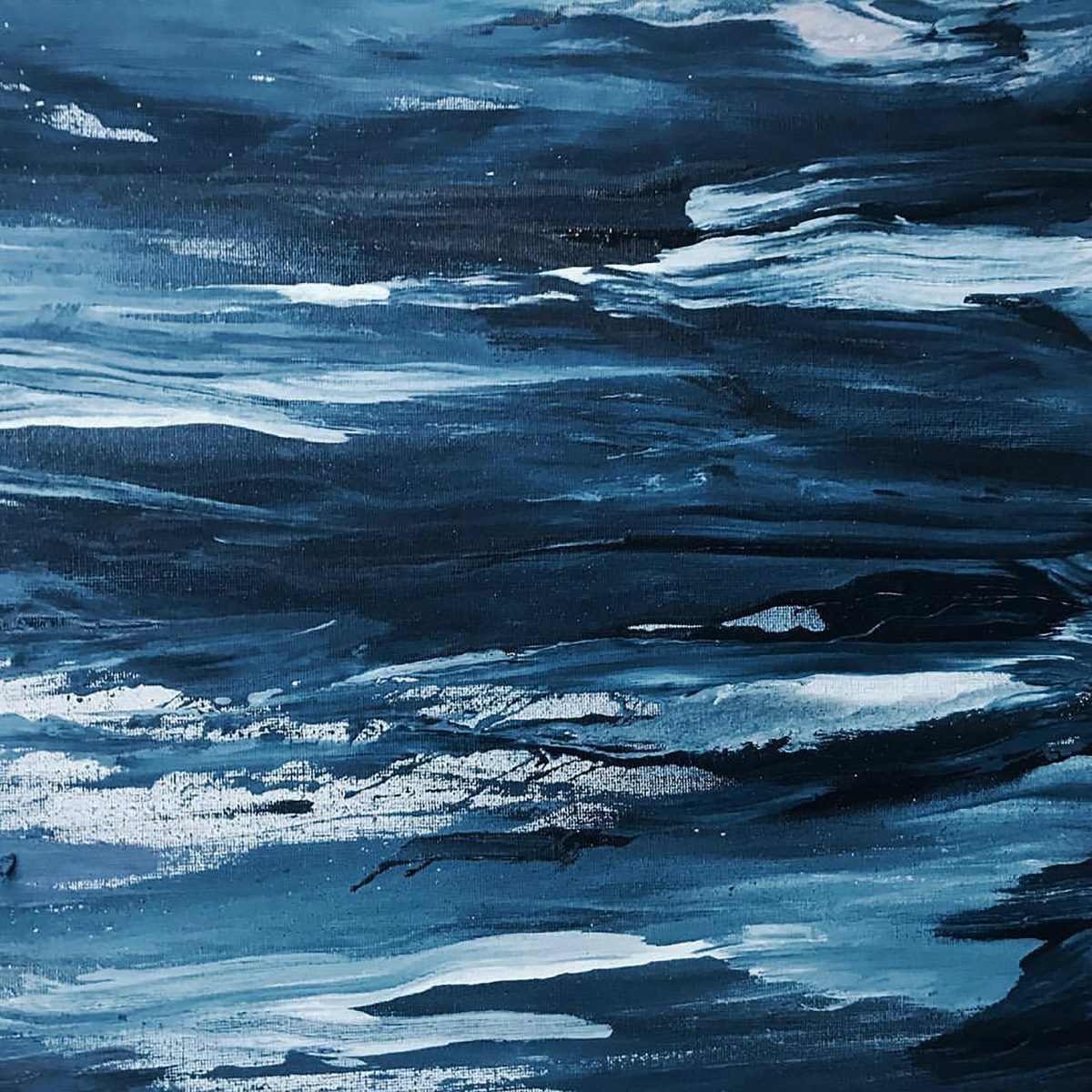 This four-hour Best of Vancouver private sightseeing tour is perfect for those looking to explore the city in a personalized and private manner. With pick up from your hotel, you'll be traveling in a Cadillac touring Limousine with a knowledgeable guide to show you the city's highlights.

The tour includes stops at Stanley Park and the Lions Gate bridge, with opportunities to view displays of Native totem poles and scenic viewpoints. You will also have the chance to explore Vancouver's Chinatown, which is one of the oldest neighborhoods in the city and the second largest Chinatown in North America.

In addition, you'll visit Gas Town, a lovingly restored business district filled with shops and galleries, and Granville Island, a renowned center for art and fashion, and a perfect place to enjoy coffee.

This tour is a great way to get to know the city with a professional and talented guide who knows all about Vancouver's best hidden gems. So why not book this private tour and experience the best of what Vancouver has to offer?
11. Vancouver Alpine Lakes Glaciers Seaplane Tour
This tour takes you on an unforgettable adventure through Vancouver's stunning alpine lakes and glaciers. Board a seaplane at Vancouver Harbour and take in the breathtaking views of Mount Mamquam's hanging glaciers and knife-edged ridges. During the summer, you'll land on a picturesque alpine lake, where you can enjoy the fresh air and crystal-clear water. The tour features a brief taxi on the lake before continuing the 1-hour aerial adventure. Throughout the tour, you'll see snow-capped mountains that create the perfect backdrop. Upon descent, enjoy a one-of-a-kind aerial view of Vancouver before landing back in historic Coal Harbour. The tour operates all year round, with the alpine lake landing exclusive only to the summer tour. The package includes the services of an experienced guide, a 1-hour seaplane flight, Carbon Offset Levy, Vancouver Harbour Flight Centre Fee, GST (Goods and Services Tax), gratuities (optional), and food and drinks. Hotel pick-up is also provided for your convenience.
12. Vancouver City Highlight Tour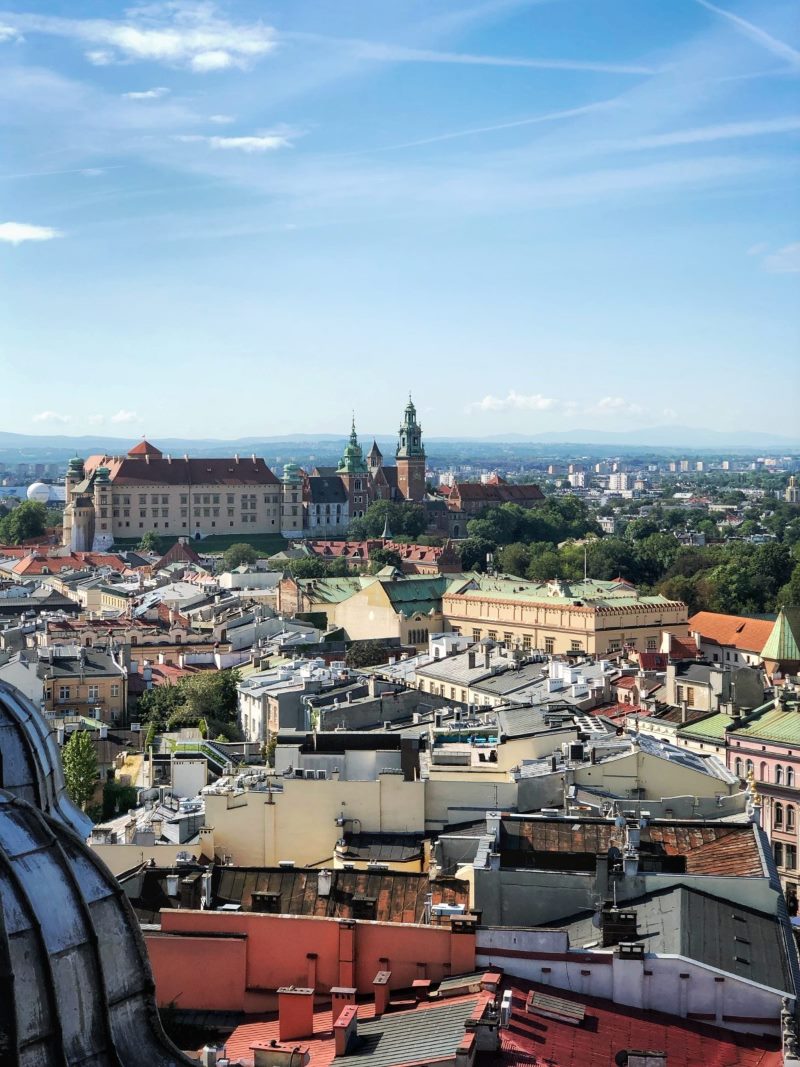 The Vancouver City Highlight Tour is a must-do for anyone visiting this beautiful city on the west coast of Canada. With the help of a professional certified guide, you'll visit multiple stops including Stanley Park, Granville Island, Gastown, Chinatown, Robson Street, English Bay, and Vancouver Harbour. Get to know the city's landmarks, history, and culture, all while exploring their famous art and shopping venues. Enjoy a narrated tour of Vancouver with certified tour guides and explore some of the city's bustling shopping districts. The tour includes hotel pickup and drop-off, a certified guide, and gratuities. Don't miss out on this personalized way to see the best of Vancouver.
13. Vancouver City Tour With All Attractions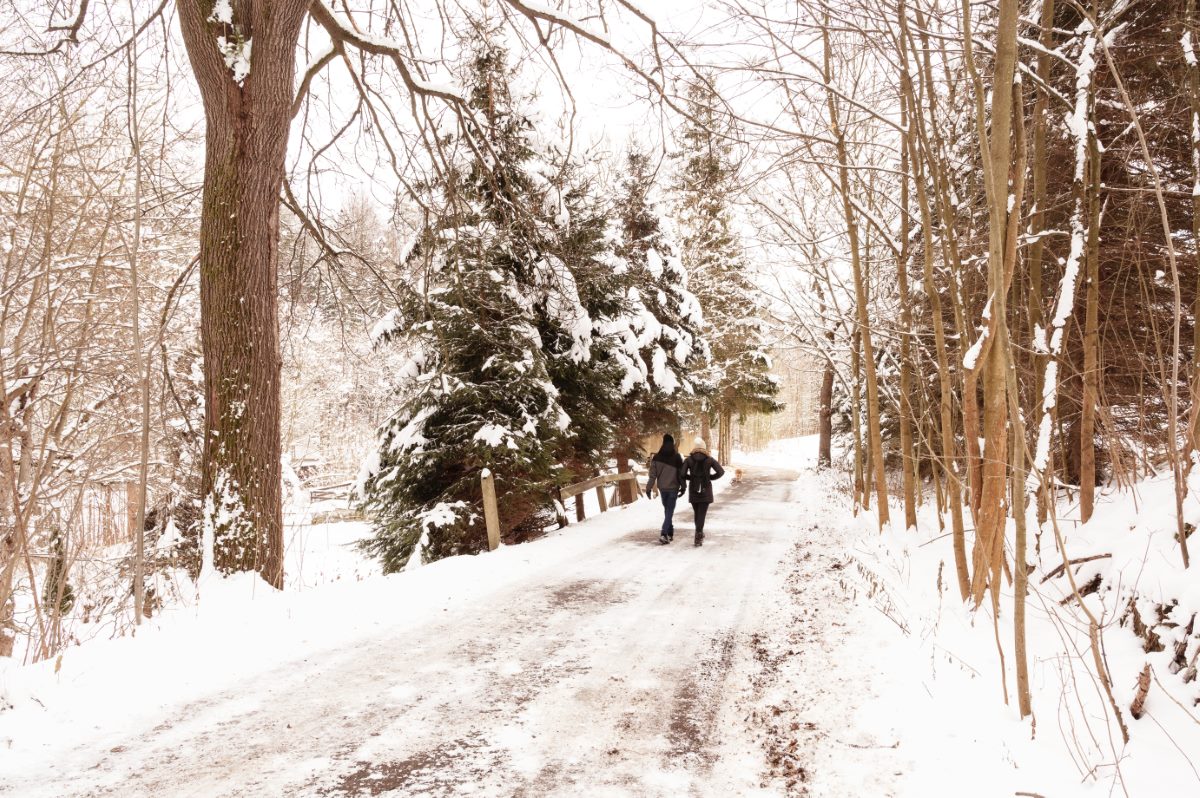 Spend a day exploring Vancouver's most popular attractions with this private tour. Travel in comfort in an air-conditioned vehicle and stop at the Vancouver Lookout and Vancouver Aquarium – admission tickets are included with the tour. You'll also have the opportunity to try local food from food carts and make several photo stops along the way. The tour is customizable and private for a personalized experience. Pickup is available from various locations, including select Air B&Bs and railway stations. The tour starts by passing through Vancouver downtown and spending 1 hour and 30 minutes at the Vancouver Aquarium.
14. Private Tour Vancouver City Sightseeing
While in stunning Vancouver, indulge in a private tour of the city's most popular and remarkable sites! This lovely 4-hour private sightseeing tour will take you to top attractions such as Granville Island, the Lions Gate Bridge, Chinatown, Gastown, and Stanley Park where you can admire the historic First Nation totem poles in Brockton Point. You'll capture scenic views from Queen Elizabeth Park while learning about Vancouver's history, culture, and sights from an informative guide. Travel at your own pace, request stops to snap photos, grab souvenirs, or have a closer look at any site. With a private guide and vehicle, you can avoid the crowds and create your tour. What's included in this tour is a classic touring limo, a local guide, hotel pickup and drop off, and gratuities. However, food and drink is not included in the package. Both morning and afternoon tours are available for your convenience. Choose this tour for an unforgettable and personalized Vancouver experience!
15. Vancouver City Tour Including Capilano Suspension Bridge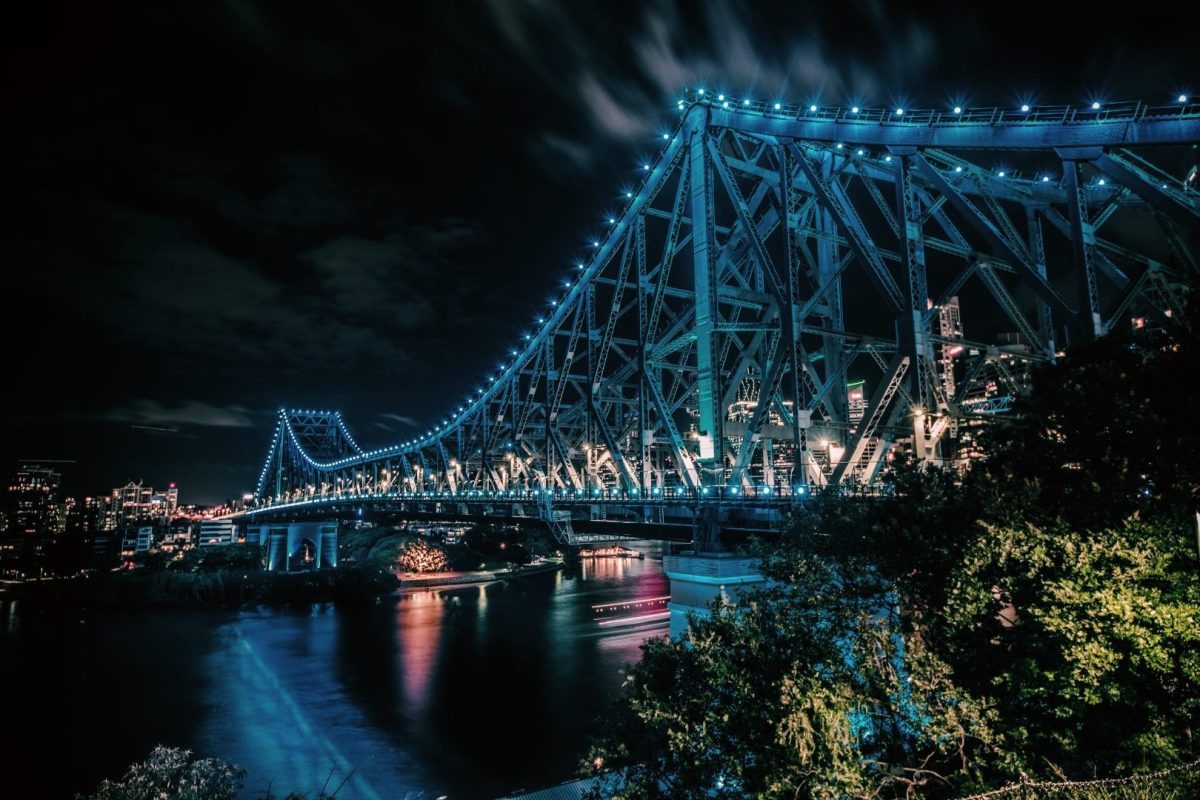 Spend half a day exploring Vancouver's natural and urban highlights with this sightseeing bus tour. An experienced guide will take you to key attractions like Canada Place, Robson Street and the Lions Gate Bridge. Listen to interesting commentary as you wind through vibrant neighborhoods and tree-lined paths in Stanley Park. Afterward, make your way to the Capilano Suspension Bridge for an exhilarating walk along the cliff-hanging footpaths. With hotel pickup and drop-off included, this tour offers a convenient and hassle-free way to see Vancouver's highlights. For those short on time, it's the perfect way to combine the best city neighborhoods with the North Shore.
16. Private Tour of City of Vancouver Capilano Suspension Bridge and Grouse Mt
Private Tour of City of Vancouver Capilano Suspension Bridge and Grouse Mt

Explore Vancouver's best attractions with a private tour in a luxury black sedan SUV or black multi-passenger van. The tour includes pick-up and drop-off anywhere in Vancouver, complimentary bottled water, and gratuity for the chauffeur.

The tour starts with a visit to Stanley Park where guests can enjoy the natural beauty of the park and its many attractions for an hour. Next, the tour takes guests to Gastown for a 30-minute stop to explore its rich history and vibrant culture.

The highlight of the tour is a visit to the Capilano Suspension Bridge, where guests can enjoy breathtaking views and experience the thrill of walking across the suspension bridge. However, note that admission tickets to the bridge are not included in the tour package.

The tour also includes a trip to Grouse Mountain, where guests can enjoy a scenic gondola ride to the top of the mountain and experience the stunning views.

The pickup point for the tour is flexible, and travelers can be picked up from the Port Vancouver International Airport, train station or private residences.

Confirmation for the tour will be received at the time of booking, and the tour is not wheelchair accessible. Service animals are allowed, and infant seats are available for young children.

Cancellation policy for the tour includes a full refund if canceled 24 hours prior to the tour start time. Come explore Vancouver's best with this private tour experience.
17. Usa Black Friday Shopping Tour
If you're planning a trip to Vancouver during the Black Friday weekend and love shopping, then the Black Friday Shopping Tour is the perfect activity for you. This tour will take you on a shopping spree to Canada's biggest shopping mall, Tsawwassen Mills, where you can find everything from high-end luxury brands to affordable retail stores.

The tour includes pick-up service from your hotel and a roundtrip ferry ride aboard BC Ferries. The transportation is in a deluxe mini-coach with air conditioning and large windows for the best viewing. You'll be accompanied by an experienced tour guide who will help you navigate the mall and find the best deals.

During the tour, food and drinks will be provided and gratuities are included. The meeting point is at the Vancouver Cruise Pier where you'll meet your guide wearing lime green. Please be at the departure point 15 minutes prior to the departure time which is at 7:00 AM. The activity ends back at the meeting point.

In addition, the tour includes stops at other Vancouver attractions such as Canada Place where you can enjoy stunning views of the harbor and FlyOver Canada, a breathtaking 4D experience that lets you fly over Canada's most iconic landmarks.

Please note that confirmation will be received at time of booking and the tour is not wheelchair accessible. However, foldable strollers and wheelchairs can be accommodated if you notify the company in advance. Also, no booster seats are available during the tour. This activity is open to most travelers who can participate.

Don't let the Black Friday deals slip away, book your Black Friday Shopping Tour now and get ready to shop till you drop!
18. Full Day Best of Vancouver Private City Tour and Wine Tasting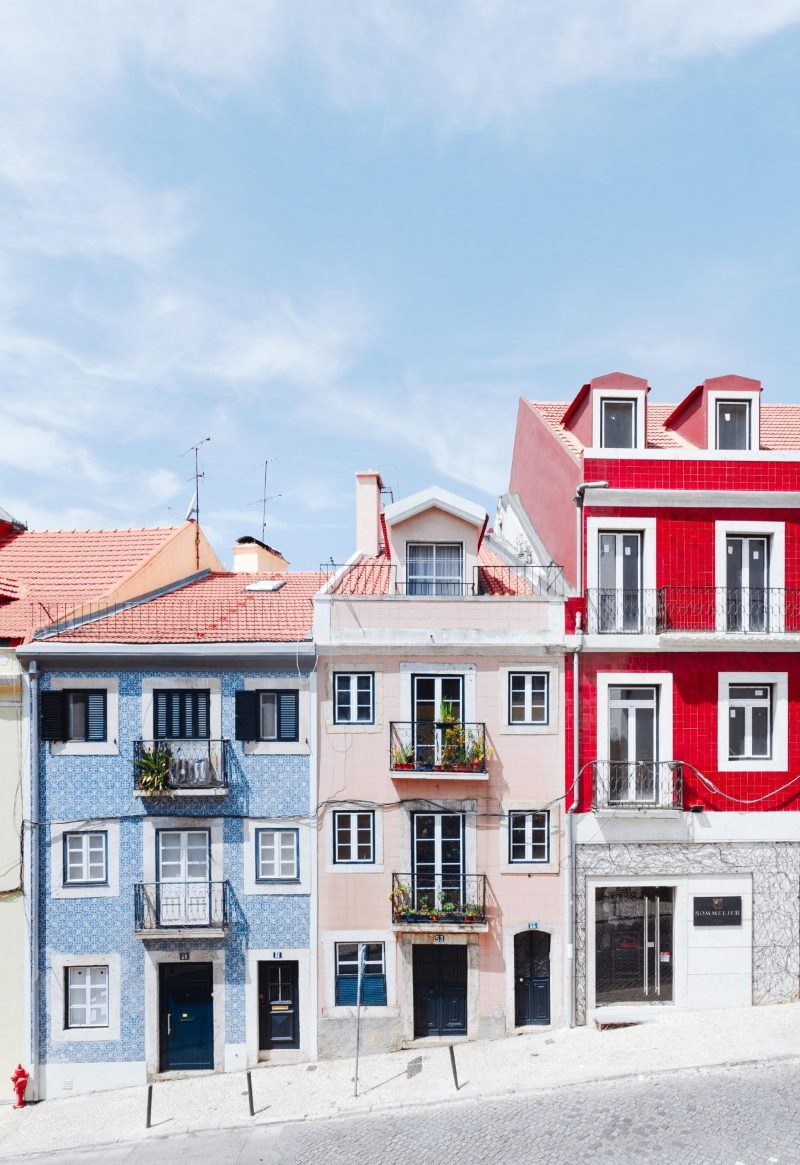 Combine two of Vancouver's most popular activities on this private 9-hour tour of the city that includes sightseeing and wine tasting. Experience the cultural capital by ticking off top attractions such as Vancouver Chinatown Queen Elizabeth Park and Lions Gate Bridge. Then, spend the afternoon touring some of British Columbia's best wineries where you will visit the cellars, explore the vineyards, and most importantly, taste locally-grown wine varietals. This tour is ideal for lovers of culture, history, and wine. Hotel pickup and drop-off are included along with GST, a professional driver/guide, and live commentary on board. While gratuities are recommended, food and drinks are not included unless specified. Join this tour to experience the best of Vancouver in one day.
19. Small Group Capilano Suspension Bridge and Grouse Mountain from Vancouver
Looking for a family-friendly way to experience some of Vancouver's highlights? Look no further than this small-group day tour, which includes stops at both Grouse Mountain and the Capilano Suspension Bridge. With no more than 14 fellow travelers, you'll get priority admission to all the attractions and enjoy live commentary from your local guide as you go. Highlights of the tour include the lumberjack and endangered bird shows at Grouse Mountain, plus visits to the Treetop Adventure and the Cliffwalk at the Capilano Suspension Bridge. And with hotel pickup and drop-off included, it couldn't be more convenient!
20. Vancouver Clothing Optional Nude Beach With Evening Adult Attraction Private
Experience the freedom of a clothing-optional beach and an evening of adult attractions on this private tour in Vancouver. Your air-conditioned vehicle will provide a comfortable ride to and from the beach, where you can relax and soak up the sun without restrictive clothing. Afterward, explore the evening adult attractions at your own pace before returning to your pickup location. Bottled water is included, and food and personal expenses are at your own cost. Pickup is available at select Air B&B locations as well as the Rocky Mountainee Station and other railway stations. Please note that this tour is not wheelchair accessible, and participants with serious medical conditions should consult with their doctor beforehand. Confirmation will be received upon booking, and a full refund is available if you cancel up to 24 hours in advance of the experience. Don't miss out on this unique Vancouver excursion!
21. Vancouver City Hop on Hop Off Tour
Explore the most popular attractions in Vancouver at your own pace with a hop-on hop-off tour aboard an open-top bus. With multiple pass options to choose from, you can customize your sightseeing tour to include stops such as Stanley Park, Yaletown, and the beaches. Learn about Vancouver's history and landmarks from the onboard commentary as you navigate through the city. Whether you're interested in exploring Chinatown, shopping along Robson Street, or visiting historical Gastown, this tour allows you to hop off and on at your leisure. Your tour starts at Canada Place, and hotel pickup and drop off, food and drinks, and gratuities are not included.
FAQs about Vancouver: A Guide for Tourists
Are you planning on visiting Vancouver but need to know more about the city before you go? Here are some of the most frequently asked questions that tourists ask before visiting Vancouver.
1. What is the best time of year to visit Vancouver?
The best time to visit Vancouver is during the summer months of June to August. This is when the city experiences the least amount of rainfall and the temperatures are warm and pleasant. However, keep in mind that this is also the busiest tourist season, so expect larger crowds and higher prices for accommodations and activities. If you prefer milder temperatures and fewer crowds, you may want to consider visiting Vancouver during the shoulder seasons of spring (March to May) or fall (September to November). You can still enjoy outdoor activities and attractions during these times, but with a little more privacy.
2. What are some must-visit attractions in Vancouver?
Vancouver is home to many must-visit attractions, from the beaches and parks to the museums and cultural centers. Here are some of the top attractions to consider on your trip to Vancouver:
Stanley Park: This is Vancouver's largest and most famous park, spanning over 1,000 acres with a seawall, beaches, trails, and wildlife.

Granville Island: This is a popular destination for arts, shopping, and food. Check out the public market and street performers.

Capilano Suspension Bridge: This bridge is suspended over a canyon and offers stunning views of the surrounding forests and river.

Grouse Mountain: Take a scenic gondola ride up to the top of Grouse Mountain, which offers hiking trails, wildlife, and views of the city below.

Vancouver Aquarium: This world-renowned aquarium is home to over 50,000 animals, including dolphins, otters, and beluga whales.
3. How do I get around Vancouver?
Vancouver has an excellent public transportation system, including buses, trains, and ferries. The SkyTrain is a fast and efficient way to travel around the city, with three main lines traveling to various neighborhoods and attractions. You can purchase a Compass Card, which is a reloadable transit pass that can be used on all modes of public transportation in the city. Taxis and ride-sharing services like Uber and Lyft are also available throughout the city.
4. What are some of the best neighborhoods to stay in Vancouver?
Vancouver has many diverse neighborhoods, each with its unique character and attractions. Here are a few of the top neighborhoods to consider for your stay:
Downtown Vancouver
This is the heart of the city, with plenty of hotels, restaurants, bars, and shopping. It's within walking distance to many of the top attractions and offers easy access to public transportation.
Gastown
This historic neighborhood is known for its cobblestone streets, Victorian architecture, and trendy restaurants and bars. It's a great place to explore the city's history and nightlife.
Kitsilano
This neighborhood is located near the beaches and offers a more laid-back atmosphere. It's also known for its trendy cafes, shops, and outdoor markets.
5. What is the food scene like in Vancouver?
Vancouver has a diverse culinary scene, with influences from many different cultures. You can find everything from fresh seafood and sushi to vegan and gluten-free options. Don't forget to try some of the local specialties, such as poutine (fries with cheese curds and gravy) and salmon candy (smoked salmon with a sweet glaze). Vancouver also has a vibrant craft beer and wine scene, with many local breweries and wineries to explore.
How to Spend Your Time as a Tourist in Vancouver?Are you planning to visit Vancouver anytime soon? This beautiful city, located in the province of British Columbia, Canada, is a popular tourist destination with a lot to offer. From the majestic mountains to the stunning beaches, and everything in between, Vancouver is a city that you'll fall in love with.But with so many things to see and do, it's important to plan your time well to make the most of your trip. In this guide, we'll take you through some of the highlights you might like to do.1. Take a Stroll around Stanley ParkOne of the best places to start your visit is Stanley Park. This urban park is located right in the heart of the city, and it attracts millions of visitors every year because of its natural beauty. There are many things to see and do here, like hiking, biking or simply taking a relaxing walk along the Seawall with a view of mountains, forests and beaches.Make sure you visit Lost Lagoon, the Vancouver Aquarium, and the Totem poles. Whether you enjoy nature, history or just being outside, Stanley Park has something for everyone.2. Visit Granville IslandGranville Island is a must for every visitor to Vancouver. This former industrial area has been transformed into a cultural hub boasting some of the city's best food, street performances, and shopping. You can take a walk, rent a bike or jump on a water taxi to Granville Island. Once you're there, be sure to visit the Granville Island Public Market, where you'll find fresh seafood, artisan bread, pastries, and more.Take a peek inside the studios and galleries that range from First Nations carvers to glass blowers and jewelers. Check out the Cement Factory, which is covered in street art, and the comfortable Granville Island Brewery if you want to relax with a cold one.3. Experience the Thrill of Capilano Suspension Bridge ParkIf you want an adrenaline rush, visit the Capilano Suspension Bridge Park – one of the top Vancouver attractions. It offers not just a bridge, but a tree-top adventure where you can walk across a bridge suspended 70 meters above the forest floor. It's a thrilling way to experience the natural beauty of this region. On site is also an educational centre where you can discover bears, salmon and other fascinating wildlife. This is a popular place, and the bridges sway as you walk and when there is a lot of foot traffic.4. Hit the Slopes at WhistlerIf you're visiting Vancouver between November and May, skiing and snowboarding should be on your list of things to do. Whistler (a 1.5-hour drive from Vancouver) is one of the best ski resorts in North America, with over 8,000 acres of skiable terrain, three glaciers, and more than 200 trails. If skiing or snowboarding isn't your thing, there are other fun activities to enjoy, such as tobogganing, zip-lining, cross country skiing, and snowmobiling.5. Explore GastownNamed after "Gassy" Jack Deighton, Gastown is a vibrant neighbourhood with a rich history. It's Vancouver's oldest neighbourhood with a unique vibe showcasing the city's and Canada's history. It offers cobblestone streets, brick buildings and historic sites, like the famous Gastown Steam Clock. You can explore the area on foot and discover small shops, local bars, and popular restaurants. The streets are lit with gas lamps in the evening, adding to the charming atmosphere.6. Relax and Unwind at English Bay BeachLocated in the West End of downtown Vancouver, English Bay Beach is one of the most popular beaches in the city. It offers a long strip of fine sand and crystal-clear blue water that is perfect for swimming and playing in the sun. You'll also find food vendors, bike rentals, a public outdoor swimming pool, and plenty of events and festivals throughout the year. English Bay Beach is the perfect spot to take it easy and soak up the stunning views of the city and the mountains.7. Visit the Museum of AnthropologyThe Museum of Anthropology at the University of British Columbia is one of the best museums in Canada. It offers an insight into the country's rich history through its fascinating exhibits, which include First Nations art, carvings, and artifacts. You can wander around the beautifully landscaped grounds of the museum – which houses many pieces of historical architecture, likea Haida house and stonework. It's a great option on a rainy day.8. Take a Day Trip to VictoriaIf you have time, consider taking a day trip to Victoria, the capital city of British Columbia. It's only a 30-minute ferry ride from Vancouver to Victoria, located on Vancouver Island. The city is known for its beautiful gardens, colourful streets and historic buildings. With attractions like the Butchart Gardens or the Royal BC Museum, you'll easily fill a full day with a trip here.9. Shop at Robson StreetRobson Street is the most popular shopping street in Vancouver. It is home to everything from designer brands to locally owned boutiques, and millions of visitors come here every year to shop and peruse. There are plenty of street vendors and sidewalk cafes, so you can make a day of it by walking around, shopping, and sampling delicious local food.10. Dine in Vancouver's Finest EateriesNo visit to Vancouver is complete without trying the local gastronomy. Vancouver is a city of diverse tastes featuring a range of cuisine, from fresh seafood to authentic west coast Canadian cuisine.There are plenty of great dining options throughout the city but here are some of the best:- Miku for sushi and Japanese sake. Make sure to try their famous flame-seared sushi
– Vij's for Indian dishes like lamb popsicles and rich curries
– Hawksworth for an upscale dining experience of Pacific-Northwest cuisine.Book Your Tour Now, Visiting Vancouver Can Be an Amazing Experience!Vancouver is a cosmopolitan city with a unique blend of urban attractions and natural beauty. We hope this guide has inspired you with some ideas of things to see and do during your visit to Vancouver.Remember, Vancouver can get very busy, especially during the high season, so we recommend you plan and book ahead wherever possible. But with good planning and an open mind, you can enjoy a truly unforgettable trip to Vancouver.