Mexico City is a bustling metropolis that's home to a rich history, a vibrant culture, and endless entertainment. From the magnificent Aztec ruins to the trendy neighborhoods, there's something for everyone in this sprawling city. Whether you're a first-time visitor or a seasoned traveler, you'll never run out of things to see and do. So, if you're planning a trip to Mexico City and looking for the best attractions and experiences, this post is for you. In this guide, we'll explore the must-see sights, the hidden gems, and the local favorites that make Mexico City such a unique and exciting destination.
The 15 Best Things You Can Do In Mexico City
The 15 Best Things You Can Do In Mexico City
1. Teotihuacan Hot Air Balloon Ride With Optional Bike or Walking Tour
The ancient city of Teotihuacan is a must-see for anyone visiting Mexico City. Dive into its mysteries on this 8-hour tour which will take you on a thrilling hot air balloon ride over the pyramids and temples. See the impressive temples from above and take in the breathtaking views. If that's not enough, choose between a walking or biking tour of the ruins and the neighboring areas. Learn about local culture and visit a craft workshop and a family-run specialty foods factory. Breakfast, lunch, and tastings are included in this tour. Hotel pickup and drop-off are also part of the package, making it an easy and unforgettable experience.
2. Private Mexico City Tour Anthropology Museum and Soumaya Museum
Experience Mexican history and culture on this guided excursion to the country's capital city. This tour is perfect for those who want to explore some of Mexico City's rich cultural attractions. Your local guide will take you to visit the ruins of an ancient Aztec pyramid, admire the famous muralist Diego Rivera's paintings, and visit two of the city's top museums. First, you'll explore the unique collection of thousands of works of art at the Museo Soumaya. Then, you'll visit the National Museum of Anthropology to gain insight into the region's fascinating cultural history. Your tour includes round-trip transportation from centrally located hotels in Mexico City, an entrance fee, and the assistance of a professional guide. Food and drinks are not included, and gratuities are at your own discretion. Join us for a carefully crafted tour that will open your eyes to the wonders of Mexican history and culture.
3. The Colors of Mexico Private Walking Tour Zocalo National Palace and Art
Explore the vibrant colors of Mexico on this private full-day walking tour of Centro Historico. Led by a certified professional guide, art and culture lovers will have the chance to experience more than 700 years of history in this UNESCO World Heritage Site. Start at the Zocalo and visit top attractions, including Templo Mayor, the National Palace of Fine Arts, and the Murales de Diego Riviera. Along the way, discover hidden gems and explore an open-air art museum in downtown Mexico City. This small-group tour includes snacks and alcoholic drinks are available for purchase. Hotel pickup and drop-off are optional for an additional fee. Tips to the guide are always appreciated but are not obligatory.
4. Hot Air Balloon Ride Tour from Mexico City Includes Breakfast and Pyramid Guide
View the Teotihuacan complex from the sky on a hot air balloon ride over this historic archeological site. Gliding over the site gives you a unique perspective you can't get from the ground plus it comes with the opportunity to experience a hot air balloon ride. This excursion is perfect for travelers who are looking for a special outing that goes beyond the average tour.

You'll take a hot air balloon ride over Teotihuacan and enjoy a full buffet breakfast at Gran Teocalli Restaurant after your flight, complete with a sparkling wine toast. Passenger insurance is also included. You have the option to add hotel pickup and drop-off or a guided pyramid tour. Special occasions such as marriage proposals or birthdays can be accommodated.

Please note that not all tours include transport from Mexico or guided tours. You can head directly to the meeting point at Flying Pictures de México Vuelos en Globos Aerostáticos en Teotihuacán or request pickup. Don't miss this opportunity to experience Teotihuacan from a unique perspective on a hot air balloon ride.
5. Anthropology Museum Teotihuacan Pyramids and Mexico City Private Tour
Explore the rich history and culture of Mexico with a private tour of the Anthropology Museum, Teotihuacan Pyramids, and Mexico City. After convenient hotel pickup, your knowledgeable local guide will take you to the National Museum of Anthropology where you'll discover the impressive archaeological collection detailing the region's cultural past. Next, visit the famous pre-Hispanic site of Teotihuacan and marvel at the Pyramids of the Sun and Moon. Finally, explore the bustling central zocalo and soak up the vibrant atmosphere of Mexico City. With a private guide and all-inclusive features including hotel pickup and drop-off, drinks, lunch, and gratuities, this tour is the perfect way to make the most of your time in Mexico City.
6. Tour to Puebla and Cholula
Visit Cholula and nearby Puebla on this guided day tour from Mexico City. Start your day in Cholula where you can see the Great Pyramid of Cholula and spend time exploring the city. Then head to Puebla where you'll have time to shop, eat and explore before heading back to Mexico City. With a local guide to show you around, you don't need to worry about anything. All tickets are included, and you'll travel in the comfort of an air-conditioned vehicle. Group sizes are limited to 15 participants to receive the personal attention of your guide. The pickup point is Hotel Fontan Reforma at 9:00 AM, but you can also head directly to your preferred meeting point or request pickup. This activity ends back at the meeting point. Pick up at hotels in the downtown area, hotel zone (Paseo de la Reforma) and Polanco is available, but if your hotel is outside these areas, pickup is not available. All fees and taxes are included, as well as lunch. Don't miss out on this amazing opportunity to see the historic sites of Puebla and Cholula!
7. Tour to the Pyramid of Teotihuacan and Basilica of Guadalupe
Get an intimate view of two popular historic sites in Mexico City with this guided tour of the Pyramid of Teotihuacan and Basilica of Our Lady of Guadalupe. Learn about Mexican history from a bilingual guide and get a personal experience with a small group size. The tour includes convenient hotel pickup and drop-off (selected hotels only), transportation by air-conditioned minivan, and a pulque and tequila tasting. If you choose not to select the lunch option, it is not included. Climb the Pyramids of the Sun and Moon and explore the mysteries of Teotihuacan before delving into the religious significance of the national shrine at the Basilica of Our Lady of Guadalupe. Finally, feel free to show your appreciation for your guide with included gratuities. Confirm your start time with the local provider and get ready to experience two popular historic sites with ease.
8. Private Tour to the Monarch Butterfly Sanctuary from Mexico City
Experience one of the most spectacular migrations on earth with a private tour to the Monarch Butterfly Sanctuary from Mexico City. From November to March, millions of monarch butterflies arrive in central Mexico after a long flight from Canada. With a private guide, you'll have the opportunity to explore the sanctuary at your own pace, walking or riding a horse through evergreen forests. The tour includes pickup and drop-off at accommodations in Mexico City, as well as admission to the sanctuary. Enjoy the convenience of private transportation, along with the expertise of a private guide who will provide you with information about the butterflies' migration. Also included in the tour are food, drinks, and gratuities. Book now and get ready for a memorable experience.
9. Teotihuacan and Guadalupe Shrine Tour
Make the most of your trip to Mexico City with the Teotihuacan and Guadalupe Shrine Tour. Discover the secrets of Tlatelolco's intriguing finds on a guided tour before heading to the Basilica of Our Lady of Guadalupe, one of the world's top Catholic pilgrimage sites. Learn about ancient Mesoamerican civilizations before exploring the impressive archaeological site of Teotihuacan on a photo stop and guided tour. Take in the breathtaking views of this ancient city and enjoy a lunch break before heading back to Mexico City. Immerse yourself in Mexican history with this full-day guided tour. Please note that itineraries are subject to change.
10. Mexico City Six Flags Theme Park Admission Tickets
Discover the thrill of Six Flags Mexico City with this admission ticket to the theme park. With access to all the themed areas, including Cowboy Village, Bugs Bunny Boomtown, and DC Super Friends, there is something for everyone. Be sure to ride the Superman rollercoaster, take on the river rapids, and try out laser tag. Explore Villa Hollywood, Polynesian Village, French Village, and Mexican Village, all with their unique attractions. Hotel pickup and drop-off, food and drinks, and parking are included. Please note that this tour is not suitable for pregnant women, people with mobility impairments, or people with heart problems.
11. 6 Night Best of Central Mexico Tour Teotihuacan Pyramids Taxco Cuernavaca and Puebla from Mexico City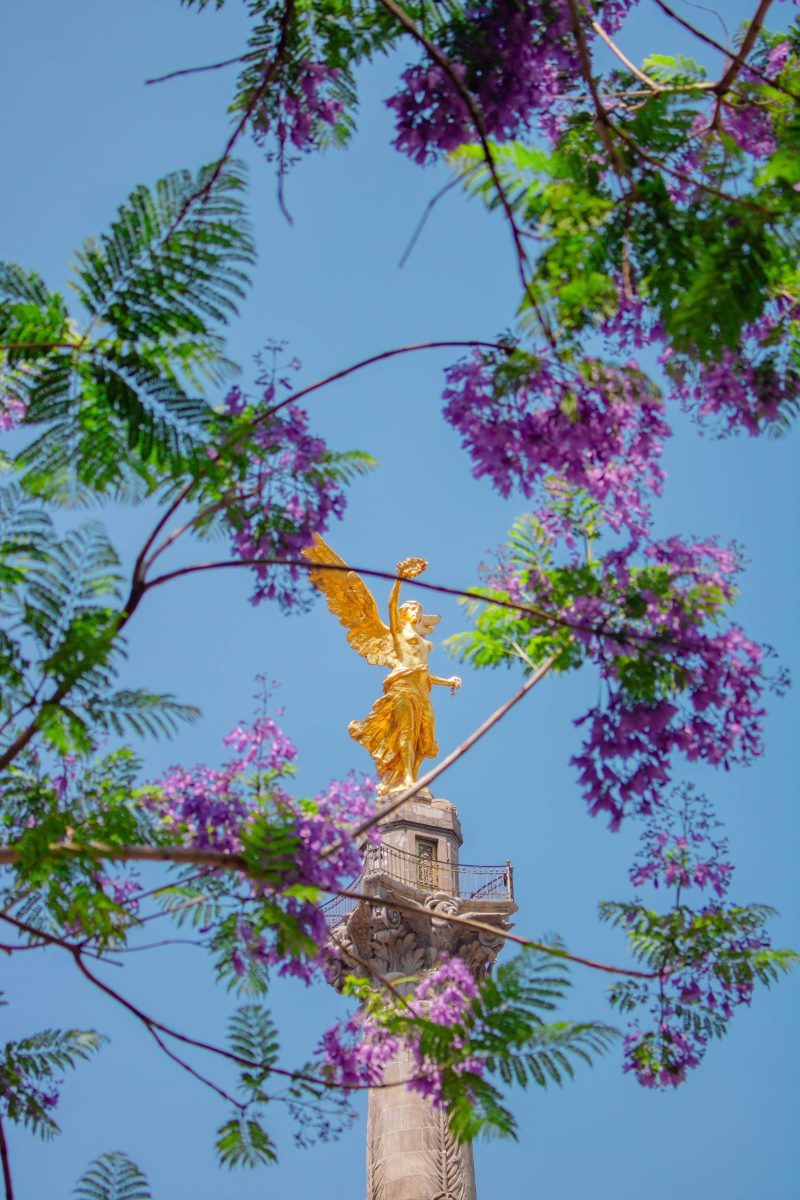 Experience the best of central Mexico with this 6-night tour that takes you to some of the region's most iconic landmarks. Begin with a hop-on hop-off tour of Mexico City to get your bearings before exploring the city's top landmarks, including the Olympic Stadium and San Angel's lava gardens, on guided tours. You'll also visit the UNESCO-listed Teotihuacan pyramids, the Shrine of Guadalupe, and the nearby cities of Cuernavaca, Taxco, and Puebla. With six nights' accommodation in a comfortable 4- or 5-star hotel and all transportation details taken care of, you can simply relax and enjoy the sights. Book your spot now and get ready for an adventure in the heart of Mexico!
12. Teotihuacan Tour Food and Lodging
Discover ancient Mexico's "City of the Gods" on this half-day guided excursion. Explore one of Mexico's top archaeological attractions on a small group tour led by an expert guide. Learn about Teotihuacan's history and stories as you marvel at well-preserved sites like the Sun and Moon Pyramids, Moon Plaza, and the Palace of Quetzalpapalotl. After the tour, enjoy a delicious complimentary lunch. Bottled water and transportation are included for your convenience. Choose to either head directly to the meeting point or request pickup at a nearby location. Don't miss out on this unforgettable experience in Mexico City.
13. Mexico City Frida Kahlo Museum Entry Ticket
Visit the emblematic Frida Kahlo Museum in Mexico City and learn about the daily life of iconic Mexican artist, Frida Kahlo. The museum is located in the historic "La Casa Azul" (The Blue House), where Frida and Diego Rivera lived. Explore the gardens and admire the artistic style of Frida Kahlo. Choose between a standard or first access entry ticket to avoid the crowds and enjoy the peace of the museum. The tour includes transportation, a guide, and the Frida Kahlo Museum ticket. Don't miss this must-see attraction during your visit to Mexico City.
14. Mexico City Supersaver Combo Teotihuacan Xochimilco Frida Kahlo Guadalupe Shrine and Tlatelolco in 2 Days
Explore the best of what Mexico City has to offer on this two-day tour. With a knowledgeable local guide, you'll visit six of the area's top sites. On Day 1, dive into ancient history at Teotihuacan and Tlatelolco, learn about the significance of the Guadalupe Shrine, and more. On Day 2, take in the colorful sights of Xochimilco, explore Coyoacan and National University, and tour the iconic Frida Kahlo Museum. With all transportation included over the two days, as well as entrance fees to these top cultural and historical sites, this tour is a great introduction for first-time visitors to Mexico City. Don't miss out on this special opportunity to experience the best of Mexico City's arts, culture, cuisine, and history.
15. Mexico City Hop on Hop Off Tour
Explore the vibrant city of Mexico with a hop-on hop-off bus tour that covers all the major attractions. Climb aboard an open-top double-decker bus and get unobstructed views of the city's top places such as the Zócalo, Revolution Monument, and world-class museums. With regular bus services from morning till night, you have the freedom to discover the city's sprawling metropolis at your own pace. Tune into the onboard audio commentary to learn about Mexico City's sights and history as you travel. The ticket is valid for 24 hours, so you can take a break and shop or sightsee leisurely. This tour includes audio commentary, but not hotel pickup and drop-off, food, and drinks. Head to the ticket redemption point at Av. 5 de Mayo 61 Centro Histórico de la Cdad. de México Centro Cuauhtémoc 06000 Ciudad de México CD, to start your tour.
Frequently Asked Questions About Mexico City
Mexico City, commonly known as CDMX, is one of the largest cities in the world with a rich and diverse culture. Being a popular tourist destination, Mexico City attracts millions of visitors every year who come to explore the history, architecture, and cuisine of the city. As tourists plan their trips to Mexico City, they usually have many questions in mind. In this article, we have compiled a list of the most frequently asked questions by tourists about Mexico City.
1. What is the best time to visit Mexico City?
Mexico City is a year-round destination with a pleasant climate. However, the best time to visit the city is during the dry season which runs from November to April. During this time, the city experiences dry and mild temperatures with little to no rainfall. The temperature during these months ranges between 15°C to 25°C (59°F to 77°F) making it perfect for outdoor activities and sightseeing. However, if you're looking for cheap flights and hotels, consider visiting the city during the low season which runs from May to October.
2. Is Mexico City Safe?
One of the biggest concerns of tourists is the safety of visiting Mexico City. While it is true that the city has had a history of violence and crime, with the implementation of stricter security measures, the city has become safer in recent years. However, tourists should still exercise caution and take necessary safety measures such as not carrying valuables around, avoiding walking alone at night, and only taking registered taxis.
3. What is the official language of Mexico City?
Spanish is the official language of Mexico City. However, due to its diverse population, English is widely spoken in tourist areas and by service industry workers. Knowing some basic Spanish phrases can be very helpful during your visit.
4. What is the currency used in Mexico City?
The official currency of Mexico is the Mexican peso. The exchange rate varies, but currently, one US dollar equals around 20 pesos. You can exchange money at airports, hotels, banks and exchange houses, but be aware of exchange rates and fees.
5. What are the must-visit attractions in Mexico City?
Mexico City is home to many historical and cultural landmarks. The must-visit attractions include:
5.1. The National Museum of Anthropology
The National Museum of Anthropology is one of the largest and most visited museums in Mexico. The museum showcases the history and culture of Mexico's indigenous people through exhibits of artifacts, art, and relics.
5.2. The Palacio de Bellas Artes
The Palacio de Bellas Artes is an iconic building in Mexico City known for its grand architecture and cultural significance. The building houses a museum, concert hall, and exhibition space.
5.3. The Templo Mayor
The Templo Mayor is an archaeological site and museum that showcases the ancient Aztec civilization. The site features the remains of the main temple and artifacts found during excavations.
5.4. The Zocalo
The Zocalo is the main square of Mexico City and one of the largest in the world. It is surrounded by historic buildings like the Metropolitan Cathedral, the National Palace and the Templo Mayor, among others.
6. What is the food like in Mexico City?
Mexican cuisine is renowned all over the world for its spicy and flavorful dishes. Mexico City is a food lover's paradise with food options ranging from street food to fine dining restaurants. Some of the must-try dishes include tacos, tamales, chilaquiles, enchiladas, and guacamole among others.
7. How is the transportation system in Mexico City?
Mexico City has an extensive public transport system including buses, metro, light rail and taxis. The metro is one of the most convenient ways of getting around the city as it is fast and affordable. Taxis are also readily available, but it is recommended to only take registered taxis or use a ride-hailing app like Uber or Cabify.
8. Are there any cultural norms or practices to be aware of?
Mexico City has a rich cultural heritage and visitors are expected to respect local customs and practices. Some of the things to be aware of include:
– Greeting people with a handshake or hug
– Dressing modestly when visiting religious sites
– Avoiding public displays of affection
– Tipping waitstaff in restaurants and bars
– Using polite language and addressing people with proper greetingsIn conclusion, Mexico City is a beautiful and culturally rich destination that has something to offer to all types of travelers. With this guide, we hope to have answered some of the most frequently asked questions by tourists about the city to help you plan your visit better. Remember to take necessary precautions and enjoy all that the city has to offer.
How to Spend Your Time as a Tourist in Mexico City
Mexico City is a vibrant and exciting destination that offers travelers a myriad of attractions to explore. From its rich history to its stunning architecture, there's no shortage of things to see and do. But with so much on offer, it can be overwhelming to know where to start. In this guide, we'll break down the top things to do in Mexico City, ensuring that you make the most out of your time in this fascinating metropolis.
1. Visit the Historic Center of Mexico City
The historic center of Mexico City is a must-visit destination for any traveler. As one of the largest historic city centers in the world, it is home to a wealth of impressive architecture, museums, and cultural attractions. Start your day by visiting the iconic Zocalo, which is the central plaza in the city. This enormous square is surrounded by impressive colonial-era buildings, including the National Palace, which houses the famous Diego Rivera murals.Other notable attractions in the historic center include the stunning Metropolitan Cathedral, which is the largest cathedral in the Americas, and the Templo Mayor, which is an archeological site that showcases the ruins of the ancient Aztec capital.
2. Explore the Art and Culture of Mexico City
Mexico City is known for its vibrant artistic community, and there are plenty of ways to experience the local culture during your visit. If you're interested in contemporary art, head to the Museo Universitario Arte Contemporáneo, which is home to a fantastic collection of Mexican and international art.For a deeper dive into Mexico's rich cultural heritage, be sure to visit the National Museum of Anthropology. This impressive museum showcases everything from pre-Columbian artifacts to the art and clothing of the country's indigenous people.
3. Indulge in the Local Cuisine
Mexican cuisine is famous around the world for its rich flavors and unique ingredients. Whether you're a fan of spicy dishes or or prefer something milder, there's something for everyone in Mexico City. Be sure to indulge in the city's street food scene, which offers everything from mouth-watering tacos to fresh ceviche.If you're looking for a more refined dining experience, head to Pujol, which consistently ranks as one of the best restaurants in the world. Chef Enrique Olvera's inventive Mexican cuisine combines traditional flavors with cutting-edge techniques, resulting in a truly memorable dining experience.
4. Experience the Nightlife of Mexico City
Mexico City is known for its vibrant nightlife scene, and there are plenty of ways to let loose and have fun after dark. For live music, head to the iconic El Plaza Condesa, which hosts concerts by local and international artists.If you're looking for a more laid-back evening, hit up one of the city's many mezcalerias or cocktail bars. The mixologists at Licorería Limantour are known for their inventive and delicious cocktails, while the mezcal selection at La Clandestina is not to be missed.
5. Take a Day Trip to Teotihuacan
No trip to Mexico City would be complete without a visit to the ancient ruins of Teotihuacan. This impressive archeological site is home to the Pyramid of the Sun, which is one of the largest pyramids in the world.To make the most out of your day trip, consider hiring a guide who can provide a deeper insight into the history and culture of the site. Alternatively, you can take a hot air balloon ride over the ruins for a truly unique view.
Book Your Tour Now
Mexico City is a fascinating destination that offers travelers a wealth of things to see and do. Whether you're interested in art, history, or cuisine, there's something for everyone in this vibrant metropolis. Follow the tips outlined in this guide, and you're sure to have a memorable and enjoyable experience in Mexico City.