Funchal is the largest city and the capital of Madeira, an autonomous region of Portugal. This charming city is known for its beautiful streets filled with flowers, delicious food, exquisite wine, and breathtaking natural beauty. The city is surrounded by majestic mountains and a stunning coastline that offers a diverse range of attractions and activities. If you're planning a trip to Funchal and not sure where to start, we've got you covered. In this post, we'll take you through the best attractions and things to do in Funchal that will make your trip unforgettable. So, let's get started!
The 9 Best Things You Have To Do In Funchal
The 9 Best Things You Have To Do In Funchal
1. Private Vip Service Madeira Island the Tour of the West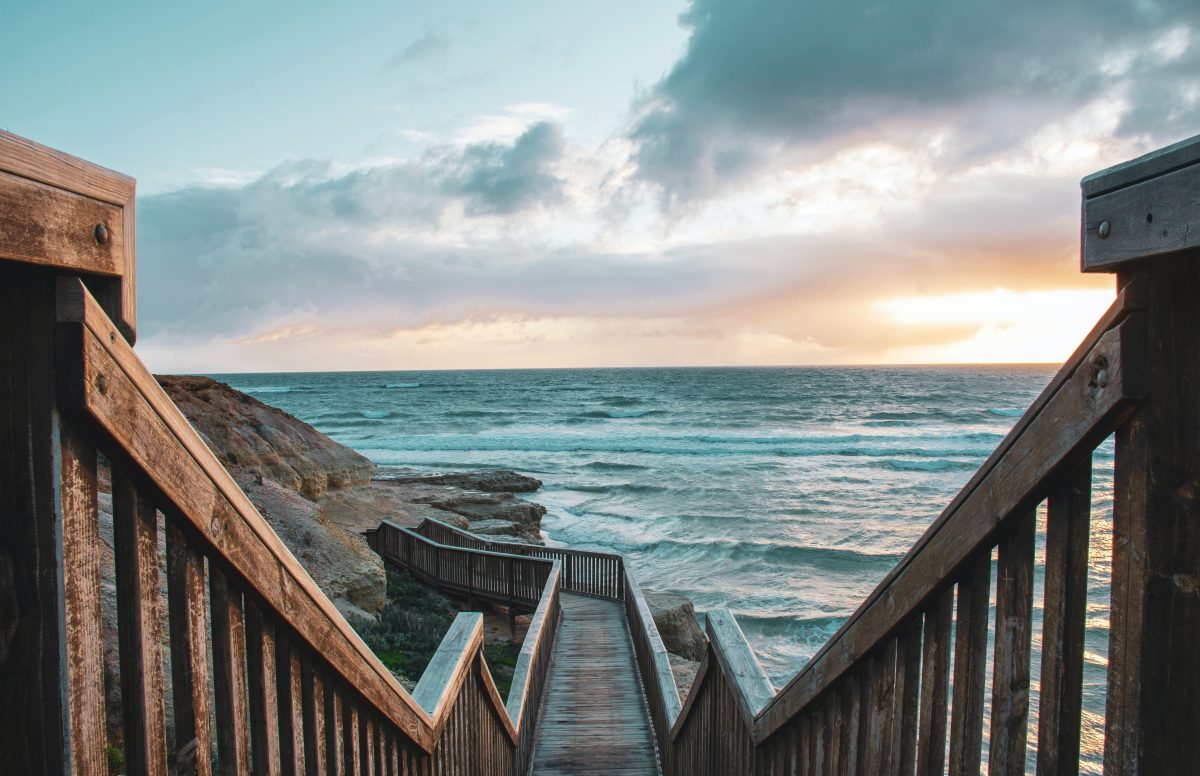 Explore the western highlights of Madeira Island on this full-day private tour, offering a mix of cultural and natural attractions. With door-to-door transfers in a comfortable vehicle, you'll visit seven distinct locations in a single day, including the UNESCO-listed laurel forest of Laurisilva, an optional swimming excursion in the lava pools of Porto Moniz, and panoramic views from the Encumeada lookout point. Upgrade your experience to include a tasty lunch stop for a bite of traditional Portuguese cuisine. Your private guide will offer little-known background on each location, enhancing your trip. With hotel/port pickup and drop-off included, this VIP service ensures an unforgettable day exploring Madeira Island.
2. Skywalk Vineyards and Landscapes 4×4 Experience
The Skywalk Vineyards and Landscapes 4×4 Experience is a full day tour that covers many scenic spots in Madeira while saving time for the time-tight travelers. The itinerary includes visits to Cabo Girão, where visitors can admire the spectacular glass skywalk, and Boca Da Corrida, a viewpoint for panoramic views. The tour also takes visitors through the local wine-producing area of Estreito de Câmara do Lobos and the pretty fishing village of Câmara de Lobos. Visitors can explore the place inspired by Winston Churchill's paintings and marvel at the colorful boats and coastal views. The tour is guided by a local guide, includes fuel surcharges, and gratuities. Visitors outside of Funchal/Caniço can arrange for pick up with an extra fee.
3. Volcanic Pools and Northwest 4wd Full Day Tour
Explore the best of Madeira's northwest on this full-day 4×4 tour. Enjoy the natural wonders of volcanic lava pools, cliffs and waterfalls. This tour includes pickup from Funchal and visits to several scenic stops, all in just one day. You'll also have the option to upgrade to a 3-course meal with a drink and coffee. This small-group tour is limited to eight participants, ensuring an intimate and personalized experience. Bottled water, fuel surcharge, local taxes, and gratuities are included. Infant seats are available upon request, but please note that the tour is not wheelchair accessible. Confirmation will be received at the time of booking. Don't miss out on this fun and active excursion during your time in Funchal.
4. Private Half Day Mountains and Vineyards 4×4 Tour
Experience the best of Madeira's landscape with the Private Half Day Mountains and Vineyards 4×4 Tour. In just half a day, discover some of the island's most spectacular sights such as the Cabo Girao sea cliff, Miradouro da Portela viewpoint, and many other hidden attractions. With a customizable itinerary, the tour is perfect for those who are time-pressed or first-time visitors to the island. A local guide will provide live commentary onboard as you explore the highlights of Madeira. Hotel pickup and drop-off are included, and you can request pickup from various points. Don't miss this opportunity to see the best of Madeira's mountains and vineyards.
5. Around the Island Two Days Tour
For those with limited time on the island of Madeira, the Around the Island Two Days Tour offers the perfect opportunity to see the highlights. On the first day, explore the western side of the island and see popular spots such as Camara de Lobos, Girao Cape, and the Porto Moniz natural pools. The second day takes you to the east, where you will see Arieiro peak, the triangular houses of Santana, and the Faial Fortress, among other attractions.

Throughout the two days, guests can expect a comprehensive experience of Madeira, with short hikes through the UNESCO-listed laurel forest, informative discussions on the history and culture of the island, and daily round-trip transfers from select hotels.

The tour includes an air-conditioned vehicle, all fees and taxes, and lunch. Pickups are available from select points, and the tour starts at 9:00 AM.

This tour is not wheelchair accessible, but service animals are allowed. Infants must sit on laps, and most travelers can participate. Confirmation will be received at the time of booking.
6. Northeast 4×4 Santana and Landscapes Day Trip
Explore the wild side of Madeira on a full-day 4×4 trip to the eastern side of the island. Get back to nature as you drive past forests and small villages to key landmarks such as the Eagle Rock, a sugar cane and rum factory in Porta da Cruz, and the traditional village of Santana. Learn about the first settlers of the Azores Islands before enjoying an authentic Portuguese lunch. Afterward, head to one of the highest points on the island for beautiful panoramic views. Your tour includes a local guide, driver, and complimentary round-trip transportation from Funchal hotels. Pickup starts at 8:30 AM, and hotel pickup and drop-off in the Funchal area is free. Note that outside of Funchal, there may be an extra fuel tax. Don't miss out on this opportunity to experience the best attractions and things to do in Madeira!
7. Cabo Girao Sea Cliff and Mountains 4wd Experience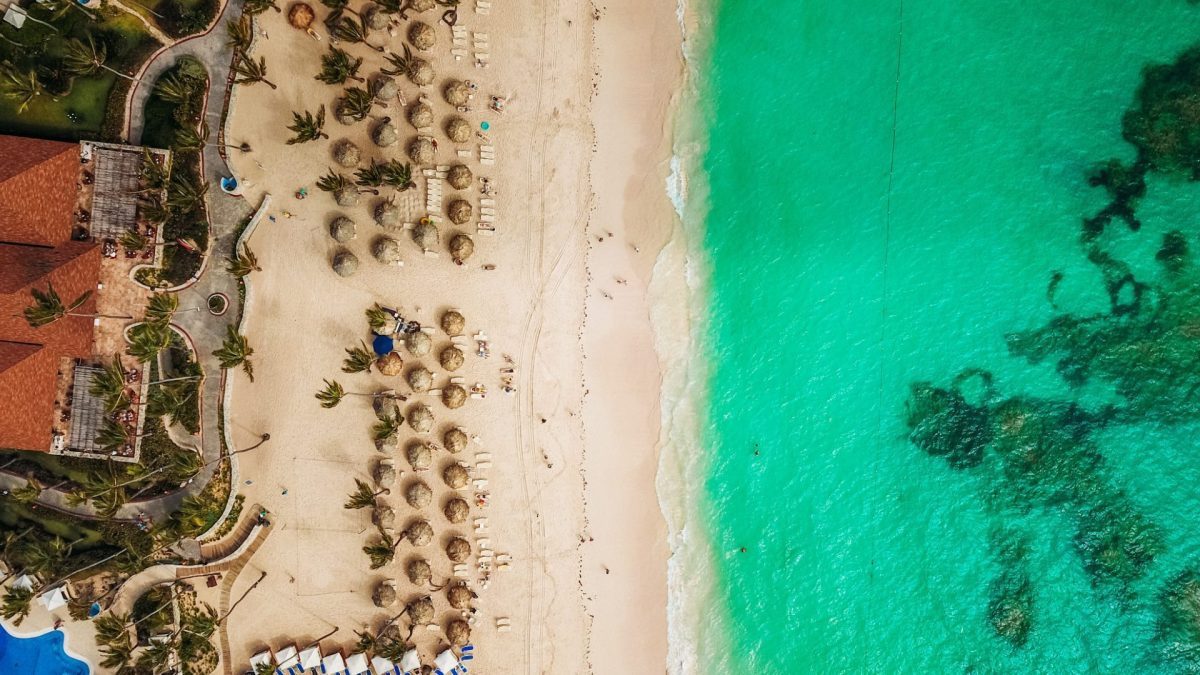 Explore the stunning Cabo Girao Sea Cliff and Mountains on this exciting 4wd experience. With pick up available from various points, including Funchal and Caniço, you'll start your tour with a knowledgeable local guide.

Your first stop is the impressive Cabo Girao, where you'll have 10 minutes to take in the breathtaking views (admission not included). Afterward, you'll head to the Boca Da Corrida Viewpoint, where you'll have 10 minutes to explore (admission is free).

Next, you'll visit four more stops, each with its own unique scenery and charm. Throughout the tour, you can expect unmatched guidance and service from your local guide.

Please note that this tour is not wheelchair accessible and is not recommended for pregnant travelers or those with serious medical conditions. Infant seats are available, and travelers of most ages and fitness levels can participate.
8. Sao Vicente Caves and Volcano Center
The São Vicente Caves and Volcano Center offer a fascinating view into the geological history of Madeira. The Grutas of São Vicente, the largest lava caves on the island, are a must-visit. With unusual rock formations such as volcanic stalactites and other lava accumulations, the dim lighting along the pathway makes the visit even more intriguing. Conducted by a qualified guide, the tour is available in English and Portuguese. After the cave tour, the Volcano Center is the next stop. It features an exhibition of different volcanic stones found on the island and a 3D film that explains how the island emerged from the depths of the sea. The tour includes hotel pick up and drop off. Don't miss the chance to explore the amazing geological wonders of São Vicente Caves and Volcano Center.
9. Cabo Girao and Mountains 4×4 Tour Afternoon
Explore the breathtaking landscapes of Cabo Girao and its surrounding mountains on this exciting 4×4 tour. Leave the navigating to your experienced guide and enjoy a stress-free adventure. You'll get to visit hidden traditional villages, learn about local flora and fauna, and discover multiple scenic spots near Cabo Girao in just one unforgettable day. With hotel pickup and drop-off included, you won't have to worry about a thing. See Cabo Girao itself and other must-see spots like the Boca da Corrida viewpoint, and admire the stunning vistas of the coastline safely from the comfort of the 4×4 vehicle. Book this adventure today for a safe and unforgettable tour of the beautiful Cabo Girao area.
FAQs for Tourists Visiting Funchal, Madeira
Funchal is the capital city of Madeira, a beautiful island nestled in the Atlantic Ocean. It boasts stunning landscapes, an ideal subtropical climate, and a rich cultural heritage. Funchal attracts a significant number of tourists every year, and many of them have similar questions in mind. In this article, we cover the most frequently asked questions about Funchal to help tourists plan their trip better.
1. What is the best time to visit Funchal?
The best time to visit Funchal, like the rest of Madeira, is during the early summer months from April to June or in the fall months of September to November. During these months, the temperature is mild, and there is plenty of sunshine. July and August are the peak tourist months, and the city can become crowded and more expensive.
2. How do I get to Funchal, Madeira?
The primary way to get to Madeira, and Funchal, is by air. The Madeira International Airport is well-connected with several major European cities, and many airlines operate flights daily. Once at the airport, there are several ways to get to the city center, including the Aerobus, public buses, taxis, or a rented car.
3. What are the must-see attractions in Funchal?
There are several fantastic sights to see around Funchal, including:
The Monte Palace Tropical Garden – a magnificent garden with lush exotic plants, waterfalls, and sculptures.

Funchal Cathedral – a beautiful 15th-century cathedral that displays unique Gothic features

The Mercado dos Lavradores – a bustling marketplace with fresh produce, fish, and flowers.

The Blandy's Wine Lodge – a historic cellar to taste the island's famous Madeira wine.
4. What are the best outdoor activities to do in Funchal?
Funchal offers plenty of outdoor activities for adventure enthusiasts, including:
Cable Car Rides – the Funchal Cable Car offers breathtaking views of the city and the lush greenery around.

Levada Walks – Levadas are small channels that deliver water from the mountains to the fields. Hiking along these levadas offers an incredible view of the natural scenery and wildlife.

Whale and Dolphin watching – Embark on a boat tour to spot dolphins, whales, turtles, and other marine life around the island.

Water sports – The island has ideal beaches and warm water for swimming, surfing, scuba diving, and snorkeling.
5. What are the best places to eat in Funchal?
Funchal is a food lover's paradise, with a rich culinary tradition and various influences from many cultures. Some of the must-try restaurants in Funchal that offer a fantastic food experience include:
Restaurante dos Combatentes – A family-run traditional Portuguese restaurant famous for fresh seafood and local delicacies.

Cris's Place – A cozy eatery that serves excellent sea-food and meat dishes with great local and international wines.

Ristorante Villa Cipriani – A fine-dining Italian restaurant in the heart of Funchal that offers a unique romantic ambiance.

A Bica – A must-visit restaurant to taste the typical Madeiran dish, Espetada, and other traditional dishes.
6. How do I get around Funchal?
Funchal has an excellent public transportation system that includes buses, cable cars, and taxis. The buses are the most convenient and affordable way to get around the city and connect to the neighboring towns. Taxis can be handy for more remote areas or late-night travel. However, one of the best ways to explore the city is by walking, which allows travelers to discover hidden gems and breathtaking views.
7. What are some tips for traveling to Funchal?
Here are some tips to help you make the most of your trip to Funchal:
Carry comfortable walking shoes and clothes as the city has plenty of hills.

Carry a sun hat and sunscreen to protect against sunburn.

Shop for souvenirs at Mercado dos Lavradores or the Old Town, where local artisans sell handmade crafts, embroidery, and colorful Madeira wine.

Try a Poncha, a typical Madeiran drink made of rum, honey, and lemon juice.

Respect the local customs and culture, and try to learn a few basic Portuguese phrases.
In conclusion, Funchal, Madeira, has something for everyone, from stunning natural landscapes to cultural heritage and various outdoor activities. By understanding these frequently asked questions and tips, tourists can better plan their trip and make the most of their time in this beautiful city.
How to Spend Your Time as a Tourist in Funchal: A Comprehensive Guide
Are you planning to visit the charming Portuguese city of Funchal? Located on the stunning island of Madeira, Funchal has plenty to offer tourists looking for a blend of natural beauty, culture, and adventure. From hiking along the picturesque levadas to experiencing the vibrant nightlife, there are plenty of ways to make the most of your time in Funchal.In this guide, we'll cover some of the most popular and exciting things to do in the city so that you can plan your itinerary and have an unforgettable vacation.
1. Visit the Old Town
One of the most culturally rich and historically significant parts of Funchal is the Old Town, also known as Zona Velha. Here, you can get a glimpse of how life was like in Madeira several centuries ago. The narrow, cobbled streets are lined with rustic, traditional houses painted in bright colors, and there are plenty of restaurants, cafes, and shops to explore.Make sure to visit the São Tiago Fortress, which was built in the 17th century and now houses the Contemporary Art Museum. You can also see the 15th-century Sé Cathedral, which is famous for its striking Gothic architecture and the beautiful wall paintings inside.
2. Enjoy the Breathtaking Views from Monte Palace Tropical Garden
If you're a nature lover, you won't want to miss the Monte Palace Tropical Garden, located in the hills above Funchal. This exotic garden is home to several species of plants, flowers, and trees from around the world, as well as stunning artwork and sculptures.The garden was created by the Monte Palace hotel group and is spread over 70,000 square meters, making it one of the largest and most fascinating gardens in Europe. At the center of the garden is a lake that reflects the surrounding greenery, and there are several viewpoints from which you can admire the panoramic views of the city and the ocean.
3. Explore the Island's Unique Levadas
The levadas are an extensive network of narrow irrigation canals that run through the mountains of Madeira, providing water to the island's farms and gardens. Today, they are also popular among hikers and nature lovers as they offer scenic paths through the picturesque landscapes.There are several guided tours available that will take you along the levadas and their ancient tunnels, providing you with a unique perspective on Madeira's history and culture. Some of the most popular levada walks include the Rabaçal to 25 Fontes walk, which features stunning waterfalls and lush vegetation, and the Balcões walk, which offers panoramic views of the island's valleys and peaks.
4. Experience the Vibrant Nightlife in Funchal
If you're looking for some after-dark entertainment, Funchal won't disappoint. The city's nightlife scene is vibrant and diverse, with something to suit everyone's taste. You can start your night with dinner at a traditional restaurant, sampling the local cuisine and wine, before moving on to one of the many bars or clubs.The most popular area for nightlife in Funchal is the Lido promenade, where you'll find several trendy bars, pubs, and nightclubs. Many of these venues also offer live music, DJs, and other performances, making for an unforgettable night out in Madeira.
5. Taste the Local Cuisine and Wine
Culinary experiences are an essential part of any vacation, and Madeira won't disappoint food lovers. The island has a unique cuisine that mixes Portuguese and African influences, creating dishes that highlight the region's fresh seafood and tropical fruits.Some of the most popular local dishes to try include Espada com Banana, a traditional dish of swordfish with banana puree, and Bolo do Caco, a soft and fluffy bread made with sweet potato that is often served with garlic butter. You can also sample the world-renowned Madeira wine, a fortified wine that has a rich history dating back to the 15th century.
Book Your Tour Now
Funchal is a beautiful and vibrant city that offers plenty of opportunities for adventure, exploration, and relaxation. Whether you're interested in history, nature, or nightlife, you'll find something to suit your interests in Madeira. Follow our guide to plan your itinerary and make the most of your time in this charming Portuguese city.