Ocho Rios is a bustling town located in the northern region of Jamaica that never fails to impress visitors with its natural beauty and rich culture. The town boasts of some of the most beautiful beaches, tropical gardens, top-notch resorts, and thrilling adventure activities. Whether you are looking for a relaxing getaway or an adrenaline-fueled adventure, there's always something for everyone in Ocho Rios. In this blog post, we have put together a list of some of the best attractions and things to do in Ocho Rios to help you plan an unforgettable trip to this vibrant town. So, let's dive in and explore what Ocho Rios has to offer!
The 12 Best Things You Have To Do In Ocho Rios
The 12 Best Things You Have To Do In Ocho Rios
1. Private Tour to Dunns River Falls
Enjoy a personalized experience with a private tour to Dunn's River Falls from Ocho Rios. Your dedicated guide will lead the way as you climb the cascading waterfalls, taking breaks in the natural pools as you go. With the flexibility of a private tour, you can set your own itinerary and enjoy the added convenience of round-trip transportation from your Ocho Rios hotel. Choose between morning and afternoon departures to fit your schedule. Hotel/port pickup and drop-off, transport by air-conditioned van, a local guide, food and drinks, a DVD (available for purchase), and gratuities are all included. The tour departs from Ocho Rios hotels and the Ocho Rios cruise ship port daily, and returns to the original departure point. Don't miss your opportunity to experience the beauty of Dunn's River Falls with a private tour.
2. Dunns River Falls and Bob Marley
Visit two of Jamaica's top destinations on this all-day tour from Ocho Rios. Discover the former home of legendary musician Bob Marley in the village of Nine Miles. Explore the museum and gift shops near Marley's mausoleum and learn about the life and legacy of this iconic figure.
Then, head to Dunn's River Falls, a natural wonder where the cool mountain water forms a series of pools and lagoons. Hike to the top of the falls for stunning views of the surrounding landscape.
Enjoy the convenience of private transportation and included activity fees. Select your pickup location and start time when booking, and get ready for a day of adventure and culture.
3. Dunns River Falls and Blue Hole Combo Tour from Ocho Rios
Combine the excitement of climbing Dunn's River Falls with a peaceful visit to the Blue Hole on this private tour from Ocho Rios. This half-day tour allows you to experience two of the region's top natural attractions in one trip, with the convenience of round-trip transportation and all entrance fees included in the cost. Your private guide will provide you with information on the local flora and fauna, while pickup and drop-off from your hotel or port adds comfort to your journey. Souvenir photos are available for an additional cost. Please confirm start time with the local provider in advance. Pickup only available from Ocho Rios and Runaway Bay Resort/Hotels Airbnb P.
4. Bob Marley Nine Mile and Dunns River Combo from Ocho Rios
This 6-hour tour explores the life of legendary reggae singer Bob Marley and takes you to one of Jamaica's most popular natural attractions. Leaving from Ocho Rios, you'll visit the Bob Marley Experience in Nine Mile, housed in the singer's boyhood home. Learn about Marley's life and work before heading to Dunn's River Falls. The tour includes round-trip hotel transportation, a professional guide, bottled water, drinks, lunch, and tips. Pickup is available from all hotels, villas, guest houses, and B&Bs in and around Ocho Rios. This cultural experience is ideal for first-time visitors.
5. Dunns River Falls and Horse Back Riding Excursion
Explore the best of Ocho Rios on this exciting tour that includes a visit to the famous Dunn's River Falls and Park, as well as a horseback riding adventure. The tour includes all fees and taxes and transportation to selected pick-up points.

The tour starts at 8:00 AM and runs every day of the week until 5:00 PM. If you are staying at an Air BnB, the tour company can pick you up from there. They also offer pick-ups from the Ocho Rios Jerk Center. Please note that pick-ups outside the designated zone come at an additional cost of $20 per person.

The first part of the tour takes place at Dunn's River Falls and Park, where you can explore the natural beauty of the park and take a refreshing dip in the cool waters. Spend around three hours here to fully appreciate the stunning views, lush greenery, and picturesque cascades.

Afterward, enjoy a horseback riding adventure, taking in the sights and sounds of the beautiful Jamaican countryside. This exciting activity is suitable for all levels of experience and is a great opportunity to see the beauty of Jamaica from a unique perspective.

Please note that the tour is not recommended for pregnant travelers or those with back problems. Infants must sit on laps, and strollers are allowed. You can cancel up to 24 hours in advance for a full refund.

Book this exciting excursion for an unforgettable experience in Ocho Rios.
6. Jamaica Bobsledding Tour from Montego Bay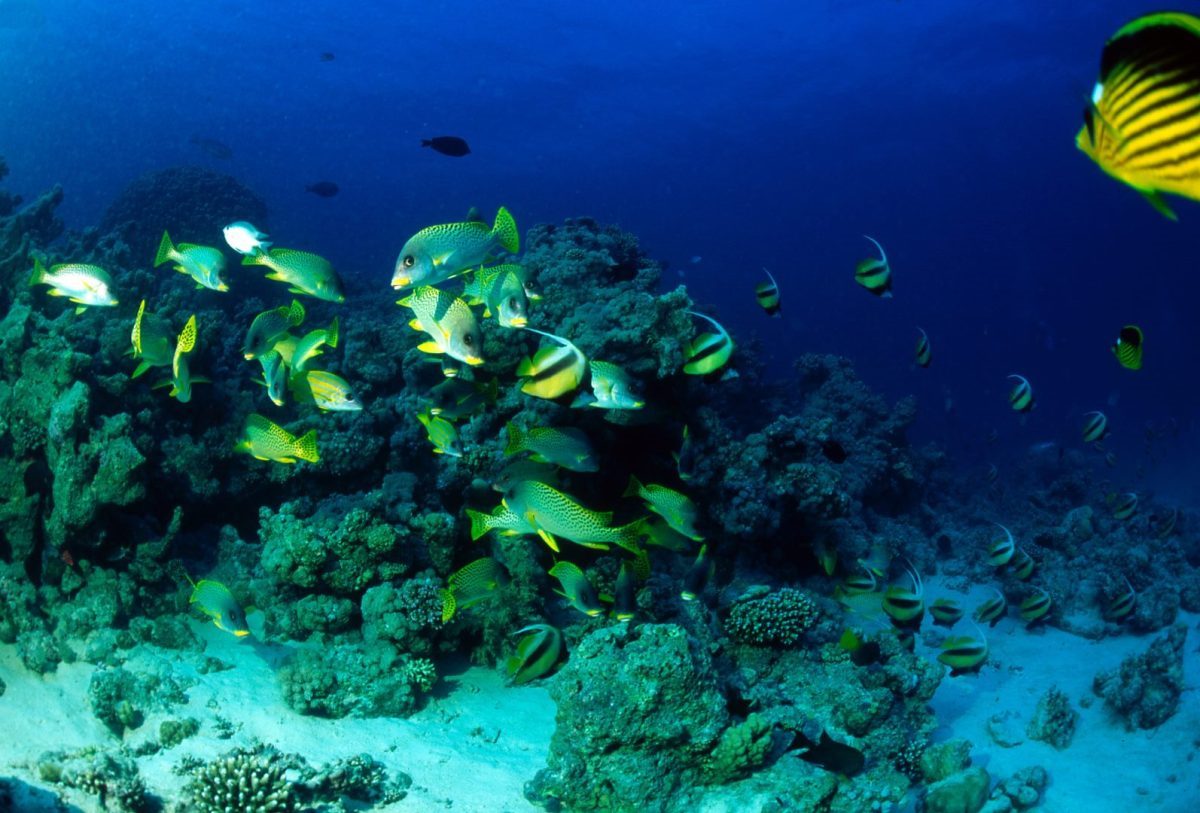 Experience the excitement of Jamaican bobsledding with this private tour from Montego Bay, Negril, Ocho Rios, or Runaway Bay. Ride through the lush Jamaican rainforest on a warm-weather bobsled attached to a track, and control the speed of your adventure. Take in the beautiful jungle scenery and enjoy the thrills of a ride honoring the famous 1988 Olympic bobsled team from Jamaica. This tour also includes a sky explorer chair lift and the option to upgrade with hotel pickup and drop-off. You can head directly to the meeting point, Mystic Mountain Jamaica Rainforest Adventures, or request pickup. This tour is an unexpected adventure in a warm tropical climate that you won't want to miss.
7. Swim With the Dolphins at Dolphin Cove Ocho Rios
On your visit to Ocho Rios, make sure to check out Dolphin Cove, Jamaica's top marine attraction. This full-day experience includes park admission and a 30-minute swim with two bottlenose dolphins in a natural lagoon. During the interaction, the dolphins may give you a dorsal pull or a foot push, and you'll have the chance to enjoy a kiss or dance from these amazing creatures. Please note that this experience is not suitable for children under 3 years old. Transportation, gratuities, and local taxes are included in the price. Relax and enjoy a memorable day at Dolphin Cove.
8. Dunns River Falls Tour from Ocho Rios
Discover the natural beauty of one of Jamaica's national treasures with a tour to Dunn's River Falls from Ocho Rios. With pickup from your hotel at 8:30 AM, embark on a 2.5-hour journey with a local guide to the spectacular 600-foot waterfall. During your trek to the top, stop at a scenic lagoon for a refreshing dip and admire the stunning tropical views from the peak. The tour includes complimentary hotel pickup and drop-off, as well as the expertise of a knowledgeable guide. Join this exciting day of adventure and experience the beauty of Jamaica's natural landscape.
9. Jamaica Combo Tour Dunns River Falls and Bob Marleys Nine Mile
Explore two of Jamaica's most iconic attractions in one action-packed day trip! Visit the birthplace of reggae legend Bob Marley, Nine Mile, and learn about the life and career of this cultural icon from a knowledgeable local guide. Then, head to Dunn's River Falls and climb to the top of the waterfall for stunning views of the surrounding scenery. Take a refreshing swim in the cool terraced pools before enjoying a delicious lunch. With hotel pickup and drop-off, all entrance fees, and even the option to include a Mystic Lagoon night boat ride, this is the ultimate way to experience the best of Ocho Rios. Book your spot on this once-in-a-lifetime combo tour now!
10. Jamaica Mystic Mountain Sky Explorer Tour from Ocho Rios Pier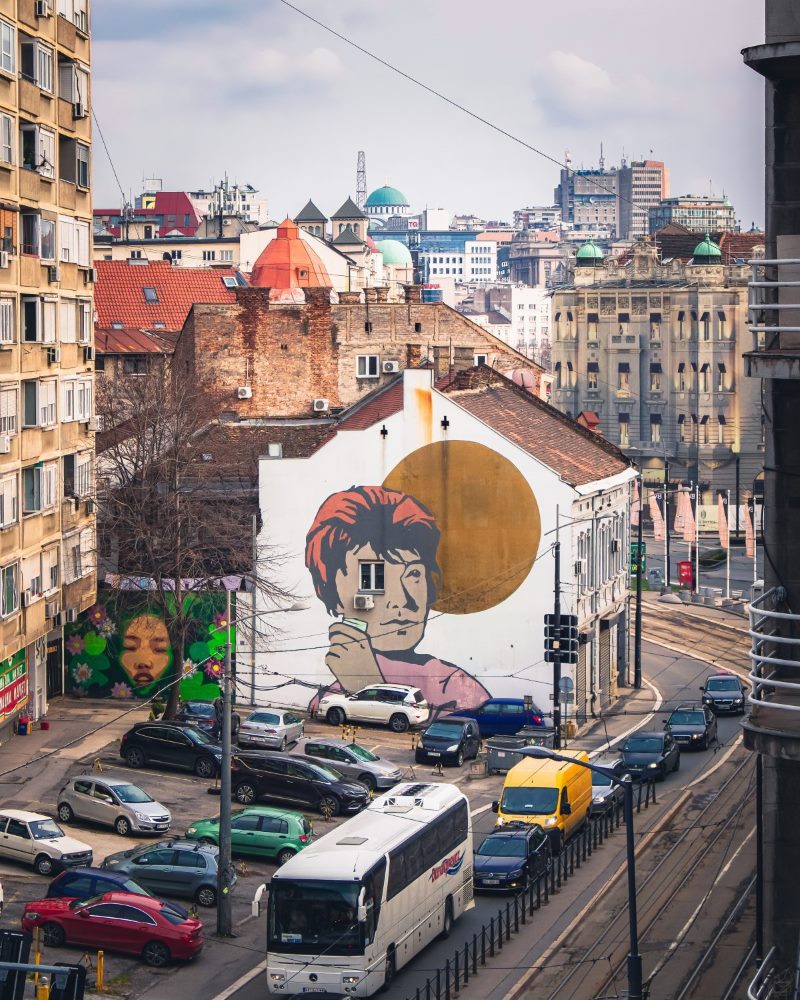 Experience the excitement of exploring Mystic Mountain on this chairlift tour that departs from Ocho Rios Pier. You'll be able to take in panoramic views of the forest and Ocho Rios as you climb up the mountain on the Sky Explorer. Among the activities offered at the peak are a butterfly garden, nature trail, and waterslide with an infinity-edge pool. The price of the tour includes pickup and drop-off from the Ocho Rios cruise port, as well as admission to the Mystic Pavilion and Lookout Tower, and souvenir photos are available for purchase. By skipping the ticket line, you'll have more time to enjoy this Jamaica Mystic Mountain Sky Explorer Tour.
11. Dolphin Cove at Ocho Rios General Admission
Listen to the rhythm of Caribbean calypso, pet and feed stingrays, and watch pirates roam through town with a full-day admission pass to Dolphin Cove in Ocho Rios – Jamaica's top marine attraction. Your admission ticket gives you access to a wide range of activities and adventures that include taking a glass-bottom kayak ride across the crystal clear Caribbean waters, strolling through the jungle, petting and feeding stingrays in complete safety, watching playful dolphins, hunting for treasure with a pirate, sampling Blue Mountain coffee, and strolling on the beaches of Ocho Rios. Throughout your adventure, you'll see exotic birds and animals, including colorful macaws, iguanas, and snakes. Dolphin Cove Adventure awaits you!
12. Mystic Mountain 3 in 1
Mystic Mountain 3 in 1 is the perfect family-friendly adventure package for a day out in Ocho Rios. This tour provides a great opportunity for visitors to experience Jamaica's beautiful rainforest while enjoying several adrenaline-inducing activities. The package includes a ride on the Sky Explorer chair-lift, which takes you 700 feet above sea level for breathtaking views. After that, you'll head down on the popular Bobsled Experience, covering 3280 feet with twists and turns – a fun ride for all ages. The in-sled handbrake allows you to control the descent, making for an even more exciting experience. And finally, the canopy zipline courses offer a thrilling ride through the rainforest, zooming from platform to platform in the treetops. Please note that some rides have height and weight restrictions, and the package can be booked with or without hotel transfers from Negril, Montego Bay, or Ocho Rios. The package includes Anancy's Web rope course, and gratuities, with souvenir photos available for purchase. Come and experience the best of Mystic Mountain with this 3 in 1 tour package!
FAQs about Ocho Rios: Everything You Need to Know Before You Go
If you're planning a trip to Ocho Rios, Jamaica, you likely have a few questions about this popular destination. We've put together a list of frequently asked questions (FAQs) and answers to help you plan your trip with confidence.
1. Where is Ocho Rios?
Ocho Rios is a town located on the northern coast of Jamaica, in the parish of St. Ann. It's about 67 miles (108 km) west of Kingston, the capital city of Jamaica.
2. Is Ocho Rios safe for tourists?
Yes, Ocho Rios is a generally safe destination for tourists. However, as with any international vacation spot, it's always a good idea to be aware of your surroundings and take basic safety precautions. Don't leave valuables unattended or out in the open, and be cautious when using ATMs.
3. What's the best time of year to visit Ocho Rios?
The best time to visit Ocho Rios is during the dry season, which runs from December through April. This is also peak tourist season, so prices may be higher and crowds may be larger during this time. If you're looking for a quieter and more affordable trip, consider visiting during the off-season, which runs from May through November.
4. What are some must-visit attractions in Ocho Rios?
Ocho Rios is known for its stunning beaches, waterfalls, and outdoor activities. Some must-visit attractions include:
Dunn's River Falls
Mystic Mountain
Dolphin Cove
Blue Hole
Chukka Adventure Tours
James Bond Beach
5. What's the currency in Jamaica?
The currency in Jamaica is the Jamaican dollar (JMD). However, US dollars are widely accepted in Ocho Rios, so you may not need to exchange your money. If you do need to exchange currency, do so at authorized exchange bureaus or banks to ensure you get a fair rate.
6. Do I need a visa to visit Ocho Rios?
If you're a US or Canadian citizen, you don't need a visa to visit Jamaica for stays of up to 90 days. However, you will need a valid passport and may be asked to show proof of onward travel (such as a return plane ticket).
7. What's the best way to get around Ocho Rios?
To get around Ocho Rios, you can take a taxi, rent a car, or use public transportation. Taxis are widely available but can be expensive. If you're comfortable driving on the left side of the road, renting a car can give you more freedom to explore the island. Public transportation options include buses and minibusses, which are generally safe but can be crowded and uncomfortable.
8. Is it customary to tip in Ocho Rios?
Yes, it's customary to tip service providers in Ocho Rios. For restaurants, tipping 10-15% is typical. For taxi drivers, consider rounding up to the nearest dollar or two. It's also a good idea to tip hotel staff who provide you with exceptional service.
9. What should I pack for a trip to Ocho Rios?
When packing for your trip to Ocho Rios, be sure to bring light and breathable clothing for the warm temperatures. Pack comfortable shoes if you plan to go hiking or participate in other outdoor activities. Bring sunscreen, insect repellent, and a hat to protect yourself from the sun. Don't forget to pack any necessary medications and a first-aid kit.
10. What's the food like in Ocho Rios?
Ocho Rios is known for its delicious Jamaican cuisine, which typically features bold flavors and spices. Some must-try dishes include jerk chicken, rice and peas, and plantains. You'll also find plenty of fresh seafood and tropical fruits on the menus at local restaurants.
How to Spend Your Time as a Tourist in Ocho RiosOcho Rios is a beautiful town located in the Saint Ann Parish of Jamaica. Tucked away on the northern coast, this town is filled with numerous attractions for tourists to immerse themselves in. From the stunning waterfalls to delicious local cuisine, there is something for everyone here in Ocho Rios. Here are some of the top tourist activities to help you make the most of your stay in this Jamaica.1. Dunns River FallsOne of the most popular attractions in Ocho Rios is the Dunns River Falls. This majestic waterfall is located just outside of the town, surrounded by lush greenery and crystal-clear water. If you are feeling adventurous, you can climb the falls with a group and enjoy the thrill of the rushing water. Or if you prefer, you can sit back and enjoy the natural beauty from a nearby observation deck.2. Dolphin CoveIf you love marine life, then Dolphin Cove is the perfect place for you to visit. Here, you can interact with dolphins in a natural lagoon setting. You can even take part in a shark encounter, swim with stingrays or even take a glass-bottom kayak ride. Dolphin Cove offers an exciting and unforgettable experience that you won't want to miss.3. Mystic MountainMystic Mountain is home to a range of adventure activities, such as zip-lining, bobsledding, and a canopy tour. But you don't have to be an adrenaline junkie to enjoy Mystic Mountain – the views of the Jamaican mountainside are absolutely breathtaking, and you can enjoy them from the observation deck that is accessible via a chairlift ride.4. Island VillageIsland Village is a shopping and entertainment complex situated in the heart of Ocho Rios. Here, you will find numerous shops, restaurants, and bars selling local crafts and souvenirs. The complex is also home to a movie theatre and a reggae museum, providing visitors with a little bit of history and culture.5. Blue HoleFor those who love to swim, jump and dive, a visit to the Blue Hole in Ocho Rios is a must. This natural pool is located in the hills above the town and is surrounded by lush greenery. The cool and clear waters of the Blue Hole make for an invigorating swim, and the rope swings and cliff jumps provide hours of fun for visitors of all ages.6. Eat Local CuisineWhat better way to experience a new culture than by exploring its cuisine? Ocho Rios has an abundance of local food that is both delicious and affordable. Try some jerk chicken or pork from one of the many street vendors or stop in at one of the local restaurants to enjoy a plate of curry goat or a piece of fried fish with bammy.Book Your Tour NowOcho Rios is a wonderful and welcoming town that has a lot to offer for tourists. From beautiful waterfalls to local cuisine, there is something here for every traveler. Make sure to plan your visit in advance so that you can make the most of your time here in this beautiful Jamaican paradise.