Santorini is known for its breathtaking views, picturesque architecture, and stunning beaches. This Greek island is a popular vacation spot for travelers from all over the world. With so many attractions and activities to choose from, it can be overwhelming to decide what to do during your stay. Whether you're looking for outdoor adventures, cultural experiences, or simply want to relax and soak in the island's beauty, Santorini has something for everyone. In this post, we've put together a list of the best attractions and things to do in Santorini, to help you plan an unforgettable trip to this paradise.
The 27 Best Things You Must Do In Santorini
The 27 Best Things You Must Do In Santorini
1. Santorini North Side Tour
Spend half a day exploring the picturesque North Side of Santorini with a private guide. Marvel at stunning views of Oia, Imerovigli, and the Prophet Elias Monastery before ending the tour at the renowned Venetsanos Winery, where you can sample local wines. The tour includes round-trip private transport and a knowledgeable English-speaking driver guide, ensuring you have an informative and personalized experience. For an extra special experience, book an afternoon tour and watch the sun set over the beautiful island. Pickup and drop-off are available from designated meeting points or all hotels, making this an easy and stress-free experience. Don't forget to provide full information about your pickup service when booking. Join us for an unforgettable half-day tour of Santorini's North Side.
2. Santorini Private Minibus Sightseeing Tour
The Santorini Private Minibus Sightseeing Tour is the perfect way to experience all the must-see sights of the island in just half a day. With a chauffeured, WIFI-equipped vehicle at your service, you'll travel comfortably between locations and enjoy stunning photo opportunities at multiple stops. From the southernmost point to the northern edge, you'll drive up the caldera's craggy coastline, taking in iconic landmarks like postcard-perfect Oia and the famous red-sand volcanic beach. The tour is highly customizable, so you can ditch the crowds and enjoy a unique travel experience tailored to you and your party, with an optional visit to the Akrotiri Archaeological Site and plenty of free time for lunch or a swim. What's more, the tour package includes hotel or cruise port pickup, air-conditioned vehicle, WiFi on board, lunch, and entrance fees at optional visits. For cruise ship travelers, cable car tickets are also included. With all of these features, the Santorini Private Minibus Sightseeing Tour is a highly recommended excursion for any first-time visitor to the island.
3. Explore Santorini 6 Hour Private Sightseeing Tour
This private 6-hour sightseeing tour allows you to explore Santorini's most captivating destinations. With round-trip air-conditioned transportation included, you'll visit iconic landmarks such as the Red Beach and the medieval village of Pyrgos. You'll also stop in Firostefani to see the Blue Dome Church and enjoy panoramic views from the highest point on the island. At the Akrotiri Archaeological Site, built in 2000 BC, you'll discover artifacts of immense historical value. This tour is perfect for cruise ship passengers with limited time in Santorini. Your private driver-guide will provide detailed information throughout the tour, ensuring a memorable experience. Lunch or refreshments are included, as well as cable car tickets for cruise passengers (€ 6 per person / each way). Optional entrance fees to museums and Akrotiri excavations are also available.
4. Top Notch Santorini Attractions Private Custom Tailor Made Tour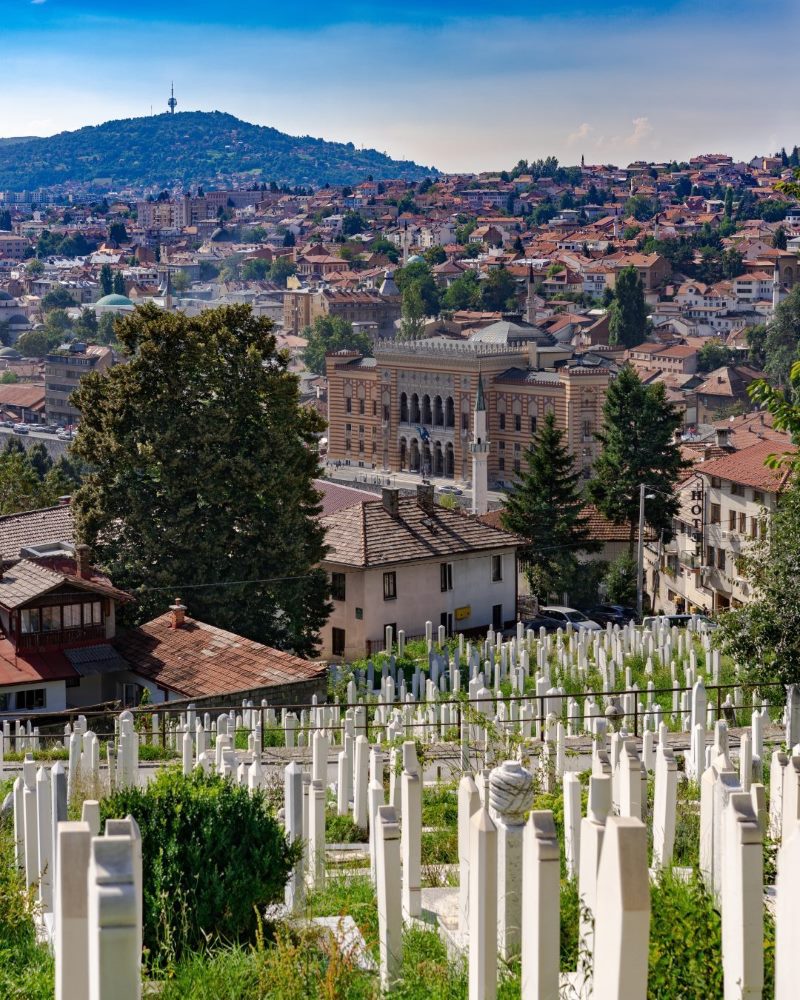 Discover the picturesque island of Santorini at your own pace with a private custom tailor-made tour. With your own driver/guide, create your own itinerary and visit the sights that interest you the most. Snap photos of the iconic blue dome church of Firostefani, stroll through the charming streets of Oia, unwind on the volcanic beach of Perissa, and much more. Along the way, learn about the island's unique culture and history from your knowledgeable guide. This personalized experience includes transfers from your hotel or the cruise port, bottled water, and local taxes. Please note that alcoholic drinks are available for purchase, and food and drinks are not included unless specified. Get ready to explore Santorini like a local on this unforgettable private tour.
5. Santorini Top Attractions Private Experience
Explore the best of Santorini with a private half-day sightseeing tour. Your experienced local driver/guide will take you to the island's top attractions, including the picturesque village of Oia with its charming blue-domed churches, the ancient ruins of Akrotiri, and the colorful sands of the Red Beach. You'll also have the option to stop at a cliff side winery to sample a variety of indigenous wines while taking in the stunning views of the caldera. This personalized and customizable tour includes private transportation by air-conditioned van, bottled water, and entrance fees to the Akrotiri Archaeological Site. Cruise ship travelers will also receive cable car tickets for easy transportation. Book your private Santorini tour today and experience the island's rich history and culture like a local.
6. Santorini Half Day Minibus Panoramic Sightseeing Tour
Discover the highlights of Santorini on a half-day panoramic sightseeing tour by minibus. Travel comfortably while admiring the magnificent views of the Aegean Sea from the caldera's coastline, starting from Akrotiri Lighthouse to Oia Village.

Gain insight into the island's culture and tradition by visiting traditional villages, farms, and other places only locals know. Explore Pyrgos village, a traditional village that features medieval architecture, and stop at the mountaintop of Profitis Elias for panoramic views of the whole island.

Enjoy free Wi-Fi and the expertise of a local guide throughout the tour. Also included are entrance fees to archaeological sites, wine tasting, and lunch with drinks. Spend an unforgettable day with your families and group of friends on this half-day Santorini Panoramic Sightseeing Tour by minibus.
7. Santorini Private Tour
Discover the beauty of Santorini through a private day trip to its most remarkable destinations. Accompanied by an expert local guide, travel by air-conditioned minivan and delve into the island's rich history and culture. Explore the ancient ruins of Akrotiri, home to the remnants of a Minoan town that dates back 3600 years. See the Red Beach and the Prophet Ilias monastery on the island's highest peak. Visit the charming old towns of Emporio and Pyrgos, the former capital. Gain insight into local winemaking and savor the taste of traditional Santorinian wines at a local winery. Finally, end the day in the picturesque cliffside village of Oia, enjoying its breathtaking views over the stunning caldera. This private Santorini highlights day trip is the perfect way to experience the best of the island's wonders.
8. Private Santorini Full Day Guided Sightseeing Tour
Visit the best attractions in Santorini on a 5-hour custom private tour with a local guide. This personalized adventure includes visits to top sights like Akrotiri, Mt Prophet Ilias, Imerovigli, and the blue dome in Firostefani. During the tour, catch the sunset when you go on an afternoon stroll and shop. Enjoy the breathtaking view from the peak of the island and Prophet Elijah's monastery. An air-conditioned vehicle and private transportation are included, as well as lunch, gratuities, and entrance fees to Akrotiri (€12). This private tour ensures a personal experience and pickup is available at all hotels and villas in Santorini island. Please provide the full address in advance.
9. Top Santorini Attractions Highlights Guided Day Tour With Host
This guided day tour takes you to the top attractions and must-see sights in Santorini. You'll travel in comfort in a private vehicle with air-conditioning and WiFi on board. Bottled water is also provided for your convenience, and alcoholic drinks are available to purchase.

The tour includes visits to Oia, Imerovigli, and two other stops not listed. With admission tickets included, you'll have the opportunity to explore these locations and soak up the sights at your own pace.

Custom pick-up and drop-off is available in Thera 84700 Santorini Greece.

Please note that confirmation of your booking will be received at the time of booking. This tour is not wheelchair accessible, though strollers and infant seats are available. Most travelers can participate.

If you need to cancel, please do so at least 24 hours in advance in order to receive a full refund. Cancelling less than 24 hours before the start time of the experience will result in a non-refundable cancellation.
10. 6 Hour Private Tour of Southern Santorini
Explore the stunning beauty of southern Santorini with our amazing 6-hour private tour. You'll get to visit traditional villages and a cliffside winery, as well as some of Santorini's most popular sights. Get ready to have fun in the sun at some of the island's best beaches too!

During this tour, you'll see all of Santorini's most photographed sights including the iconic Blue Domed Church which stands out against the whitewashed buildings and striking waters of the Aegean. You'll also get to visit the 18th-century Profitis Ilias Monastery which stands atop the highest point of the island giving you unforgettable views of the surrounding areas.

From there, you'll head to the Akrotiri Lighthouse, one of the oldest lighthouses in all of Greece. Its square shape and amazing views of the caldera cliffs make it an unforgettable sight. Finally, our tour takes you to the Cliffside Winery. Here you'll sample the unique flavors of local volcanic wines, while enjoying the stunning views.

This private tour is perfect for couples, small groups, and families who want a personalized experience of Santorini's most amazing sights. Book now, sit back and relax as we take you on an unforgettable journey through beautiful southern Santorini!
11. Santorini Private Full Day Sightseeing Tour
Explore the beauty of Santorini on a private full-day sightseeing tour. Your comfortable air-conditioned vehicle will pick you up from your accommodation, cruise ship port, or the Santorini airport, and take you on a scenic ride to some of the island's iconic locations. Marvel at the visually striking village of Oia overlooking Santorini's caldera, before visiting the traditional cliff-top villages of Imerovigli and Firostefani. You will have the opportunity to visit the red and black sand beaches of the Aegean Sea, or even stop by at a local winery. With a choice of departure times and a flexible itinerary available, this private tour is customized to make your experience enjoyable and unforgettable. Don't miss out on exploring the ancient ruins of Akrotiri, a Minoan civilization that once thrived on the island. Join us today for an incredible adventure on Santorini!
12. Private Oia Panoramic Scenes
One of the standout attractions on the beautiful island of Santorini is the picturesque village of Oia, known for its stunning blue-domed buildings that overlook the Aegean Sea. If you're looking to explore this charming seaside settlement, as well as some of the area's other notable sights, consider booking the Private Oia Panoramic Scenes tour. This private half-day tour will allow you to enjoy the best of Santorini without being tied to a time-consuming, large group itinerary. Your local guide will take you to visit the old-fashioned village of Firostefani and see Skaros Rock from Imerovigli before heading to Oia. Along the way, you'll learn about other cultural highlights and attractions on the island. Plus, you'll get to travel in comfort, thanks to air-conditioned and deluxe van transportation. And if you're arriving via cruise ship, your ticket includes cable car rides to and from your ship (at a cost of 6 EUR per person per ride). So don't miss out on the chance to take in some of the most breathtaking views in Santorini.
13. Santorini Cruise Shore Trips
Explore the highlights of Santorini on a private tour with a knowledgeable guide. You'll travel in luxury with air-conditioned transport to visit the ancient ruins at Akrotiri and the red-colored bay of Red Beach. Explore the beautiful village of Oia with its famous whitewashed houses, and visit the charming village of Megalochori. If you choose, you can also stop at a winery for a tasting. This tour offers a flexible itinerary so you can see what you want at your own pace, with personalized attention from your private guide. The tour includes an English-speaking guide, bottled water, and entrance fees to Akrotiri. Optional entrance to Venetsanos Winery and Estate Argyros is available for an additional fee. Hotel pickup is included, simply provide your accommodation details when booking.
14. Accessible Santorini
With sheer cliffs and narrow lanes, Santorini can pose a challenge for accessible travel. However, this private tour offers a solution, with an onboard Wi-Fi enabled van equipped with a ramp and space for one fixed wheelchair as well as folding chairs. This tour explores the best Santorini attractions, including the Museum of Prehistoric Thira, Perivolos Beach, and a winery tour with wine tasting and snacks. You'll enjoy stunning views from Oia and over lava sand beaches while all entrance fees will be at your own expense. The tour is perfect for those who want a private experience, as it picks up and drops off directly from your chosen location.
15. Half Day Santorini Highlights Private Tour
Experience the best of Santorini with this Half Day Santorini Highlights Private Tour. Explore the charming village of Oia, located on the other side of the island, and take in its local shops and serene atmosphere. Visit an ancient monastery, the highest point on the island, where you can enjoy breathtaking views of the sky and the ocean. The tour ends with a local wine tasting, hand-picked by your knowledgeable guide, at the island's best cellar doors. For afternoon tours, the wine tasting will line up with the stunning Santorini sunset. The tour is operated with a private vehicle, ensuring convenience and comfort for all guests. Additionally, the tour is fully accessible, welcoming and accommodating guests with disabilities and wheelchairs. This private tour includes a professional guide, air-conditioned minivan or private vehicle, alcoholic drinks (available for purchase), food and drinks, as well as gratuity. Join this unforgettable tour and explore the beauty of Santorini without worry.
16. Gggg
Cover the highlights of Santorini in a single day during this attraction-packed private tour. This full-day customizable private tour includes travel between locations in your own private vehicle and front-door pickup and drop-off from your hotel or cruise port. Tick off the island's main cultural and natural attractions in one day and enjoy panoramic views overlooking the caldera from multiple locations. Take a stroll among the iconic churches of Oia or linger over lunch or dinner. Taste local wines or relax along the island's red or black-sand volcanic beaches. The tour includes a licensed tour guide and meeting and pickup options. You can head directly to the meeting point or request pickup from and to your hotel/cruise ship or other destination of choice. The pickup points are also customizable.
17. Chauffeur Services in Santorini
If you're looking for an easy and efficient way to explore Santorini, you might want to consider booking a chauffeur service. With options ranging from two to eight hours, this private tour allows you to travel around the island in air-conditioned comfort while avoiding the hassle of renting and driving a car. Your driver can provide you with tips and recommendations on where to go, and an onboard Wi-Fi connection keeps you connected between stops. The tour is wheelchair accessible and offers infant seats, and service animals are allowed. It's a private activity, so only your group will participate. Gratuities are included, and cancellation policies apply.
18. Santorini 5 Hours Most Attractive Sightseing Island Tour
Explore the stunning island of Santorini with a 5 hour sightseeing tour that takes you to its most attractive spots. You will be picked up from your hotel early in the morning and taken on a luxurious ride in a modern minivan with air conditioning and WiFi. Visit the Akrotiri Archaeological Site and Museum to learn more about the island's historic past. Swim and relax on the most popular beaches on the island and sample some of the world famous varieties of wine like Vinsanto and Nichteri during a wine tasting session. Experience traditional Greek hospitality in Pyrgos and Oia. This tour includes bottled water, fuel surcharge, gratuities, and an augmented reality map of Santorini. Book now to explore the best of Santorini in just 5 hours!
19. Santorini Scuba Dive Experience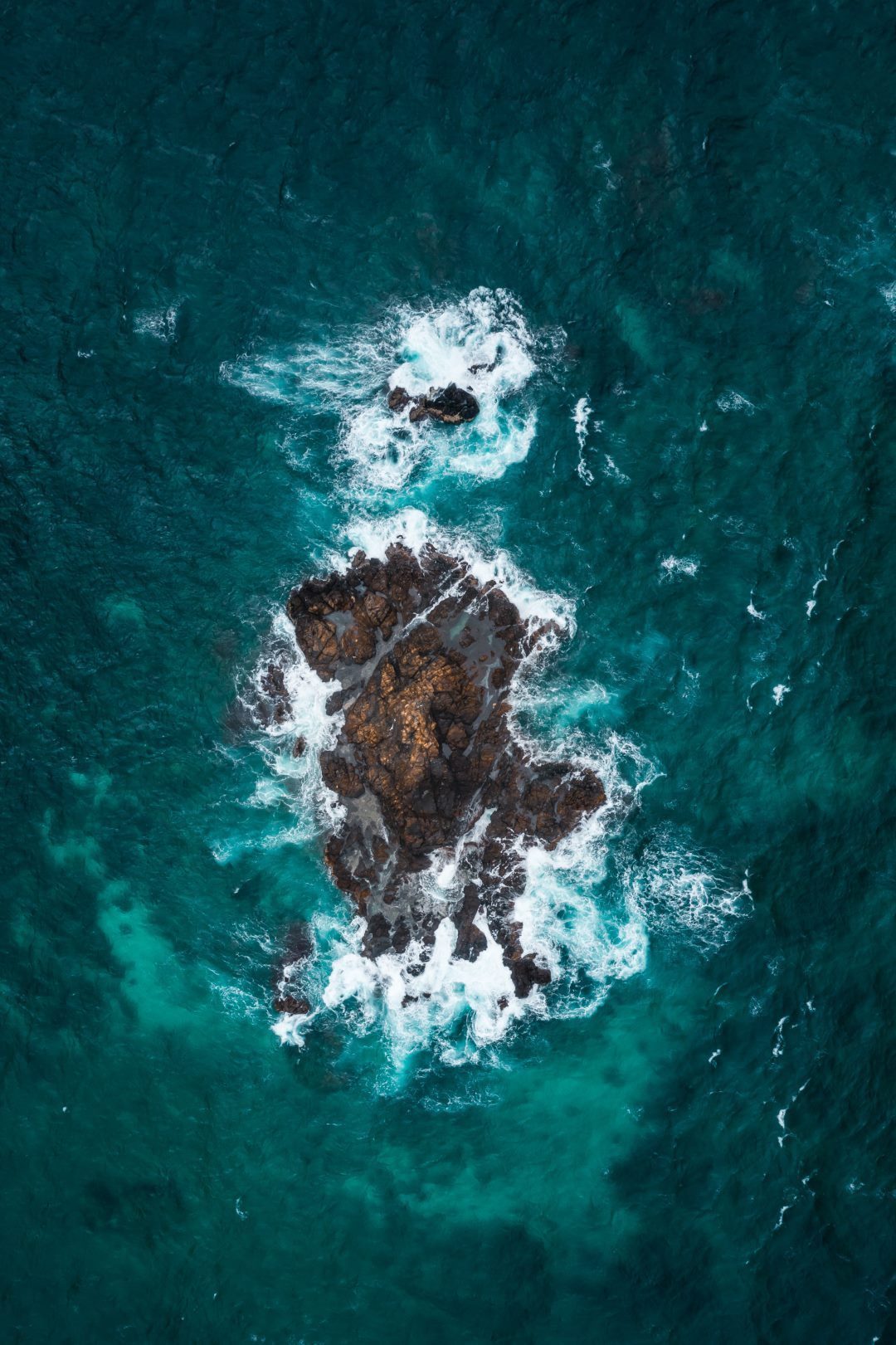 Start your Santorini adventure with a scuba dive experience, exploring the best diving spots around Caldera and Volcanic Islands. Dive in clear deep blue sea water and visit underwater reefs wrecks and volcanic step formation. You will receive guidance from professional instructors with many years of experience and enjoy an experience customized to your level of ability.

The tour starts from the beautiful Bay of Ammoudi where a professional team will assist you in finding the right sized diving suit and all necessary equipment. Depending on the weather and level of experience of the group, you will visit a selection of the best sites around Caldera and Volcanic islands.

Take a boat ride to two different diving locations and dive in clear blue water amongst reefs, lava formations, wrecks, and cliffs. Experience wall diving and cave diving in sites around the islands.

At the end of the activity, return back to the Amoudi bay to transfer back to the drop off location. The tour includes all diving equipment.
20. Private Santorini Bus Tour Visit the Most Popular Destinations
Private Santorini Bus Tour Visit the Most Popular Destinations

See the highlights of Santorini with a private tour of the island. The tour lasts five hours and includes visits to the Prophet Elisa Monastery, the traditional village of Megalochori, and the ochre-hued sands of Red Beach and the Perivolos Black Beach. You will also get to see the island's 19th-century lighthouse.

You'll be transported in an air-conditioned vehicle and a professional guide will be on hand to show you around and answer any questions. This tour is customizable to suit your preferences and bottled water will be provided to keep you refreshed throughout your experience.

Please note that gratuities are optional, and food and drinks are not included unless specified. If you are arriving by cruise ship, cable car tickets can be provided for an additional cost of 6 EUR per person per ride.

The meeting point for the tour is the Museum of Prehistoric Thera, and the activity will end back at the meeting point. Hotel transfers are included.
21. Private Photo Session With a Local Photographer in Santorini
Capture stunning photos of your Greek vacation with a private photo shoot in Santorini. Explore the picturesque island and its whitewashed buildings as a professional photographer captures your memories against iconic attractions and landmarks. This personalized experience is available for solo travelers, couples, families, and groups, with the option to choose a photo shoot length that suits your budget. Afterward, receive your edited photos directly in your email. The photographer will contact you to agree on an ideal meeting point and time based on your personal preferences. Book with confidence thanks to a 100% money-back satisfaction guarantee. Make the most of your Santorini vacation with this unforgettable photo shoot experience.
22. Santorini Private Shore Excursion to Oia Black Beach
To explore Santorini's most stunning gems, don't miss out on the private shore excursion to Oia black beach. Led by experienced guides, you'll embark on a tour of the charming local villages including Oia and Imerovigli. With incredible sightseeing opportunities including traditional architecture and amazing caldera views, this excursion provides an unforgettable experience. You'll also get to enjoy fun in the sun at one of Santorini's most famous black sand beaches, making this excursion one of the best on your cruise. Explore the beauty of the winding streets, delightful shops, and luxurious captain's mansions with our expert guides. Join us on this tour to discover the best attractions and things to do in Santorini.
23. Santorini Volcanic Islands Cruise Volcano Hot Springs and Thirassia
This tour provides a stress-free overview of Santorini's highlights, making it ideal for first-time visitors or travelers with limited time. You will board a traditional Greek Caique boat and venture out to the volcano of Santorini. After climbing to the top to enjoy the breathtaking views, you will sail to warm sulfuric waters where you can have a dip. The tour also includes a visit to Thirassia, where you can explore the island at your leisure. Round-trip transfer, local guide, volcano entrance fees (5€), gratuities, and drinks (available for purchase) are all included. You can either head directly to the meeting point or request a pickup from select locations. The tour starts at 09:45 AM and ends back at the Thira Santorini Port or Órmos Athiniós 847 00 Greece.
24. Santorini Morning Cruise Winery Sunset in Oia Village
Get picked up from your hotel to spend the morning cruising around the amazing caldera on a catamaran. Relax on a 5-hour day tour sailing to the volcanic islands of Santorini and have the chance to swim and snorkel in its crystal deep blue waters. Visit the most amazing volcanic beaches of the hot springs and the Red and the White Beach. Enjoy a delicious barbecue prepared on-board paired with unlimited Santorinian white wine and soft drinks. Return to port get on the bus and start the shore exploration of the island.

The first stop is the Venetsanos Winery where you'll taste 3 distinctive wines while gazing over the volcano. Continue to the Wine Museum in Mesa Gonia one of the largest estates on Santorini with a long family tradition in winemaking. Refresh your palate by tasting their unique wines. The highlight of the tour comes at the end of the day – witness a magnificent Oia sunset from old castle ruins, one of the most picturesque locations of Santorini. Relax, sip your wine and watch the sunset create unique colors over the Aegean Sea. Experience a day you will never forget on this Santorini Morning Cruise Winery Sunset in Oia Village tour.
25. Santorini Private Group Sightseeing Tour
After being collected from your accommodation, this Santorini Private Group Sightseeing Tour takes you on a journey to explore the island's cultural and natural highlights. Your first stop is the Akrotiri Museum and ancient excavations where you can learn about the island's history before and after the volcano eruption. From there, you'll head to the famous Red Beach for a swim and to enjoy the awe-inspiring views of the surrounding landscape. Next up is the Black Beach for more swimming and photo ops.

Pyrgos Village is a maze of narrow pathways and stone houses that will transport you to another time. You'll have time to explore the village and take in its history and charm. Continuing your tour, you'll visit the Prophet Elias Monastery and stunning Firostefani before arriving in Oia, one of the most picturesque towns in Santorini.

This private group tour offers a personalized experience of Santorini, allowing you to create unforgettable memories with friends or family.
26. Santorini Private Tour Flexible Hours
Discover the best of Santorini's landmarks and activities with this private and flexible tour. Join your knowledgeable guide and create your own itinerary based on your interests, from exploring the ancient ruins in Akrotiri to tasting the island's unique wines at a local vineyard. With detailed live commentary and information, this tour provides a comprehensive overview of Santorini's sights. Choose from various tour lengths to suit your group and enjoy the convenience of pickup options. Please note that entrance fees at museums and wineries are not included, and food and drinks are not specified unless otherwise stated.
27. Santorini Akrotiri Prehistoric City Guided Walking Tour
Experience the myth of Atlantis up close on a guided walking tour of the prehistoric city of Akrotiri. Led by a licensed archaeologist, marvel at the well-preserved buildings and artifacts that have remained untouched for over 3500 years. Explore the roads, squares, and workshops of this ancient city covered beneath a thick blanket of pumice after a volcanic eruption destroyed all life on the island. After the tour, feel free to explore the site on your own or relax at the nearby beach for a swim. Tickets can be purchased with the assistance of your guide at the entrance of Akrotiri Prehistoric City. Don't miss out on this unforgettable experience during your trip to Santorini.
Frequently Asked Questions About Santorini
Santorini, the Greek island in the Aegean Sea, offers a unique blend of history, culture, and natural beauty. It is one of the most popular tourist destinations in the world, attracting millions of visitors every year. But with so much to see and do, it's no surprise that tourists have many questions about the island. In this post, we will answer some of the most frequently asked questions about Santorini.
1. Where is Santorini located?
Santorini is a part of the Cyclades island group in Greece. It is located in the southern Aegean Sea, about 120 miles southeast of Athens. Despite its small size, Santorini is divided into 13 municipalities and covers more than 28 square miles of land.
2. How do I get to Santorini?
There are several ways to get to Santorini, but the most popular method is by plane or ferry. The island has its own airport (Thira Airport), which is well-connected to major European cities. If you prefer to travel by sea, there are ferries and catamarans that operate regularly from Athens, Mykonos, and other neighboring islands.
3. When is the best time to visit Santorini?
The best time to visit Santorini is during the summer months (June to September) when the weather is warm and sunny. However, this is also the busiest time of the year, and prices can be quite high. If you're looking to avoid the crowds and save some money, consider traveling during the off-season (April to May or October to November). The weather may be cooler, but you'll still be able to enjoy the island's natural beauty and historical sites.
4. What are some of the must-see attractions in Santorini?
Santorini is best known for its stunning sunsets, beautiful beaches, and unique volcanic landscape. Some of the must-see attractions on the island include:
The village of Oia, known for its picturesque white-washed buildings and blue-domed churches

The ancient city of Akrotiri, which was buried under volcanic ash in the 17th century BC and is now an archaeological site

The Red Beach, a unique beach with red and black volcanic pebbles

The Black Beach, another unique beach with black volcanic sand

The Santo Wines Winery, where you can sample some of the island's best wines while taking in the views of the Caldera
5. What is the food like in Santorini?
The cuisine in Santorini is fresh, healthy, and delicious. The island is known for its seafood, local cheeses, and a variety of vegetarian dishes. Some of the must-try dishes on the island include:
Fava, a split pea dish usually served as a dip or a side dish

Greek salad, which typically includes tomatoes, cucumbers, onions, feta cheese, and olives

Moussaka, a baked dish made with eggplant, minced meat, and béchamel sauce

Grilled octopus

Santorinian wine, which is produced from grapes grown on the island's volcanic soil
6. Is Santorini expensive?
Santorini can be quite expensive, especially during the peak travel season. However, there are ways to save money while still enjoying everything the island has to offer. Some tips for budget travelers include:
Travel during the off-season when prices are lower

Stay in affordable accommodations such as hostels or guesthouses

Eat at local tavernas rather than touristy restaurants

Avoid renting a car and use public transportation instead

Visit free attractions such as the island's beaches and hiking trails
7. Is it safe to travel to Santorini?
Santorini is generally a safe destination for travelers. However, like any popular tourist destination, it's important to take precautions to avoid pickpocketing and other petty crimes. It's also a good idea to take extra care when swimming or boating, as the sea can be rough and unpredictable.
How to Spend Your Time as a Tourist in SantoriniSantorini is one of the most visited destinations in Greece, attracting millions of tourists every year. This picturesque island is known for its stunning views, gorgeous beaches, and unique landscape. If you're planning a trip to Santorini, here are some tips on how to make the most of your time on this beautiful island.1. Explore the BeachesOne of the most popular activities in Santorini is visiting its beaches. The island has a number of stunning beaches, each with its own unique character. Some of the most popular beaches in Santorini include:
| Beach Name | Description |
| --- | --- |
| Red Beach | Named after the red volcanic rocks that surround it, this beach is known for its unique landscape and crystal-clear waters. |
| Perissa Beach | A long, black sand beach located on the south-east side of the island, lined with beachside cafes and bars. |
| Kamari Beach | Another iconic black sand beach with a bustling atmosphere, offering water sports and a lively nightlife scene. |
2. Visit the Caldera
The Caldera is the iconic Santorini view that you've likely seen in postcards and travel brochures. This natural wonder is the result of a massive volcanic eruption that occurred over 3,000 years ago, and is now one of the most photographed spots on the island. Some great ways to experience the Caldera include:
Take a scenic hike along the Caldera path, which offers stunning views of the Aegean Sea and the island's iconic white buildings perched on the cliffs.

Take a sunset cruise to see the Caldera from the water, complete with a glass of wine and a traditional Greek dinner.

Visit the town of Oia, which is known for its stunning views of the Caldera (but be prepared for crowds).
3. Sample the Local Cuisine
Santorini is known for its delicious fresh seafood, as well as unique local specialties like tomato fritters and white eggplant. Some great places to try Santorinian cuisine include:
Armeni Restaurant in Oia, which offers stunning Caldera views and delicious seafood.

Ammoudi Fish Tavern in Ammoudi Bay, which is famous for its fresh seafood and traditional Greek dishes.

Lucky's Souvlakis in Fira, which is a local favorite for cheap, delicious souvlaki wraps.
4. Learn About the Island's History
Santorini has a rich history dating back to ancient times, with a number of important archaeological sites and museums to explore. Some of the must-visit historical attractions in Santorini include:
The ancient city of Akrotiri, which was destroyed by the volcanic eruption and preserved for thousands of years under ash and pumice.

The Museum of Prehistoric Thera, which houses a collection of artifacts from ancient Akrotiri and other archaeological sites on the island.

The Castle of Emporio, a medieval fortress that stands as a testament to Santorini's long and colorful history.
5. Experience the Nightlife
Santorini is not typically known as a party destination, but there are still plenty of places to enjoy a night out on the town. Some of the best spots for nightlife in Santorini include:
Tango Bar in Oia, which offers stunning Caldera views and delicious cocktails.

Two Brothers Bar in Fira, which is known for its lively atmosphere, karaoke nights, and great drinks.

Koo Club in Kamari, which is a popular spot for dancing and live music.
To Sum Up
Santorini is a stunning destination that offers something for everyone, from beautiful beaches to stunning views to delicious food and much more. Whether you're a history buff, a foodie, or just looking for a relaxing beach vacation, Santorini is the perfect place to spend your time. With these tips, you'll be well on your way to experiencing all that this beautiful island has to offer.