Naples, Italy is a city with a rich cultural history and artistic heritage, making it an exciting destination for museum enthusiasts. The vibrant city, located in southern Italy, boasts a wide range of museums, each with its unique offerings, showcasing art, history, and culture. From ancient ruins to contemporary art, Naples museums have something for everyone to enjoy. In this post, we'll explore the best museums Naples has to offer, highlighting their must-see exhibitions, collections, and unique features. Join us on this journey as we delve into the fascinating world of Naples' museums.
The 5 Top Museums in Naples
The 5 Top Museums in Naples
1. National Gallery Capodimonte Museum With an Art Historian
The Capodimonte Museum in Naples is a museum that every art enthusiast should have on their list. With its impressive collection of Baroque, Renaissance, and modern paintings, one can admire masterpieces by renowned artists such as Caravaggio, Warhol, and Raphael. However, to fully appreciate the history and context of these works of art, it's highly recommended to take a private tour with a professional art historian guide. This personalized tour ensures that you have the undivided attention of your guide and can ask questions and delve deeper into the world of art. The tour includes admission tickets to the museum, and a lunch to make your experience more comfortable. The meeting point is at the entrance of the Museo e Real Bosco di Capodimonte, where you'll find the ticket office. The tour lasts for around two hours and ends back at the meeting point. Overall, the Capodimonte Museum, along with the guidance of an art historian, will leave you with immense knowledge and appreciation of the world of art.
2. Capua Amphiteatre and Museum With Your Archaeologist
This private tour takes you to the Amphitheater of Capua, situated in Santa Maria Capua Vetere, just outside of Naples. With a professional Archaeological Guide by your side, you'll be introduced to the Gladiator Museum and Archaeological Museum of Ancient Capua, where you can explore the ruins of a Mithraeum – an ancient temple dedicated to the worshippers of Mithras, a mysterious god. Alongside your guide, you'll gain historical context of these legendary sites and be amazed by the sheer size of the Amphitheater – the second largest in Italy after the Colosseum. Entrance tickets to the Archaeological Area are included in this tour, which meets at the Anfiteatro Campano in Piazza Adriano. For travelers interested in ancient history outside of the usual tourist circuit, the Amphitheater of Capua is an absolute must-see.
3. Capodimonte Museum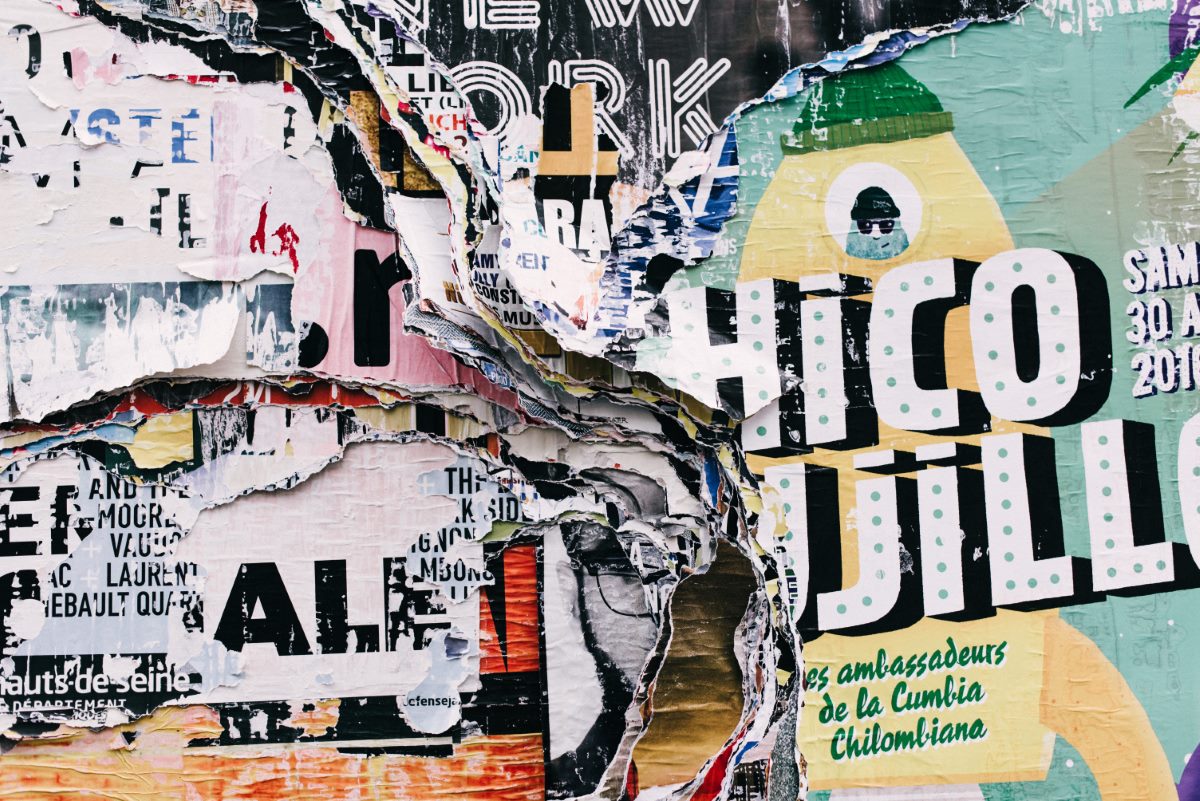 The Capodimonte Museum is one of southern Italy's largest art galleries, located inside a grand Bourbon palazzo. With skip the line access, visitors have more time to explore the vast museum, featuring over 160 rooms and three floors. The museum's extensive collection includes modern art pieces, such as works by Andy Warhol, but the main attractions are the Farnese collection and Caravaggio's masterpiece, The Flagellation of Christ. Prebooking the admission ticket means visitors don't have to wait in long lines, allowing for a more efficient and enjoyable visit to the museum. The ticket includes the exhibition fee, but transportation, food, and drinks are not included. Confirmation of the reservation will be received within 48 hours of booking subject to availability.
4. National Archaeological Museum of Naples Entry Ticket
The National Archaeological Museum of Naples is a must-see for art lovers visiting Naples. With this entry ticket, you can explore the museum at your leisure and get up close to its impressive collection of Greek and Roman masterpieces, including sculptures from Pompeii and Herculaneum. Plus, skip-the-line access means you won't waste time waiting in long queues, and guaranteed admission ensures one less travel worry. Choose an admission time that suits your schedule best and make your own way to the meeting point located at Piazza Museo 19 in Naples. The activity ends back at the meeting point, so you won't have to worry about transport or hotel pick-up/drop-off. Don't miss out on the chance to discover the fascinating artefacts housed within Museo Archeologico Nazionale di Napoli.
5. National Archaeological Museum of Naples
The National Archaeological Museum of Naples is a must-visit attraction for history and archaeology enthusiasts. With this admission ticket, you'll gain access to the museum's vast collection of artifacts, sculptures, mosaics, and other ancient treasures. Plus, with guaranteed skip-the-line access, you won't waste any time waiting in long queues.

The meeting point for the tour is at Piazza Museo 19, Naples. The tour lasts for one hour and ends back at the meeting point, where you'll find plenty of public transportation options nearby. Please confirm the start time with the local tour provider in advance, as this may vary depending on the tour option you choose.

The National Archaeological Museum of Naples houses a wealth of fascinating artifacts, including the impressive Farnese collection, which includes ancient Roman and Greek sculptures such as the Farnese Hercules and Farnese Bull. You'll also find a vast collection of Pompeian frescoes and mosaics, as well as artifacts from ancient Egypt and the Etruscan civilization.

Please note that this experience is non-refundable, and confirmation of your tour is subject to availability. The museum is not fully wheelchair accessible, although some areas are accessible with assistance. Strollers can be brought into the museum, but backpacks and large bags are not allowed. Most travelers can participate in this tour, but please contact the tour provider in advance if you have any concerns.
FAQs about Museums in Naples
Naples, a city in southern Italy, is known for its rich history, art, and culture. With more than 80 museums and galleries, Naples offers an extensive selection of art and cultural exhibits from various periods, which can be overwhelming for tourists. Therefore, to help you better experience Naples' museums, we have compiled a list of the most frequently asked questions.
1. What are the must-visit museums in Naples?
Naples is a city that offers an extensive list of museums to explore, but some of the must-visit museums are:
National Archaeological Museum of Naples: This museum houses one of the world's most significant collections of Roman artifacts, including mosaics, sculptures, and frescoes.

Catacombs of San Gennaro: These ancient catacombs are located beneath the church of San Gennaro and provide a fascinating insight into early Christian rituals and beliefs.

Museum of Capodimonte: This museum is located in a former royal palace and features an extensive collection of Italian and European art from the 13th to the 18th centuries.

Palazzo Zevallos Stigliano: This palace-turned-museum showcases Baroque masterpieces, including works by Caravaggio, Artemisia Gentileschi, and others.
2. How can I buy tickets for museums in Naples?
You can buy tickets online or at the museum's ticket office. It's recommended to buy tickets online in advance to avoid long queues during peak season. Some museums offer guided tours that require prior reservation.
3. What are the opening hours of the museums in Naples?
Most museums in Naples are open from Monday to Sunday, from 9 AM to 7 PM. However, it's always recommended to check the museum's official website for updated information on opening hours and closures.
4. Can I take pictures inside the museums?
Most museums in Naples allow visitors to take pictures without flash, but some prohibit photography entirely. It's important to check the museum's policy before taking any pictures to avoid any inconvenience. Also, some museums charge extra fees for photography or videography permits.
5. Is there a dress code for visiting the museums in Naples?
Most museums in Naples don't have a strict dress code, but it's recommended to dress modestly and avoid wearing revealing clothes. Some religious sites, such as the Catacombs of San Gennaro, require visitors to cover their shoulders and knees.
6. Are the museums in Naples accessible for wheelchair users?
Most museums in Naples are accessible to wheelchair users, but some older buildings may have limited access due to the lack of elevators or ramps. It's recommended to check the museum's accessibility policy or call in advance to arrange special assistance.
7. What is the best way to explore the museums in Naples?
The best way to explore the museums in Naples is by taking part in a guided tour that provides insights into the artwork and the museum's history. Some museums offer audio guides or interactive exhibits that provide a more immersive experience. Alternatively, you can explore the museums at your own pace and enjoy the artwork in your own time.
8. Are there any free museums in Naples?
Yes, some museums in Naples are entirely or partially free, such as the Museum of Prehistory, the Mineralogy Museum, and the Museum of Applied Arts and Crafts. However, it's recommended to check the museum's official website or call in advance to confirm any changes in the admission policy.
9. What is the dress code for visiting religious sites, such as the Catacombs of San Gennaro?
It's recommended to dress modestly and avoid wearing revealing clothes when visiting religious sites in Naples, such as the Catacombs of San Gennaro. Visitors may be required to cover their shoulders and knees, and wear comfortable shoes due to uneven terrain.
10. Can I bring food and beverages inside the museums?
Most museums in Naples prohibit food and beverages inside the exhibition halls to avoid damage to the artwork. However, some museums have cafeterias or restaurants where visitors can enjoy food and beverages.
How to Find the Best Museum in Naples: A Comprehensive GuideNaples is a city in Italy that is famous for its rich cultural heritage and historical significance. It is home to some of the best museums in the world, which hold a vast array of art and artefacts from different periods of time. However, it can be challenging to choose which museums to visit, as there are so many options. This guide will provide you with a step-by-step process to help you find the best museum in Naples.Step 1: Determine Your InterestsThe first step in finding the best museum in Naples is to determine your interests. Ask yourself what type of art or artefacts you are interested in, and what period of history you would like to learn more about. Some museums in Naples are specialized in certain areas, such as Ancient Roman art, while others have a more diverse collection. By knowing what you are looking for, you can narrow down your search to museums that will cater to your interests.Step 2: Research OnlineAfter determining your interests, the next step is to research online. There are several websites and online resources that you can use to find out about the museums in Naples, such as their opening hours, admission fees, and exhibitions. TripAdvisor, Google Maps, and Lonely Planet are great online resources that provide accurate and reliable information. You can also check out the museums' websites, which often have a wealth of information about their collections and events.Step 3: Read ReviewsBefore deciding which museum to visit, it is essential to read reviews from other visitors. This will give you an idea of what to expect and whether the museum matches your interests. TripAdvisor is an excellent resource for reading reviews, as it has a large community of reviewers that provide detailed accounts of their experiences. Look for museums that have consistently positive reviews and make a list of the top contenders.Step 4: Check for Special ExhibitionsMany museums in Naples have special exhibitions that are only available for a limited time. These exhibitions are often focused on a specific area of interest, such as a particular artist or a historical event. Check the websites of the museums you are interested in to see if they have any upcoming exhibits that match your interests. By visiting a special exhibition, you can get a unique and immersive experience that is not available all year round.Step 5: Consider Location and AccessibilityWhen choosing a museum to visit, it is essential to consider its location and accessibility. Some museums may be located in the city center, while others may require a bit of travel. Consider how you will get there, whether by public transport or by car, and whether parking is available. Check the opening hours to see if the museum will be open when you plan to visit, and whether it will be busy during that time.Step 6: Visit the MuseumAfter researching and planning, it is time to visit the museum. Make sure to arrive early to avoid long queues, and give yourself plenty of time to explore. Many museums offer guided tours or audio guides that provide a more in-depth understanding of the exhibits. Take advantage of these options, as they can enhance your experience and provide you with a deeper appreciation of the art and artefacts on display.ConclusionFinding the best museum in Naples can be a challenging process, but by following these steps, you can find a museum that matches your interests and provides an enjoyable and educational experience. Determine your interests, research online, read reviews, check for special exhibitions, consider location and accessibility, and finally, visit the museum. By doing so, you can make the most of your trip to Naples and experience the city's rich cultural heritage firsthand.