Welcome to one of the most beautiful cities in the south of France – Aix En Provence. If you're planning a trip to this picturesque city, you're in for a treat. With its beautiful architecture, historic landmarks, vibrant culture and delicious cuisine, Aix En Provence is a must-visit destination for anyone exploring the south of France. In this post, we'll uncover the best attractions and things to do in Aix En Provence, from wandering the charming old town to exploring the rich history and culture that surrounds the city. Get ready to fall in love with this stunning destination and all it has to offer.
The 4 Best Unusual Things To Do In Aix En Provence
The 4 Best Unusual Things To Do In Aix En Provence
1. Aix En Provence Wine Beer Tour by Motorcycle Sidecar
Explore Aix En Provence and its surroundings in an unconventional way with the Aix En Provence Wine Beer Tour by Motorcycle Sidecar. This tour offers an atypical discovery of the beautiful landscapes that inspired Paul CÉZANNE so much. With accessibility for people with reduced mobility, this tour starts with a pick-up at your hotel with helmets and gloves provided. It's accessible to children from 4 years old with a parent in the basket, and the price is for the reservation of the sidecar with 1 or 2 adult passengers.

On this 2-hour tour, you will discover the Sainte-Victoire Vineyards with stops to meet the winegrowers, visit vineyards and olive groves, and enjoy an authentic estate with tastings. The beer tour is also part of this unique experience. You will discover the Brewery/Distillery nestled on the edge of a lake at an altitude of more than 500m. The range includes 6 beers to taste while enjoying the beautiful and exceptional setting.

Don't miss out on the chance to enjoy an original Wine Beer tour in Aix-en-Provence with beautiful scenery and great beer and wine tastings.
2. Half Day Private Tour Classic Old Town Aix En Provence
Explore the historical highlights of Aix-en-Provence's Old Town with a half-day private walking tour. Choose between morning and afternoon tour times and enjoy a personalized experience with your own private guide. Visit the centuries-old Aix Cathedral and Pavillon Vendôme, stroll down the picturesque Cours Mirabeau, and learn about the city's rich history. Take a break during the tour for coffee or tea, which is included. With this private tour, enjoy the flexibility to discover Aix's top sights and attractions at your own pace. Meeting point is at Apple Aix-en-Provence.
3. Aix En Provence Historical Gourmet Walking Tour
Meet your English-speaking guide in front of the Tourist Information Center in Aix en Provence for a historical gourmet walking tour. Accompanied by a professional local guide, you will explore the charming Provencal town and indulge in the scents and flavors of the region. Treat your senses to the colors and smells of several local products, including the sweetest candy of all time, Calisson, created in Aix en Provence. Enjoy a toast of green or black tapenade, taste a piece of cheese, and sample a glass of wine from one of the local wine appellations. This walking tour is a great opportunity to discover what Provencal gastronomy truly means. The tour includes food tastings and a glass of wine, and your guide will provide commentary in English or French.
4. Avignon Les Baux De Provence and Chateauneuf Du Pape Day Trip from Aix En Provence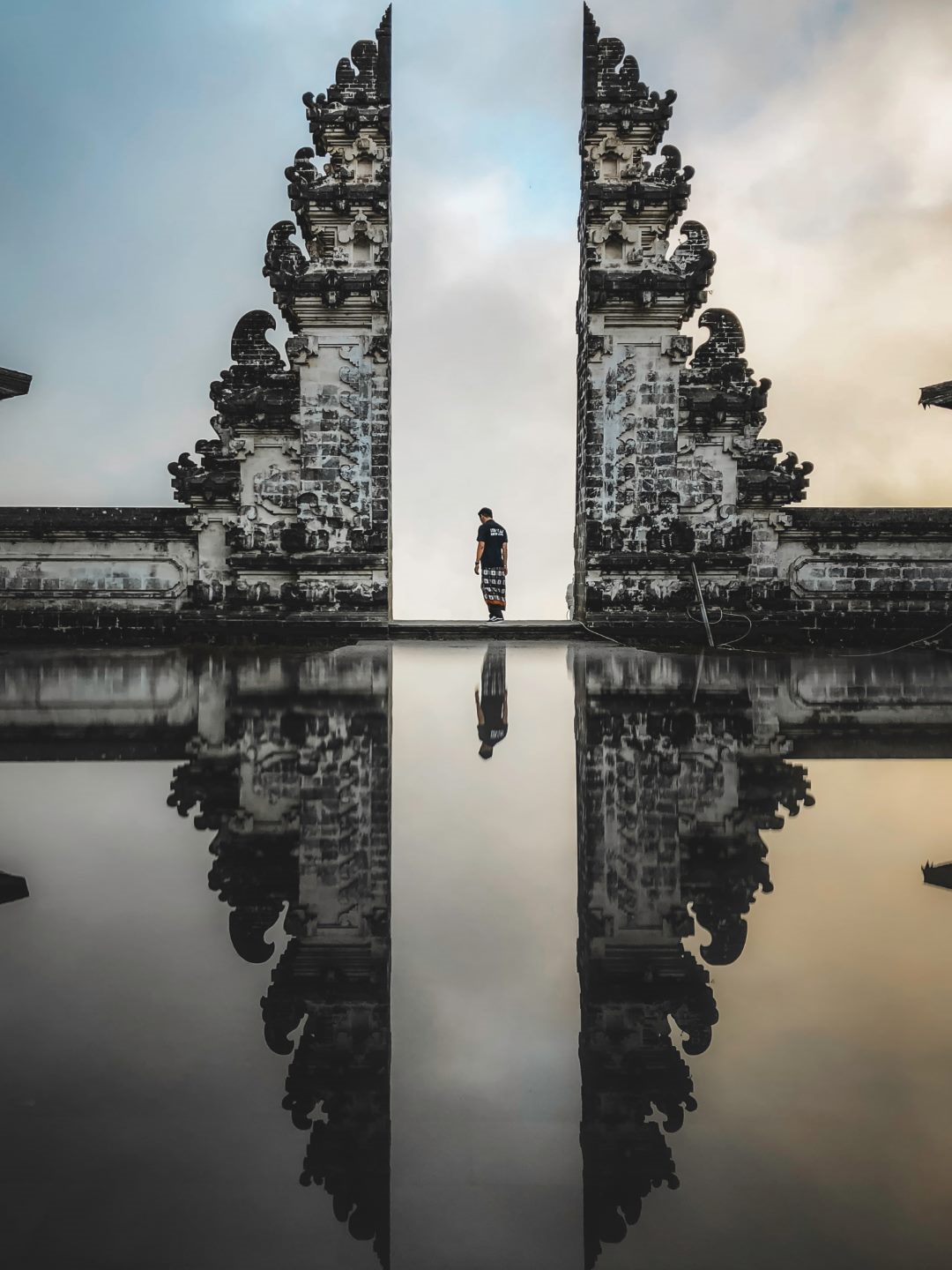 Spend a full day in Provence on this tour that includes visits to Les Baux de Provence, Avignon, and Châteauneuf-du-Pape. Departing from Aix-en-Provence in an air-conditioned minibus, you'll start the day by soaking up the stunning views in Les Baux de Provence. You'll then stop for photos by the UNESCO World Heritage-listed Pont du Gard before exploring the city of Avignon on a walking tour. Visit attractions like Pont St-Bénezet and Popes' Palace while learning about the city's papal history. The day ends with a tour and wine-tasting session at a winery in Châteauneuf-du-Pape. Throughout the tour, your informative guide will share insightful commentary about the region. This combination is perfect for travelers looking for a variety of experiences in one day.
Frequently Asked Questions About Aix en Provence
Aix en Provence is a beautiful city located in the south of France. It is a popular tourist destination, attracting visitors from all over the world. If you're planning a trip to Aix en Provence, you might have some questions about the city. In this blog post, we'll answer some of the most frequently asked questions about Aix en Provence.
1. What is the best time to visit Aix en Provence?
The best time to visit Aix en Provence is during the shoulder seasons of spring and fall. During these times, the weather is mild and pleasant, and there are fewer tourists. The summer months can be very hot, with temperatures soaring into the 90s, and it can be crowded with tourists. Winter in Aix en Provence can be mild, but it also gets a lot of rain.
2. How do I get to Aix en Provence?
Aix en Provence is located approximately 30 minutes north of Marseille Airport. The best way to get to Aix en Provence from Marseille Airport is by shuttle bus or taxi. The journey takes around 30 minutes.
3. What is there to see in Aix en Provence?
Aix en Provence has a lot to offer visitors. Some of the must-see sights in Aix include:
Cours Mirabeau: a beautiful tree-lined boulevard with fountains, cafes, and restaurants

The Old Town: a maze of narrow streets with beautiful architecture and plenty of little shops and cafes

The Cathedral of Saint Sauveur: a stunning cathedral with beautiful stained glass windows and Romanesque architecture

The Granet Museum: a museum that houses works by famous artists such as Cézanne, Picasso, and Van Gogh
4. Where should I stay in Aix en Provence?
Aix en Provence has a variety of accommodation options to suit every budget. If you're looking for a luxury stay, we recommend Le Pigonnet or Hotel de Gantès. If you're traveling on a budget, you should consider staying at an Airbnb, hostel or budget hotel.
5. What should I eat in Aix en Provence?
Aix en Provence is known for its delicious cuisine. Some local specialties include:
Bouillabaisse: a fish soup made with various types of fish and seafood

Tapenade: a spread made from olives, capers, and anchovies

Pissaladière: a pizza-like dish made with caramelized onions, anchovies, and olives

Calissons: a sweet made from almonds, sugar, and candied fruits
6. Is Aix en Provence safe?
Aix en Provence is generally a safe city. However, like any other city, it is important to be aware of your surroundings and take precautions to avoid becoming a victim of crime. We recommend that you avoid walking alone at night, stay away from deserted areas, and be cautious of pickpockets.
7. What is the currency used in Aix en Provence?
The currency used in Aix en Provence, as in the rest of France, is the Euro. Most places accept credit cards, but it's always a good idea to carry some cash with you just in case.
8. Is it easy to get around Aix en Provence?
Aix en Provence is a small city, and most of the main sights are within walking distance of each other. However, if you need to travel further afield, there are buses, taxis, and car rentals available.
9. What should I bring with me to Aix en Provence?
You should bring comfortable shoes for walking, sunscreen, a hat, and lightweight clothing, especially during the summer months when temperatures can soar. If you plan on visiting any religious sites, it's a good idea to bring clothing that covers your shoulders and knees.
How to Spend Your Time as a Tourist in Aix En ProvenceAre you planning to visit Aix En Provence soon? This charming city in southern France has a lot of things to offer, from its fascinating history and culture to its stunning natural scenery. But with so many things to see and do, it can be overwhelming to plan your itinerary. That's why we have put together this guide to help you make the most of your time in Aix En Provence.1. Take a Walking TourA walking tour is a great way to explore Aix En Provence and get an introduction to the city's history and heritage. One of the best ways to see the city is to join a guided walking tour that takes you through the old town, or Vieux Aix, where you can discover the stunning architecture, narrow streets, and hidden squares. You can also take a self-guided walking tour using a map, which will allow you to explore the city at your own pace.2. Visit Cours MirabeauCours Mirabeau is the main boulevard in Aix En Provence and is the perfect place to enjoy a leisurely stroll. It is lined with majestic trees, cafes, and elegant mansions, and is one of the most popular spots in the city. Don't forget to stop by the iconic fountain, La Rotonde, which is located at the end of the street.3. Explore the MuseumsAix En Provence has a wealth of museums, each showcasing different aspects of the city's culture and history. The Granet Museum is one of the most famous museums in the city, where you can see a collection of works by artists such as Cézanne and Picasso, as well as contemporary art exhibitions. Other noteworthy museums include the Tapestry Museum, the Natural History Museum, and the Calisson Museum.4. Stroll Through the MarketsAix En Provence is famous for its markets, where you can find a variety of local products, from fresh fruits and vegetables to handmade crafts and clothing. The largest market is held every Tuesday, Thursday, and Saturday in Place Richelme, where you can experience the vibrant atmosphere and buy some souvenirs to take home.5. Enjoy the Local CuisineAix En Provence is known for its delicious cuisine, which is a blend of French, Provençal, and Mediterranean flavors. Some of the must-try dishes include the iconic ratatouille, bouillabaisse, and tarte tropézienne, a sweet pastry made with cream and sugar. Don't forget to pair your meal with a glass of local wine, such as Côtes de Provence or Bandol.6. Visit the ChurchesAix En Provence has several beautiful churches that are worth visiting, each with their own unique history and design. The Cathedral of Saint Sauveur is one of the most impressive, with its Gothic and Romanesque architecture and stained glass windows. Other noteworthy churches include the Church of Saint Jean-de-Malte and the Church of Saint-Joseph.7. Take a Day TripAix En Provence is located in the heart of Provence, which means that there are plenty of nearby attractions that you can explore on a day trip. Marseille, the second-largest city in France, is just a short drive away and is known for its vibrant culture and stunning coastline. The town of Cassis, famous for its white cliffs and turquoise waters, is also nearby and makes for a perfect day trip.Book Your Tour NowAix En Provence is a charming city with a rich history and culture, and there is no shortage of things to see and do. Whether you are interested in art and history, delicious cuisine, or just want to stroll through the beautiful streets, this city has something to offer for everyone. By following this guide, you can plan your itinerary and make the most of your time in Aix En Provence.
Share This Article with Your Friends
If you found this article helpful, your friends might appreciate it too. Click on any of the social share buttons below to share it with them and spread the knowledge.