Busan is a stunning port city in South Korea that undoubtedly has a lot to offer for tourists. The city is a perfect blend of modernity and tradition. The cultural and historical significance of this city is worth exploring. From the famous Haeundae Beach to magnificent temples, Busan has no shortage of attractions to keep travelers engaged. Whether you are a foodie, beach aficionado, or just love exploring new cultures, Busan won't disappoint. In this post, we'll explore the best attractions and things to do in Busan that you won't want to miss.
The 4 Best Unusual Things To Do In Busan
The 4 Best Unusual Things To Do In Busan
1. Aladdin in the Tour World Ill Make Your Wish Come True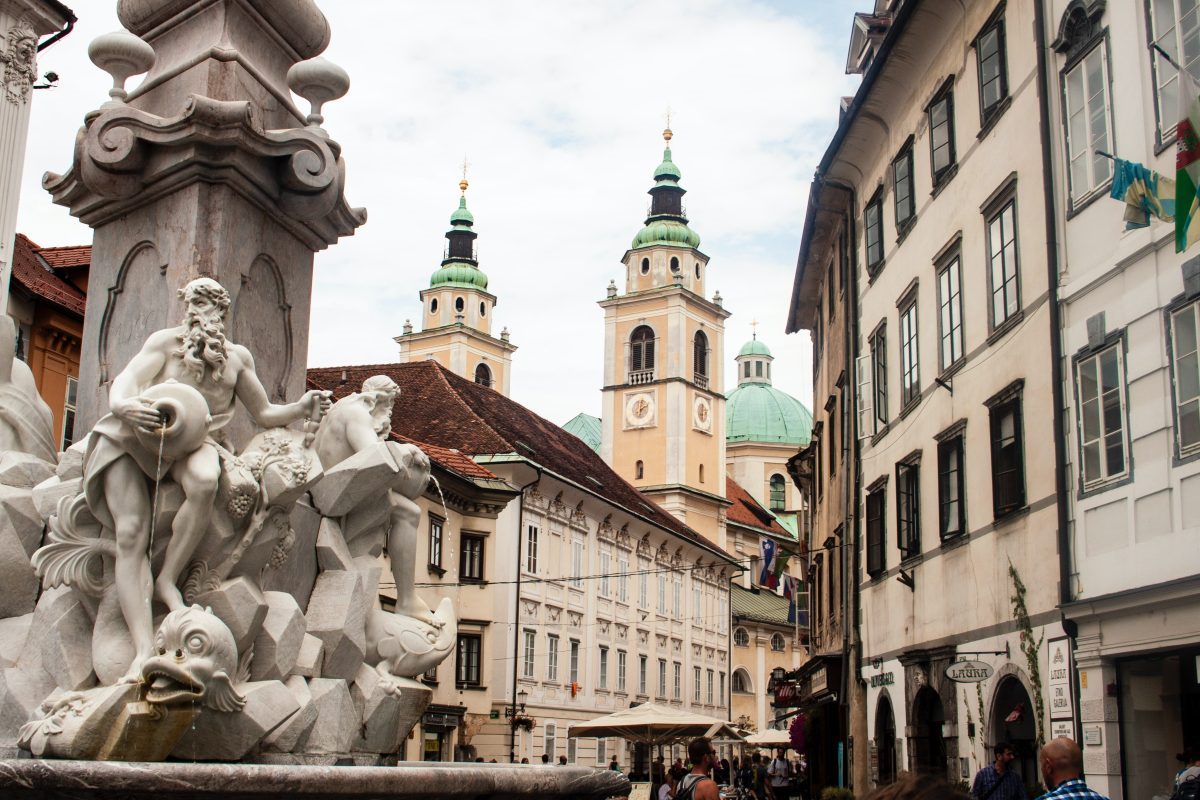 Experience the magical world of Aladdin on this full-day tour in Busan. Enjoy convenient hotel pickup in an air-conditioned vehicle and embark on a journey that will make all your wishes come true.

Visit the beautiful Haedong Yonggungsa Temple, a Buddhist temple overlooking the ocean. Take in the serene atmosphere and beautiful scenery. Continue on to the bustling Jagalchi Market, where you can taste a variety of fresh seafood and explore the colorful stalls.

The tour includes private transportation, parking fees, lunch, and gratuities, ensuring a hassle-free and enjoyable experience. The tour is wheelchair and stroller accessible, and infant seats are available.

Cancellation is flexible, allowing you to cancel up to 24 hours in advance for a full refund. Don't miss the chance to experience the magic of Aladdin on this unforgettable tour in Busan.
2. 2 Day Busan City Tour Package
Explore the vibrant coastal city of Busan on this 2-day tour. With pickup and drop-off from your Busan accommodation, visit the must-see attractions like the Haedong Yonggungsa Temple and Gamcheon Culture Village. Enjoy lunch and entry fees included in both days of the tour. Take in the stunning city views from the Mt. Hwangnyeong Observatory. This hassle-free tour offers a great way to see the best of Busan in comfort. On Day 1, visit Busan A Course with one stop, followed by Busan B Course with one stop on Day 2. Confirmation will be received at the time of booking. Bottled water and gratuities are included. Don't miss out on this exciting Busan city tour package.
3. Busan 1 Night Tour With a Boat Tour
South Korea's coastal Busan is an exciting city to explore, especially at night when the neon lights brighten the landscape. On this evening sightseeing tour, you will have the chance to discover the best of Busan by air-conditioned minivan with a professional guide. The tour includes visiting top attractions such as Namcheon-dong and Igidae Park, for which all entry fees are already included. Moreover, you'll have the opportunity to enjoy the finest views Busan has to offer from a sightseeing cruise to the top of Mt. Hwangnyeongsan. Pickup and drop-off are also included, making the travel process hassle-free for you. The tour starts around 6 pm to 6:30 pm, and dinner is not included, so please make sure to have dinner before the tour starts. Join this unique Busan 1 Night Tour With a Boat Tour for an unforgettable experience.
4. Gyeongju Unesco World Heritage One Day Tour
Explore the best of Gyeongju, a UNESCO World Heritage city, on this full-day tour. Travel in comfort by air-conditioned coach and visit top attractions such as Anapji, the Bulguksa temple, Seokguram, and Yangdong Village. As entrance fees are included, you can have a hassle-free visit to these historic sites. Relax knowing that round-trip travel from central Busan is included in the package. The tour comes with professional English, Chinese, and Korean speaking staff, and traveler's insurance. Please note that the meeting point is customizable, and the tour ends back where it started. Don't miss the chance to experience the rich culture and traditional villages of Gyeongju with ease.
Frequently Asked Questions about Busan: Your Ultimate Guide
Busan is a vibrant city in South Korea that boasts a multitude of attractions for tourists. From its bustling markets to its pristine beaches, there is much to see and discover in this stunning destination. With so much to explore, it is natural to have some questions before embarking on your journey. In this guide, we aim to answer some of the most frequently asked questions about Busan, to help you better plan your vacation.
1. What is the best time to visit Busan?
Busan has a temperate climate, with four distinct seasons. Summer (June-August) is the peak tourist season when the weather is hot and humid, and the beaches are packed. Spring (April-May) and Autumn (September-November) are ideal for sightseeing as the weather is mild and pleasant. Winter (December-February) is the low season, but it is still worth visiting for cold weather activities such as skiing and ice skating.
2. What are the must-visit attractions in Busan?
Busan is home to many exciting attractions that you don't want to miss. Here are some of the top-rated places to visit:
Haedong Yonggungsa Temple:
One of Busan's most iconic landmarks is set dramatically on a cliff overlooking the ocean. This temple is known for its impressive architecture and stunning ocean views.
Gamcheon Culture Village:
Known as the "Santorini of Korea," this picturesque village comprises a maze of colorful houses and alleys.
Taejongdae Resort Park:
This natural park is famous for its rugged cliffs and panoramic views of the sea.
BEXCO (Busan Exhibition and Convention Center):
A popular venue for trade fairs and exhibitions, BEXCO also features a contemporary art museum.
Haeundae Beach:
One of the most popular destinations in Busan, Haeundae Beach boasts soft sand, turquoise waters, and numerous cafes and bars.
3. What is the best way to get around Busan?
There is an extensive public transportation system in Busan, which makes getting around the city incredibly easy. Here are the different modes of transportation available:
Subway:
Busan has six subway lines that cover most parts of the city.
Bus:
Busan's buses operate from early morning to late at night and cover most areas of the city.
Taxi:
Taxis are widely available and reasonably priced in Busan. Fares start at around 3000 won.
Bicycle:
Busan has an extensive network of bike paths that run along the coast and through the city. Bike rental shops can be found in many places.
4. What are some of the traditional Korean dishes to try in Busan?
Korean cuisine is known for its bold flavors and unique combinations of ingredients. Busan is famous for its seafood, and here are some of the traditional dishes you must try:
Raw crab:
Known as gaejang-guk or gaejang, this dish is made by marinating raw crabs in soy sauce, garlic, and chili pepper paste.
Grilled mackerel:
A popular dish in Busan's harbor, grilled mackerel is served with rice and kimchi.
Seafood hot pot:
A hearty stew made with fresh seafood, vegetables, and noodles in a spicy broth.
Gukbap:
A classic Korean dish, Gukbap is a rice soup made with beef or pork and served with kimchi and other side dishes.
5. What should I pack for a trip to Busan?
When packing for your Busan vacation, consider the season and the activities you have planned. Here are some essentials to pack:
Summer:
Lightweight clothing, sunscreen, a hat, sunglasses, and swimwear.
Winter:
Warm clothing, a coat, boots, gloves, a scarf, and a hat.
Rainy season:
Waterproof clothing, shoes, and umbrella.
Comfortable shoes:
Since you will likely be doing a lot of walking, it is advisable to bring comfortable shoes.
6. Is it safe to travel to Busan?
Busan is generally considered safe for tourists. The city has a low crime rate, and the locals are friendly and hospitable. However, it is always a good idea to exercise caution and take necessary precautions, such as not flashing valuable items and watching your surroundings.
How to Spend Your Time as a Tourist in BusanBusan, also known as the city of beaches, is a must-visit destination in South Korea. With its beautiful sandy beaches, vibrant nightlife, historical landmarks, and delicious street food, Busan has something to offer for everyone. If you're planning a trip to Busan, here's a guide on how to spend your time as a tourist in this amazing city. 1. Visit Haeundae Beach
When in Busan, the first thing you should do is visit Haeundae Beach. Known for its crystal-clear water and soft sand, Haeundae Beach is the perfect spot to relax and soak up the sun. There are plenty of amenities available such as showers, changing rooms, and snack stalls. You can also go parasailing, jet skiing or take a banana boat ride for some added fun.
2. Explore Gamcheon Culture Village
Gamcheon Culture Village is a colourful hillside community located in the heart of Busan. The village is filled with unique art installations and quirky houses painted in bright colours. Take a stroll through the narrow alleys and indulge in the local street food sold by the vendors selling along the streets of the village. Don't forget to take a selfie with one of the many art murals while you're there.
3. Enjoy Traditional Cuisine at Jagalchi Market
If you're a foodie, don't miss out on Jagalchi Market. Known for being one of the largest seafood markets in South Korea, Jagalchi Market has many restaurants that serve up fresh seafood straight from the market. Try sannakji – live octopus – for an adventurous dining experience.
4. Learn About Busan's History at the Busan Museum
The Busan Museum is a must-visit spot for history buffs. The museum features exhibits on Busan's past, including its role in Korean War and the traditional lifestyles of Busan's residents. There's also an outdoor garden with traditional Korean architecture and a sculpture park.
5. Take a Ride on the Busan Air Cruise
To get a great view of Busan and its beautiful coastline, take a ride on the Busan Air Cruise. This cable car ride takes you high above the city and offers panoramic views of the ocean, mountains, and cityscape. Don't forget to bring your camera for some amazing photo ops.
6. Enjoy the Nightlife at Gwangalli Beach
Gwangalli Beach is Busan's most popular spot for nightlife. At night, the beach is lit up with colourful lights and buzzing with activity. The beach is lined with bars and restaurants, and many open air performances host shows throughout the year.
7. Get Spiritual at Haedong Yonggung Temple
Haedong Yonggung Temple is a Buddhist temple located on the coast in Busan. Unlike many temples in Korea, Haedong Yonggung was built by the ocean, giving it a unique atmosphere and scenery. You can light an incense stick and offer it as a prayer before walking around the temple grounds, taking in the beautiful views of the ocean and the temple itself.
8. Enjoy the Cherry Blossoms at Dalmaji Hill
If you're visiting Busan in the spring, make sure to visit Dalmaji Hill for the cherry blossom festival. The hill offers a panoramic view of Haeundae Beach and is covered in cherry blossoms at this time of year, creating a stunning photo opportunity. Don't miss out on the cherry blossom-themed decorations and food stalls at the festival.
Book Your Tour Now
Busan offers a unique mix of traditional Korean culture, modern city living, and beautiful natural landscapes. Whether you're interested in food, culture, history, or outdoor activities, you're sure to find something to suit your interests in Busan. Don't forget to visit Haeundae Beach for sun and sand, explore Gamcheon Culture Village for its colourful buildings or enjoy the nightlife scene at Gwangalli Beach. Follow this guide and you're sure to have an amazing trip to Busan!