Welcome to Guadalajara, the cultural hub and capital of the Mexican state of Jalisco! Boasting a rich history, vibrant culture, and stunning architecture, there's no denying that Guadalajara attracts millions of tourists every year. But with so much to see and do in this vibrant city, it can be hard to know where to start. That's why we've put together this comprehensive guide to the best attractions and things to do in Guadalajara, so you can make the most of your visit to this beautiful city. Whether you're interested in exploring museums, savoring delicious food, or simply taking in the sights and sounds of this wonderful destination, we've got you covered. So grab your walking shoes and your sense of adventure, and let's dive in!
The 4 Best Walking Tours in Guadalajara
The 4 Best Walking Tours in Guadalajara
1. Guadalajara Sightseeing Night Tour
Experience the beauty of Guadalajara at night with a private or small group sightseeing tour. This tour allows you to skip the heat of the day and see some of the city's most iconic sights and landmarks, including Guadalajara Cathedral, Expiatory Church, Degollado Theater, Minerva Roundabout, Arcos Vallarta, and more.

Starting at 7:30 pm, the tour begins with a smooth pick-up from your accommodation before heading to downtown Guadalajara. You will visit Guadalajara Cathedral and Expiatory Church, both built in the neo-Gothic style, before moving on to see the Degollado Theater, a neoclassical Mexican theater known for its artistic architecture. Next, you will visit the Rotunda of the Illustrious People of Jalisco, which serves as a tribute to the state's most prominent figures.

With the intimacy of a private or small group tour and the knowledge of an experienced guide, you will discover the history, culture, heritage, and beauty of Mexico's second-largest city. Don't miss the chance to experience Guadalajara like never before on this unforgettable night tour.
2. From Guadalajara Tequila Trail Tour With Tasting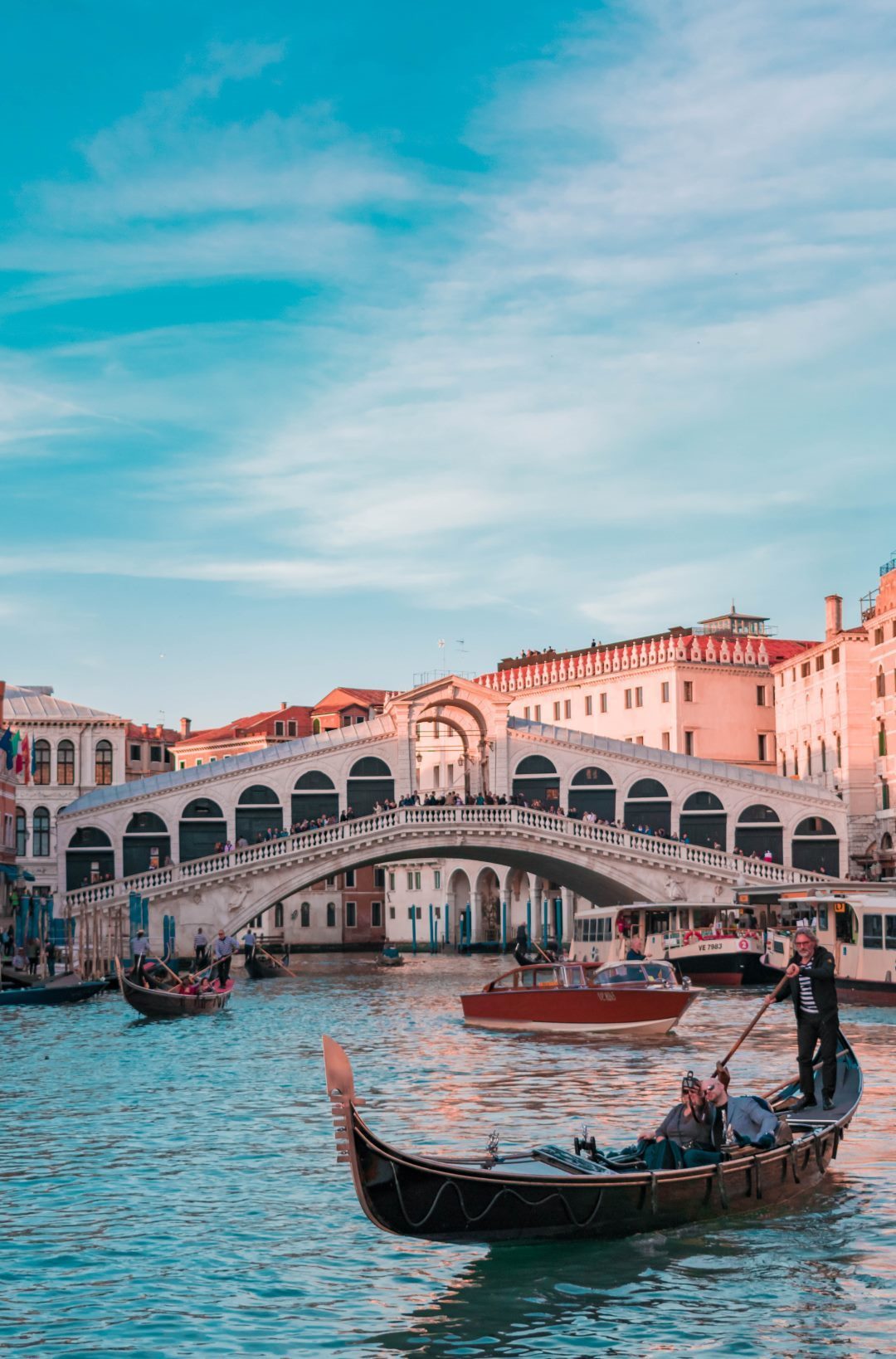 The Guadalajara Tequila Trail Tour With Tasting is an opportunity to learn all about Tequila on a guided tour. The tour includes a visit to the fields where agave grows, a distillery for a tasting, and the towns of Tequila and Amatitán with a certified guide. The adventure begins with a hotel pickup and a drive along Mexico's Tequila Trail. The first stop is at the Agave Landscape, a UNESCO World Heritage Site, to admire and walk among the agave plants. Next, the artisanal distillery is visited, and the whole process of creating different types of Tequila is witnessed. After that, a Tequila tasting experience is enjoyed before visiting the Magical Town of Tequila. The downtown area of Tequila is perfect for exploration, and the church is an excellent place to see. The tour ends with a walk on the slopes of the Tequila Volcano. It's an amazing tour that provides an opportunity to discover how tequila is made and explore the Magical Town of Tequila.
3. Guadalajara and Tlaquepaque Guided Walking Tour
Explore the charming colonial towns of Jalisco on this guided walking tour of Guadalajara and Tlaquepaque. Start with a panoramic tour of the historic center and visit the atoning temple of the holy sacrament. Then, head to Tlaquepaque to admire the picturesque colonial architecture, cobbled streets, museums, and boutiques offering a wide variety of handmade crafts, blown glass, ceramics, textiles, and silver jewelry. Get an insight into the local history and appreciate the artisans working in different handicrafts. This place is a tourist center focused on pottery and textiles, adorned with various fountains and sculptures that make it a unique destination. Don't miss this opportunity to explore the best of these two towns in the region!
4. Guadalajara and Tlaquepaque
Begin your panoramic tour of Guadalajara by visiting the roundabout of the Minerva, the representative guardian of the city. After, head to the old entrance arches to Guadalajara, which marked the start of the Guadalajara-Morelia highway. These 20-meter high neoclassical arches showcase the colors of the coat of arms of the state of Jalisco.

Stroll along Chapultepec Avenue, the cultural corridor and one of the liveliest areas of Guadalajara. Then, continue your journey to Libertad Street, where you can admire architecture from the city's most beautiful time – the late 1800s. Next, visit the Gothic temple of Expiatorio, also known as the Cross of Squares of the Historical Center of the city.

Finally, head to Tlaquepaque to experience the beautiful handcrafts and learn about the tradition of Mexican sweets. This tour offers a great introduction to the magnificent architecture of 1800s Guadalajara and the local culture.
Frequently Asked Questions about Guadalajara, Mexico
Guadalajara is the second largest city in Mexico after Mexico City. The city is known for its rich history, beautiful colonial architecture, and vibrant culture. As a popular tourist destination, we have compiled a list of frequently asked questions by tourists to make their visit to Guadalajara more enjoyable and hassle-free.
1. What is the best time to visit Guadalajara?
The best time to visit Guadalajara is from November to April when the weather is mild and pleasant. During this time, the city experiences less rainfall, and the temperature remains between 20-25°C (68-77°F). However, if you plan to visit during the month of October, you can enjoy the International Book Fair and the Day of the Dead celebrations.
2. How to get around Guadalajara?
There are several ways to get around Guadalajara. You can either take a taxi, a bus, or the light rail train. Taxis are readily available throughout the city, and fares are reasonable. However, make sure to agree on the price before getting in. The buses are also a cheap and convenient mode of transportation. The light rail train, known as the Tren Ligero, is fast and efficient and connects to most major destinations in Guadalajara.
3. What are the must-visit attractions in Guadalajara?
Guadalajara is a city rich in history and culture. There are several attractions you must visit while in the city, including:
Guadalajara Cathedral

Hospicio Cabañas

Teatro Degollado

Mercado Libertad

Plaza de Armas

Rotonda de Los Jaliscienses Ilustres

Guadalajara Zoo
4. What is the local cuisine in Guadalajara?
Guadalajara is known for its delicious cuisine, including traditional dishes such as birria (spiced stewed meat), tortas ahogadas (drowned sandwiches), and tequila, the city's signature drink. Make sure to try these dishes when you visit Guadalajara. There are also several restaurants in the city that offer international cuisine if you prefer a more familiar taste.
5. What is the currency used in Guadalajara?
The official currency in Guadalajara is the Mexican peso. Most establishments in the city accept major credit cards, but it's always advisable to carry some cash with you since not all establishments accept credit cards.
6. Is Guadalajara safe for tourists?
Guadalajara is a safe place to visit, especially for tourists. The city has a low crime rate, and the locals are friendly and welcoming. However, like any other city, you should exercise caution and take necessary precautions when travelling around the city, such as avoiding walking alone at night and keeping an eye on your belongings.
7. Do I need to speak Spanish in Guadalajara?
Although Spanish is the official language of Guadalajara, you don't need to speak it fluently to get around. Many locals speak English, especially those in the tourism industry, so it's easy to communicate with them. It's always helpful to learn a few basic Spanish phrases to make your experience in Guadalajara even more enjoyable.
8. What souvenirs can I buy in Guadalajara?
If you're looking to buy souvenirs from Guadalajara, there are several items you can choose from, including:
Traditional Mexican handicrafts, such as pottery and ceramics

Handcrafted jewellery

Tequila and other Mexican spirits

Traditional Mexican clothing, such as sombreros and ponchos
9. What is the dress code in Guadalajara?
The dress code in Guadalajara is casual and comfortable. It's best to wear light, breathable clothing during the day since the temperature can get quite hot. However, if you plan to visit religious sites or attend formal events, it's advisable to dress modestly and wear appropriate clothing.
10. How long should I stay in Guadalajara?
To fully experience the vibrant culture and attractions of Guadalajara, it's recommended to stay for at least 3-4 days. However, if you plan to visit nearby attractions such as Lake Chapala or the town of Tequila, you may need to extend your stay.
How to Spend Your Time as a Tourist in GuadalajaraGuadalajara is a city located in the western part of Mexico. It is known for its rich culture, food, architecture, and friendly people. If you are planning to visit Guadalajara soon, here is a guide on how to make the most out of your time as a tourist.1. Visit the Historic DowntownThe historic downtown of Guadalajara is known as Centro Historico, where you can see the Cathedral, Government Palace, and the Rotunda of the Illustrious Men. Take a stroll through the bustling streets and admire the colonial architecture.How to get thereThe downtown area is easily accessible by public transportation, including buses and the metro. It is also possible to get around on foot if you are staying nearby.What to do– Visit the Guadalajara Cathedral: This beautiful cathedral was built in the 16th century and is a great example of colonial architecture.
– Government Palace: This is the headquarters of the state government and features several murals depicting the history of Mexico.
– Rotunda of the Illustrious Men: This is a monument that honors some of the most respected figures in Jalisco's history.
2. Taste Guadalajara's Traditional Food
Guadalajara is famous for its delicious traditional food. Make sure to try some of the local specialties during your visit.
What to eat
– Birria: This is a stew made with goat or beef meat, spices and served with tortillas, onions, and cilantro.
– Tacos al pastor: This is a popular street food made with marinated pork, pineapple, onions, and cilantro.
– Tortas ahogadas: This is a sandwich made with bread, pork, and a tomato-based sauce.
Where to eat
– El Parián: This is a traditional Mexican restaurant located in the heart of downtown.
– La Chata: This restaurant offers traditional dishes such as birria, mole, and pozole.
– Tacos don Cuco: This is a street vendor that sells delicious tacos al pastor.
3. Explore Guadalajara's Museums and Galleries
Guadalajara has a vibrant art and culture scene with several museums and galleries to explore.
Where to go
– Instituto Cultural Cabañas: This is a UNESCO World Heritage Site that features murals painted by Jose Clemente Orozco and offers a stunning view of the city.
– Museo de Arte de Zapopan: This modern museum features contemporary art exhibitions and is located just outside of Guadalajara.
– Museo Regional de Guadalajara: This museum showcases the history and culture of the Jalisco region.
What to see
– Orozco Murals: These murals can be seen at the Instituto Cultural Cabañas and showcase the artist's political and social views.
– Modern art exhibitions: The Museo de Arte de Zapopan features exhibitions from local and international artists.
– Jalisco's history: The Museo Regional de Guadalajara showcases artifacts and exhibits from the region's past.
4. Catch a Performance at Teatro Degollado
Teatro Degollado is one of Guadalajara's most famous landmarks and is home to some of the country's best performing arts.
What to see
– Ballet Folklórico de México: This is a dance group that performs traditional Mexican dances and music.
– Orquesta Filarmónica de Jalisco: This renowned orchestra performs classical music and has a diverse range of performances.
– Theater productions: Teatro Degollado hosts several theatrical performances throughout the year.
How to get tickets
Tickets can be purchased online or at the theater itself. It is recommended to buy tickets in advance for popular performances.
5. Shop at Mercado San Juan de Dios
Mercado San Juan de Dios is one of the largest markets in Latin America and is the perfect place to buy souvenirs and other goods.
What to buy
– Traditional crafts: This market sells traditional Mexican crafts such as embroidered clothing and pottery.
– Souvenirs: You can find a variety of souvenirs such as keychains, t-shirts, and magnets.
– Local food products: Mercado San Juan de Dios also sells local products such as chocolate, candies, and spices.
Tips for shopping
– Don't be afraid to negotiate: It is customary to negotiate at this market, so don't be afraid to ask for a lower price.
– Keep an eye on your belongings: This market can be crowded, so it's important to keep an eye on your belongings and stay aware of your surroundings.
Final Thoughts
Guadalajara is a city full of history, culture, and delicious food. By following this guide, you can make the most out of your time as a tourist in this beautiful city. Remember to explore the historic downtown, taste traditional food, visit museums and galleries, catch a performance at Teatro Degollado, and shop at Mercado San Juan de Dios for souvenirs. Enjoy your stay in Guadalajara!