Zagreb, the capital city of Croatia, is a hidden gem waiting to be explored. With its charming architecture, rich cultural heritage, and lively atmosphere, Zagreb has something for everyone. Whether you're a history buff, an art enthusiast, or a foodie looking for new culinary experiences, Zagreb will not disappoint. In this post, we'll take a look at some of the best attractions and things to do in Zagreb, and provide you with a comprehensive guide to help you plan your visit to this beautiful city. So, let's dive in and discover the best of Zagreb!
The 21 Best Things to Do in Zagreb
The 21 Best Things to Do in Zagreb
1. Private Zagreb Walking Tour 3hrs
This 2.5-hour walking tour of Zagreb is perfect for first-time visitors who want to experience the city's main historical highlights. Accompanied by your own private guide, discover the beauty of Zagreb Cathedral, witness the vibrant St. Mark's Church rooftop, and walk down streets lined with restaurants and bars in the Upper Town. Plus, enjoy a funicular ride – one of the shortest in the world! – with tickets included in the tour. After the tour, you'll have the rest of the day free for other activities. You can request pickup or meet directly at the Main square of Josip Jelačić in front of his statue on a horse. Don't miss this personalized experience that will give you a packed overview of Zagreb's top sights.
2. From Zagreb Plitvice Lakes Rastoke Private Tour
Explore one of Europe's most popular destinations, the National Park Plitvice Lakes, on a private tour. Surrounded by dense forest, these natural wonders are a protected ecosystem and a national park since 1949. Witness the breath-taking beauty of 16 interconnected lakes presenting a continuous play of light and water. Enjoy the clean pure air by the thousands of sparkling falls, take an idyllic boat ride on Lake Kozjak, and learn about the endemic flora and fauna. Marvel at the birth of a rainbow while getting refreshed with the scattered drops of a 78-meter-high waterfall. Your entertaining and knowledgeable guide will inform you about how and why the Lakes change colors from emerald green to azure blue. Take advantage of the flexible duration and have a taste of Lika's food. Book your private tour now for an unforgettable experience.
3. Zagreb Upper and Down Town Private Walking Tour
Explore Zagreb's Upper Town and Lower Town districts on this 2.5-hour private walking tour. This tour allows you to choose the tour time to suit your schedule. You'll take the funicular to Gradec — Zagreb's Upper Town — with a guide and enjoy fine city views from the Strossmayer Promenade. Discover top city attractions such as the Lotrščak Tower St Catherine's Church and the Stone Gate. Then descend via Tkalčićeva Street to the Lower Town and head through Dolac Market to medieval Kaptol. Admire traditional architecture in Ban Jelačić Square, then finish in the pretty surroundings of Zrinjevac Park. This tour includes round-trip travel from selected Zagreb hotels.
4. Zagreb Old and New Town City Tour
See the bigger picture of life in Zagreb by joining a city tour that covers both the Old and New Town areas. After being picked up at your accommodation by a friendly tour guide, you will be driven to attractions outside the city center, such as the Mirogoj Cemetery, Jarun Lake, Novi Zagreb, the Republic Croatia square, Tomislav Square, and the Botanical Garden.

The panoramic tour will give you a chance to explore the new part of the city, known as Novi Zagreb, as well as locations where locals spend their free time. Once the driving portion of the tour is over, the walking portion will start in the Upper Town area, the oldest part of the city. Your knowledgeable guide will show you around and share interesting stories about attractions such as the cathedral, Jelačić Square, the Stone Gate, Bloody Bridge, St. Mark's Square, the Museum of Broken Relationships, the funicular, and more.

After the tour ends, your guide will safely drop you off at your accommodation, leaving you with plenty of unforgettable memories and new knowledge about Zagreb. Don't miss the opportunity to see both the old and new sides of this beautiful city.
5. Zagreb Walking Tour With Food Tasting
Zagreb is a city that offers travelers a vibrant food scene that showcases the best of the country's cuisine. If you're a food lover visiting the city, then this private culinary walking tour is perfect for you. Follow your guide through the city's Upper and Lower Town and discover the local flavors of Zagreb. Explore a farmer's market, taste local specialties, and get tips on some of the best places to try authentic Croatian cuisine. This tour includes afternoon tea or coffee with dessert, and hotel pickup, making your experience even more enjoyable. Get ready to taste your way around Zagreb and discover the city's delicious food offerings!
6. From Zagreb Full Day Ljubljana Postojna Cave Tour
Set off on an unforgettable adventure from Zagreb to explore the most visited European cave – Postojna Cave, on a small group tour that is limited to 8 participants. Discover the fantastic web of tunnels, passages, galleries, halls and the astonishing diversity of karst features, and embrace all of the beauties on a guided tour of the cave that also includes a train ride inside.

After visiting the cave, the tour takes you to see the picturesque Predjama Castle that is built within a cave mouth. Learn more about the fascinating history of the castle with an audio guide before heading to Slovenia's capital – Ljubljana.

Conclude your day in this charming city that is an enchanting sight to behold. Discover its variety of architectural styles, rich history, and quirky bridge with dragons. This city will undoubtedly win your heart! Finally, return to Zagreb in comfortable air-conditioned transport to finish the tour.
7. Ljubljana and Postojna Cave from Zagreb
Discover the Slovenian gems of Ljubljana and Postojna Cave with this guided tour from Zagreb. Start your adventure by exploring the beautiful streets, squares and architecture of Ljubljana's historic and modern center. Admire the unique combination of Baroque and Art Nouveau design and the works of architect Joze Pleznik.

Continue your journey to Postojna Cave, where you will be amazed by the natural beauty of the stalactite and stalagmite formations. Hop on an underground electric train and traverse the karst cave system. Witness the exceptional rare creature known as the 'human fish'. This tour is the perfect way to explore Slovenia's diverse landscape and heritage.
8. From Zagreb Plitvice Lakes National Park and Rastoke
Leave Zagreb and head to the Lika region for a small-group tour of Rastoke and Plitvice Lakes National Park. Explore the unique rural architecture of Rastoke, a picturesque watermill village located at the confluence of the Slunjčica and Korana rivers. Then, continue on to Plitvice Lakes National Park, Croatia's oldest and most visited national park, listed as a World Heritage Site by UNESCO in 1979. Admire the crystal-clear lakes and waterfalls that have been formed by water for centuries. Board an electric boat and cross Lake Kozjak, while learning about karst formations and abundant animal life in the park. With a personalized attention of your guide, enjoy the outstanding natural beauty of the forest landscape and the lakes that are connected by a series of waterfalls.
9. Ljubljana Lake Bled from Zagreb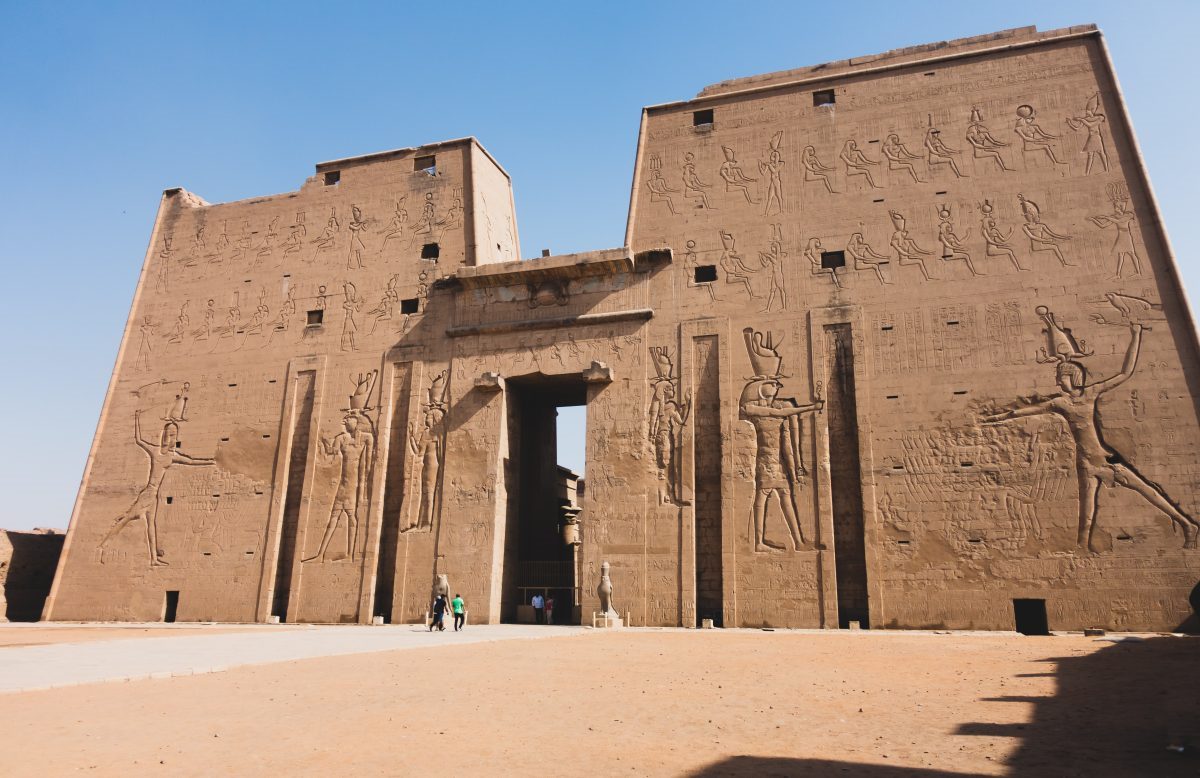 Discover the beauty of Slovenia's neighboring attractions with a day tour from Zagreb. Explore the charming city of Ljubljana with a walking tour and take a short funicular ride up to Ljubljana Castle. Afterward, visit the stunning Lake Bled and its impressive medieval castle. The tour includes transportation via an air-conditioned vehicle, a professional English-speaking guide, a walking tour of Ljubljana, roundtrip ride by funicular to Ljubljana Castle, and Bled castle admission ticket. Hotel pick-up and drop off are also included for selected hotels. Please note that this tour is not suitable for people with mobility impairments. Additionally, the tour does not include food and drinks or the Pletna boat ride, which costs 1800 EUR per person. Don't miss out on experiencing Slovenia's top attractions with this unforgettable day tour.
10. Ljubljana and Lake Bled Tour Departing from Zagreb
Explore the historic and modern streets and squares of Ljubljana and visit the iconic Lake Bled on a guided sightseeing tour departing from Zagreb. Start the tour with a hotel pickup and head towards Slovenia on a comfortable transportation, accompanied by an expert guide. When you arrive in Ljubljana, marvel at the Baroque and Art Nouveau buildings, enjoy a stroll through the streets and squares, and learn about the city's rich history and culture. Then, hop on a traditional boat, called a Pletna, and sail to the island in the middle of Lake Bled. Admire the breathtaking scenery of the greenish-blue lake and the Julian Alps that surround it. On the island, climb up to the 17th-century Baroque-style church and walk around the charming landscape. After returning to the mainland, visit the Bled Castle, perched on a cliff with a panoramic view of the lake and the mountains. Explore the castle's museum, which preserves the rich cultural heritage of the region, and climb up the tower to ring the fortune bell and enjoy the fresh mountain air. The tour includes the entrance fee to Bled Castle and the Pletna boat ride. After the tour, you will be driven back to Zagreb. This tour is a perfect choice for those who want to see the beauty of Slovenia's capital and its most famous natural landmark in one day, and for those who are looking for a hassle-free and structured way of traveling.
11. Private Back to Yugoslavia City Tour in Old Timer Yugo Car
Explore Zagreb's communist past with a private city tour in an original 35-year-old Yugo car. Your licensed local guide will take you on a sightseeing journey to visit Yugoslav-era landmarks, including an abandoned factory and the Central Committee of Croatian Communists building. This bespoke tour allows you to customize your itinerary and focus on the historical sites that interest you the most. The tour includes snacks, private transportation, an experienced guide, and gratuities. Limited to 3 passengers, this is the perfect way to discover Zagreb's history under communism. The meeting point is in front of the main entrance to Koncertna dvorana Vatroslav Lisinski, and the tour starts at 09:30 AM, ending at the same location. Book now to experience this unique tour in a vintage Yugo car.
12. Ancient Zagreb Bike Tour
Hop on a bike and discover the ancient city of Zagreb on a private tour led by a local guide. The tour covers the highlights of Zagreb's Upper and Lower towns, with as many stops as you wish, allowing you to discover the city at your own pace. Explore Lenuci's Green Horseshoe, learn the history of the Bloody Bridge and Stone Gate, and get insider tips on the best beer or brandy in town. Cycling through the city provides exercise and allows you to see more than you would on foot. Enjoy the personalized interaction with your guide and gain a deeper understanding of Zagreb's rich history and culture. The tour includes a professional guide and small group setting. Food and drinks are not included unless specified. The meeting point is located at Zagreb Bike Tours @ Blue Bike, inside the courtyard at Trg bana Josipa Jelačića 15, 10000 Zagreb, Croatia.
13. Zagreb 35 Hour Traditional Culinary Walking Tour
Croatian cuisine offers a diverse selection of foods and preparation methods from each region's tradition and roots. For an authentic culinary experience in Zagreb, join a 35-hour traditional culinary walking tour. A professional local guide will take you on a city walking tour while introducing you to the best traditional Croatian dishes.

Starting at Ban Jelačić Statue in the main city square, you'll learn about Croatian tradition and Zagreb's story. During the tour, you'll visit several restaurants where you can sample up to six traditional Croatian dishes and drink up to four wines. You'll get to taste the distinctive flavors of each of the five regions and learn about the best wine pairings for each dish.

With this food tour, you can experience one of the best things to do in Zagreb while satisfying your love for great food and wine. Don't forget to bring an empty stomach and prepare for a flavorful culinary adventure.
14. Zagreb Self Guided Audio Tour
Explore Zagreb at your own pace with this self-guided audio tour. The package includes two nights of accommodation with breakfast and transportation in a comfortable air-conditioned private vehicle. The audio guide provides insightful commentary about all of the tourist attractions on the itinerary. Hotel pickup and drop-off are also provided.

The audio guide is accessible in one playlist for all of the tourist attractions, and each attraction has a personally created tour itinerary map with audio guide. You'll have six days of access validity, meaning that you can have flexibility with your itinerary. Entry fees are included wherever required.

The meeting point is in Zagreb, Croatia, but since this is a self-guided audio tour, you can decide on the starting and ending points as per your convenience. The tour features 11 stops, including the Zagreb Glavni Kolod Train Station and King Tomislav Square.

Confirmation will be received at the time of booking. Don't miss out on this opportunity to explore Zagreb with this convenient and informative self-guided audio tour.
15. Zagreb Museum of Broken Relationships Skip the Line Ticket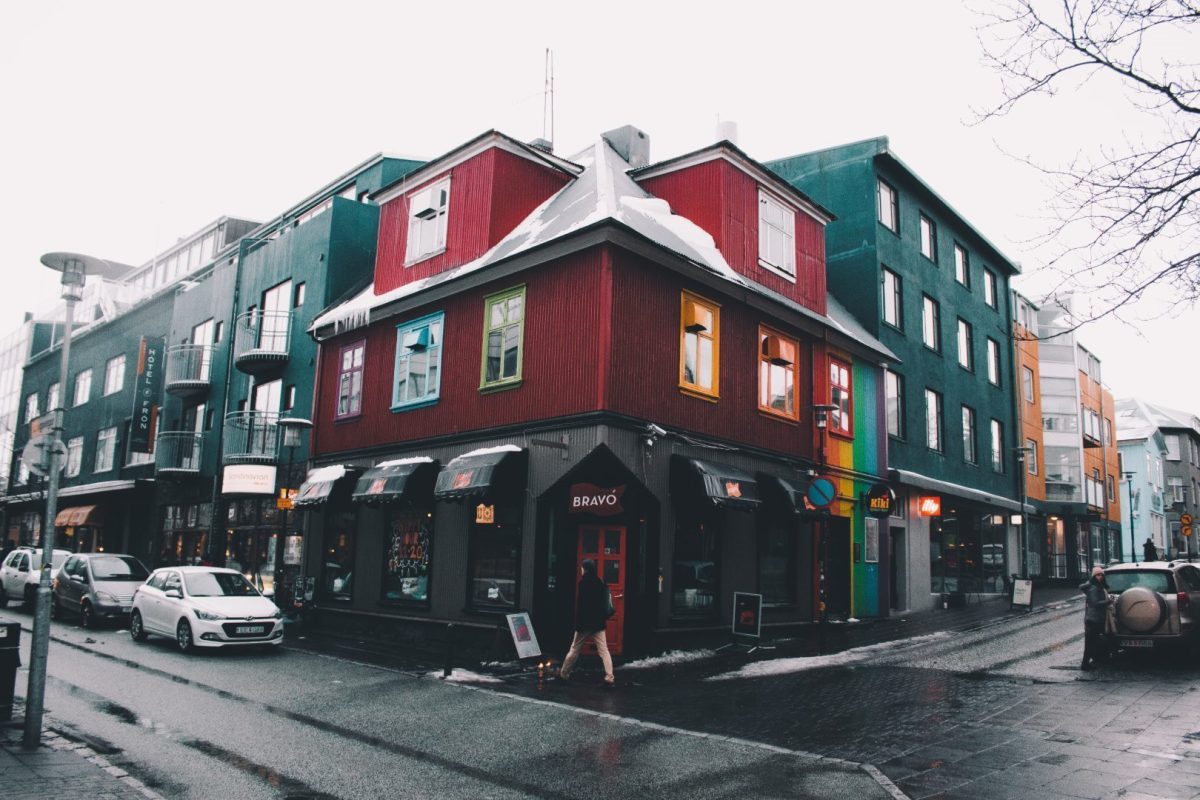 Gain fast entry to a truly unique museum about the ways we love and lose with skip-the-line tickets for the Zagreb Museum of Broken Relationships. This museum offers a large collection of mementos from past relationships accompanied by personal but anonymous stories of its contributors. Explore and discover how art can be found in everyday life and objects that carry strong emotional value.

As you begin to explore the displays, which count around 100 stories donated by people from all over the world, you will be welcomed by friendly staff who are there to answer every question you may have. You are invited to go on an empathetic journey to the depths of the human heart to explore our ultimate need for love and connection despite the heartache of experiencing break-ups.

This is an emotional journey around the world through hundreds of break-ups that offer a truly unique public space connecting people in their joint experience of feeling love and loss. Don't miss the chance to gain fast entry to the Zagreb Museum of Broken Relationships and experience this captivating attraction.
16. From Zagreb Varazdin Baroque Town Trakoscan Castle
Start your day with a pick-up from your centrally located hotel or Park Zrinjevac and hop-in an AC vehicle for a drive towards the baroque town of Varazdin. Your licensed local guide will share interesting stories on the way. Explore the baroque gem Varazdin with a walking tour from the Old Town fortress to the city hall cathedral and parish Church of St. Nicholas. During the walking tour, you will visit one of the most beautiful graveyards in Europe. After the walking tour, you will have free time for your own activities.

Next, drive to Trakoscan Castle, a fairy tale castle with a valuable collection of paintings, furniture, and weapons. The castle dates back to the late 13th century and was reconstructed in the 19th century in the Romantic spirit by the noble Draskovic family. After enjoying the castle, return to Zagreb. Overall, this tour is a wonderful opportunity to discover the baroque city of Varazdin, visit one of the most beautiful graveyards in Europe, and get enchanted with Trakoscan Castle.
17. Private Transfer from Zagreb to Budapest With 2 Sightseeing Stops
Discover the beauty of Croatia and Hungary with a private transfer from Zagreb to Budapest. Avoid the hassle of crowded public transport and enjoy a comfortable ride with a qualified local English-speaking driver/guide. This private transfer also includes up to two sightseeing stops, where you can visit some of the best attractions in the region, such as Helikon Castle, Tihany Abbey, Varazdin, or Tapolca Lake Cave. While you explore independently, your driver will take care of your luggage. Break for lunch is possible during this scenic journey. Relax in an air-conditioned clean and comfortable private vehicle, and enjoy the complimentary bottled water. Hotel/Accommodation pickup and drop-off are included in the price. All taxes, fees, and handling charges are already taken care of. Optional entrance fees can be paid on the spot. Don't miss the opportunity to make your journey from Zagreb to Budapest more than just a transfer!
18. Best of Istria Amphitheater Pula Rovinj Hum or Porec Fully Private Tour
Explore the Best of Istria on this Fully Private Tour, covering Amphitheater Pula, Rovinj, Hum, or Porec. Start your journey by immersing yourself in the fascinating history and architecture of the town of Hum. Take a 1-hour stroll through the town, and enjoy the admission ticket free experience. Afterward, head to Porec Old Town and marvel at the stunning beauty of the ancient Roman streetscape.

Next, head to the coastal city of Rovinj and admire the iconic architecture that surrounds the city. Take in the charming scenery and explore the local markets and shops. Finally, move towards your last destination, the Amphitheater Pula, an ancient structure of Roman architecture where gladiatorial combats once took place.

In this Fully Private Tour, you'll be provided with a friendly, service-oriented guide who will cater to all of your needs. Additionally, enjoy free hotel pickup and drop-off in an air-conditioned vehicle, bottled water, attraction tickets and lunch. Most importantly, you can cancel up to 24 hours before the experience for a full refund. Book now and get ready to explore the Best of Istria.
19. Zagreb Walking Tour
Explore the Croatian capital with a professional guide and discover the fascinating history behind Zagreb's most iconic landmarks. This walking tour takes you through the upper and lower town neighborhoods, stopping at must-see sites such as the Zagreb Cathedral, Krvavi Most, Stone Gate, and medieval Gradec. Learn about the city's rich culture and heritage as you stroll through its charming streets and leafy promenades. The meeting point is at Ban Josip Jelačić Square, where a tour guide will wait for you by the statue of Josip Jelacic on a horse holding a sign 'Zagreb Walking Tour'. The tour includes a local guide, gratuities, and hotel pickup and drop-off is also provided. The tour starts at 10:00 AM and ends at a location that will be communicated during the tour.
20. Hop on Hop Off Panoramic Bus Zagreb City Tour
Forget the stress of navigating a new city on a comprehensive hop-on hop-off bus tour of Zagreb. Board and disembark at any of the conveniently located stops along the way exploring at your own pace with unlimited use of the service for 24 hours. Benefit from a provided audio guide available in 10 languages for insight into city landmarks and receive a discount voucher booklet for use at a number of top attractions. Save time as you cruise with ease between landmarks and admire panoramic views as you listen to your audio guide. All taxes, fees, and handling charges are included, and headsets are provided to hear the guide clearly. You may start this tour at any of the stops listed and disembark at any of the available stops.
21. From Zagreb Prehistoric and Medieval Croatia Tour
A tour to truly take you back in time, the From Zagreb Prehistoric and Medieval Croatia Tour is perfect for those looking to delve deep into the country's rich history. You'll have the chance to visit the Krapina Neanderthal Museum and see where our "long lost cousins" once lived 125000 years ago. The museum boasts a unique and impressive design, evoking the habitat of the prehistoric man. Learn all about the fascinating findings of the initial dig and what it meant for our understanding of origins and ancestors.

Continue your adventure with a visit to the Medieval period. The castle of Trakošćan, with its typical castle appearance, will transport you back in time. Wander around the picturesque city of Varaždin and soak up the local stories and legends. With a small group tour, you'll have an intimate and personalized experience. A truly unforgettable journey through time awaits on this tour.
Top 10 Frequently Asked Questions About the City Zagreb
Zagreb is a charming, vibrant city with plenty to offer visitors. However, like any new place, there are some questions that tourists often ask when planning a trip to Zagreb. To help you prepare for your visit, we've compiled the top 10 most frequently asked questions and answered them below.
1. When is the best time to visit Zagreb?
Zagreb is a year-round destination, with each season offering a different experience. The peak tourist season in Zagreb is from May to September, when the weather is warm and many events take place. However, if you're looking for a quieter experience, consider visiting in the shoulder season, from March to May or September to November. During these months, the temperatures are cooler, the crowds are thinner, and prices are more affordable.
2. How can I get to Zagreb?
Zagreb has excellent transportation connections, making it easy to get to from anywhere in the world. The city is served by Zagreb Airport, which has direct flights to many major European cities. You can also travel to Zagreb by train, bus, or car from many European cities. It's worth noting that buses and trains are often cheaper than flying and can be more convenient, as they drop you off in the city center.
3. What are the must-see attractions in Zagreb?
Zagreb has plenty of sightseeing opportunities, including historic landmarks, museums, parks, and more. Some of the city's must-see attractions include:
St. Mark's Church – an iconic symbol of the city with its colorful tiled roof
Ban Jelačić Square – the main square of Zagreb and a bustling gathering place
Zagreb Cathedral – a stunning example of Gothic architecture
Museum of Broken Relationships – a unique museum that displays objects from failed relationships
Maksimir Park – the oldest public park in Zagreb with beautiful lakes, meadows, and walking paths
4. What is the local cuisine like in Zagreb?
Zagreb has a rich culinary scene, with plenty of local and international restaurants to choose from. Some of the traditional Croatian dishes to try in Zagreb include:
Čobanac – a meat stew with paprika and vegetables
Peka – a baked dish of meat and vegetables cooked under a bell-shaped lid
Štrukli – a pastry dish with cheese and sour cream
Janjetina – roasted lamb served with potatoes and vegetables
5. What is the nightlife like in Zagreb?
Zagreb has a vibrant nightlife scene, with plenty of bars, nightclubs, and live music venues to choose from. Some of the popular nightlife spots in Zagreb include:
Dežman Bar – a trendy cocktail bar with a chic, artistic interior
History Village Pub – a cozy pub with a rustic atmosphere and local beers on tap
Sax! Club – a popular nightclub with a diverse music selection and stylish decor
Boogaloo Club – a legendary club with live music acts and DJs spinning until the early hours
6. Is Zagreb a safe city for tourists?
Yes, Zagreb is generally a safe city for tourists. The crime rate in Zagreb is relatively low, and violent crime is rare. However, it's always a good idea to take basic safety precautions, such as not walking alone at night in unfamiliar areas and keeping your belongings close to you in crowded places.
7. How do I get around Zagreb?
Zagreb has a reliable and affordable public transportation system, including trams, buses, and trains. You can purchase a Zagreb Card, which provides unlimited access to public transportation as well as discounts for attractions and restaurants. Walking and cycling are also popular ways to get around Zagreb, as the city is compact and easy to navigate.
8. Is English widely spoken in Zagreb?
Yes, English is widely spoken in Zagreb, especially in tourist areas and among younger generations. However, it's always a good idea to learn a few basic phrases in Croatian, such as "dobro jutro" (good morning) and "hvala" (thank you), as a sign of respect to the local culture.
9. What is the currency in Zagreb?
The currency in Zagreb is the Croatian kuna (HRK). Most businesses in Zagreb accept credit and debit cards, especially in tourist areas. However, it's a good idea to carry some cash with you, especially for small purchases and transportation.
10. Can I drink tap water in Zagreb?
Yes, tap water in Zagreb is safe to drink. The water quality in Zagreb is regularly monitored, and it meets the EU standards for drinking water. If you prefer, you can also purchase bottled water at any grocery or convenience store in Zagreb.
How to Spend Your Time as a Tourist in ZagrebIf you're planning a trip to Croatia, be sure to add Zagreb to your itinerary. As the capital city, Zagreb has a lot to offer tourists. From historical landmarks to delicious food, there's something for everyone. In this guide, we'll give you a step-by-step itinerary for spending your time as a tourist in Zagreb.Day 11. Zagreb CathedralStart your day by visiting the Zagreb Cathedral. This cathedral is one of the most recognizable landmarks in the city and is a must-visit for any tourist. Be sure to take your time and appreciate the stunning gothic architecture.2. Dolac MarketAfter visiting the cathedral, head over to Dolac Market. Here you can find a wide variety of fresh produce, meats, and cheeses. This is the perfect spot to grab a quick breakfast or snack. Be sure to try the local cheese, known as "sir."3. Strossmayer PromenadeAfter you've enjoyed your breakfast, take a stroll down the Strossmayer Promenade. This pedestrian street offers stunning views of the city and is lined with cafes and restaurants.4. Museum of Broken RelationshipsIf you're looking for something a bit more unique, head over to the Museum of Broken Relationships. This museum showcases items from failed relationships and is a fascinating look at the complexity of human emotions.5. Ban Jelačić SquareFinish off your day by visiting Ban Jelačić Square. This is the central square in Zagreb and is surrounded by shops, cafes, and restaurants. You can relax in the square and people-watch, or do some souvenir shopping.Day 21. Croatian National TheatreStart your day by visiting the Croatian National Theatre. This stunning building is one of the premier cultural institutions in the city. Take a tour of the building and learn about the rich history of the theatre.2. Mirogoj CemeteryAfter visiting the theatre, head over to Mirogoj Cemetery. This cemetery is known for its beautiful architecture and tranquil atmosphere. Take a walk through the cemetery and appreciate the stunning sculptures and monuments.3. Tkalciceva StreetAfter your visit to the cemetery, head over to Tkalciceva Street. This pedestrian street is lined with cafes, bars, and shops. It's a great spot to grab lunch and do some shopping.4. Zagreb ZooIf you're traveling with children, be sure to check out Zagreb Zoo. This zoo is home to over 200 species of animals and is a fun and educational activity for the whole family.5. Zagreb 360° Observation DeckFinish off your day by visiting the Zagreb 360° Observation Deck. This observation deck offers stunning panoramic views of the city and is a great spot to watch the sunset.Day 31. St. Mark's ChurchStart your day by visiting St. Mark's Church. This iconic landmark is known for its colorful tiled roof, which features the coat of arms of Zagreb and Croatia. Take a tour of the church and appreciate the stunning Gothic architecture.2. Zagreb City MuseumAfter visiting the church, head over to the Zagreb City Museum. This museum is located in a medieval palace and showcases the history and culture of the city. Take a tour of the museum and learn about the rich history of Zagreb.3. Lotrscak TowerAfter your visit to the museum, head over to Lotrscak Tower. This historic tower offers stunning views of the city and is a must-visit for any tourist. Be sure to watch the cannon firing, which occurs every day at noon.4. Zagreb Upper TownAfter you've visited the tower, take a stroll through Zagreb's Upper Town. This historic district is filled with narrow streets, historic buildings, and charming cafes. It's the perfect spot to relax and appreciate the beauty of the city.5. Medvedgrad CastleFinish off your day by visiting Medvedgrad Castle. This medieval fortress is located just outside the city and offers stunning views of Zagreb. Take a tour of the castle and learn about the rich history of the region.Book Your Tour NowZagreb is a fascinating city with a rich history and culture. This itinerary is just a starting point, and there are many other things to see and do in the city. Be sure to take your time and appreciate all that Zagreb has to offer. With stunning architecture, delicious food, and a welcoming atmosphere, Zagreb is sure to be a highlight of your trip to Croatia.